Table of contents
Turn Gmail into a collaborative hub
Peer-to-peer business software review platform G2 named Hiver as a Leader in the Shared Inbox category in their Fall 2020 announcement. Products in the Leader Quadrant are rated highly by G2 users.
As of date, Hiver has:
Over 350reviews with an average rating of 4.6 out of 5.
A high Customer Satisfaction score of 94 and a Market Presence score of 72.
Why did G2 select Hiver as a leader in the shared inbox category?
Hiver has been named a Leader based on receiving a high Customer Satisfaction score and having a large market presence. As many as 97% of users rated it 4 or 5 stars, 91% of users believe it is headed in the right direction, and users said they would be likely to recommend Hiver at a rate of 92%.
Besides this, Hiver also stands out in other key areas such as:
1. Ease of implementation
Hiver users, on average, have seen a go-live time of just 0.4 months. This is the least amount of time taken to go live in the category, with some of Hiver's competitors seeing go-live times of up to 1.7 months.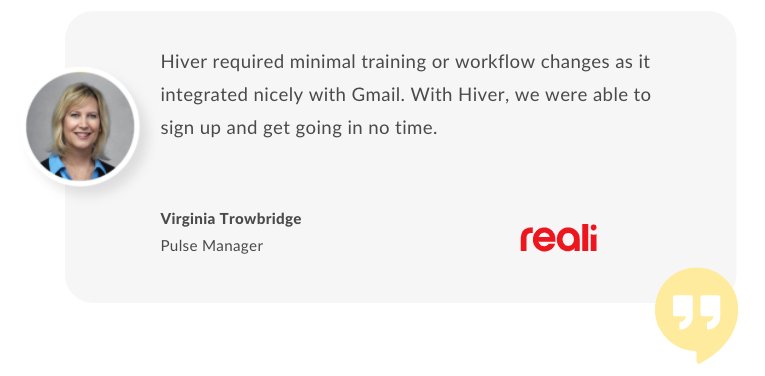 2. High Return on Investment (RoI)
Hiver users reported an estimated payback period of 12 months. Some of its competitors have seen payback periods of 14 months or more.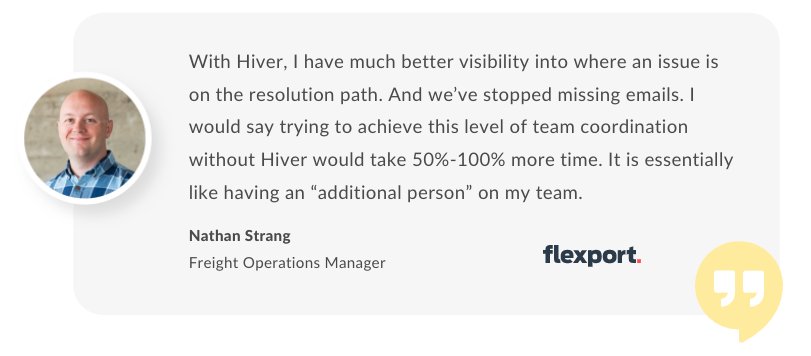 3. Ease of setup and use
Hiver received scores of 93% in the Ease of Doing Business category, 92% in the Ease of Setup category, and 91% in the Ease of Use category, outranking its competitors in most areas, making it the most preferred choice in the shared inbox category.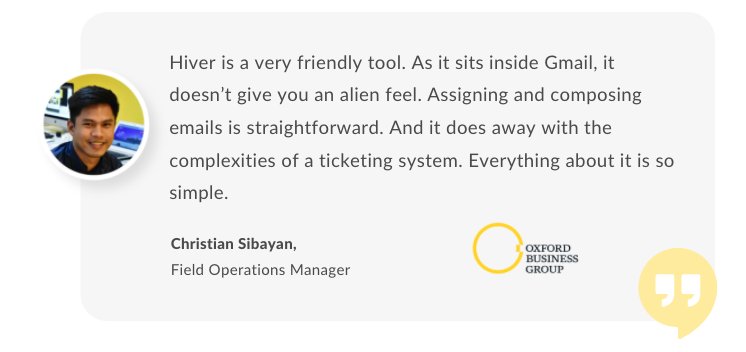 4. High quality of customer service
At Hiver, we take great pride in the level of customer service that we offer, and the results speak for themselves. Hiver's Quality of Customer Support received a score of 93%, which makes it one of the highest-rated among its peers.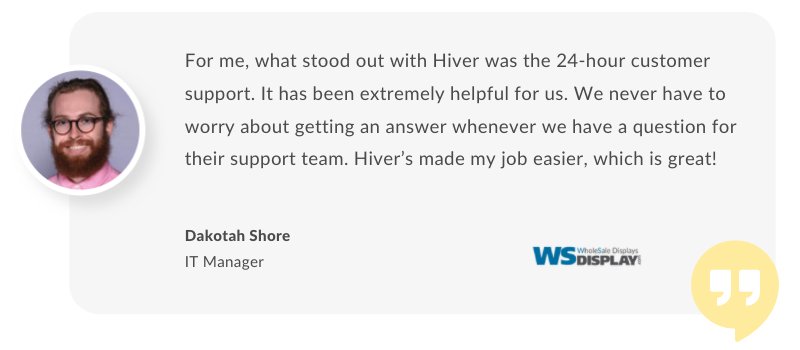 Some of Hiver's most popular features, according to users on G2, are:
Here's what some of our customers have to say about Hiver: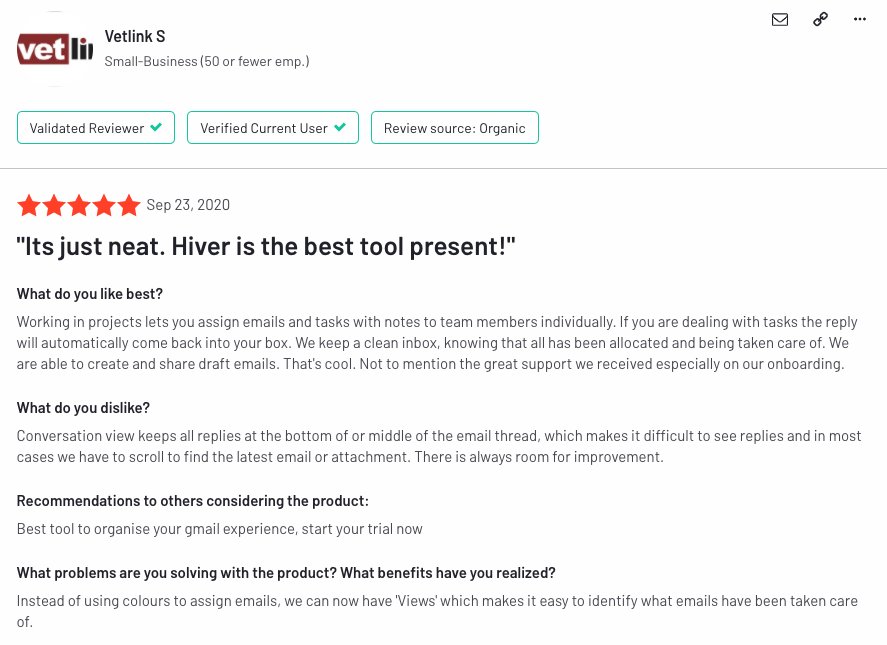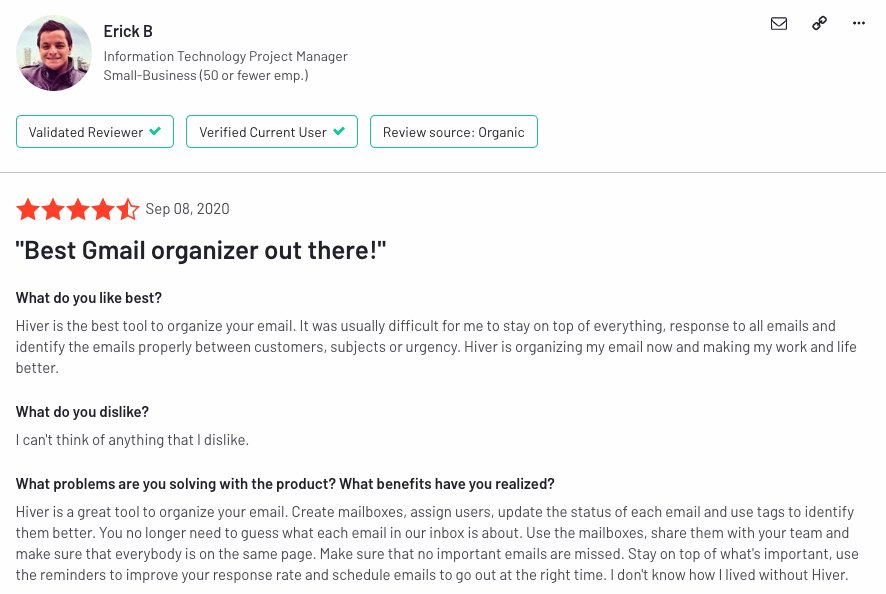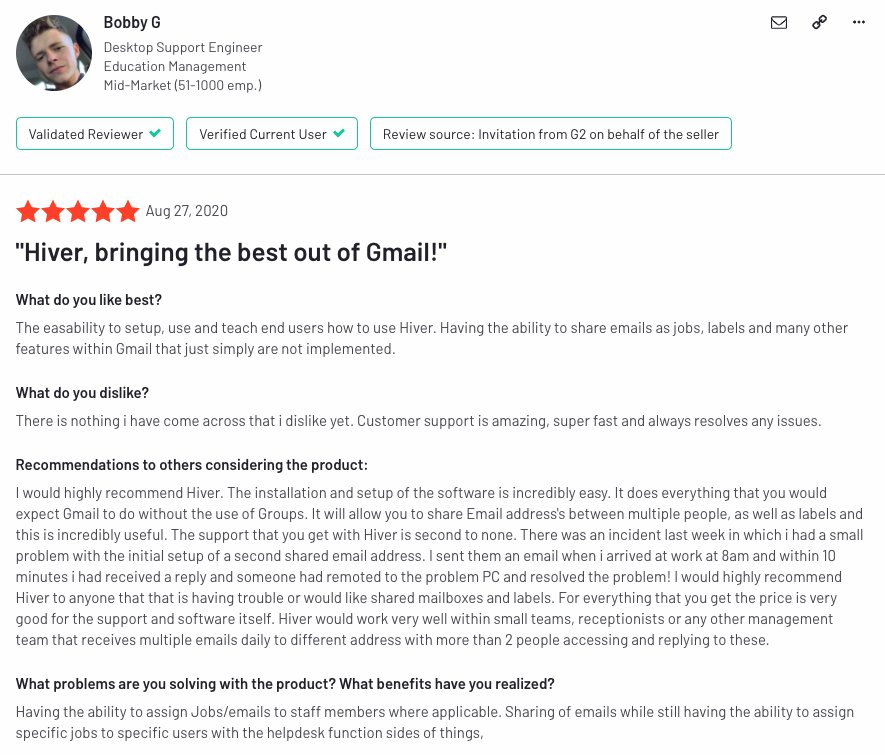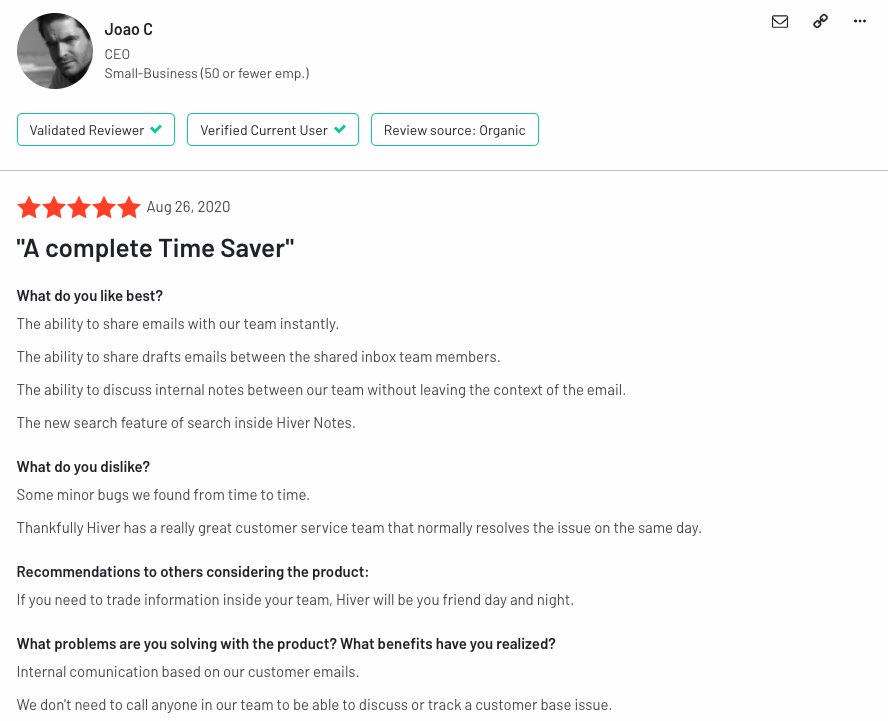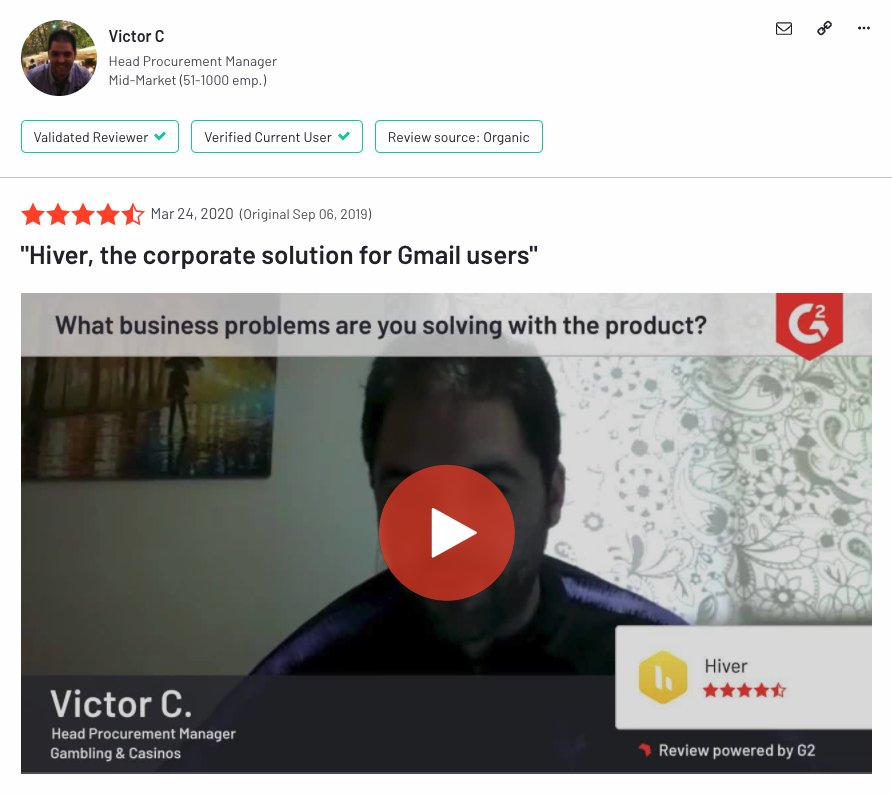 Hiver helps teams of all sizes collaborate better and become more efficient using email. If you'd like to see Hiver in action, click here to request a demo.