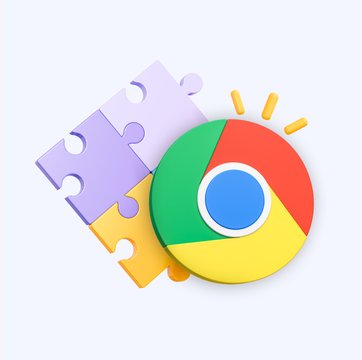 Table of contents
The Only Chrome Extension That Lets You Offer Multi-Channel Support
7 Best Chrome Extensions for Your Customer Service Team
Jul 06, 2023
|
9 min read
|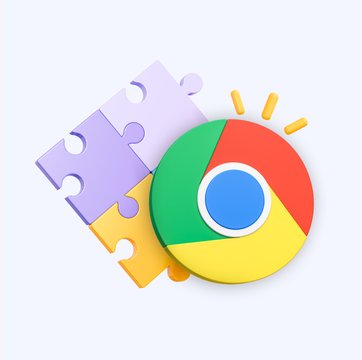 Table of contents
Prompt customer service is becoming a crucial consideration factor among prospects. So much so that 72% of customers would plan to switch to another brand after a negative support experience. In a nutshell, they'll stay longer and do business with you if you build a timely and efficient support system.
And to make that happen, you can consider introducing customer service Chrome extensions to your support team members.
By seamlessly integrating with existing systems and providing instant access to customer data, these extensions empower agents to deliver personalized and contextually informed assistance.
Table of Contents
What is a Customer Service Chrome Extension?
A customer service Chrome extension is a software add-on that seamlessly integrates with the Google Chrome web browser. These extensions provide customer service teams additional functionality and features to address customer queries faster.
Their capabilities include efficient ticket management, which helps track and assign support tickets. They also integrate with CRM platforms, making it easy to access customer information. They can keep track of important information and make it faster to talk to customers through live chat or email.
In this article, we will explore 7 customer service Chrome extensions that enable teams to provide prompt, personalized, and effective support within the Chrome browser.
Top 7 Customer Service Chrome Extensions You Must Add to Your Browser
1. Hiver
Hiver is a powerful Chrome extension with useful features that helps customer service teams to work more efficiently and deliver exceptional support. It is a full-fledged customer support solution that allows you to
Offer multi-channel support via email, live chat, knowledge base, voice, and WhatsApp
Effectively manage your incoming queries
Easily collaborate with your team
Optimize your operations with automation
Access in-depth analytics on your team's workload and performance 
– inside your Gmail interface
The integration with popular CRMs like Salesforce enables agents to access customer information and relevant data right from Gmail and provides them with the necessary context to offer personalized support.
Key Features
Email support: Efficiently manage shared inboxes like support@ and info@, assign ownership to emails, and have complete visibility over who is working on what email. Track the resolution status of every query – 'open', 'pending', and 'closed' – anytime, anywhere.

Filter emails by Tags for faster access. Segment customer queries based on type – product bugs, payment issues, refunds, exchanges – or based on urgency – urgent, not-so-urgent, and so on.

Knowledge Base: Empower your customers to self-serve and reduce repetitive queries. Easily build, host, and monitor a centralized library of help articles – answers to frequently asked questions, instructions, and guides – that your customers and agents can refer to anytime.

Live Chat: Connect with your customers and provide personalized resolutions in real-time, all while being inside Gmail.

WhatsApp: Respond to WhatsApp messages from Gmail while ensuring complete visibility and accountability for each conversation.

Voice: Offer end-to-end voice support right from the comfort of your Gmail inbox with the Hiver-Aircall integration. Effortlessly initiate outgoing calls, receive incoming calls/voicemails, and log & manage them within Hiver.
Collaborate Effectively: Loop in team members to with @mentions, avoid duplication of responses with Collision Alerts, and craft helpful responses in real-time together using Shared Drafts.

Set up SLAs: Prioritize conversations based on urgency and importance and ensure your team's accountability with timely resolutions.

Automations: Automate routine tasks like assigning emails and tagging conversations. Utilize AI bot Harvey to automatically close non-actionable "Thank you" messages and provide intelligent email template suggestions to queries. You can also automate email management by enabling rule-based assignments.

Reporting and Analytics: Measure user and workload performance to gain insights and identify improvement areas.

Integration: Integrate with popular apps like Asana, JIRA, Salesforce, Slack, and Zapier to enhance productivity.

24×7 live support: Get priority assistance from a dedicated, empathetic, and a proactive support team. 
2. Gmelius
The Gmelius Chrome extension helps enhance your productivity and streamline your email management workflow. With a wide range of features and functionalities, Gmelius helps teams and businesses optimize their email experience and collaborate more effectively.
It helps transform your cluttered Gmail inbox into a clean, organized workspace. It offers a variety of customization options, allowing you to personalize the layout and appearance of your inbox according to your preferences. 
Key Features
Email Sharing: Gmelius simplifies email management by allowing effortless sharing and delegation of any email conversation using the @mention feature. This enables increased visibility and transparency as all members gain access to consolidated email conversations. 
Custom Views: You can create custom views for your shared inbox using the combinations of filters to focus on conversations based on assignees, tags, or specific criteria. This helps you to easily access the Gmelius workspace and stay in control of your email management process.
Analytics: Gmelius offers powerful analytics for teams, providing detailed reports and insights into your team's Gmail activity. It allows you to track email KPIs, identify bottlenecks, optimize processes, and achieve goals with data-driven insights.
Automation: Gmelius automates your company's processes using "If this – Then that" rules. It allows you to auto-assign emails, send auto-replies, apply SLA policies, and more. It also helps streamline operations across Gmail, Slack, and Trello, freeing up your team's time and prioritizing high-value conversations.
Automate manual work and drive efficiency
Sequences: Gmelius email sequences feature allows you to automate your outreach campaigns. You can send drip campaigns from Gmail, keeping leads engaged throughout sales cycles. You can set up intuitive email flows based on lead interactions, launch tailored campaigns, sync with collaboration tools, and delegate tasks. 
Meeting schedule: Gmelius offers a Gmail meeting scheduler, which automates the entire process, allowing contacts to schedule meetings effortlessly. You can share your calendar availability, send pre-meeting questionnaires or reminders and integrate with your preferred video conferencing tool. 
Kanban View: Kanban View helps you efficiently monitor and distribute your company's workload and projects. You can visualize tasks and workflows with Kanban boards, seamlessly integrating Trello boards with Gmelius.
You may also like: Top 10 Gmelius Alternatives for 2023
3. DragApp
DragApp is a shared inbox solution designed for Google Workspace users. It helps enhance teamwork and streamline workflows directly from your inbox. With features such as support@ or sales@, it allows you to easily manage shared inboxes or Google Groups. It also helps you leverage shared Kanban boards in either Kanban or list views to create versatile workflows within Gmail. 
Key Features
Collaboration features: Drag offers extensive collaboration features to help you efficiently manage all shared inboxes in Gmail. You can collaborate on emails, use shared boards, assign tasks, and engage in real-time team chat, all within Gmail.
Custom Automation: Custom automation features helps you streamline your workflow by automating repetitive tasks. It includes moving emails between boards and setting up automated email follow-ups, to save time and improve efficiency.
Insights: With Drag you can get valuable insights into your team's activities and performance through actionable metrics. You can monitor communication trends and identify areas for improvement to enhance overall company performance.
Track customer support quality with real-time analytics
Consistent and Tracked responses: This feature lets you ensure consistent and tracked responses. You receive notifications when your emails are viewed, and utilize email templates to maintain consistency and accelerate response times across your team.
Board views: You can customize your boards to suit your preferences and working style without impacting your team members. This features offers different layouts, such as Kanban view or list view, based on what works best for you. Each team member can have their own preferred view for the same shared board, allowing for individual customization without affecting others' work.
Task Management: You can also efficiently manage tasks and emails within Gmail using the customized boards and collaborate seamlessly with your team. You can create tasks effortlessly in just one click and add relevant content to them. You can combine emails into tasks, add tasks to emails, or keep them side-by-side for streamlined coordination.
You may also like: DragApp vs Gmelius Comparison
4. WAPlus CRM
WAPlus is a Chrome extension designed for small to medium-sized businesses that heavily rely on WhatsApp as a primary communication channel with customers.
It offers comprehensive features like conversation management, smart reply, note-taking, reminders, full-screen mode, and scheduled messages.
This lightweight and user-friendly WhatsApp CRM tool is available for free, making it accessible and beneficial for businesses of all sizes.
Respond to WhatsApp messages without leaving Gmail
Key Features
Conversation Management: Stay organized and never lose track of important WhatsApp conversations from buyers. Utilize chat filters to quickly locate crucial status messages like unread, awaiting a reply, needing a reply, and auto-replied.
Smart Reply: Easily respond to frequently asked questions from customers with WAPlus. This time-saving feature simplifies the process of providing quick and accurate responses.
Chat Notes: Keep comprehensive sales records of potential customers by adding notes to chats. This enables you to have a complete overview of customer information and develop targeted marketing strategies.
Reminders: Set follow-up reminders to ensure you never miss an important follow-up with your prospects.
Full-Screen Mode: Experience distraction-free productivity with WAPlus CRM's full-screen mode by filling your entire screen with the WAPlus CRM window. 
Scheduled messages: Schedule messages for individual contacts or groups, set expiration on messages, repeat texts and cancel on receive.
5. Keeping
Keeping transforms your Gmail inbox into a fully functional help desk. It helps teams to efficiently manage support inquiries, save time with smart replies, add notes to chats, set reminders, and work in a collaborative environment inside Gmail. It empowers teams to deliver exceptional customer support without the need for an external help desk. 
Key Features
Collaborative Support: With Keeping, everyone can receive, respond to, and assign support emails directly from their mailboxes. This ensures that support emails are shared and synchronized automatically. 
Collaborate seamlessly without CCs and Forwards
Share Workload: You can also delegate tasks within your customer service team, ensuring that each team member has a clear responsibility and contributes to the overall support efforts.
Time-Saving Responses: Keeping automatically suggests possible responses based on previously provided answers when a new support email arrives. This saves the time needed to craft the same replies repeatedly.
Advanced collision detection: It alerts team members when someone is already working on a support request, ensuring that multiple team members do not simultaneously handle the same inquiry.
Automation: You can automate various tasks such as ticket assignments, prioritizing important customers, and filtering out spam and promotional emails with Keeping.
Reporting: You can get insights into your team's performance with Keeping's advanced reporting features. It allows you to track vital metrics such as first response time, request volume, and individual team member response rates. You can leverage data-driven decision-making to optimize your customer service operations by identifying areas for improvement.
Confirmation receipts: Provide reassurance to your customers that their message has been received by utilizing the Confirmation Receipts feature in Keeping.
6. Streak CRM
Streak is a CRM extension that seamlessly integrates with Gmail, transforming it into a powerful support queue. With Streak, you can improve your support operations right within Gmail without the need for external systems. It helps save time, money, and resources, as you can leverage your existing email platform instead of training team members on a separate support system. 
Key Features
Exclusive Google integration: Built specifically for Google Apps and Gmail, Streak provides a seamless experience that integrates your CRM seamlessly with your inbox. It also connects with Google Calendar, Google Sheets, and Google Drive, leveraging the power of these tools to enhance your productivity.
Support Analytics: Streak offers support analytic features for tracking response times and closure rates to anticipate questions and effectively manage your support workflow.
Mail merge from support queue: Streak enables efficient communication by allowing you to send personalized support messages to a large group with just one email.
Customization: Streak offers complete customization, giving you full control to build your CRM according to your specific data ne
Collaboration: You can optimize team collaboration with streamlined data sharing in Streak ensuring everyone has access to the latest client correspondence. Easily set up teams, invite users, and manage permissions. Seamlessly share contacts, emails, files, and resources for efficient task completion.
Scalability: Streak offers open API access, allowing you to make changes to the CRM structure. It also provides extensive integration options through Zapier, enabling you to connect external tools. Automate workflows effortlessly with Streak's powerful capabilities.
Also read: 27 Google Chrome Extensions for Managing Emails
7. Any.do
The Any.do Chrome extension helps to enhance productivity and task management. It seamlessly synchronizes with multiple devices and simplifies task management for customer service teams. It allows you to add and update tasks directly from the browser, ensuring that no task is missed. It also helps with daily and weekly planning, allowing you to prioritize tasks effectively and set recurring reminders
Key Features
Task Management: Any.do allows you to easily create, organize, and manage tasks within your Chrome browser. You can add new tasks, set due dates, assign priorities, and categorize them to stay organized and focused.
Smart Reminders: The extension provides timely notifications and reminders to ensure you never miss an important deadline or task.
Cross-Platform Sync: Any.do synchronizes your tasks and to-do lists across multiple devices, allowing you to access and manage them seamlessly from your Chrome browser, mobile device, or other platforms.
Collaborative Features: Any.do offers collaborative features, enabling you to share tasks, lists, projects, updates, and completion status ensuring everyone stays informed and aligned. This fosters teamwork and facilitates efficient collaboration among team members.
Integrations: You can seamlessly integrate Any.do with popular calendar apps, allowing you to sync your tasks and events in one place for better time management.

Templates: Use pre-designed templates to get started on various projects and workflows.
Respond faster to customers with personalized email templates
Schedule Tasks: Plan your day effectively with Any.do's "My Day" feature, which allows you to prioritize and schedule tasks for the day ahead, providing a clear roadmap for increased productivity.
Wrapping up
Chrome extensions for customer service teams offer powerful solutions to streamline workflows, enhance communication, and deliver exceptional support. You can easily optimize your support operations with features like ticket management, CRM integration, collaboration, and task management using these extensions.
Explore these extensions, align them with your team's needs, and unlock the full potential of your customer service operations. If you want to try a Chrome extension that caters to all your support requirements, try Hiver!