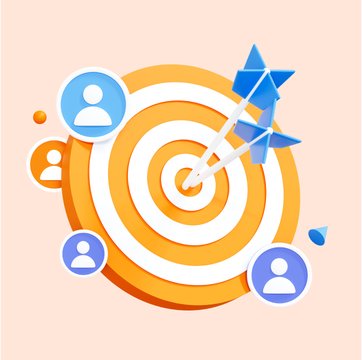 Table of contents
Elevate Your Customer Engagement
12 Best Customer Engagement Software [2023]
Sep 14, 2023
|
15 min read
|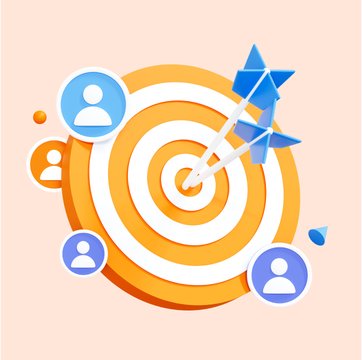 Table of contents
In today's world, it's no longer just about selling things anymore. It's about making sure your customers have a good experience every time they interact with a brand.
Why? Because customers have so many choices now. If they don't like one brand, they can easily move to another. So, businesses need to be on their toes, always looking for ways to connect and engage with customers in a better way.
That's where customer engagement software comes in. It's like a helpful tool for businesses to understand their customers and solve their queries easily. With the right software, businesses can make sure every email, website visit, or chat feels special for the customer.
In this blog, we'll talk about the best customer engagement software out there and why they matter.
Table of Contents
What is Customer Engagement?
Customer Engagement refers to the depth and quality of the interactions and relationships a company establishes with its customers. It encompasses a wide range of touchpoints, from initial brand awareness and discovery to post-purchase support and feedback.
This engagement is not merely transactional; it's about creating meaningful, emotional connections that resonate with customers' values and needs. By fostering these connections, businesses aim to enhance customer satisfaction, drive loyalty, and encourage ongoing dialogue, ensuring that customers remain invested in the company over time.
The Complete Guide to Customer Engagement
What is a Customer Engagement Software?
Customer Engagement Software is a comprehensive digital solution designed to facilitate, enhance, and manage the interactions between a company and its customers across various touchpoints.
This software integrates multiple channels, such as email, social media, web chat, and more, to provide a unified platform for businesses to monitor, analyze, and improve their customer relationships.
Imagine a company that sells handmade crafts online. A customer visits their website, browses a few products, and then leaves without making a purchase. Later, the same customer raises a query on the company's social media page about a particular craft.
The customer engagement software tracks this interaction, allowing the company to send a personalized email to the customer with detailed information about the craft, along with a special discount.
The customer, feeling valued and understood, returns to the website and completes the purchase. This seamless, personalized interaction was made possible by the insights provided by the customer engagement software.
Top Benefits of Customer Engagement Software
A customer engagement platform helps businesses in many ways. Here are some of the key benefits:
Round-the-Clock Connectivity: With customer engagement software, businesses can maintain a continuous line of communication with their customers. This ensures that queries, feedback, or any customer interactions don't go unnoticed, regardless of the time zone or hour.
In-depth Customer Insights: The software provides a detailed analysis of customer behavior, preferences, and patterns. This data-driven approach allows businesses to understand their audience better, leading to more informed decision-making.
Centralized Interaction Management: Instead of juggling multiple platforms, customer engagement software offers a unified dashboard. This centralization streamlines processes, ensuring that every customer touchpoint, from emails to social media interactions, is efficiently managed.
Data-Driven Strategies: With real-time feedback and analytics, businesses can refine their strategies. This reduces the reliance on guesswork and ensures that efforts are directed towards initiatives that resonate with the target audience.
Strengthened Customer Loyalty: Consistent and personalized interactions, facilitated by the software, help in building a strong rapport with customers. Over time, this fosters loyalty, turning occasional buyers into brand advocates.
Efficiency and Time Savings: Automation features, such as automated responses and marketing campaigns, reduce manual tasks. This not only ensures timely customer interactions but also allows teams to focus on other critical areas.
How User-Generated Content Impacts Customer Engagement
12 Best Customer Engagement Tools
1. Hiver: Enhancing Customer Engagement Through Gmail
Hiver is a software that integrates with Gmail, transforming it into a comprehensive customer engagement platform. It's designed to help businesses manage and improve their interactions with customers directly within the Gmail interface.
Key Features:
Unified Communication: Hiver consolidates various customer interaction channels. Whether it's emails, live chats, or other forms of communication, everything is accessible from Gmail.
Team Collaboration: Hiver promotes teamwork by allowing members to collaborate on customer queries. Notes can be added next to email threads, ensuring clear communication among team members.
Automation: Hiver can automatically categorize and assign emails based on set rules. This ensures that customer queries are directed to the right department or individual without manual sorting.
In-depth Analytics: Hiver provides detailed reports on customer interactions, helping businesses understand trends, response times, and areas that might need improvement.
Integration with other Tools: While Hiver operates within Gmail, it can also connect with other tools that businesses might use, ensuring a seamless flow of information.
Pricing:
Hiver comes with three types of pricing plans.
Lite plan: $15/user/month
Pro plan: $39/user/month
Elite plan: $59/user/month
Free Trial: 7 days
Customer Engagement That Truly Matters
2. Help Scout: Comprehensive Platform for Customer Conversations
Help Scout offers businesses a powerful platform to manage all their customer conversations. It's designed to feel just like an email inbox, making it intuitive, and is packed with features that elevate customer engagement.
Key Features:
Unified Communication: Help Scout streamlines customer communications by bringing together emails, live chats, and other interactions into a cohesive platform. Designed with the familiarity of a traditional email inbox, it enhances team collaboration with features like shared inboxes, easy assignments, private notes, and tagging.
Collaboration: The platform promotes teamwork, allowing members to collaborate on customer queries, share insights, and ensure that every customer gets a timely and accurate response.
Automation: Help Scout helps to automatically categorize and assign emails, ensuring that customer queries are efficiently managed, and nothing slips through the cracks.
In-depth Analytics: Businesses can gain insights into their customer interactions, understand trends, gauge response times, and identify areas of improvement.
Integration Capabilities: Help Scout can connect with over 50+ other tools, ensuring that businesses have a seamless workflow and can manage customer interactions alongside other tasks.
But while Help Scout offers a range of features, it does have some limitations. Like, SLAs (Service Level Agreements) cannot be created directly; you'll have to integrate with a third-party app. Also, internal and external conversations overlap – which means a message meant for a colleague might get mistakenly sent to a customer.
Pricing:
Help Scout offers three types of pricing plans:
Standard: $25 per user per month
Plus: $50 per user per month
Pro: $65 per user per month
Free Trial: 15 days
Discover Top 10 Help Scout Alternatives
3. Hubspot: Streamlining Customer Journey
HubSpot CRM Suite is a customer engagement software designed to facilitate and enhance the interactions between businesses and their customers throughout the entire customer lifecycle. It integrates features that attract, engage, and delight customers, thus providing a personalized approach to customer relationship management.
Key Features:
Unified Inbox: HubSpot CRM offers a unified inbox for all customer communications, including emails and live chats, making interactions easily manageable.
Live Chat and Chatbot Builder: Engage with customers in real time using the live chat feature. Additionally, the chatbot builder allows businesses to automate certain interactions, ensuring customers get timely responses even outside of business hours.
Email Tracking and Templates: Stay on top of customer emails with tracking features that notify you when a prospect opens your email. Use personalized email templates to ensure consistent and professional communication.
Form Builder and Landing Pages: Capture more leads and engage with potential customers using customizable forms and landing pages. These tools help convert website visitors into potential leads, enhancing the engagement process.
Contact Management: Organize and manage all your contacts in one place. HubSpot CRM automatically updates contact records with relevant data, ensuring you always have the latest information at your fingertips.
The HubSpot CRM Suite has many features, which might get too complex for small businesses or those new to CRM systems. The many options and integrations can make it a bit challenging to learn at first, especially for those not used to such platforms. Although the free plan provides good value, you need to upgrade to a paid plan to access the advanced features.
Pricing:
HubSpot CRM Suite offers three pricing plans:
Starter: $45/mo
Professional: $1,600/mo
Enterprise: $7,710/mo
Free Trial: 14 days
4. Zendesk: Elevating Customer Conversations
Zendesk is a renowned platform tailored to streamline and enhance customer interactions. It provides businesses with the customer engagement tool they need to manage customer communications effectively, ensuring that every conversation adds value.
Key Features:
Inbox: Zendesk provides a central inbox that merges all customer interactions. From emails to live chats and other channels, businesses can oversee them seamlessly in one location.
Live Chat and Automation: Engage with customers in real time using Zendesk's live chat feature. Additionally, automation capabilities ensure that common queries are addressed promptly, even when agents are unavailable.
In-depth Customer Insights: Zendesk offers businesses an in-depth analysis of customer interactions, highlighting trends, preferences, and potential areas for enhancement.
Personalized Support: With Zendesk, businesses can tailor their responses to individual customer needs, ensuring that every interaction feels personal and relevant.
Efficient Ticketing System: Zendesk's ticketing system ensures that customer queries are organized, tracked, and resolved efficiently. This system helps in reducing response times and improving overall customer satisfaction.
For businesses that are just starting or have simpler needs, Zendesk might feel overwhelming and expensive. Its extensive set of features, while beneficial for larger organizations, could be more than what a small business or startup might require, potentially leading to underutilization of the platform.
Pricing:
Zendesk has three tiers of pricing for small to large-sized businesses.
Suite Team: $49 per agent per month
Suite Growth: $79 per agent per month
Suite Professional: $99 per agent per month
For enterprise companies, Zendesk has two tiers of pricing:
Suite Enterprise: $150 per agent per month
Additional and more powerful enterprise plans start at $215 per agent per month
Free Trial: 14 days
5. Salesforce Customer 360: A Holistic View of Every Customer
Customer 360 is a platform by Salesforce designed to provide businesses with a complete, unified view of their customers. The platform's strength lies in its ability to provide a holistic view of each customer. By consolidating data from various sources, it ensures that businesses have all the information they need to engage with their customers effectively.
Key Features:
Real-time Engagement: The platform offers real-time customer engagement, allowing businesses to interact with their customers promptly, whether it's through chat, email, or other channels.
Personalized Marketing: With a complete view of the customer, businesses can tailor their marketing efforts to individual preferences and behaviors, ensuring that marketing messages resonate with the target audience.
Integration Capabilities: Salesforce Customer 360 integrates seamlessly with other Salesforce products and third-party tools, ensuring that businesses have a cohesive system for all their customer engagement needs.
AI-driven Insights: The platform leverages artificial intelligence to provide actionable insights, helping businesses understand customer behavior and preferences, and tailor their engagement strategies accordingly.
Salesforce Customer 360, while powerful, can be complicated to use, especially for businesses that are new to CRM systems. Its extensive features and integration capabilities might require a dedicated team for implementation and management, which could be a challenge for smaller businesses with limited resources.
Pricing:
The basic version costs $25 per user each month, billed yearly. The advanced version, called "Platform Plus," is $100 per user monthly, also billed yearly. Salesforce charges extra for "Add-on" features, which can increase the total price.
Free Trial: 30 days
6. Intercom: Making Conversations Count
Intercom is a platform that emphasizes real-time conversational support, allowing businesses to engage with their customers in a more personal and timely manner. It's designed to be versatile, catering to various customer engagement needs right from the initial interaction to providing in-depth support.
Key Features for Customer Engagement:
Unified Inbox: Intercom delivers a single platform for businesses to oversee all customer interactions, from emails to live chats, ensuring every dialogue is accounted for.
Live Chat and Automation: Intercom's real-time chat feature is complemented by automation tools, allowing businesses to engage with customers instantly and even automate certain responses for efficiency.
Proactive Support: Businesses can onboard, educate, and notify customers with automated, in-context messages, reducing the need for customers to reach out with common queries.
Messenger and Omnichannel Support: Intercom's Messenger ensures customers receive support when they need it, right within the product or service. Additionally, it offers support across various channels, including email, SMS, and more.
Customizable Messenger: Businesses can tailor the look and feel of the Messenger to align with their brand, ensuring a consistent customer experience.
AI Bot – Fin: Intercom's AI bot, Fin, can resolve a significant portion of customer questions instantly, reducing the workload on human agents and providing quicker solutions to customers.
Intercom's emphasis on real-time, conversational support sets it apart. It's designed to make customer interactions feel more like a chat with a friend rather than a formal conversation, making the engagement process more natural and effective.
However, Intercom's strength in real-time conversational support might not cater to businesses looking for more traditional, ticket-based support systems. Some businesses might find the platform too informal or not structured enough for their specific customer service workflows.
Pricing:
Intercom's pricing chart may seem complicated at first, but in a nutshell, it offers four different tiers of pricing.
Start: $39 per month per seat
Grow: $99 per month (includes 5 seats)
Accelerate: from $499 per month (includes 10 seats)
Scale: from $999 per month (includes 10 seats)
Free Trial: 14 days
7. Pendo: Nurturing Customer Engagement In-App
Pendo is a customer engagement software that provides insights and analytics about how users interact with applications and websites. It allows businesses to understand user behavior, gather customer feedback, and improve the support experience. Pendo captures detailed data on how users navigate through an application or website, which features they use most frequently, and where they might encounter issues or drop off.
Key Features:
In-App Guides: Pendo's standout feature is its ability to create intuitive in-app guides. These guides assist users during crucial moments, such as introducing new features or guiding them through complex tasks, ensuring they remain engaged and don't feel lost.
Feedback Collection: Directly within the app, Pendo allows businesses to gather feedback from users. This ensures that businesses understand their users' needs and can adapt accordingly, fostering better engagement.
User Path Visualization: Understanding how users navigate through a product is crucial for engagement. Pendo provides insights into common user paths, highlighting areas of friction that might deter engagement.
NPS Surveys: Engagement is closely tied to satisfaction. Pendo's Net Promoter Score (NPS) surveys allow businesses to gauge user satisfaction, providing a metric that can guide engagement strategies.
While Pendo's in-app engagement tools are robust, they come at a cost. The platform might be out of reach for smaller businesses or startups with limited budgets, especially when considering the full range of features.
Pricing:
Pendo offers four types of pricing plans:
Free Plan
Starter: Starts at $7,000/year for 2000 monthly active users
Growth: Price on request
Portfolio: Price on request
Free Trial: 14 days
8. Drift: Powering Conversations That Convert
Drift is a customer engagement software primarily known for its conversational marketing and sales platform. It enables businesses to connect with potential customers in real time through chatbots and live chat, facilitating more personalized and immediate interactions.
Drift allows businesses to engage with website visitors instantly, capturing leads and answering queries instantly. This can significantly reduce the time it takes to convert a lead into a customer.
Key Features:
AI-Powered Chatbots: Drift offers chatbots that can facilitate human-like conversations 24/7, ensuring customers receive timely responses regardless of the time of day.
Real-Time Engagement: With Drift, businesses can engage with customers in real-time, ensuring that queries are addressed promptly and effectively.
Conversational Landing Pages (CLPs): These are designed for real-time conversations with visitors, providing a more interactive and engaging experience than traditional landing pages.
Prospector & AI Engagement Score: Drift's "engagement score," updated every 30 minutes, assesses touchpoints like meetings, conversations, and email interactions. This metric helps teams prioritize high-potential leads for optimized conversions.
Video Messaging: Drift incorporates video messaging, allowing for more personalized and engaging sales conversations.
While Drift offers a robust set of features for real-time engagement, it might not cater to businesses looking for more asynchronous communication methods. Some businesses might prefer traditional ticketing systems or email-based support, and Drift's emphasis on real-time conversations might not align with their preferred engagement methods.
Pricing:
Drift offers three types of pricing options:
Premium: Starts at $2,500/month
Advanced: Price on request
Enterprise: Price on request
Free Trial: 14 days
9. Kangaroo: Nurturing Loyalty That Works
Kangaroo is a customer loyalty program platform designed to help businesses attract, retain, and grow their customer base. It emphasizes turning first-time buyers into repeat ones by offering a suite of tools that foster loyalty and engagement.
Key Features:
Acquisitions & Referrals: Kangaroo provides powerful referral tools and rewards to help businesses differentiate themselves from competitors, attracting new customers and promoting growth.
Loyalty & Retention: The platform focuses on driving repeat business by offering enticing rewards that motivate customers to return more frequently.
Customer Experience: Kangaroo ensures businesses can connect with their customers across various touchpoints, be it in-store, online, or on any screen.
Marketing & Automations: Kangaroo's automation tools allow businesses to connect with their customers at the right moments, offering relevant promotions or information on the most suitable channels.
Personalized Loyalty Programs: Kangaroo's loyalty software can be configured to match a brand's identity, ensuring that the loyalty program feels personal and resonates with the target audience.
While Kangaroo offers a robust set of features for fostering customer loyalty, it might be primarily tailored towards businesses that have a frequent purchase model. For businesses with longer sales cycles or less frequent customer interactions, some of the platform's features might be less relevant.
Pricing:
Kangaroo offers four types of pricing options:
Loyalty Essentials: $59/month
Engagement Package: $99/month
Ultimate: $199/month
Ultimate Plus: $299/month
Free Trial: 30 days
10. Kustomer: Crafting Personalized Customer Journeys
Kustomer is an AI-powered customer service CRM platform that emphasizes delivering personalized and effortless customer service. It's designed to empower businesses with tools that offer a unified view of the customer, ensuring every interaction is tailored and meaningful. Kustomer's strength lies in its AI-powered features and its ability to offer a unified view of the customer.
Key Features:
Chatbots – Superbot: Kustomer's in-house built chatbot, Superbot, is powered by generative AI technology. It offers personalized experiences and faster resolutions, streamlining the customer journey.
CRM & Timeline: Kustomer provides a unified customer view across all channels. This feature ensures that agents have all the necessary information at their fingertips, allowing them to deliver hyper-personalized service.
Data-Driven Support: Kustomer emphasizes proactive assistance. By leveraging robust data, businesses can anticipate customer needs and address them even before they reach out, minimizing inbound support volume.
Kustomer, with its advanced AI capabilities, might have a steeper learning curve for businesses that are new to such platforms. While it offers a range of features, smaller businesses might find it overwhelming, especially if they're transitioning from more basic customer support tools.
Pricing:
Kustomer has two types of pricing options:
Enterprise: $89/month per user
Ultimate: $139/month per user
11. Forumbee: Building Communities That Engage
​​Forumbee is a community software platform designed to foster customer and employee engagement. It provides businesses with tools to create online user communities, facilitating discussions, knowledge sharing, and feedback collection.
Key Features:
Discussion Forums: Forumbee empowers peer-to-peer discussions, allowing customers to connect with product experts and brand advocates. This fosters a sense of community and encourages active participation.
Community Q&A: The platform offers a space for community-powered support where customers can ask questions and share answers, reducing the need for traditional support channels.
Knowledge Base: Forumbee allows businesses to easily publish content, including help articles, video tutorials, FAQs, news, and announcements. This ensures that customers have access to valuable resources at their fingertips.
Ideation: Forumbee provides tools for businesses to collect feedback from their community. They can discover popular ideas, prioritize them, and take action based on community input.
Community Management: With easy-to-use moderation tools and automation, businesses can manage conversations and members, ensuring a positive and constructive community environment.
Community Analytics: Forumbee offers rich analytics, providing insights into customer behavior, engagement levels, trending topics, and more.
While Forumbee offers a robust set of features for community building and engagement, it might not be the best fit for businesses looking for more traditional, one-on-one customer support solutions. The platform's strength lies in community engagement, which might not cater to businesses that prioritize direct support channels.
Pricing:
Forumbee offers three types of pricing options:
Premium: $250 per month
Enterprise: $750 per month
Custom Plan: Price on request
Free Trial: 30 days
12. Typeform: Engaging Conversations Through Forms
Typeform is a platform designed to create interactive forms and surveys that feel more like conversations than traditional questionnaires. Its unique design approach ensures that customers remain engaged and are more likely to complete the forms.
Key Features:
Conversational Forms: Typeform's standout feature is its ability to transform mundane forms into engaging conversations. By presenting one question at a time, it ensures users aren't overwhelmed and remain engaged.
Visual Appeal: Typeform emphasizes aesthetics, allowing businesses to create visually striking forms that capture attention and resonate with the brand's identity.
Embedding Capabilities: Typeform forms can be smoothly embedded across various platforms, from websites to emails, ensuring maximum visibility and engagement.
Dynamic Logic: With Typeform, businesses can set up forms that adapt based on user responses. This ensures that users only see relevant questions, enhancing their experience.
Integrations: Typeform can be integrated with over 120+ platforms, ensuring that collected data can be seamlessly incorporated into existing workflows.
While Typeform's conversational approach is its strength, it might not be suitable for all types of forms, especially those that require customers to provide detailed or lengthy information. The one-question-at-a-time format might make such forms feel tedious or time-consuming for some customers.
Pricing:
Typeform offers five types of pricing options:
Free Plan
Basic: $25 per month
Plus: $50 per month
Business: $83 per month
Enterprise: Price on request
Note: In the forever free plan, you can only have 10 questions in each form and get 100 responses monthly. For over 100 responses, you'll need to switch from the free version.
Key Features to Look for in a Top-Notch Customer Engagement Platform
Unified Inbox: A centralized inbox that consolidates all customer communications ensures that no query goes unanswered. Platforms like Hiver excel in this, offering a shared inbox that streamlines team collaboration and ensures timely responses.
Automation & Workflow Management: Automated workflows, like those offered by Hiver, can help in assigning, categorizing, and prioritizing customer queries. This ensures that the right team member handles the right query, leading to faster and more accurate resolutions.
Analytics & Reporting: Insightful analytics provide a clear picture of customer behavior, preferences, and pain points. Platforms should offer detailed reports that help businesses refine their engagement strategies.
Collaboration Tools: Effective customer engagement often requires team collaboration. Features like notes, tags, and shared drafts, which Hiver prominently offers, can significantly enhance team collaboration and ensure consistent communication.
Knowledge Base Integration: A comprehensive knowledge base empowers customers to find answers independently, reducing the need for direct support and enhancing their overall experience.
Security & Compliance: Given the sensitive nature of customer data, the platform should prioritize security and comply with relevant regulations, ensuring that customer information is always protected.
Ease of Integration: A seamless integration with other business tools, like CRMs or marketing platforms, can enhance the overall efficiency of the customer engagement process.
Conclusion
Choosing the right customer engagement platform is essential in today's world. It's all about making sure businesses and customers can connect easily and effectively. The tools we've discussed, like Hiver, show how this can be done. In the end, it's all about building strong relationships with our customers.
Get started with Hiver today. Free for 7 days.