59 hours
through Automations
115 hours
through Assignments
195 hours
through Email Status
WS Display specializes in wholesale portable trade show displays, banner stands, and large format digital printing. They are an e-commerce company that ships throughout the US and Canada.
Initially a start-up business running out of their CEO Craig VanVelzer's garage in California, they have grown at an astonishing rate. The company now has two huge warehouses in the US – one on the West Coast and another on the East Coast where they stock large quantities of hardware, as well as print, sew and finish custom graphics.
A lot of business happens via Email
Email is the lifeblood for WS Display. Their support email address receives close to a thousand emails every day. Customers from all over the US reach out with requests such as order revisions, follow-ups, or just confirmations.
There's an entire team dedicated to handling the emails that arrive at the support email address. And the team has to take care of the emails on the same day. Email management has a direct effect on the bottom line of the company.
The Challenge
To manage the heavy influx of emails to the support email address, everyone on the team started logging into the same inbox. At the outset, it did seem like a decent solution. But every time there's more than one person inside a Gmail account, it gets blocked.
Building accountability was tough
Dakotah Shore, IT Manager of WS Display explains:
---
On busy days when we had a lot of emails coming in, everybody would log into the support inbox – and all of a sudden, everybody would get locked out.
---
Not just that, it was becoming extremely difficult to create accountability. There was no way to establish who had to start working on an email when it arrived.
And then they started missing emails too.
Dakotah adds:
---
Somebody saw an email in the inbox, they read it but did not have time to reply to it. They thought they would take care of it later and somehow forgot. The problem is that the email was marked read for everybody and it was really easy for stuff to disappear into the depths of the inbox.
---
Google Groups was unfamiliar
The team tried using Google Groups but that did not fare very well either. A common problem was that threads with similar subject lines (such as order confirmation) would merge together. And there were a lot of threads with similar subject lines. Things would get messy often.
And they weren't really excited about having to move outside Gmail to handle Google Groups. There were a lot of new things to learn. The terminology, the interface – it was all new for the team.
They started looking for an email management solution that solves those problems and yet does not require much training.
The Solution
The team wanted to move to a solution that does not take them away from Gmail. Dakotah started looking for collaborative inbox solutions for Google Workspace (previously G-Suite) and found Hiver.
---
We didn't want our team to spend time on training and it was really cool that we found Hiver.
---
The support team now manages shared inboxes right from Gmail. The problem we talked about earlier – getting locked out of the support inbox because too many people were logged into it – is solved for good.
Staying on top of customer emails
There are a couple of people who always work in the 'unassigned' section of the shared inbox and assign emails as they come.
Everyone has a separate view of the shared inbox now. Unlike Google Groups, if someone opens an email and does not claim it, it does not look 'read' for everybody else.
Every email is taken care of, always.
Customers get the attention they deserve
If an email comes from a big seller (they call them VIP customers),they are automatically assigned to their dedicated support representative.
If an agent is working on a problem and they hit the end of their shift, they hand it over to another by 'reassigning' it and leaving a Note for them.
The team has SLAs in place to ensure that they send replies to customers within a reasonable time.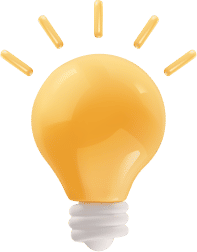 The Hiver advantage
The agents love that they don't have to step outside Gmail to manage customer emails. Helping customers is easier when teams don't have to negotiate through a complicated interface.
Favourite features
The team keeps a track of key metrics
Using Hiver's Analytics, the team leads keep a track of metrics such as time taken to reply to customers, and time taken to solve a problem, among others.
It also helps them know which team members are doing great and who needs coaching.
Like they say: In support, you can only improve what you can measure.
We tried Google Groups and it did not fare very well. We didn't want our team to spend time on training. It was really cool that we found Hiver. I am so excited that it works right from Gmail.

Location
The United States
Industry
Manufacturing
Goals
Manage emails better, improve visibility and accountability to resolve support queries faster