Saved 53 hours in a month
Back in 2011, product designer Luke Smoothy was frustrated at how difficult it was to get custom product parts sourced and manufactured in the UK. He founded Get It Made, a manufacturing-as-a-service company, to overcome this problem for himself, and other businesses looking for high-quality manufacturing services at competitive prices.
Headquartered in London, Get It Made works with several factories across the globe to provide clients with simple and cost-effective solutions to their complex and bespoke manufacturing requirements. Get It Made's clientele primarily comprises high-value, low-volume industries such as aerospace, medical, R&D, etc.
Efficient email management is vital for their business development and customer satisfaction
Meet Fin Brown – Project Manager at Get It Made. Fin and his team typically spend their days managing high volumes of incoming quote requests from customers, invoices and payment queries, project updates, as well as outgoing emails to suppliers.
Fin explains that the majority of manufacturing projects they take up are elaborate and complex in nature, and require ongoing, personalized interactions with customers before their production can begin. Consequently, they need a system that allows them to work quickly and efficiently. They need to close current orders fast, work on winning more new orders and, most importantly, ensure they can keep track of even the smallest of project details to ensure maximum customer satisfaction.
The Challenge – Haphazard project management and sloppy workflows
Until 2019, Luke was running the company single-handedly – he operated out of a single Gmail account to manage all official communication.
As the business started to grow, the team grew as well. When Fin came in, they soon realized that working out of a single email account was getting chaotic. It resulted in instances of duplication, missed emails, and constant back and forth between team members to check on the status of emails.
They recognized their immediate need for a solution that could iron out these issues, streamline their workflow, and improve their customer service quality. Fin recounts:
---
We spent time researching a number of solutions online and looking at customer reviews of each solution. We wanted to ensure we got it right the first time, as adapting to a new way of working is a time investment.
---
Fin tells us that they narrowed their options down to Hiver, Front, Gmelius, and Drag. They found that while the other options had rather complex user interfaces, Hiver's UI was clean, and the easiest to adapt to. They also liked the fact that it worked natively within Gmail and wasn't ticket-based.
After careful consideration and deliberation, they found Hiver to be the most ideal solution for them as it checked all the boxes.
The Solution – Hiver's "approachable, unifying and reliable" shared inbox
For Fin and his team, adapting to Hiver's shared inbox was extremely smooth. Given the fact that Hiver works within Gmail, nothing radically changed from the way the team previously sent and received emails, except now, email management became a lot more organized and structured.
Here's how Hiver has turned things around for Get It Made:
The team's efficiency has improved significantly
Being able to work quickly and efficiently is business-critical for Get It Made. The ease of assigning incoming quotes and queries to different team members has helped the team overcome the accountability issues they used to earlier face. Without stepping on each other's toes, they can close ongoing projects faster and focus on soliciting new work.
The team has also greatly benefitted from using Hiver Templates that allow them to give well-thought-out responses to common customer queries within seconds, instead of typing out separate replies to similar emails, each time.
Additionally, Hiver has helped the team chronicle and keep track of critical project details like customer information and pricing strategies. Now, the entire team has access to important data and nothing slips through the cracks.
As a result, Fin tells us that there's been a 250% increase in the team's efficiency since using Hiver. There's also been a 25% increase in response times and a 33% increase in the number of emails sent and received.
Clients prefer Get It Made over their competitors because of their excellent customer service
Get It Made takes pride in their ability to consistently deliver great customer experiences – it's one of the key reasons their clients choose them over their competitors, regardless of the price differences, if at all. Fin explains:
---
Our clients often tell us that they choose us over our competitors due to our speed and quality of communication. We could not achieve this without Hiver.
---
Having a shared inbox with Hiver allows Fin and his team to respond to customers within minutes, whereas it usually takes days, sometimes weeks for their competitors to get back to clients. Even when the team is low on staff during the holiday season, Hiver helps them offer uninterrupted services which is highly valued in the deadline-driven manufacturing industry.
Moreover, Hiver's allowed them to expand their team without having to "reinvent the wheel".
The UK manufacturing industry can sometimes have a reputation for being slow and difficult to communicate with. Hiver has allowed us to break this stereotype and customers have described us as a 'breath of fresh air' with our excellent customer service.

Collaborating has been effortless despite moving remote
With Hiver, the team has remarkably improved their workflow and collaboration. Easy assignment and tracking of emails have also equipped them for more efficient remote work. According to Fin, Hiver Notes are invaluable in helping the team collaborate better.
---
Even before COVID-19 hit, we were working remotely one day a week – Hiver was highly instrumental in helping us do so then. We now have to work remotely 100% of the time and we've not had any difficulty with the transition at all. It's been really smooth.
---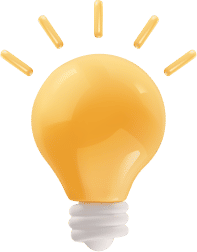 The Hiver advantage
Hiver has helped Get It Made deliver high standards of customer service by providing a robust system to consolidate and track important project and client information while reducing response time and improving response quality.
Favourite features
Location
United Kingdom
Industry
Manufacturing
Goals
Improve email management and streamline their workflow