Saved 324 hours in a month
50%
improvement in average first response time
44%
improvement in average resolution time
Travelist is a Polish travel management company that curates flights, hotels, and holiday deals to provide customers with the best-in-class experience at unmatched prices.
It's a part of the Secret Escapes group, one of the world's leading online tourism leaders with over 2 million monthly visits.
Email-centric customer support
At Travelist, all customer and partner communication happen via email. The customer service team handles over 5,000 customer emails every month.
The nature of their business demands prompt coordination among internal teams and providing timely suggestions to customers. With the kind of cut-throat competition in the travel industry, any delay in addressing queries could cost them a valuable customer.
The Challenge
The agents used to work out of their personal inboxes to manage incoming emails. The problem with this approach was that there was no visibility into who was assigned which email. Team members had to email each other internally to cross-check and review daily tasks. Even when an agent started working on an email and corresponding with the client, other agents in the group had no way of knowing that. The status of emails always remained in the shadow.
Visibility had taken a backseat
It was impossible for the manager to keep track of who was attending to which client and who closed which ticket. So, the manager never knew who was on schedule and who needs a push. Managers and teammates would exchange emails with each other to make sure queries from prospective customers were resolved satisfactorily.
The team tried managing their workflow using Zendesk but it would "turn every email into a ticket." They wanted to keep things simple and Zendesk did not fit the bill.
Jędrzej Dąbrowski from the team says:
---
We got a little burned with Zendesk, so we didn't want to commit. I was just looking at a better solution than Zendesk for us.
---
The Solution
Travelist needed a solution that would help team members manage emails from a central inbox, as opposed to personal inboxes. They figured switching to shared inboxes was the answer to all their issues. They started looking for shared inbox solutions and discovered Hiver. What took them by surprise was that it didn't require much effort or training to get started.
More visibility into customer emails
With Hiver, the teams do not log into the same account or address customer queries from their personal inboxes. All the emails now arrive in one shared inbox that the entire team is a part of. The manager assigns emails to agents without having to forward them or Cc anyone.
Everyone knows who is working on which email. Now, every member of the team has visibility into incoming emails in their respective departments.
50% faster responses to customers
With a Service Level Agreement in place, the team finds it easier to set the right expectation for customers. The agents are always on their toes and strive to resolve queries without violating SLAs.
Working from shared inboxes also helps teams resolve queries faster. Every team member knows exactly what they have to work on, and what their workload for the day looks like. Managers can oversee the status of tasks with ease: who's working on which email and the replies going out to customers.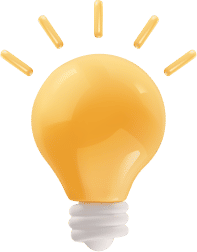 The Hiver advantage
Speed is a key factor in closing deals in the travel industry. Travelist understands this, and wins more customers with improved collaboration among different departments.
Favourite features
44% improvement in resolution time
Support reps no longer write emails for internal conversations or for seeking help from managers. With Notes, teams have discussions right next to the email thread. No time gets wasted in building context.
Preventing work duplication also plays a big part in faster resolution. With Collision Alerts, two agents never end up working on the same email.
Every team member knows exactly what they have to work on, and what their workload for the day looks like. There are no SLA violations now.

Location
Poland
Industry
Travel
Goals
Improve email collaboration with internal teams to resolve queries faster