Saved 16,741 hours in a month
80%
improvement in average ticket resolution time
80%
increase in one-touch resolution cases
60%
improvement in average first response time
Vacasa's mission is to make owning and managing vacation rentals as professional and stress-free as possible. Instead of relying on a home-sharing system like Airbnb, Vacasa curates the properties and pays over 2000 employees to clean and maintain them.
They manage the entire booking process. They offer on-the-ground property management and housekeeping services with a personal touch. Even travel insurance.
Vacasa takes immense effort to make owners' lives easy — and thus, customer support for homeowners is a strategic area for them.
They have a dedicated email address to handle questions from homeowners. The team ensures they leave no stone unturned while solving problems homeowners face — the very idea Vacasa began with.

The Challenge
The support team started using Google Groups to manage support emails but ran into problems quickly. It was difficult to establish who had to start working on an email when it arrived. As a result, agents were taking too long to reply to emails. Email resolution had become sluggish.
Not just that, tracking the status of customer emails had become a hassle too. The manager had to spend a lot of time finding out who was working on what.
Staying on top of replies was again a problem. In Google Groups, unless the agent copied the manager in a reply, they didn't know what messages were being sent to customers.
This is when the Vacasa team started looking for a solution to manage their support better.
The Solution
The support team did not want to move to a helpdesk that would require training the agents. This is when the Vacasa support team started looking for a helpdesk inside Gmail and found Hiver.
Using Hiver, they turned their support@ email account into a shared inbox right — that can be managed right from Gmail. Agents could now handle support emails from their inboxes. No switching between personal and support email accounts. No switching between apps.
60% faster replies to customer emails
Previously, when an email arrived inside the Google Group, there was no way to establish who had to start working on it. The team waited for their manager to manually assign the ticket to them before they could even send an acknowledgment email.
The initial delay in establishing the ownership of support tasks was slowing down the replies to customers.
Now that Vacasa has started using Hiver, specifically the Shared Inbox feature, they are able to clearly assign emails to agents in the team, and that agent gets notified instantly — all of that happens right inside the Gmail inbox.
Every email has a designated owner. Once the agent finishes working on the email, they can mark the email as Closed. With the new-found transparency, agents reply to customers 60 percent faster than before.
Not just that, inside Hiver, the agents can quickly see the list of emails that have been assigned to them, in the right pane inside Gmail.
They do not have to waste time figuring out what they have to work on. As a direct result, every agent closes 60 percent more tickets every day.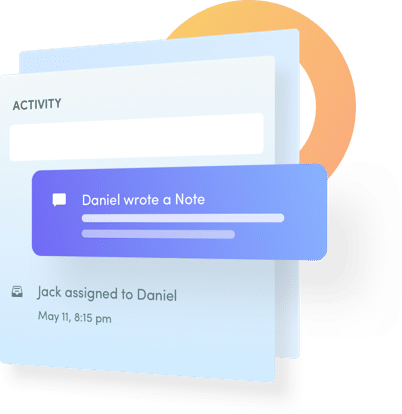 80% improvement in average email resolution time
Before Hiver, every time an agent had a question to ask their manager or a teammate, they sent an email to them. The manager again replied in an email. Exchanging emails to discuss customer issues was slowing down the resolution process.
Inside Hiver's Shared Inbox, the entire team knows who is responsible to work on an email. There are no discussions about it. The moment an email arrives, it is assigned to an agent and they start working on it almost instantly.
If the agent has a question to ask, they write Email Notes to their teammates, instead of sending emails. Email Notes are chat messages that appear right next to email threads. The team no longer exchanges emails for internal conversations. This reduces email clutter and makes it easier for them to solve customer issues faster.
Instant task assignment + no emails for internal conversations = customers get their problems solved 80 percent faster than before.
Monitoring support conversations is easier than ever
Monitoring how an agent communicates with a customer was enormously difficult inside Google Groups.
Sonia says:
---
In Google Groups, unless they copy me in a reply, I wouldn't know what messages were being sent to customers
---
After Vacasa started using Hiver, Sonia has access to every email conversation her team has with customers, irrespective of whether she is Cc'd in the email.
She can easily identify agents who need coaching and ensure that every word that goes out to the customer inspires confidence in them.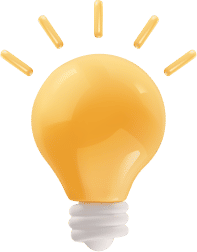 The Hiver advantage
The support team does not have to deal with the unfamiliar Google Groups interface. With Hiver, they manage emails with ease — right from Gmail. 
Favourite features
80% improvement in the team's productivity
Inside Google Groups, there was no way to know how an agent is doing. It did not help them analyze who was doing well and who needed help. There was no reporting whatsoever. How fast did agents reply to an email? What was the average closing time? How many tickets were open/closed? The team did not have answers to any of those questions.
With Hiver, Sonia has insights into how every agent is doing. The analytics feature provides actionable information like Average Time to First Response, and Average Time to Close for every agent, among other critical data.
---
With Hiver's analytics, I can see how the workload is distributed among my team. I can see which agent is doing well. I can identify the ones who need coaching.
---
The support team is 80 percent more productive with Hiver.
By the way, in case you were wondering, the analytics are inside Gmail too — just like everything else.
With Hiver, we reply faster to clients. I can see how the workload is distributed within my team. My team is more organized than ever.

Location
The United States
Industry
Travel
Goals
Find an efficient alternative to Google groups for managing support emails.