Meet itGenius
Founded by Peter Moriarty, itGenius is a Google Workspace (formerly G Suite) services consultancy based in Sydney, Australia. They help businesses gain competitive advantages by introducing them to innovative technology and building their entire IT infrastructure.
By taking away the cognitive load of managing software and IT systems, they enable clients to focus on bigger aspects like leadership, strategy, and creation. Peter explains it beautifully—that they are in the business of "giving freedom of creation" back to the business owner.
Their clientele includes prominent businesses like Canva, Hubspot, O'Brien, and Anytime Fitness, as well as multiple Australian Government departments.
At the same time, they specialize in (and most enjoy) servicing micro and SMB customer base of enterprising and enthusiastic entrepreneur-led companies—which typically employ teams of less than 50 but have big goals for growth and impact.
itGenius, unsurprisingly, is the #1 SMB Google Cloud Partner in Australia, and services thousands of companies.
Managing customer emails promptly is business-critical
The technology stack at an organization is crucial to its day-to-day operations. itGenius understands this and strives to help its clients with tech-related needs and issues—right when they need it.
We chatted with Scott Gellatly, the General Manager at itGenius, to understand why managing customer relationships is at the heart of their business, and how Hiver helps them deliver brilliant service.
He began by explaining that they mostly work with business owners who completely rely on them to maintain their IT systems. It's all business-critical, and his team can never drop the ball on a service request.
---
Our primary customer is business owners. They are living in a space of perpetual motion. When they need something done, they need it done now. We're always on our toes to service them.
---
It's no surprise that time is of the essence for the itGenius team. Everyone on the team takes a diligent effort to attend to customer emails promptly. Scott explained:
---
When it comes to our Account Managers, time is of supercritical importance. When they are replying to emails, it's either for a new sales opportunity or an escalation of an issue. Both are about as time-sensitive as it gets.
---
The Challenge
The need for a "system" to manage customer conversations
To manage customer emails in a timely and organized manner, the team created shared inboxes (help@ and hello@) so that everyone on the team could access emails at a central location – as opposed to individual inboxes.
While Shared inboxes did centralize the email communication, it wasn't enough to keep teams on the same page.
Teams were not always aligned as members didn't know who had to work on an email when it arrived. And, it was not easy for Scott to oversee email conversations to ensure that things were on track.
So, he started looking for a way to manage emails better and decided to try out Zendesk.
It, unfortunately, did not fare very well.
A clunky ticketing system (that made customers feel like numbers)
From the very beginning, they were overwhelmed by the complexity of the software. Scott explained:
---
Zendesk was expensive, clunky, and had a whole lot of features we just didn't need.
---
His team never really grew to like Zendesk.
To make matters worse, their customers were not happy, as the ticketing system made conversations impersonal.
Scott noted:
---
We also had a lot of feedback from people about being treated "like a number." You know that auto-response "here's your ticket, now sit back and we'll get to your email?" Turns out people don't like that.
---
And that was the final nail in the coffin. itGenius is an ally of business owners, and treating them to an impersonal experience was the last thing they wanted.
So, Scott started looking for another solution—one that could help them have more personal conversations with customers.
And, he found Hiver.
The Solution
Hiver helps itGenius have personal customers conversations —right from Gmail
With Hiver, Scott and his team manage customer conversations with incredible ease—without even leaving Gmail.
They can now access emails arriving at shared inboxes (help@ and hello@) right from their personal work inbox. Switching tools or even tabs are a thing of the past.
Also, because Hiver works on top of Gmail, the team did not have to undergo training. They didn't have to adopt a new behavior. It was a winner from the outset.
Scott said:
---
We are 100% Gmail, and working on customer conversations without having to leave the inbox was an opportunity too good to pass up. At the same time, moving to Hiver was a painless affair.
---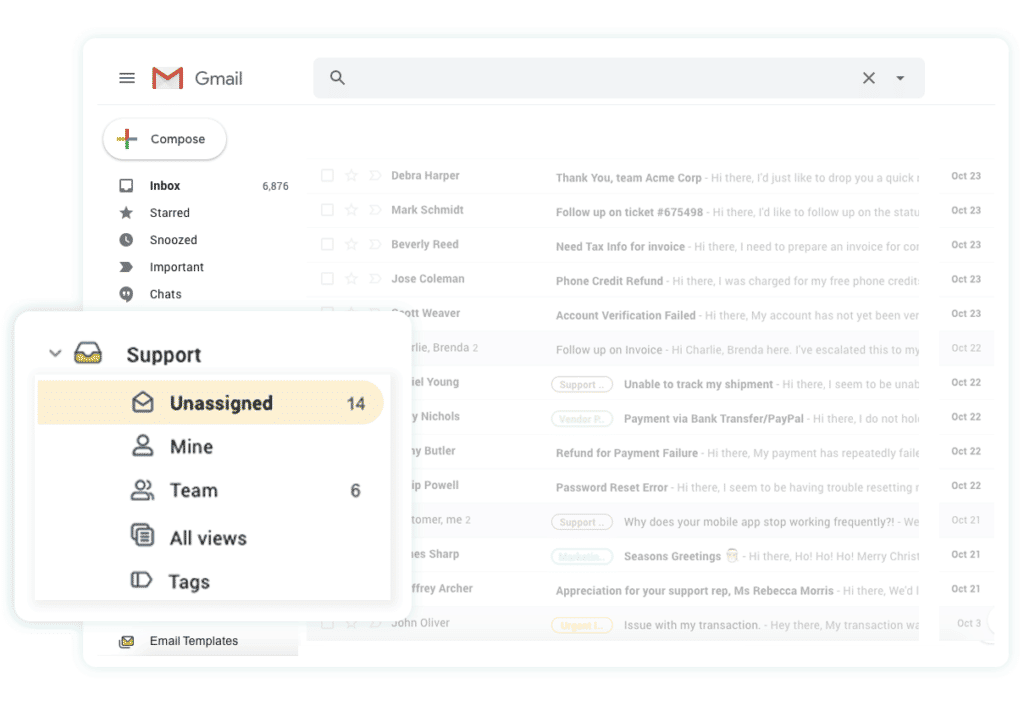 Efficient email workflows for brilliant customer service
With Hiver, the itGenius team manages customer conversations in a very systematic manner.
One member is responsible for routing all incoming emails in the right direction. All they have to do is—visit the "unassigned" section in the shared inbox—and assign emails to members, in just a couple of clicks.
It helps the team assist customers fast, without losing time on forwarding emails or Cc'ing teammates.
The team also loves that the emails can be organized using Tags. Scott noted:
---
The Tags have been super helpful. We get upwards of 100 requests every day. The ability to categorize and prioritize has been awesome.
---
Personal conversations that help forge relationships
Hiver marked a much-needed end to impersonal and robotic conversations inundated with ticket numbers.
Emails now look just the way they're supposed to: friendly messages from a person who's willing to help. Customers now get a more personalized experience than before. It really goes a long way in helping the team build a rapport with them.
Hiver helps us have natural conversations with customers. It's so much better than the "here's your ticket number—stand in line" model we had before.
Easy collaboration—even while everyone works remotely
itGenius is a fully remote company. Everyone works from their homes. A few team members work out of Sydney, and many from the Philippines. Naturally so, smooth collaboration and transparency are crucial to getting work done.
With Hiver, the team is always aligned on who has to work on which email, their status, and the replies going out. It's easy for Scott to oversee the team's workflow and ensure no customer has to wait for assistance.
At the same time, everyone on the team has access to all email conversations—there are no silos. If someone's not around, it's easy for another member to jump in to help the customer.
Scott added:
---
We simply couldn't operate without a solution like Hiver to bring the team together into a single mailbox. Having our customer communication centralized makes it easy for us to oversee customer conversations. At the same time, staff leave and turnover are very easy to handle.
---
Constantly improving support (with pertinent data)
With the help of Analytics, Scott makes sure his team does a great job at managing emails. He has easy access to metrics such as how fast his team is responding to emails, or how much time they're taking to resolve an issue.
At the same time, he ensures that customers are happy with the quality of service. His team regularly collects feedback by adding a quick survey at the end of emails. Keeping an eye on the satisfaction rating is again extremely simple with Analytics.
Scott signed off by saying:
---
As the General Manager, Analytics is where I spend my time and love that part of the platform. The average time to respond to emails and CSAT are critical reports for us and Hiver presents them beautifully. I love how these metrics are tracked over time so I can align drops in either of them.
---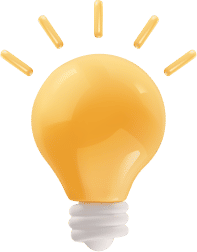 The Hiver advantage
Hiver helps the itGenius team have natural conversations with customers. There are no ticket numbers or weirdly-formatted emails. Just human-to-human conversations.
Favourite features
Location
Sydney, Australia
Industry
Business Services
Goals
Align team members better on email queries and provide personalized experiences