The #1 Solution for Google Groups Management
Hiver helps you manage Google Groups like support@ and help@ from the comfort of Gmail. You can now create ownership for every email, collaborate internally without sending more emails, and keep teams productive with analytics.
Managing Google Groups doesn't get easier than this
Say goodbye to the unfamiliar Google Groups interface. With Hiver, you can access, assign, and track emails — right from your work inbox.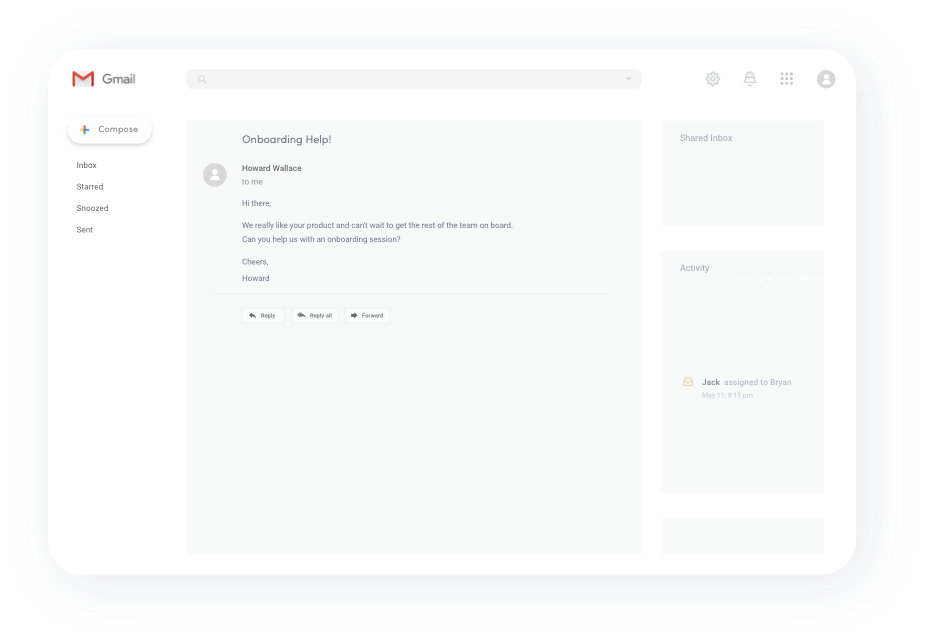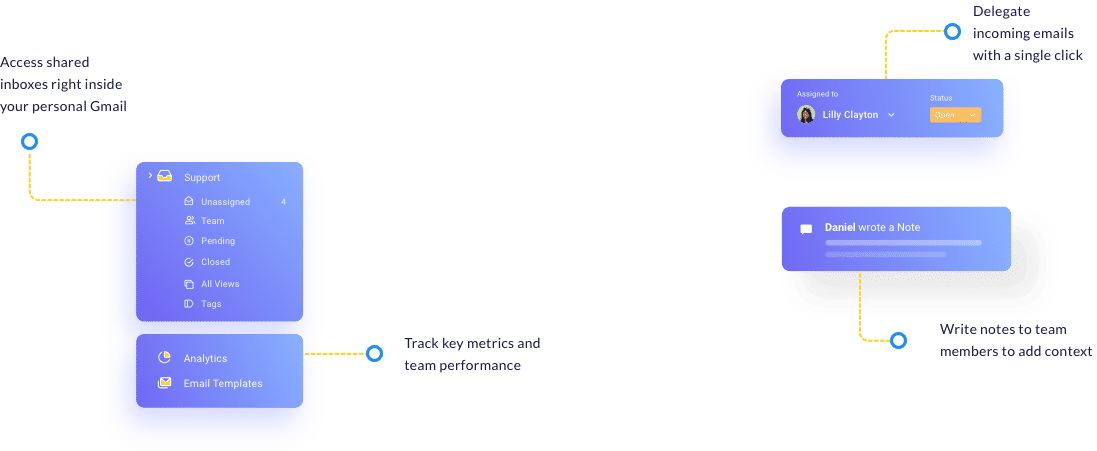 Choose a better way to manage emails
Want us to show you how Hiver works?
The people have spoken.
Hiver is the #1 choice for teams that are looking to manage Google Groups emails better.
So, here's how teams across industries work better with Hiver
They send super-prompt responses
With Hiver, the customer service team at Vacasa has complete visibility into who's working on an email, and where it is on the resolution path.
Improved email
response time by
60%
Read how
They resolve emails surprisingly fast
Flexport went from sharing email subject lines in order to collaborate — to saving around 400 hours with simpler workflows — and resolving emails twice as fast.

Resolves emails
50%
faster
Read how
Their team's efficiency keeps soaring
New Hope Fertility Center broke out of the unfamiliar Google Groups interface. With Hiver, their team manages emails from the comfort of Gmail, and works 2X faster.

Improved team
efficiency by
50%
Read how
Didn't find what you were looking for? Here are more resources you'll find useful
Join the 7000+ teams that are using Hiver to
deliver a great customer experience
Request a Demo