Founded in 2001, New York Custom Labels is a manufacturer of custom labels and patches. They work with clothing brands and garment manufacturers across the globe. "High-quality customized labels at unbeatable prices" is the philosophy they live by.
New York Custom Labels strives to make the buying process an enjoyable experience for their clients. From the moment a person inquires for a quote, right until the shipping, the team ensures that they help customers — with pricing, the order status, or any questions they might have — right when they need it. A majority of their client conversations happen via emails.
Challenge: An inefficient email management system
Myles Schepetin, the Marketing Director, leads and manages a team of sales professionals at New York Custom Labels. A major share of their day goes into managing emails arriving at the sales@ email address.
And these are critical emails: pricing and product inquiries, requests for quotations, checking on the status of an order, and any other questions that clients may have.
However, managing the emails was turning out to be an uphill battle. Assigning emails to team members was anything but straightforward: once a customer email arrived — Myles, or someone on his team, manually navigated through the messages — and forwarded the email to a team member's personal inbox.
Myles says:
---
It just wasn't very efficient. Once an email is assigned to someone on my team, I had no visibility into its status. I wanted to oversee what my team members were doing, but there was no easy way of doing that.
---
At the same time, forwarding was not a great way of building accountability in the team. Myles adds:
---
There were instances where two of my team members ended up working on the same email, and both sent a quotation to the client. Even if sending a quotation took just five minutes, it was a sheer waste of time.
---
This was the final nail in the coffin. Myles started looking for a solution that would help him and his team stay on top of emails.
Hiver helps the sales team turn leads into customers faster
Myles and his team have been using Hiver for over five years now, for managing sales inquiries, and conversations with existing customers.
---
I'd say Hiver is like a team member who looks out for the best interests of our salespeople and makes sure that we stay on top of tasks and our targets.
---
Why Hiver?
It works right on top of Gmail. The team did not have to learn how to use new software.
Emails are assigned to team members automatically. It helps the team send faster replies to sales inquiries.
Email status helps the team stay on top of emails. They send follow-up emails just at the right time.
Complete visibility into the team's workflow. It helps them keep conversations going smoothly even if a team member is on leave.
Faster responses to inquiries — for increased conversions
The sales team at New York Custom Labels uses Auto Assignment to assign emails to team members with zero manual work. Myles no longer spends time forwarding emails to his team members.
The team uses Hiver's Email Templates to send quick and personalized responses to customers. Myles loves that the same email template can be shared across the team. He notes:
---
I know Google already has email templates built-in but they cannot be shared across the team. With Hiver, we create a template and the entire sales team can use it. It's just nice.
---
And this has had a major impact on how fast they send quotes to customers — which is also key to closing more deals.
Our response time to requests for quotes affects the conversion rate directly. With Hiver, we send out quotes faster than ever. It definitely plays a role in converting more prospects into customers.

Mastering the sales follow-up with shared inboxes
Every email in a Hiver shared inbox gets a status: Open, Pending, or Closed. The sales team uses the email status feature to send follow-ups to inquiries at the right time. The salespersons, after replying to an incoming email, mark them as "Pending". They filter all Pending emails the next day to make sure they send a follow-up email to the prospect. Myles says:
---
The end goal of every quote we send is a conversion — a purchase order from the customer. Hiver helps us stay on top of the quotes we send. If an email does not get a reply, it stays in a "Pending" state. My team members go back to those emails and follow-up with an email or a phone call.
---
The team also uses Collision Alerts to make sure two salespersons never end up working on the same email, or worse: replying to the same one. Myles adds:
---
We love that Collision Alerts tell us when someone has started working on an email. It helps us save time that a salesperson would otherwise spend writing a duplicate email.
---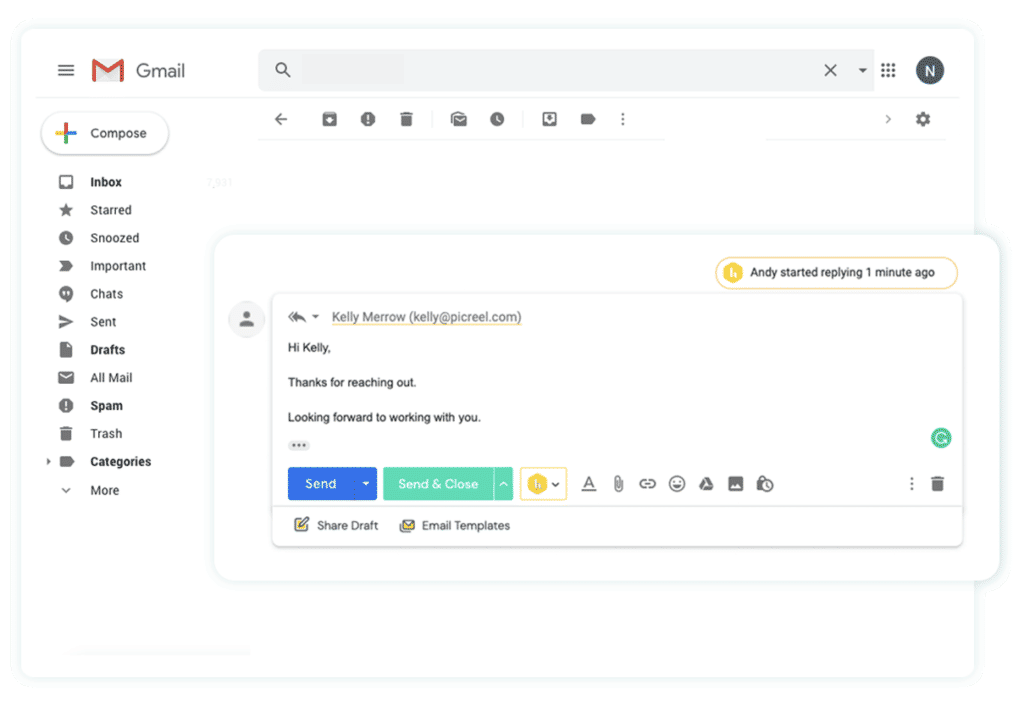 Visibility means sales conversations are never interrupted
Myles always knows who is working on a particular email and what's its status. He can see replies to emails without having to log in to anyone's inbox. He explains:
---
Hiver helps me oversee my team better. I always know who is working on which email. I can see emails my salespeople send, without having to log in to their accounts. It has been especially useful now that we're working remotely.
---
Before, if a teammate was on leave, no one could jump into the conversation. It was an unpleasant experience for clients. Hiver gives the team visibility into emails, and a teammate picks up the conversation if someone is away from work. Myles notes:
---
Hiver makes it easier for us to step into conversations if someone is on leave — without even having to log into their inboxes.
---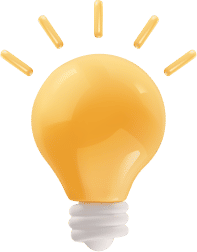 The Hiver advantage
The team sends quick and personalized responses to inquiries — follows up with leads on time — and closes deals faster.
Favourite features
Location
New York
Industry
Ecommerce
Goals
Improve email management and workload visibility