Jeffrey Gitomer is a world-renowned speaker, author, and business coach whose expertise lies in sales and customer loyalty. He is known for his training seminars, bestsellers such as "The Sales Bible" and "Customer Satisfaction is Worthless. Customer Loyalty is Priceless", and the 'Sell or Die' podcast.
For Jeffrey and his team, email is a critical communication channel that they use to manage all conversations with customers, prospects, and website visitors (who are looking for more information).
The Challenge
The Gitomer team uses one shared inbox – [email protected] – to manage a wide range of emails:
Queries from existing customers regarding renewal and cancellation of subscriptions, issue of receipts, shipping of products, and more.
New inquiries about personalized seminars, training sessions, and online courses.
Erika Abrams was in charge of assigning these emails to team members, based on the nature of the requests. But, she was running into problems.
Her team was using a help desk solution, HappyFox, to manage emails – but it was far from straightforward.
---
We had to log into a separate platform every single time to access these queries. And since we were already using Gmail for managing work-related emails, we had to constantly switch back and forth between our inboxes and the help desk. This turned out to be extremely time-consuming and at times, we were also missing out on emails
---
The Solution
Erika started looking for a solution that would help the team manage incoming queries without leaving Gmail.
Upon doing a quick Google search, she came across Hiver.
She loved the fact that Hiver worked on top of Gmail and her team didn't require extensive training to get started.
Onboarding required minimal effort and everyone on the team started using Hiver right away.
Building accountability for emails
With Hiver, Erika is able to access queries right from her work inbox – and assign them to the relevant team members effortlessly.
With every email getting a dedicated owner, there's a lot more accountability on the team – as everyone knows exactly what they need to work on. And that also means prospects never have to wait for an answer.
---
I usually check for new queries 2-3 times a day. And now that we use Hiver, it's become easier for me to keep a tab on these queries and assign them within my team. This way, I always know who is working on what.
---
Staying on top of sales conversations
With Hiver, Erika stays on top of all conversations: who's working on them, their status, and the replies going out.
Now that every email has a status – open, pending, or closed – she has more visibility into the progress of ongoing conversations. It also helps her follow up with team members when needed.
Improved collaboration among team members
Hiver has made it easier for the team members to have quick discussions around emails.
Using Email Notes, Erika is easily able to loop in her colleagues and get help on queries – without sending more internal emails. She simply writes a Note and tags a colleague using the @mention, right next to the email thread.
She also uses Notes to ensure that work doesn't stall if a team member is on leave.
---
Email Notes come in handy when someone from our team is going on leave. They usually tag a teammate and add a Note with all the relevant information so that their colleague can take up the query and see to it that it is resolved on time.
---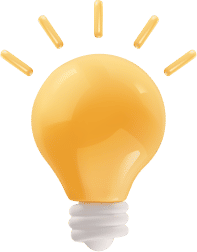 The Hiver advantage
Hiver helps Team Gitomer manage sales conversations right from Gmail, without needing to invest in a bulky help desk. The team assigns emails with ease and collaborates faster than ever.
Favourite features
No more missed emails
The team no longer misses out on emails. Everyone on the team has access to all incoming emails. They can easily view emails that are yet to be picked up – under the Unassigned section on the Gmail side panel.
So, even if one of the team members is caught up with some work, someone else from the team covers up, thereby ensuring no email goes unattended.
Remote work happens faster
Hiver is helping Team Gitomer collaborate better and stay on the same page while working remotely. It's easy for Erica to ensure that her team is always on top of emails and that nothing gets delayed.
Helping our team work remotely is part of what makes Hiver so great. I get a real-time bird's eye view of what my team is working on. This makes it easier for me to keep tabs on these emails and ensure they are resolved on time. And if I see that some emails haven't been responded to, I can quickly follow up with the concerned person and get a status update, irrespective of where everyone is working from.

Team efficiency soars
The team members no longer have to leave their inboxes and use a separate tool to take care of incoming queries.
All the emails arriving inside the helpme@ group inbox can now be managed from Gmail. This helps the team save a lot of time on a daily basis – and become more efficient and organized in managing queries.
Erika says:
---
The biggest advantage of using Hiver has been that it has helped my team become a lot more organized. Since all our work now happens within Gmail, we're able to save a lot of time daily and work faster on queries.
---
Closing Note
By bringing a large portion of their workflow inside Gmail, Hiver helps Team Gitomer manage sales conversations faster than ever.
Erica signs off saying:
---
Hiver is just like that extremely organized and helpful person at work who keeps reminding us of things we've missed and enables us to go about our jobs more efficiently.
---
Location
Charlotte, North Carolina
Industry
Business Services
Goals
Efficiently manage email queries without leaving Gmail