Scandit is a leading technology platform for mobile computer vision and augmented reality (AR) solutions for enterprises. They develop software for mobile enterprise apps for barcode scanning, text & object recognition.
Handling Scandit's commercial operations at scale is Niklaus Brühlmann – Director of Business Operations. He takes care of their pricing strategy, subscription management, and oversees the Deal Desk function (more on this later),amongst other things.
The Challenge
Scandit has an internal function called Deal Desk, which works to enable sales to craft great deals by coordinating with various departments such as product, engineering, finance, and legal.
While the organization used Google Workspace to manage all team emails, the Deal Desk team needed a more efficient solution to manage the queries arriving in the Deal Desk shared inbox.
They had a license for Zendesk and could have switched to it, but the Deal Desk team wanted a more lightweight solution to streamline communication and make collaboration seamless. They also required complete transparency on incoming queries to ensure all team members were on the same page. Moreover, they wanted a solution that provides complete visibility (in real-time) into the status of queries to ensure timely action.
And lastly, they needed a tool that would do all this — with an interface that was as similar to Gmail as possible.
The Solution
After some extensive online research, Niklaus came across Hiver. And since Hiver works seamlessly within Gmail's native interface, he found this to be an ideal fit for the Deal Desk team.
---
We decided not to go with other tools such as Gmelius and Front because they are separate applications. We wanted something that looks and feels like Gmail.
---
Once the Deal Desk team started using Hiver and saw how it made their lives easy, three other functions – Accounts Payable, Legal, and Finance – switched to Hiver.
---
Unlike other platforms, the rate of adoption with Hiver was very quick! Onboarding people onto Hiver hardly took any time.
---
Increased Transparency
Hiver's email assignment functionality helps team members delegate incoming queries in just a few clicks. Doing this ensures that every query has a dedicated owner and a status attached to it.
Niklaus, therefore, has complete transparency into what everyone is working on and is able to drive more accountability across the teams. Niklaus even confesses, "Email Assignment is my favorite feature on Hiver".
Staying on top of all incoming correspondence has meant that the team never misses out on any email. Moreover, since everyone knows what their tasks are on a day-to-day basis, efficiency has soared.
---
As a manager, I use Hiver to ensure that my team's workload is balanced and the priorities make sense.
---
Collaboration made easy
Scandit uses the Notes and Tags features for a variety of collaborative tasks. They use Tags to categorize emails and redirect them to the appropriate department. For instance, if an incoming mail requires some input from the legal team, a relevant tag is added to it so that the relevant team can now look at the email and pitch in.
They use Notes to pose questions to colleagues so that any doubt can be cleared swiftly. This makes coordinating with teammates simple and quick.
---
We use Notes to point out interesting and tricky cases to our colleagues and sometimes even use it to set dates and deadlines
---
Reviewing Emails has become effortless
The teams at Scandit particularly love the Shared Drafts functionality as it allows them to easily share an email draft with a colleague for review and feedback. They no longer have to first create these emails on Google Docs and then share it with the concerned person, before going through the whole review process.
Hiver keeps the entire feedback loop inside Gmail and saves unnecessary back and forth communication.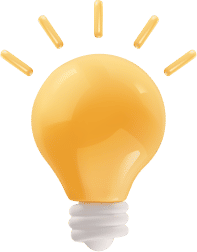 The Hiver advantage
Since moving to Hiver, the biggest difference has been an uptick in efficiency for the teams at Scandit. Owing to easier delegation of work and faster internal collaboration, they're able to direct queries to the right employees in the right teams, and also act on these queries faster than before.
Favourite features
Faster communication, faster response times
With Hiver, Scandit is now able to onboard employees faster, drive greater transparency, and distribute work effectively. Emails don't slip through the cracks anymore and their overall communication, internally and externally, is streamlined and contained to one single platform – Gmail.
If Hiver were a person, they would be someone who is organized, transparent, and very nimble indeed!

Location
Zürich, Switzerland
Industry
Software
Goals
Find a lightweight Gmail-based tool that provided complete visibility into incoming queries