Saved 1535 hours in a month
72%
improvement in average resolution time
26%
improvement in average first response time
Bergen Logistics is a global order fulfillment provider, focused on the fashion and lifestyle sector. They provide retail distribution, warehousing and pick and pack services for fashion, cosmetics, home goods, and supplements.
They also have a web-based warehouse management system that gives a real-time status of receiving goods, transporting them, and checking inventory levels.
They have facilities in North America, Canada, Europe, and Asia. Of these, the six North American facilities are equipped with garment-on-hanger (GOH) speed-rail systems, automated sorters, and auto conveyors–to process and deliver orders quickly and efficiently.
The Challenge
Being a third-party logistics company, they use an Enterprise Resource Planning (ERP) system to track and send orders.
Each account has a dedicated account manager, who tracks customer complaints and queries through a Google Group. Moreover, the managers are responsible for responding to customers within the defined service-level agreement (SLA) of 2 hours.
Also, when customers have special requests like rush orders OR 'live status' inquiries, they use emails as the primary channel to contact their account managers.
Johanny Rodriguez, associate director of account managers, says:
---
We try to respond to the customer as soon as possible. And, it's crucial for us that we tell the customer that 'Hey, your need or requirement is important to us, and we're going to work on it.' – to ensure that the customers don't feel like they're in the dark.
---
To manage such email communication at scale, Bergen Logistics was previously using Google Groups.
But with Google Groups, the teams quite often ran into some inherent pitfalls of the platform which made it difficult to manage customer accounts, as well as internal team processes.
Some of these pitfalls brought operational inefficiencies like:
Senior account managers were unable to proactively assist teammates with customer issues (because Google Groups lacks the feature to show visibility into all group emails)
Lack of data on how quickly the account managers resolved support tickets
Inability to assign a backup teammate in case the account manager responsible was unavailable to respond to customers
Inability to track SLA violations
The Solution
Bergen Logistics decided to try out Hiver to bring more clarity into the way their teams worked and accelerate the time-to-first-response – something which was challenging with Google Groups.
High visibility means faster service request resolution
Fast forward to now, one of the biggest advantages that Bergen Logistics gained is the visibility that Hiver's analytics brings to the leadership team.
Johanny says:
---
I think from a leadership perspective of managing a team, Hiver has some great benefits. It gives the managers high visibility into the team and how they're doing. It makes it extremely easy to see the response to emails, and the first time to respond.
---
This high-level overview also makes it easier for the leadership to find operational gaps in their processes.
Johanny adds:
---
You can go back and reference emails and see the data on why an issue took so long to get resolved. It provides leadership a birds-eye view on where we need to improve in terms of processes because we have access to those emails, and comments from clients.
---
A consistent and seamless experience for customers
Another problem that Bergen Logistics resolved is a delay in responses and issue resolution that occurred when customers reached out to their account managers, who happened to be on breaks or out-of-office.
Previously in such cases, a senior account manager handled the case personally OR reached out to inform the customer that a new account manager has been assigned to them and will be handling their inquiries.
Brad Hernandez, senior account manager at Bergen Logistics, says:
---
Earlier, we didn't have a solution to cover for a team member on leave. We had each other's passwords to respond to the customers. But if there was an urgent issue, the account manager wouldn't know until they got back. It's good that now there's a shared aspect to it. Today, even if the manager takes time off, we still have visibility and therefore the context of their customer communication because of Hiver's shared mailbox.
---
Fewer escalations = happier customers
Hiver is also helping Bergen Logistics reduce the number of escalation cases; wherein a customer wishes to speak to a senior manager since their original query was not responded to on time or to their satisfaction.
Now the teams don't just have absolute visibility on how many emails are being answered vs. those that are pending (to avoid misses),but the leadership team can also use Hiver's analytics data to promote an environment of higher accountability and ownership.
Johanny says:
---
With Hiver, we can manage our accounts better to make sure that the customers are getting our responses–it has actually reduced some of our [inbound] escalations.
---
Eliminating repetitive tasks
Bergen is also helping their employees reduce repetitive tasks of manual email delegation by using automation.
---
Each account manager is responsible for 8-10 accounts and we've set up their names as the main contact for each shared mailbox. So suppose whenever someone reaches out from acme.com, all emails from that domain are automatically routed to the relevant account manager.
---
Improved collaboration enhances customer experience
Bergen Logistics also actively use Hiver's Notes, which helps them communicate easily, without cluttering their inboxes.
Brad mentions:
---
I enjoy the Notes and I encourage everybody to use them. If I'm busy to respond to an email, I can just add a note to it and assign it to a team member to take a look. It allows me to send information freely, without adding to the bulk of the chats or emails.
---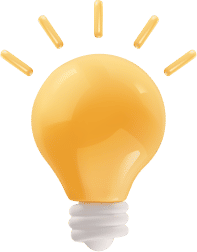 The Hiver advantage
With more visibility into the support team's workflow, Bergen Logistics skyrocketed the time to first response.
Favourite features
Providing efficient and prompt support to customers
A final tactical improvement that the Bergen Logistics team benefits from is the ability to get notified if more than one teammate is responding to an email, using Hiver's collision alerts.
Additionally, the managers can also get a real-time view of the email drafts as teammates are creating them. Such visibility helps in making sure that junior members don't accidentally share any confidential information.
Johanny's final thoughts were:
---
I like that the account managers can view the drafts the teams are planning to send to the customer. Several times, there might be some sensitive information [in the emails], where the account manager would kind of want to be more delicate. You also get a real-time alert if a teammate has already replied," Brad said, adding, "If you're typing out an email, it'll tell you who's working on it, the status, and even the amount of time they're spending on that email.
---
With Hiver, Bergen Logistics has amplified internal collaboration and ease of work in providing efficient and prompt support to its customers.
Hiver gives us high visibility into the team and how they're doing. It's extremely easy to oversee support interactions, and that has helped us improve the average time-to-respond.

Location
New Jersey, United States
Industry
Logistics
Goals
Efficiently manage customer queries and internal team communication