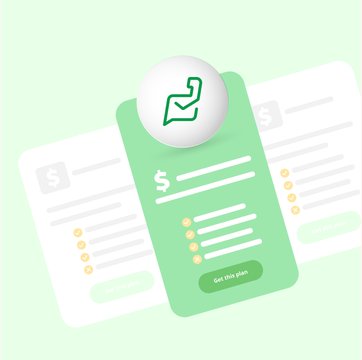 Table of contents
Get the Most Value for Your Money with Hiver
Zoho Desk Pricing: Does it offer value for your money?
Jul 14, 2023
|
4 min read
|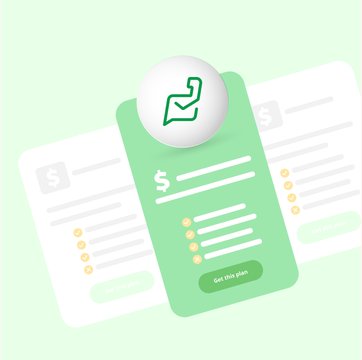 Table of contents
When it comes to buying software, wise decision-makers won't just randomly head for the cheapest solution offered. They're looking to extract the maximum value offered on every dollar spent on the product. You also can't ignore the costs associated with such an investment.
So, if you're currently checking out Zoho desk pricing plans to see if it's worth your money – and, more importantly, time – this detailed review can help you make the right decision.
Table of Contents
What is Zoho Desk?
Zoho Desk is a cloud-based help desk platform that simplifies customer service management for businesses of all sizes. It offers features like ticket management, contact management, and analytics.
You can use Zoho to define workflows and automate repetitive tasks, such as ticket assignment, escalation, and notification triggers. Its reporting and analytics features can help you track support team performance, measure customer satisfaction, and identify areas for improvement.
It allows you to offer multi-channel support via email, phone, chat, and social media. Zoho Desk also provides a self-service portal so that customers can find answers to questions themselves.
Zoho Desk seamlessly integrates with Zoho CRM, allowing businesses to streamline customer support and sales processes for a unified customer experience.
Zoho subscription pricing plans :
Zoho pricing plans are typically tiered, with different levels of features and functionality available at each level.
Free (for up to 3 agents)
Express plan at $7 per user per month (for up to 5 agents)
Standard plan at $14 per user per month
Professional plan at $23 per user per month
Enterprise plan at $40 per user per month
What is Hiver?
Hiver is a Gmail-based helpdesk solution designed for teams working in customer support, finance, HR, and IT. It intuitively fits inside the Gmail interface, and this allows users to get started without extensive training.
Hiver lets you offer multi-channel support via email, live chat, knowledge base, and voice. It optimizes your customer support operations with nifty features like email management, collaboration, reporting and analytics, and automation. Hiver also provides 24/7 customer service for users of all plans.
Additionally, Hiver seamlessly integrates with popular apps like Aircall, Asana, Jira, Okta, Salesforce, Slack, and Zapier. This integration allows users to perform various tasks directly from their Gmail inbox, eliminating the need to switch between tabs or applications.
Hiver offers three different pricing options. (No credit card required)
1. Lite Plan
Priced at $15 per user per month, billed annually.
The Lite Plan includes:
2 Shared Email Inboxes
Unlimited Tags
Unlimited Email Templates
Live chat, Knowledge base, Whatsapp
24×7 Chat and Email support
Collision Alerts
Free Onboarding assistance
2. Pro Plan
Priced at $39 per user per month, billed annually.
The Pro Plan includes:
All Lite Plan features
Unlimited shared inboxes
Unlimited automations
Voice Channel
SLA violations and business hours
CSAT and Analytics
Integrations with Asana, Jira, Salesforce, Slack, Zapier, Quickbooks
Harvey – The AI Support Bot
3. Elite Plan
Priced at $59 per user per month, billed annually.
The Elite Plan includes:
All Pro Plan features
Unlimited shared inboxes
Round-robin assignment
Skill-based auto-assignment
Call-back support
Custom Reports
Dedicated Success Manager
Additional integration: Okta
Is Zoho's pricing plan better than Hiver's?
Zoho Desk restricts the live chat support channel to its Enterprise plan, while Hiver allows you to offer live chat support on its Lite plan, priced at $15. As a result, choosing Zoho Desk for live chat support would cost you 1.6 times more than Hiver.
Hiver offers 24×7 live chat support across all pricing plans. Zoho users, on the other hand, have to pay 35% extra to access a chat support team that's only available 24×5.
Zoho Desk's collision alert feature is exclusive to its Professional and Enterprise plans, priced at $23 and $40 per agent, respectively. In contrast, Hiver offers this feature on its Lite plan, priced at $15 per agent. This means you'd be paying 53% more with Zoho desk for collision detection compared to Hiver.
You can cross-collaborate with other departments on Hiver. You can invite them to participate in customer query resolutions by just mentioning their mail ID in Hiver's Notes section. This particular feature costs you 35% extra on Zoho.
The SLA management feature is priced higher on Zoho Desk. It is limited to its Enterprise plan, whereas Hiver allows you to detect SLA violations and set business hours starting from its Pro plan.
You get access to unlimited tags and email templates on all of Hiver's plans, while you can access unlimited inboxes in Hiver's Pro and Elite plans. All these features are limited and restricted on Zoho's pricing plans.
Zoho costs that you should consider
When evaluating the Zoho subscription pricing, you should also take into account your potential:
Opportunity costs: Is there a better solution that offers more value for money?
Time costs: How many man-hours will it cost you before your team adjusts to the solution?
Add-on costs: How much more do you have to pay for accessing extra features you didn't know you needed at the time of buying the platform?
Replacement cost: How much money will you lose if you want to switch systems?
See how Zoho fares against Freshdesk and Zendesk
Hiver, with its transparent pricing, is robust, reliable, stable, and simple. By providing comprehensive features at more affordable price points, Hiver delivers greater value and flexibility for businesses seeking a cost-effective customer support solution.
Apart from these functionalities, Hiver outperforms Zoho in terms of its friendly UI, ease of setup, and incredibly proactive customer support on standby 24×7.
Existing users from Zoho, on the other hand, have mentioned facing a steep learning curve when using the platform, and to that effect, its UI needs improvement. They've also asked for a wider range of integrations.
In conclusion, Hiver offers a greater bang for your buck both in terms of features, simplicity, and ease of use.