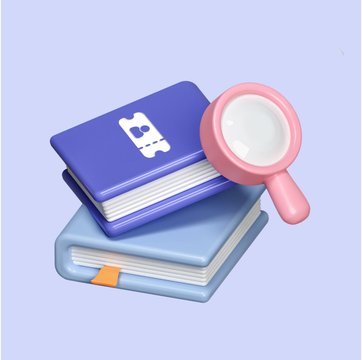 Table of contents
Turn Gmail into a collaborative hub
Ticketing Software – Everything You Need to Know (features, benefits, and top alternatives)
Aug 22, 2023
|
8 min read
|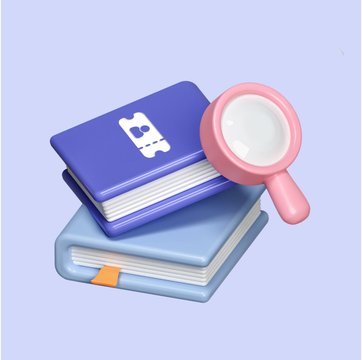 Table of contents
In the fast-paced digital era, a ticketing system serves as a crucial tool for businesses aiming to provide seamless customer service. It's more than just a platform for handling customer inquiries—it's a comprehensive solution that organizes, prioritizes, and tracks customer issues for effective resolution.

In this article, we take a look at what is a ticketing system, exploring its key features, the benefits it brings to your business, and the top alternatives available in the market.
What is Ticketing Software?
Ticketing software is a platform that helps organize customer support queries and requests. It enables support agents to provide a speedy resolution with features like automation, integrations with other applications, and multi-channel support.
A ticketing system keeps all the communication related to an issue or query in one place – from initial request to final resolution – for easy access. It also helps agents keep track of time spent on each ticket so that customers don't have to wait too long for a response.
Benefits of Ticketing Software
Ticketing software comes with a plethora of benefits for your support team so that you can deliver customer service that stands out. Here are some advantages of using one:
Enhanced Efficiency: With ticketing software, support agents can manage tickets effectively and avoid duplication of efforts. The software provides a central hub for managing all your support channels, which helps resolve queries more quickly.

Improved Customer Satisfaction: The ticketing system ensures that no customer query falls through the cracks — since it helps you stay on top of all your queries under the same roof. This, in turn, makes resolution quicker, improving customer satisfaction.

Tracking and Reporting: Ticketing software provides valuable insights into customer interactions, allowing managers to track agent performance and identify areas of improvement.

Scalability: Ticketing software allows support teams to grow and handle an increasing number of tickets effortlessly. It is adaptable to changes in customer support needs.

Collaboration and Teamwork: Ticketing software promotes collaboration by allowing multiple agents to work on a single ticket or issue. This enables teams to leverage the power of collective intelligence.

Cost Efficiency: By automating certain aspects of customer support, ticketing software helps organizations save valuable resources and reduce operational costs.
Top Features in Ticketing Software
Ticketing software is not just about turning customer queries into tickets to organize them better — it is much more than that. Ticketing software comes with a range of features to help your support team improve their efficiency, collaborate with ease and monitor the numbers that matter.

Here are some of the top features of ticketing software:
Automation: Automation is a key feature of ticketing software. It can automate routine tasks, such as assigning tickets based on specific criteria, sending out automated responses, and updating ticket statuses.

Streamlined Communication: A good ticketing software system centralizes communications, reducing the risk of missed messages or duplicated efforts. It can track and store all interactions in one place, making it easier to provide consistent and prompt customer service.

Prioritization Capabilities: Ticketing software helps in prioritizing tickets based on urgency, which ensures that critical issues are addressed first.

Reporting and Analytics: This feature gives an overview of the customer service team's performance and customer satisfaction levels. It helps identify trends, bottlenecks, and areas for improvement.

Integration: A top-notch ticketing system integrates seamlessly with other software systems (like CRM, social media platforms, email, etc.) This allows for a unified view of customer interactions, leading to better customer service.

Knowledge Base: Ticketing software should aslo include a knowledge base feature, enabling customers to find solutions to common issues on their own, reducing the load on your customer service team.

Multi-channel Support: The software can manage tickets coming in from various channels – email, phone, social media, live chat, etc. This ensures no customer query slips through the cracks.
Top Ticketing Software in 2023
Looking for a ticketing software to enhance your customer service? Here are the top ticketing software to consider:
1. Hiver
At the top of the list, Hiver stands out for its powerful features and intuitive UI. It works on top of Gmail, allowing your team to manage support tickets directly from their inbox. In addition to this, you can manage all your support channels, like live chat, knowledge base, email, voice channels and WhatsApp.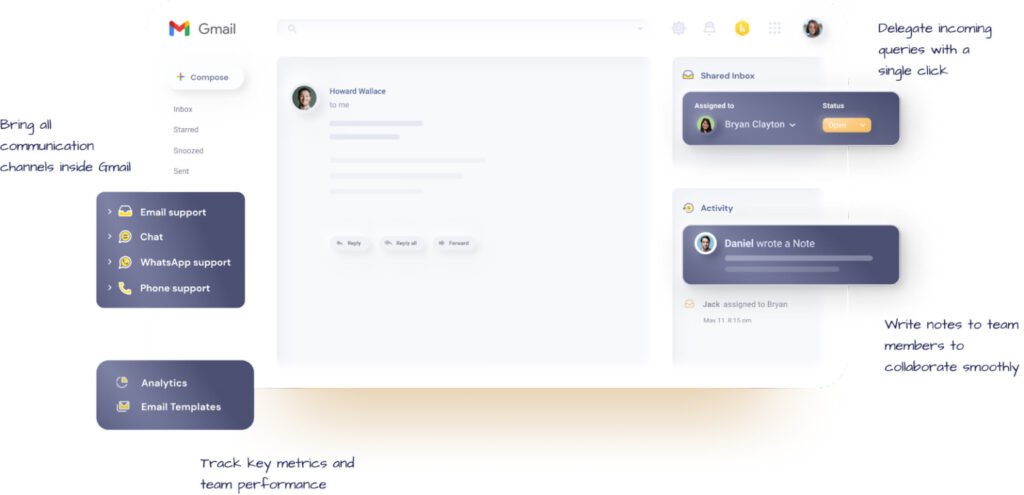 Its user-friendly interface and seamless integration with your Gmail account means that your support team can hit the ground running immediately. And even if you run into any difficulties, Hiver has you covered with 24×7 support across all its plans.

Hiver isn't just about organizing and tracking tickets; it's also a tool for enhanced team collaboration. It comes with features like Notes and @mentions for internal communication about a ticket without having to send more emails.

You get all your essential features like reporting, automation, and multi-channel support — ensuring your team has all the tools to enhance your customer service without having to train extensively on a completely new platform.

Hiver Pricing Plans:

Hiver offers three pricing options:
Lite: $15 per user per month
Pro: $39 per user per month (unlimited mailboxes)
Elite: $59 per user per month (unlimited mailboxes)
Free Trial: 7 days. No credit card required.
Take an Interactive Tour of Hiver
2. Zendesk
Zendesk is a popular customer support tool that offers a variety of features, including ticket management, live chat, knowledge base, reporting, and analytics capabilities.

Zendesk allows you to create a self-service portal for your customers where they can find answers to frequently asked questions, reducing the number of tickets your team needs to handle.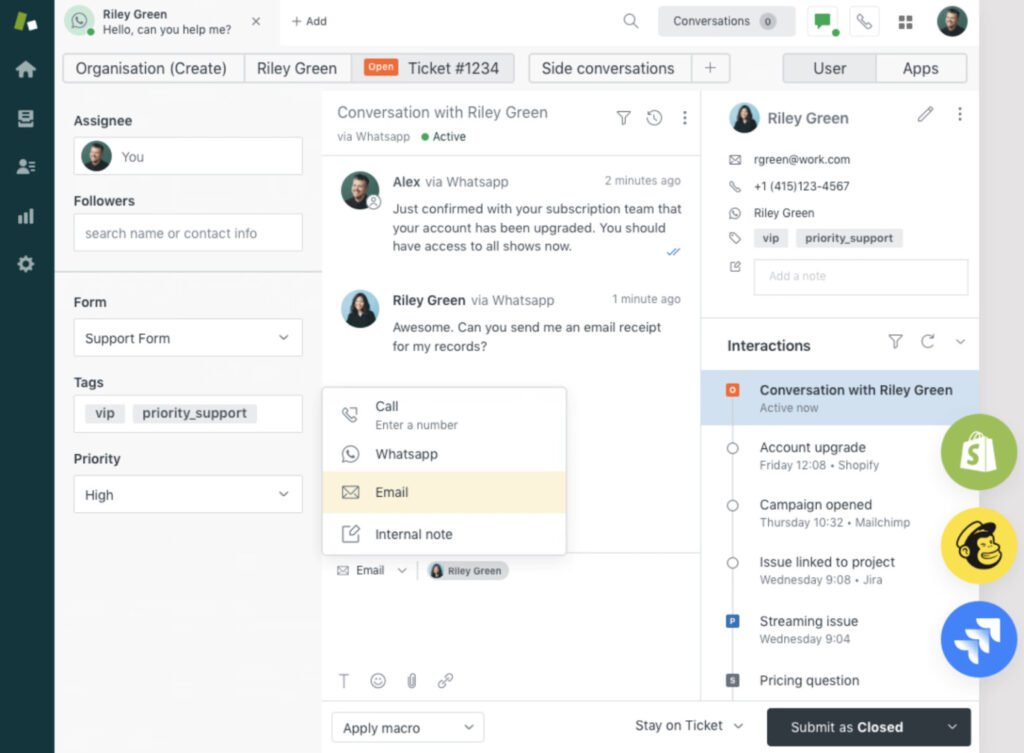 Despite its benefits, Zendesk may not be the best fit for smaller teams due to its relatively high cost. In addition, its interface can be complex for new users to navigate.

If you want assistance from Zendesk's support team for the same, you need to pay anywhere between $1500 to $2800 for personalized training. These drawbacks could offset some of its advantages.

Zendesk Pricing Plans

Zendesk has three tiers of pricing for small to large-sized businesses:
Suite Team: $49 per user per month
Suite Growth: $79 per user per month
Suite Professional: $99 per user per month
For enterprise companies, Zendesk has two tiers of pricing:
Suite Enterprise: $150 per agent per month
Additional and more powerful enterprise plans start at $215 per agent per month
(Additional charges, ranging from $1500-$2800 for platform training)
3. Freshdesk
Freshdesk is another option to consider that offers omnichannel support, automation, and integrations to help you tackle customer queries faster.

Its collision detection feature helps avoid multiple agents responding to the same query. At the same time, ticket trend reports provide valuable insights into recurring issues and the overall efficiency of your support team. For teams working on a tight budget, Freshdesk also offers a forever-free plan.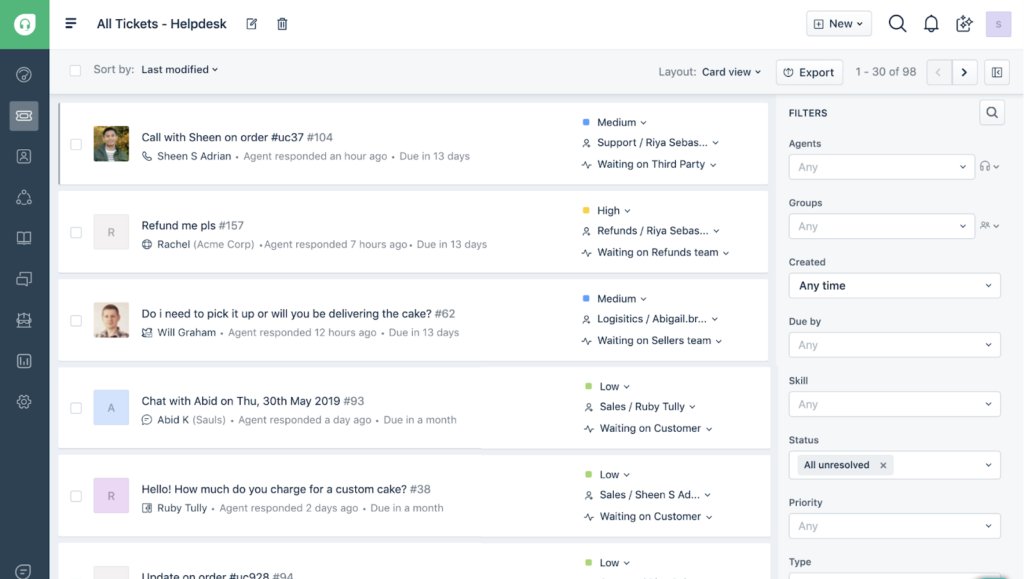 However, some users find Freshdesk's interface less intuitive than its competitors. It has also been reported to run into technical problems when it comes to integrating with Google Workspace products. Additionally, while its automation features are powerful, they can be complex to set up and manage.

These drawbacks, alongside user reviews pointing to slow customer service, might make other options more appealing depending on your team's needs and capabilities.

Freshdesk Pricing Plans
Freshdesk's Support System offers four options:
Free: Starter plan for unlimited users but with limited features
Growth: $15 per user per month
Pro: $49 per user per month
Enterprise: $69 per user per month
Freshdesk's Omnichannel System offers three options:
Omnichannel Growth: $29 per user per month billed annually
Omnichannel – Pro: $59 per user per month billed annually
Omnichannel – Enterprise: $99 per user per month billed annually
4. Zoho Desk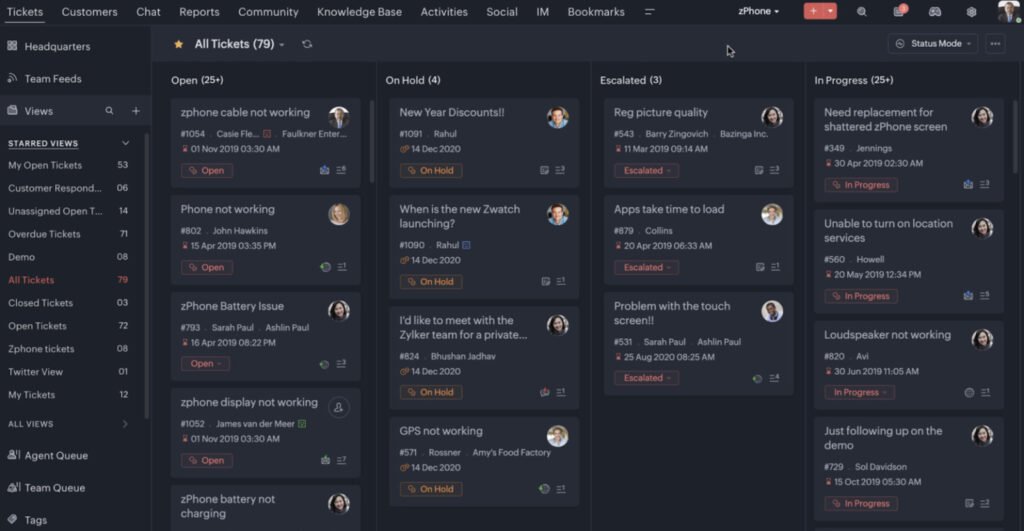 Another alternative to consider is Zoho Desk. Zoho Desk offers omnichannel support – streamlining all your support channels like phone, email, live chat, social media, and SMS. It also provides agent productivity tools, such as automation and performance metrics, to help your team work more efficiently.

You can also avail its freemium plan with basic features if you are looking to get started with ticketing software on a tight budget.

However, Zoho Desk's user interface is not user-friendly. The learning curve is steep, and takes extensive training to get used to the platform. Furthermore, despite a variety of integrations, some users have reported difficulty with integrations which often runs into technical errors.
Zoho Desk Pricing Plans

Zoho Desk offers five tiers of pricing:
Free Plan
Express: $7 per user per month
Standard: $14 per user per month
Professional: $23 per user per month
Enterprise: $40 per user per month
5. Help Scout
Help Scout is another ticketing software alternative to check out—that has a more user-friendly interface than most alternatives.

It allows for streamlined communication, making it easier for your team to manage customer queries. Their knowledge base feature also helps your customers find answers quickly and reduces the number of support tickets.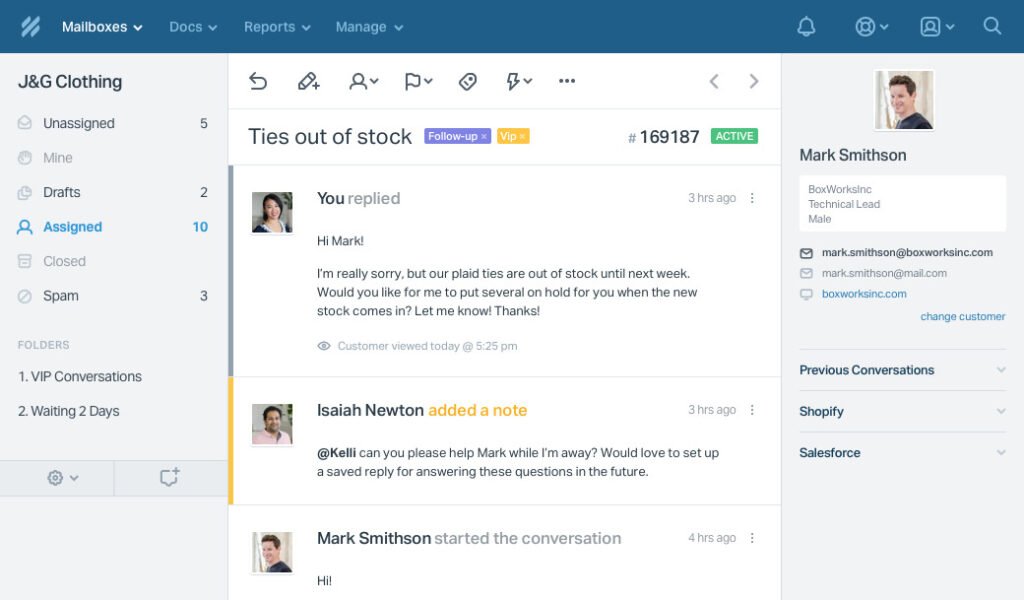 A drawback with Help Scout is that agents can respond to tickets only from the main group email, like [email protected], and not from their personal work email. Internal and external conversations can also overlap on the platform – meaning that a message meant for a teammate might mistakenly get sent to a customer.

Setting up a knowledge base on Help Scout is time-consuming as it requires knowledge of HTML coding or AI script generation for full customization. This might prove to be a hurdle for some users seeking to streamline their workflows.
Help Scout Pricing Plans
Help Scout offers three different pricing plans to users:
Standard: $20 per user per month
Plus: $40 per user per month
Pro: $65 per user per month
6. Intercom
Intercom provides a customer messaging platform for sales, marketing, and support. It's known for its chat function and targeted messages.

Intercom's chat function facilitates real-time customer interaction, enhancing satisfaction and retention rates. Meanwhile, the targeted messages function allows businesses to personalize their marketing efforts, increasing engagement and conversion rates.
On the downside, Intercom's pricing model can be confusing and expensive for smaller businesses. There's also a learning curve in dealing with its advanced features, and some users have reported that the software can be sluggish. These factors might pose challenges for businesses with budget constraints or limited technical expertise.

Intercom Pricing Plans
Intercom offers four different tiers of pricing:
Start: $39 per user per month
Grow: $99 per month (includes 5 users)
Accelerate: from $499 per month (includes 10 users)
Scale: from $999 per month (includes 10 users)
7. Kayako
Kayako is a customer service platform with an integrated help desk and live chat. It offers a unified customer service experience across channels.

Kayako's unified customer service experience means that all customer interactions, be it through email, live chat, or social media, are gathered in one place. This feature facilitates seamless communication and ensures that no customer query goes unnoticed.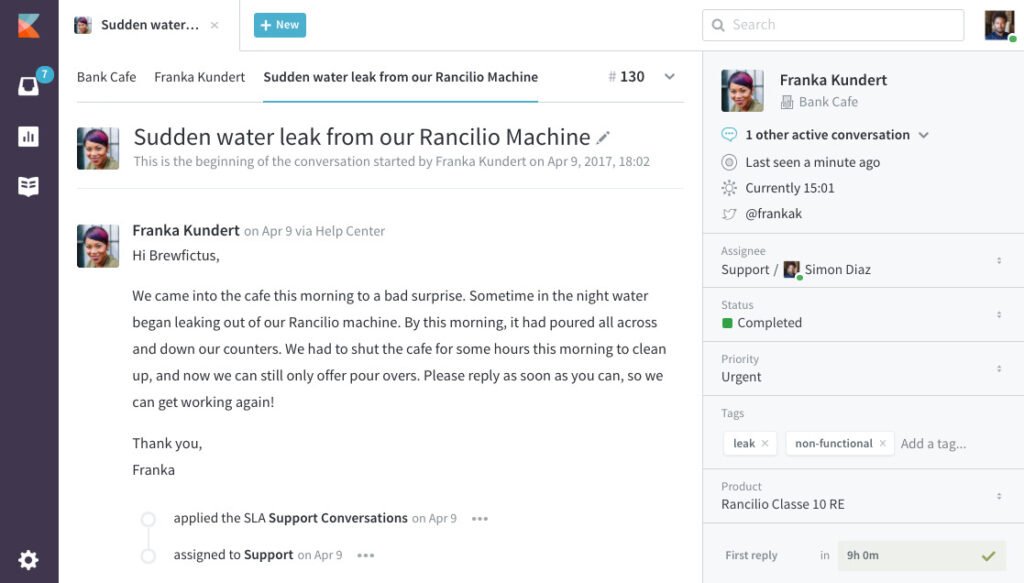 However, some users have reported that Kayako's setup is time-consuming and complex. Its customization options can also be overwhelming for some, and it has been critiqued for not having a more intuitive user interface. Despite having a range of integrations, there are compatibility issues with some third-party applications. The customer service offered by Kayako is also reported to be delayed and sub-par.

Kayako Pricing Plans

Kayako offers two pricing models: Kayako Cloud and Classic On-Prem. The pricing details of these models are unavailable on their website and can only be accessed by requesting a demo.
Conclusion
Navigating the world of ticketing software might seem like a task, with numerous options available. One must pay attention to certain crucial features to ensure they are getting the best value for their investment:
Ease of Use: The UI should be intuitive and user-friendly, reducing the learning curve for your team.
Collaboration Features: Good ticketing software facilitates seamless collaboration among team members, enhancing the efficiency of resolving customer issues.
Robust Analytics and Reporting: It should provide insightful data to help you refine your customer service strategy.
Integration Capabilities: It should be able to seamlessly integrate with other tools your business uses.
Affordable Pricing: Cost-effectiveness is crucial to consider, especially for small to mid-sized businesses.
24×7 Customer Support: The software should offer round-the-clock support to address any issues or queries promptly.
If you are looking for a holistic ticketing software that checks all these boxes, try Hiver free for 7 days — and explore all the features you need to manage your tickets and improve your customer experience.