88 hours
through Assignments
5 hours
through Email Notes
141 hours
through Email Status
Direct Expedite is a Ground Expedite Broker that offers hotshot transportation across the US, using specific vehicles such as sprinters and straight trucks.
Their dedicated shipment coordinators operate around the clock and specialize in ensuring that time-sensitive deliveries are done with utmost attention to deadlines. They believe that for a shipment to be truly expedited, the processes involved must be expedited. Direct Expedite leverages their years of experience, innovation, and technology to achieve this.
The Challenge
The majority of queries from stakeholders (customers, vendors, carriers, and freight operators, amongst others) are manned through email at Direct Expedite. This makes email an indispensable communication channel for their teams.
Dayna Harap, vice president of sales, says:
---
Emails are literally our lifelines.
---
The problem, however, was that the teams didn't have visibility into these critical email queries. They didn't know whether an important query about a transportation delay or a prospect asking for a quote was being worked on. There was very little accountability.
All of this led to queries getting missed, which escalated into missed opportunities.
---
We lost revenue because we faced a 30-45 minute lag in receiving and responding to crucial emails which resulted in constantly missing out on opportunities.
---
For Direct Expedite, time is crucial.
Being in a highly time-sensitive business means that everything hinges on communications going out in a precise and timely manner. They need to be able to respond to their customers and carriers as quickly as possible to avoid missing out on what could be a potential deal. Email delays or missed emails can set off a chain of events that result in poor customer service, lost shipments, and missed opportunities.
The Solution
Direct Expedite had recently migrated from Outlook to Gmail and soon after, Dayna was on the lookout for a solution that could enable the sales and support teams to seamlessly manage incoming email requests. More importantly, something that could easily integrate with Gmail.

And that's when they found Hiver.
What Dayna really liked about Hiver is that while it was a full-fledged customer support solution, it worked within Gmail's native UI. This meant that her teams could get started with Hiver right away, without having to worry about spending any additional time on training.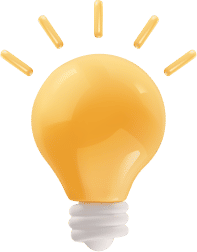 The Hiver advantage
Hiver has helped Direct Expedite take out the ambiguity in communicating with stakeholders. Team members can now streamline incoming requests, respond promptly to every opportunity, and provide proactive support at all times.
Favourite features
No more missed queries
With Hiver, Dayna's team at Direct Expedite has found a way to streamline any and all queries they receive.
It could be an email from a customer, asking for the status of a package. Or an email from a vendor regarding a payment. Or a query from a prospect asking about pricing. Hiver helps Direct Expedite assign every incoming query to a relevant team member in a few clicks. This means every query now gets an owner, and there's no confusion as to who is working on what.
Direct Expedite has also created different group inboxes for different functions such as billing, operations, compliance, and sales using Hiver. This ensures that all the internal teams only receive queries that are relevant to their specific functions.
Faster internal collaboration = Faster support to stakeholders
Direct Expedite makes use of Hiver's Notes feature extensively. Dayna and her team absolutely love the ease with which they can collaborate with each other wherever internal inputs are required. All they have to do is simply tag a colleague using the @mention to loop them into a conversation. No more CCs/Forwards and endless email exchanges between team members.
Since the 'Notes' section is situated right adjacent to an email thread, it becomes easy to provide context on any stakeholder email when collaborating with team members. Important Notes can also be pinned, which helps the team find critical information without hassle.
---
I love using Hiver's Email Notes because it allows us to tag our team members when we need them to look into something or provide inputs.
---
Dayna never loses track of her team's workload
Earlier, Dayna did not have complete visibility into what her team was working on. This meant that certain queries were either getting missed or not actioned on time.
That has changed with Hiver. It allows Dayna to have a real-time overview of her team's workload. She is able to understand the conversations being handled by each team member and use this information to optimize their workload better.
---
Hiver has been life-changing. It elevates our productivity and enables us to see everything in detail.
---
Always available to help
Apart from all the power functionalities that Hiver offers, Dayna and her team are highly appreciative of the company's 24*7 support. Whenever they have a query or run into an issue, Hiver's round-the-clock support team gets it fixed as quickly as possible, reducing any downtime Direct Expedite might face.
---
Hiver's support team is available round-the-clock, and honestly, that's incredible. We're always able to find somebody to help us when we need it.
---
In a nutshell
Dayna loves how the overall responsiveness and efficiency of the teams at Direct Expedite have improved. By leveraging Hiver's powerful functionalities, they have been able to seamlessly manage large volumes of queries and provide world-class support.
And it goes without saying that at Hiver, we're always super happy to hear firsthand from our customers how we've been able to help them.
Hiver has been a breath of refreshing air for us. It has changed our way of working, made our teams so much more efficient, and helped us provide timely support to all stakeholders.

Location
The United States
Industry
Logistics
Goals
Streamline incoming queries and provide world-class support