41 hours
through Assignments
42 hours
through Email Tags
72 hours
through Email Status
Boise State University (BSU) in Boise, Idaho, is the state's largest publicly funded university with over 25,000 students pursuing 200 areas of study. The university is Carnegie-classified for doctoral research and provides its students the opportunity to work with faculty members on critical research, even as undergraduates.
We used to receive complaints from sponsors, faculty members, administrators, and others, asking why employees (who were on leave) don't respond to emails. Ever since we started using Hiver, I rarely get any complaints.

The university's Office of Sponsored Programs (OSP) supports academic and non-academic units throughout the sponsored project life cycle. These include faculty proposal submissions to public and private funding organizations, negotiating incoming and outgoing agreements, managing numerous post-award accounting and administrative matters, and implementing and maintaining scalable information technology solutions that further the university's research endeavors. OSP is organized into five functional areas aligned with this mission – namely Pre-Award, Contracting, Post-Award, Cost Accounting, and Systems.
The university's research portfolio is rapidly growing, which requires investment in human and other resources (e.g., large ERP systems) to manage them effectively. These have led to significant opportunities alongside some challenges.
The Challenge
Some of the issues the university faced were managing an increased workload, ensuring backup support for various roles, and transitioning work for staff time-offs and turnover. Amidst them, the university needed efficient solutions to support the continuity of operations.
This was particularly true for the OSP, as missing deadlines could lead to unacceptable consequences like making the university ineligible to receive awards and/or having unreimbursed research expenditures.
Before implementing Hiver, OSP was transitioning away from individual email accounts and towards delegated Gmail group email accounts. These delegated group email accounts simplified communications for their customers on campus and ensured that time-sensitive emails to individuals didn't go unanswered when they were out of the office.
However, delegated accounts could only be accessed by ten staff members and lacked important assigning and internal communications features that OSP needed. That led to problems like:
Scalability concerns;
Delayed responses;
Confusion about who was working on a task, as well as the status of the task;
Difficulty backing up team members when they were unavailable;
Limited visibility into each other's tasks in a team; and
Cluttered individual mailboxes with multiple forwards and CCs.
The final impetus for change was when multiple colleagues went on long-term medical leave within a short span of time. Their work was difficult to reassign, as no one had visibility into the status of their emails. As response time for emails was a crucial factor, the number of complaints about missing deadlines increased.
Matt Smith, the Deputy Director, OSP / Senior Director, Operations, DRED, says:
---
One employee, who had a full-time regular job but also backed up others, felt like she could never take off more time than an afternoon or a day or two at most. This was unacceptable to me. We decided to change the process because people need time away from work to have a good quality of life,
---
Matt began searching for a shared mailbox solution that would solve these problems.
The Solution
What Matt wanted was a simple solution that worked within Gmail, made assigning emails easy, and kept the entire team informed about ongoing work.
Matt says:
---
We wanted a solution that would ensure that all the incoming emails were assigned to the right person in the right team. We looked at many solutions but none of them were functional or robust enough.
---
It was then that he found Hiver organically, through a popular search website.
No more email misses
Matt explains that before Hiver, the team had difficulty ensuring they met OSP's two business-day SLA, and too often would miss deadlines.
---
We used to receive complaints from sponsors, faculty members, administrators, and others, asking why employees (who were on leave) hadn't responded to emails in a timely fashion. Since we started using Hiver, I rarely receive complaints. I believe the combination of visibility and accountability provided by Hiver has directly contributed to this improved service level.
---
Managing infrequent and complicated matters
One of the problems with the earlier email solution was that it was difficult to share information about infrequent and complicated matters among team members. This led to employees developing their own ad hoc solutions instead of following predetermined best practices.
Matt says:
---
.I want to disseminate knowledge to our staff, and we now use Hiver's Tags and Notes to do so. For instance, we have a Tag entitled 'Important – Generally Applicable.' If we see an issue that is likely to occur again, we add this Tag to it and inform team members using Notes. Later, when we see a similar issue, we check this Tag and quickly find the solution.
---
Assigning work gets easier
Earlier, when the faculty members and administrators worked on projects, they'd often forget who their OSP points of contact were. This was particularly true because the university's research growth has required OSP to shift assignments among staff members to accommodate increased workloads. Consequently, campus customers would email and CC multiple OSP contacts. Now, campus customers can send one email to a Hiver shared mailbox that is assigned to the current OSP point-of-contact.
---
I love Hiver's 'Views' capability from a manager's perspective because we can see all the group's tasks and drill down to an individual's tasks as necessary.
---
Moreover, when an employee goes on leave, OSP managers can simply reassign work to a backup team through the shared mailbox. This keeps operations running with zero downtime.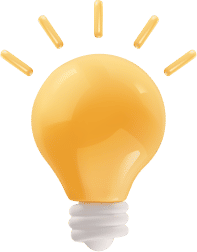 The Hiver advantage
The team makes sure all incoming emails are assigned to the right person. They have stopped missing deadlines.
Favourite features
Ending Note
One feature that really stood out for Matt was 'Notes.'
---
We use 'Notes' all day long to keep each other informed. When someone tags me on an email, I can see and quickly address it without cluttering my inbox.
---
With Hiver, OSP got a decluttered mailbox that made communications a lot easier. It ensured their work was properly assigned and managed to avoid missed deadlines.
What Hiver brought about for OSP was efficient email management that translated into productivity.
Location
Boise, Idaho
Industry
Education
Goals
Efficiently manage emails and improve internal collaboration