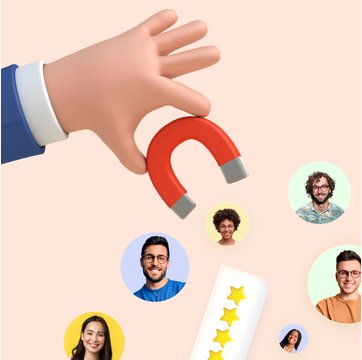 Table of contents
8000+ teams use Hiver to delight their customers!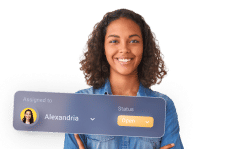 How to Predict Customer Churn?
Apr 04, 2023
|
6 min read
|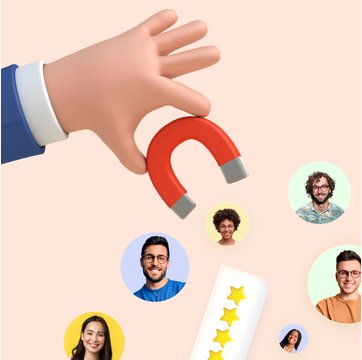 Table of contents
Customer churn rates have a direct effect on your business. Everything from hiring to expense planning and cash projections can be influenced by how many customers a brand expects to retain or lose in a particular timeframe.
But predicting churn is tough, especially if you don't have a clear understanding of your customer base or aren't aware of helpful software at your disposal.
If you're willing to commit time to connect with customers and learn about new tools, though, churn prediction can become your team's superpower.
And once you're able to predict customer churn, you can take steps to prevent it, ultimately boosting your customer lifetime value and retention rates.
Table of Contents
1. Track Your CSAT and NPS Index
According to Hiver's research report, 60% of consumers would switch to an alternate brand after 2 or 3 bad experiences. By keeping a close eye on your customer satisfaction (CSAT) score and net promoter score (NPS),you can tell how customers feel about your service, including when they're frustrated or dissatisfied.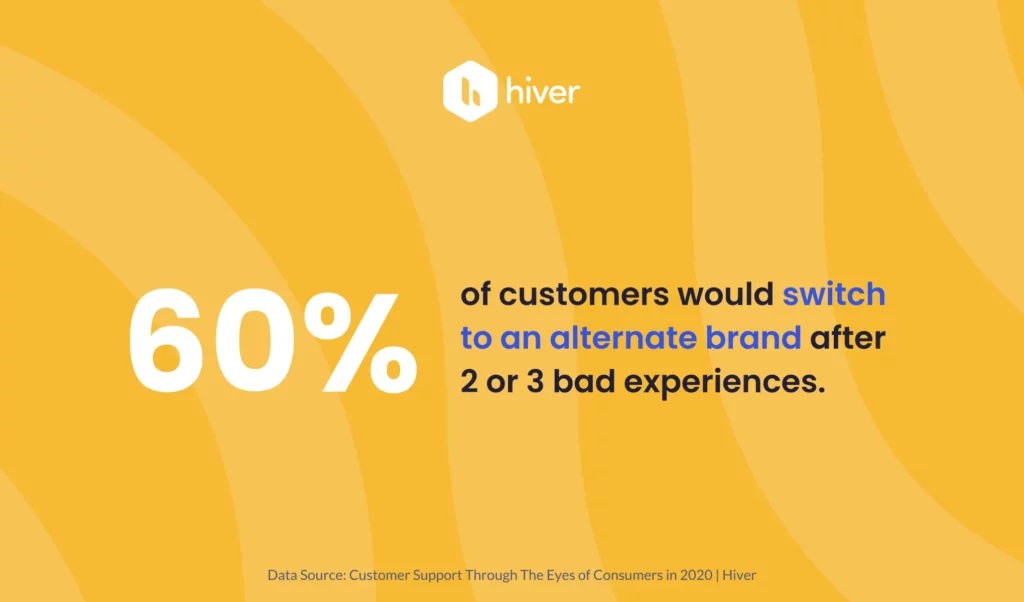 Once you get and analyze these datasets, it's easy to identify the number of customers with a high risk of churn. Customers who rate you on a CSAT or NPS of 6 or less are more likely to churn than those who give a score of 7 or above.
Probe into the experience of customers who rate you low to identify and fix any issues they have. You may find that they don't understand your product or consistently experience long waiting times when contacting customer support. In that case, you can share self-service resources — like FAQs, videos, or blog posts — that explain your offering and let them get help faster.
Don't neglect customers that rate you well either. Maintain their loyalty by doubling down on areas of your service they appreciate — from great self-service options to fast response and resolution times.
A customer experience management tool like Qualtrics will help you track your NPS across various client communication channels. And with Hiver, you can also measure your CSAT regularly. Our app lets you insert quick CSAT surveys at the end of your support emails or live chat interactions, allowing customers to rate your service.
2. Collect Open-ended Customer Feedback
Beyond metrics like CSAT and NPS, open-ended client reviews let customers express themselves in their own words and with precise emotions. With this data, your team can dig deeper into customer sentiment, flag potential issues early, and mark clients that are at risk of churning.
Feedback forms work well for asking clients how you can improve.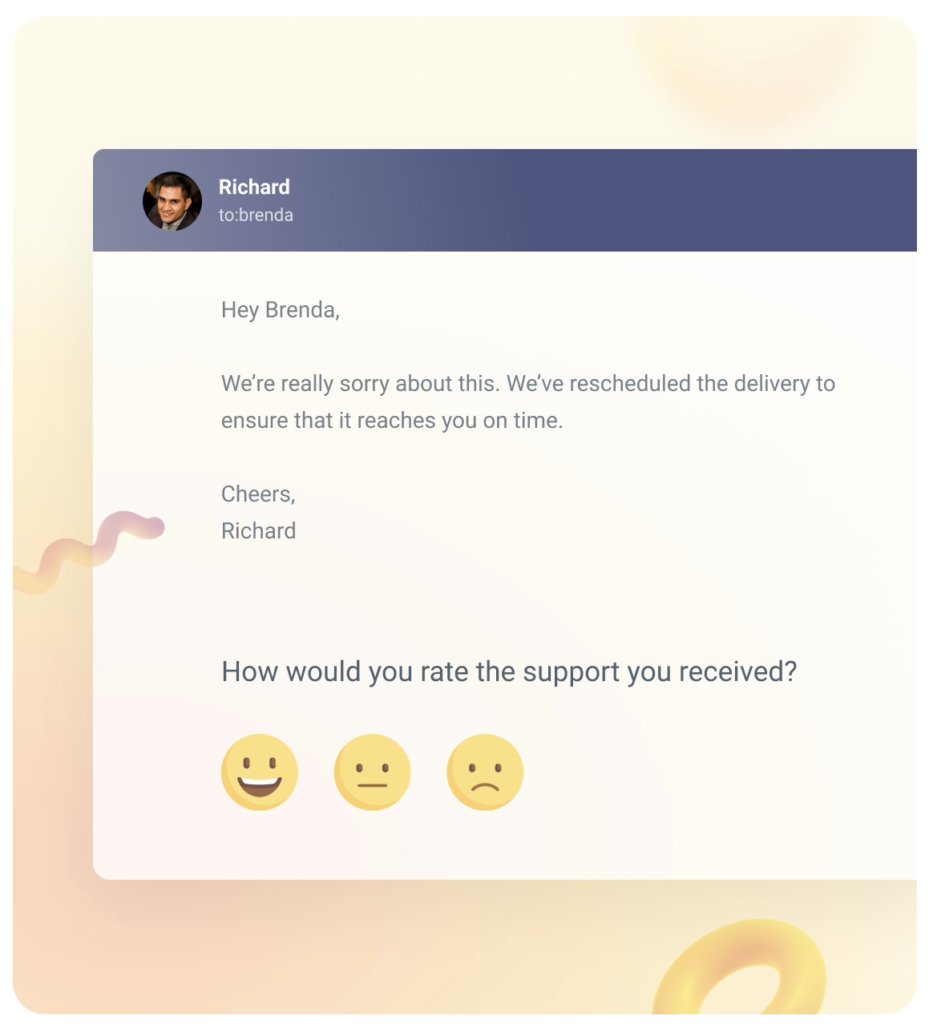 Google Play Store, Apple App Store, G2, and social media are also good external data sources because you can find organic product or service reviews from — sometimes brutally honest — customers. You can even get indirect feedback by paying attention to customers' tone and language across channels like email or live chat.
Organize all of the open-ended feedback you collect into a document or feedback collation tool like Savio for a holistic picture. Consistent positive feedback is a good sign, but lots of negative feedback is a key indicator of likely churn.
3. Use a Customer Churn Prediction Tool
By collecting feedback and studying customer behavior, you can spot signs of possible churn early. But to analyze all the real-time customer data you've gathered and forecast churn more accurately, try a churn prediction tool.
You could work with a data science team to create a churn prediction model based on historical data. But that process will take up a good part of your time and resources. Churn prediction SaaS tools like Qualtrics or SupportLogic use deep algorithms, artificial intelligence, and machine learning models to identify at-risk customers — so you can address potential churn quickly. 
When women's activewear brand Sweaty Betty started using Optimove for customer data analysis, it saw a 22% increase in total order value — and reduced its churn rate by 32%!
4. Pay Attention to Customers' Payment Patterns
Delayed payments may be a sign of customer disengagement, which is the first stage of churn (or attrition). Find out what's causing delayed payments by talking to your finance team or analyzing customer behaviour on your Customer Relationship Management (CRM) tool.
Disengaged customers feel that your company can't meet their needs, so they stop listening, communicating, or paying. And if you're unable to re-engage them, they'll eventually leave. Basically, the less valuable a client thinks you are, the more distant they are likely to become and the higher their chances of churning.
If the late payments are simply a result of billing failures or unfamiliar payment methods, your finance team can fix those. But over a period of time, if you notice that your customers are paying late despite your company's seamless payment process, they're probably disengaged.
While your finance team does their best to ensure smooth transactions, play your own part in encouraging on-time payments and limiting churn risks.
Say a customer rarely replies to Slack messages or emails. It may be a sign that they're not so great with async communication. In this case, see if weekly or biweekly meetings would work better. The customer might be more open to hopping on a call to align on projects or discuss payment (when needed).
5. Consider Users' Subscription Length
Different pricing plans attract different kinds of users, from one-off customers to skeptics and long-term subscribers. A short subscription length may attract many new users, but it can also make it easier and faster for them to churn.
If your business model offers a monthly subscription, for instance, you can limit churn by collaborating with sales and marketing to:
Give discounts on quarterly or yearly subscriptions.
Highlight the benefits and use cases of extended plans over short ones.
Prompt existing customers to upgrade to longer plans using emails, proactive popup chats, or in-app notifications.
6. Monitor Clients' Internal Changes
Keep an eye on your customers' internal changes — like contact-person replacements, business restructures, or mergers and acquisitions (M&A) — because they typically precede budget cuts and brand switching.
Like everything in life, business change is inevitable. People leave, and companies get restructured or bought over. Despite best intentions, these situations tend to be tumultuous and can lead to a lot of churn. During periods of critical customer changes, help clients see your relevance by identifying new pain points and goals, then communicating those with your team to act on.
Intimate yourself with new contact people as soon as possible. If you get the opportunity, find out who the new point of contact (POC) will be before the old one leaves, or talk to their manager and ask for an introduction. Once you set up a chat or call, ask all the critical questions about transition:
How do you prefer to sync — via email, chat, meetings, or a mix?
How frequently would you like to meet — weekly, biweekly, or monthly?
Are there any significant changes to your product or how you'd like to work with us going forward?
Would you like to continue with any ongoing tasks or projects from the last POC?
And if it's a completely new team that has taken over (on the customer side),show them what you have done for the customer so far. This update could be in the form of a case study that covers all past projects or a simple progress report. Either way, by reaching out proactively and maintaining routine communications with them, you'll ultimately reduce the likelihood of churn.
7. Analyze Current Economic Conditions
The state of an economy plays heavily in business operations. When issues like mass layoffs, limited VC funding, and inflation come up, companies tend to explore ways to cut costs. They may decide to switch tools or drop them entirely while also bringing some formerly outsourced processes in-house.
You may not be sure which customers will churn, but some are likely to. Now is not the time to panic, though. Accept the new normal and work with the rest of your team to improve the customer experience.
Say a recession hits today, and your company diversifies its offerings or starts experimenting with new prices and discounts. Your agents can support customers by pointing out relevant new offers during chats or calls — especially in cases where mentioning the offers might improve the interaction.
At times like this, dedicating some time to updating your canned responses and templates to reflect new realities will also help you respond to support requests quickly.
Along with preventing churn, these changes will help upsell current clients and attract new customers.
Don't Just Predict Customer Churn; Empower Your Team To Prevent It
In prioritizing customer retention, don't forget the superstars making the engines work behind the scenes: your support agents and customer success representatives.
Empower your team to do their best work by equipping them with the right customer service software, optimizing their workflows, and supporting their well-being. Meet with frontline agents regularly, figure out ways to keep them motivated, and encourage a healthy work-life balance.
In return, they'll bring their A-game to work and treat customers right. And while they may not be able to retain every single customer that's at risk of churning, happy agents play a key role in lowering churn rates and driving loyalty.