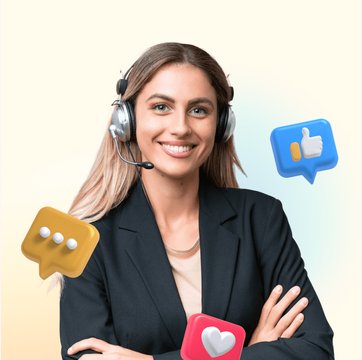 Table of contents
8000+ teams use Hiver to delight their customers!
Top Customer Experience Trends to Drive Revenue in 2023
May 26, 2023
|
4 min read
|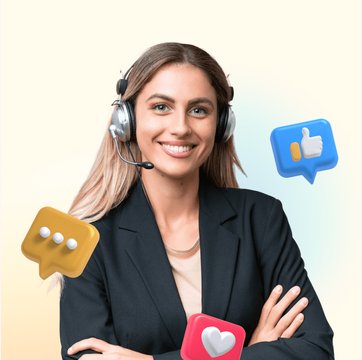 Table of contents
Customer experience (CX) has been one of the top priorities for businesses for a while now. Businesses are always on the lookout for ways to boost their sales, create loyal customer advocates, and acquire a competitive edge — all of which rely heavily on the customer experience they deliver.

However, 2023 comes with its own set of challenges. The economic uncertainty has posed a bigger challenge for CX teams to tackle this year, among the ones that have always been around, like meeting and exceeding the ever-evolving customer expectations.

The unstable economy has made businesses more cautious about spending money. Customer support and CX teams need to find creative ways to engage customers while working within budget constraints.
So, how can businesses practically generate revenue while navigating the current business climate? We scratched our heads for a while over this one and went straight to the experts to know what they thought.

Hiver asked 15 customer service leaders to share actionable insights into CX trends that they believe will drive revenue and contribute to business growth in 2023. Here's what we found:
1. Customer experience technology will be a game-changer
When we think of Artificial Intelligence (AI) and Machine Learning (ML),our minds might go to high-tech brain chips or self-driving cars. But when it comes to enhancing your customer experience, AI/ML can do an equally impressive job.
"With better tech and enhanced processes, CX pros will have a much higher quality and quantity of data than ever before. These insights are what drive the work – making it helpful and relevant" – Nate Brown | Co-founder, CXAccelerator
AI and ML can analyze idle user data, including social, historical, and behavioral data, to gain insight into customer preferences and identify positive and negative factors that impact their experience. This information can be used to create more personalized CX strategies. Embracing AI-powered tech, such as conversation intelligence, can also help companies to enhance customers and buying experiences. It can also help you make better-informed decisions and invest time and resources in what truly matters in the long term.
Another interesting example of automation is cloud MRP software. Most of the manufacturing businesses have been able to increase their process and resource efficiency because of automation in operation.
Another important application of technology is automation in customer service. With automation, businesses can deliver faster, more efficient customer service without burdening employees. Functionalities like workflow automation, automatic task assignment, and canned responses will help customer service teams save time and resources so they can focus on solving more important problems at hand.
2. Businesses will have to focus on improving Change Management strategies.
Change Management refers to the set of internal and external processes that optimize the impact of a strategy change without losing too much time. This includes identifying the need for change, assessing its impact, creating a plan, communicating changes to stakeholders, training employees, and monitoring effectiveness.
The goal is to ensure a smooth transition and minimize disruption to customers. For businesses seeking to improve their CX strategies during the economic crisis in 2023, a well-planned change management strategy is essential to achieving their objectives.
Change management strategies have helped companies like IBM, Lego, and Microsoft implement major changes successfully. Without these strategies, they may not have become the industry giants they are today. In the research report, we dive deep into how businesses can leverage Dr. John Kotter's 8-step process for leading change to maximize the results of their CX strategies.
3. CX efforts will shift from sales to increasing NRR
Customer retention is high on the priority list for CX teams in 2023. This means that Net Revenue Retention (NRR) will be a key metric to track for businesses across the board. Higher NRR indicates that customers are not only sticking with your product but also increasing their investment in your services. This is essential for business expansion in a budget-conscious year.
"Net Revenue Retention becoming one of the top metrics tracked by companies…Why in 2023? With uncertain economic conditions, it will be the year no company can afford not to prioritize customer experience, as closing new business will be more difficult and more expensive." – Founder | Traslocami
Customer service leaders will prioritize retaining customers and driving upsells over sales to ensure financial viability. For this to happen, businesses must rethink their CX strategies to turn their customer service into a revenue-generation engine.
4. Self-service channels will reduce customer effort
We all know customers love self-service channels. They're quick, convenient, and don't require customers to wait for agents to solve their problems. As customer retention becomes more important in 2023, it becomes critical for businesses to provide their customers with better tools to self-solve their queries. Businesses must identify the channels in demand and equip their customers with all the resources they need in order to elevate the customer experience they offer this year.
"My continued focus in 2023 will be on optimizing the quality and efficiency by which my team interacts with our customers and maximizing the opportunities for customers to self-solve their own issues" – Jeremy Watkin | Director of Customer Experience and Support, NumberBarn
5. The Second Moment of Truth will be crucial in deciding customer loyalty
The Second Moment of Truth (SMOT) refers to the moment in the customer journey where a customer compares the product or service delivered to what was promised after a purchase is made. The impact created by SMOT, good or bad, has an influence on customers' future purchase decisions.
"Customers will always look for convenience, adaptability, fair and honest pricing, ease of use, ability to modify to suit the customer's needs, and a show of appreciation along with a warm greeting and fond farewell." – Steve DiGioia | Customer Service Crusader and Author
While businesses find new ways to keep their customers satisfied – from delivering stellar customer experiences to quick resolution of queries – if the quality of the product is mediocre, none of these efforts will be enough to keep customers from leaving.
Conclusion
While 2023 presents a different set of hurdles to overcome than the previous years, businesses can tackle these challenges by leveraging CX trends to their advantage, leaving a lasting impression on their customers.
Get an in-depth look at the top CX trends and how you can implement them to drive revenue in 2023.
Download the research report.