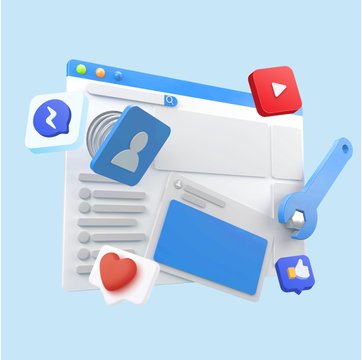 Table of contents
8000+ teams use Hiver to delight their customers!
Social Media Data Mining to Improve Customer Experience
Jun 26, 2023
|
7 min read
|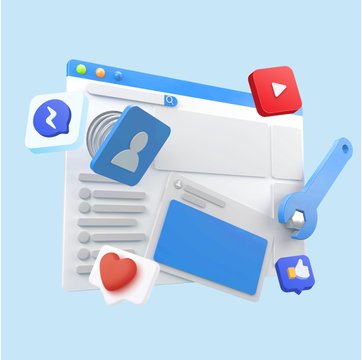 Table of contents
As marketers, we're all well aware that social media can be a very powerful tool. It's no secret that more and more brands are using social media platforms not only to build brand awareness but also to collect precious data about their customers.
Data mining on social media allows you to gain deeper insights into your customers, and to use that information to make important business decisions, explore new marketing opportunities, and ultimately increase your ROI.
As social media users keep growing worldwide, countless brands are investing in social media marketing as a tool to reach their business objectives.
In this article, we will take a look at the strategies you can implement to improve your customer experience through social media, and how your brand can benefit from it.
Let's dive in with some practical tips!
Table of Contents
What is customer experience and how can it be improved through social media?
Social media has revolutionized customer experience management. While it might be important to grow your followers and work out a successful outreach plan, it is just as important that you don't leave your followers unattended.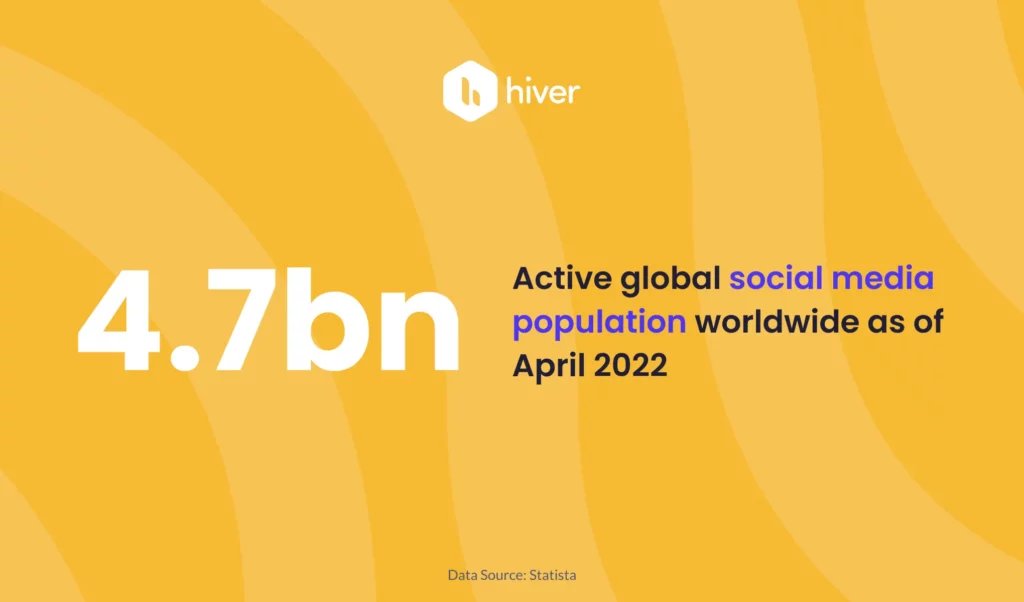 According to Statista, there are more than 4 billion active users on social media, and this makes it a major source of information and opportunities. All of your social media channels are constantly collecting information about your followers. With your expertise as a marketer, you can turn that data into useful information.

This is a source of valuable insights about:
The way your followers engage with your content
Your brand's reputation
How to redirect your followers to your website and drive conversions
Product reviews
Social media is a key touchpoint to interacting directly with your customers. Not only is it a place where you can gather information about your clients' behavior and preferences, but it's a channel where you can cut distances and build brand loyalty. This is a process that can be accomplished through organic engagement, social customer care, hyper-personalized service and so on.
There is a wide range of hacks you can implement into your social media strategy to improve your customer experience.
Provide relevant content
In the 21st century, quality content is an indispensable element for successful marketing.
Why? Because if your content provides value to your customers, it will survive the trends, rank higher, and encourage customer engagement and conversions.
1. Know and understand your niche
When designing your content calendar, it is vital that you do your homework. Study your audience, which type of content they engage with, what adds value to them, and what will make them stop scrolling to read your posts. Define your demographics, social media habits, their needs and wants – and answer those questions within your content marketing.
High-quality content will allow you to:
Build trust
Enhance your company's reputation
Provide transparency about your product/service
Social media can be a great tool to establish yourself as an industry expert. Use your profile to showcase your knowledge, and answer customers' questions in real time.
2. Be consistent
While building trust for your brand, it is important that you keep your strategy consistent. Would you ever subscribe to a magazine without knowing when it's going to be issued? Your customers need to know what to expect from you in terms of quality content but also the frequency of posts.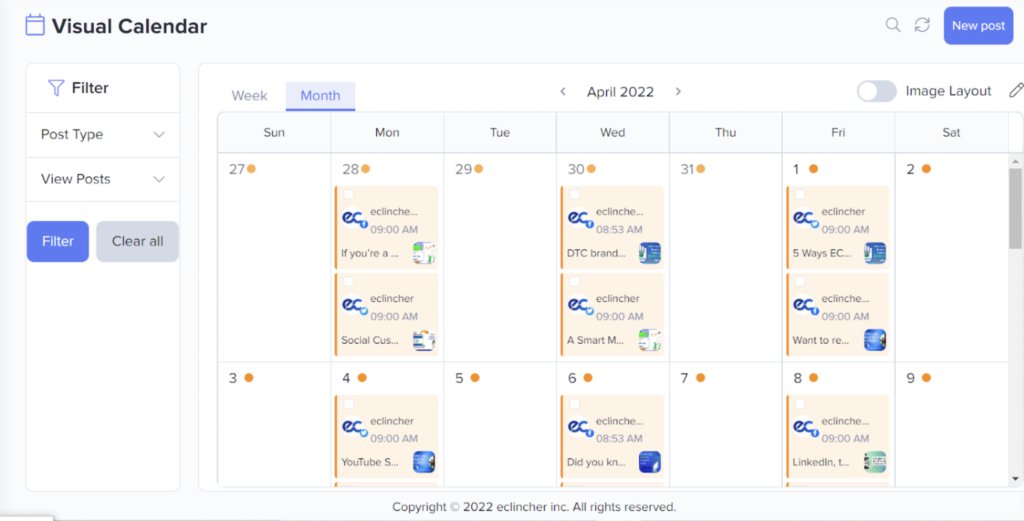 This doesn't mean that you cannot experiment with different formats (in fact, you should! This is the best way to know what your audience is responsive to),but keep an average number of posts per week. A good way of doing that could be sticking to a recurring format for a specific day of the week, such as #tuesdaytips or #TGIF.
This way your followers will know exactly what type of content to expect and when to expect it.
3. Create a link structure
The days when social media was just about likes and followers are long gone – nowadays, marketers worldwide have understood that a solid social media strategy is a great way to drive traffic to your website.
When designing your content calendar, consider repurposing a blog into a social media post (a video, a reel, a carousel, etc.) and use the post to direct your followers to your website, You can leverage AI video editor to create engaging videos for your social media posts.. From there, you can track their behavior more closely, and they'll be more likely to convert.
This strategy works even better for SaaS companies redirecting to their landing pages, or e-commerce sites. In fact, social media platforms such as Instagram, LinkedIn, TikTok, and Pinterest have made it extremely easy for content marketers to share links within their posts. This completely revolutionizes a customer's shopping experience – they can instantly purchase a product they saw on their feed, without even leaving the platform.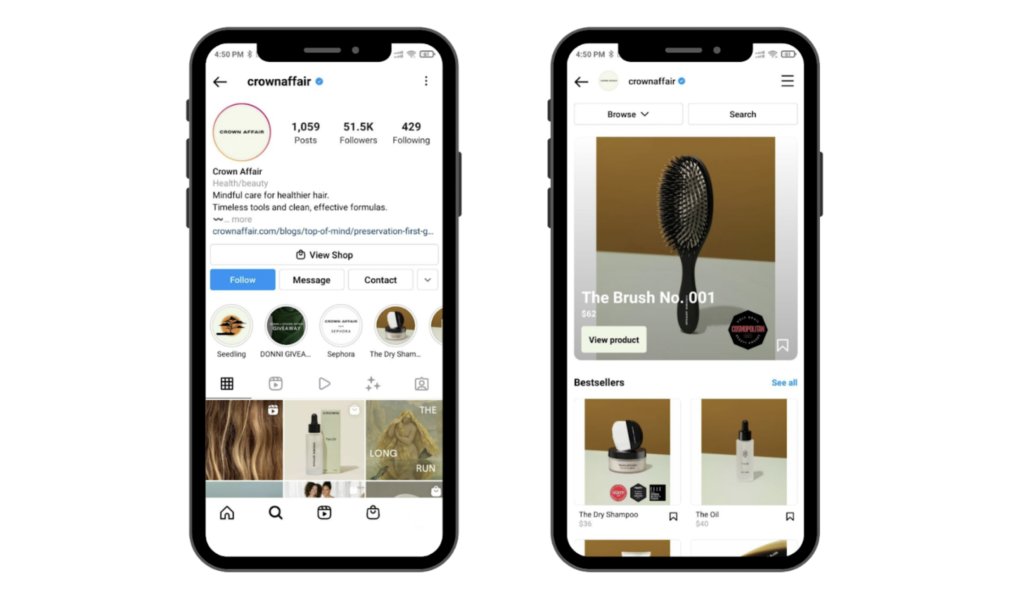 Understand your audience through analytics
The concept is pretty simple. Your followers leave some tracks as they interact with your content. You can use social media analytics to follow their trails and understand their paths. Then, you can use that information to make informed decisions about your marketing strategy and provide a great customer experience.
1. Which data can be collected from your social media?
There is a massive amount of big data you can collect from social media. The number of followers, your target demographic, shares, likes, impressions, best-performing hashtags, clicks, and so on.
All of those numbers when collected through a social media analytics tool are telling a story, and it is up to you to turn that data into actionable information.  
Use the page performance data (net followers, demographics, page reach, accounts engaged) to get to know your audience. It is vital to make sure you're engaging with the right community – who are the people interested in your product/service? Where do they live? How old are they? Which of their needs are you answering? Are you delivering the best solutions to their problems? If yes, are you advertising it correctly?
2. Social media data mining: quantitative vs qualitative data
Okay, now you have mined a huge amount of data – you have a lot of numbers to work with. But, is this all high-quality data? What should you be focusing on exactly?
First of all, make sure you are differentiating between meaningful data and vanity metrics. Here's a simple question you can ask yourself: what am I gaining from those followers?
It is important that your followers are actually interested in your product/service, to make sure that they're providing you with the right information about your target audience.
If your profile is perfectly tailored to your target audience, you will attract the right followers organically. After that, you can stop focusing on the amount of data you are collecting, and dig into sentiment analysis.
Analyze the comments, feedback, and reviews from your social media. Make sure everything is addressed (the good and the bad) and be thoughtful about those insights.
Make your social media presence actionable: if your customers prefer a certain post format, focus on that. When you notice that your followers respond better to certain topics, provide more content accordingly. If you're getting significant negative feedback about a newly released feature, bring this up with your team.
If you act on the data correctly, your customers will be aware that they can use social media to reach out to you and be heard. You can really have an impact on customer satisfaction and customer loyalty.
Provide a highly personalized customer experience
According to a report by Accenture, 33% of customers abandoned a business relationship because personalization was lacking.
With the continuous evolution of the marketing industry, personalization is not only welcomed but rather it is expected by your customers.
Your brand is collecting data around the clock. Here's how you can use it to your own advantage.
1. Build loyalty
By synthesizing customer data from disparate social platforms and pairing them with your other marketing sources (eCommerce, POS, mobile…) brands can achieve a deep understanding of their customers.
You can:
Monitor customer patterns
Regularly collect feedback on new products or services
Implement changes based on the reviews you are getting
This process allows brands to be aware of customers' preferences, buying behavior, pain points in the customer journey, and affinities with the product. That's the baseline to provide seamless experiences and personalized engagement for your customer base. Having such a comprehensive view of customers' needs and wants will give you a competitive advantage in building loyalty.
2. Chase new market opportunities
Harvest feedback on current offerings while being open to potential enhancements. Monitoring your customers' needs and wants might lead you to find some pain points that you're not addressing in your current offerings. Being open to providing a customized service or a special deal can result in a new offering – and therefore, new marketing opportunities.
In this perspective, data mining allows you to show your customers how much you care for them on an individual level, and it will grant you their loyalty to your brand.
3. Increase customer retention
"User experience is a pivotal component in what we do and data mining enables us to know what features are driving engagement and desired user behavior, and test which features are improving user retention and satisfaction." – Carl Forrest – Director of Growth Analytics at Do214 (Source)
Data mining gives you the opportunity to collect massive insight into customer behavior, and increase retention. You will be able to collect positive or negative feedback and address any critical issue upfront with your customers. You will also be able to use the collected data to re-engage your customers with targeted offers, but it doesn't end here. By developing a comprehensive database, you'll also be able to make predictions and prioritize features based on your customers' preferences.
Rounding up
Social media provides a whole range of information that can be extremely beneficial to improve your marketing strategy. With your expertise, you can turn raw data into actionable insights, and have an impact on customer experience.
Read more on this blog on how to provide the best customer experience – make it a priority today, and start seeing the results immediately.