Table of contents
Turn Gmail into a collaborative hub
2020 has been quite the rollercoaster experience for many. And for us at Hiver, it's been an important year, from a product standpoint.
Hiver was born out of the fact that email is the fulcrum around which a lot of customer service revolves for most organizations. The value of an email-centric product like Hiver is that we help teams collaborate within the familiar environment of their inbox while achieving a very high level of organization and productivity. This can be incredibly valuable for teams of all sizes, that rely heavily on emails to be human and personalized. As we saw our customers grow through the years, we have evolved in our thought process and roadmap as well.
Being a customer service solution, we firmly believe that great support experiences are not just about replying to queries and requests. It's about nurturing an efficient team to provide meaningful and contextual responses. This year, we focused heavily on improving team efficiency using Hiver.
Our revamped automations, rebuilt analytics, and the all-new mobile app were major strides in this direction. We also continued to make a bunch of smaller tweaks to the product to achieve those 1% efficiency improvements which add up to compounding returns.
Read on to glance at the major changes made this year as well as get a sneak-peek into the potential roadmap for next year:
1. Hands-free flows
Gruntwork is the biggest productivity killer – we hate it and so do our customers. With an aim of building flows with minimal manual touchpoints, we revamped Hiver's automations to do so much more! Among other things, the new automations allow multiple actions, combinations of AND/OR conditions with multiple keyword matches, and prioritization in the order of execution.
Users can now apply tags and assign conversations, based on any combination of specific keywords in the subject, from any one of their VIP customers, all within the same automation!
Note: If you haven't seen this change yet, fret not. This update is being rolled out in batches!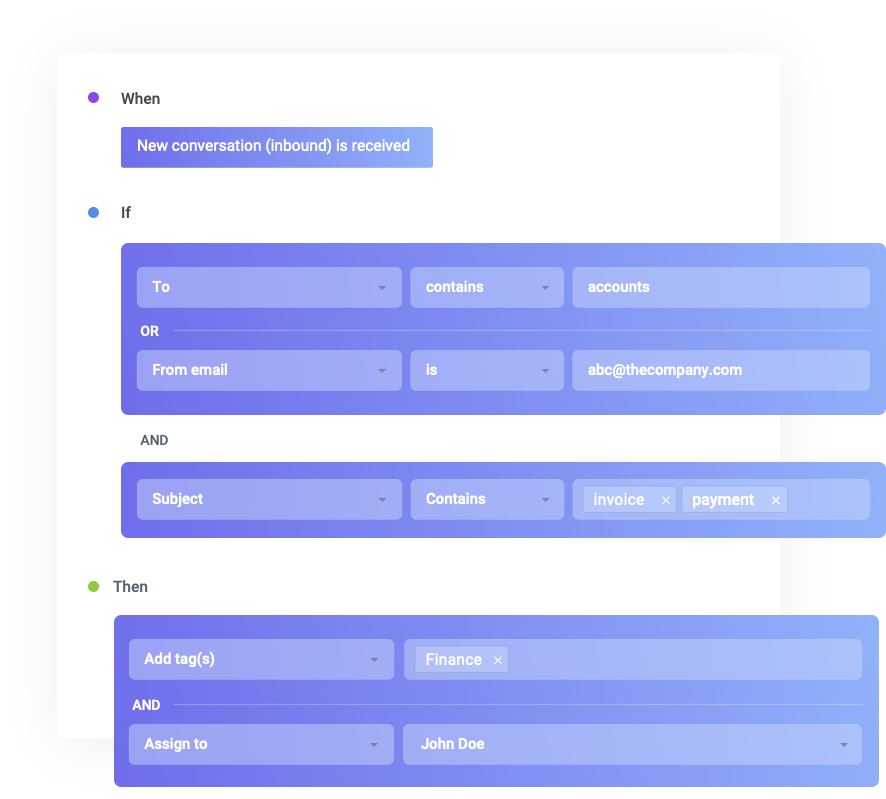 We also enhanced the auto-assignment functionality to only action on conversations with specific tags. This is particularly useful for mailboxes that receive transactional emails like feedback requests or form submissions.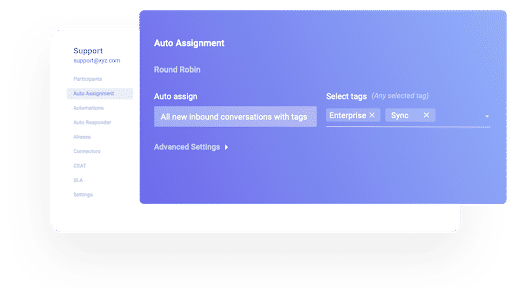 Sneak Peek:
Teams want to check for keywords not just in the subject line, but also in the body of the email. We heard you and will make this happen – soon!

Also, automations will be enhanced to not only trigger when conversations are created but also when conversations are updated! So, want to assign a conversation to a specific team member when a certain tag is added? Automations to the rescue!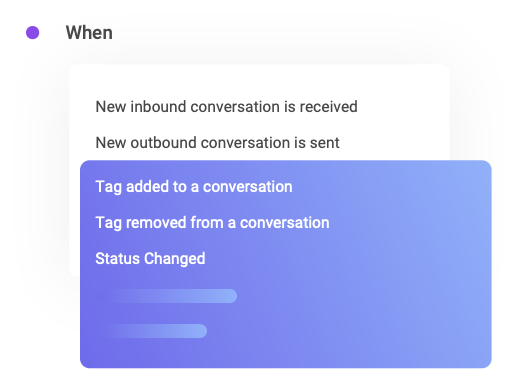 You can also expect some MAJOR changes to the SLA functionality to ensure your team sends out replies on time and never keeps your customers waiting. How major a change are we talking about? You'll just have to wait and see 🙂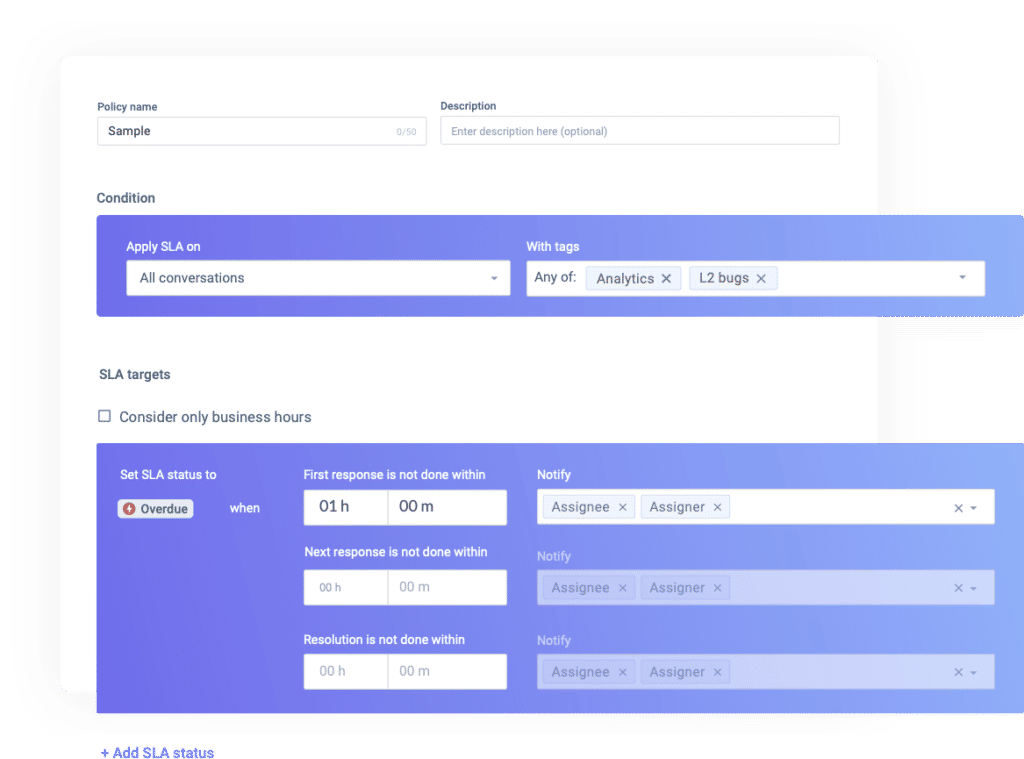 2. Advanced Analytics
If it matters, it needs to be measured. We realized that empowering managers with the right metrics would go a long way in helping teams be more efficient. We also realized that different teams are concerned with different aspects of performance.
For the supervisors who are responsible for real-time load balancing and tracking, we built the Workload Distribution graphs.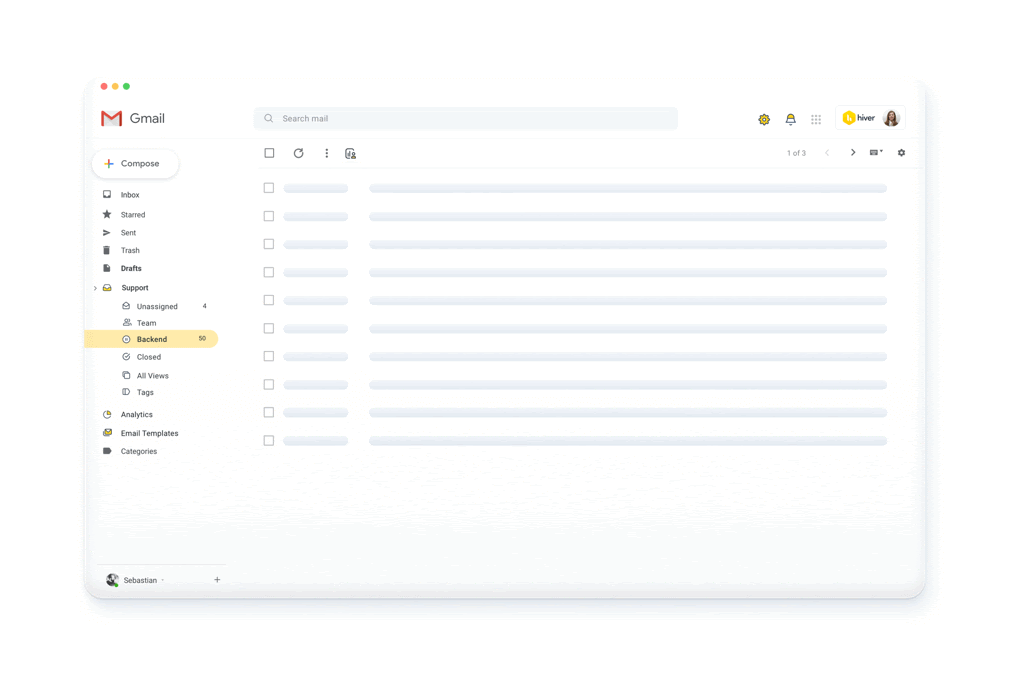 For the managers who frequently retrospect, we built the reports (default and custom) for all sorts of advanced historical analysis.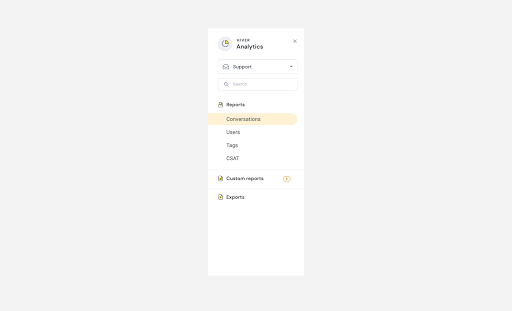 For the number crunchers who like to represent data in their own formats or perform additional data extrapolations based on Hiver data, we built the expanded exports section. So now you can build your own custom analytics using the exact same data that Hiver uses. Democratization of data for the win!
Note: This update is being rolled out in batches. So, if you can't see this functionality yet, be assured that you can start using it in the coming weeks!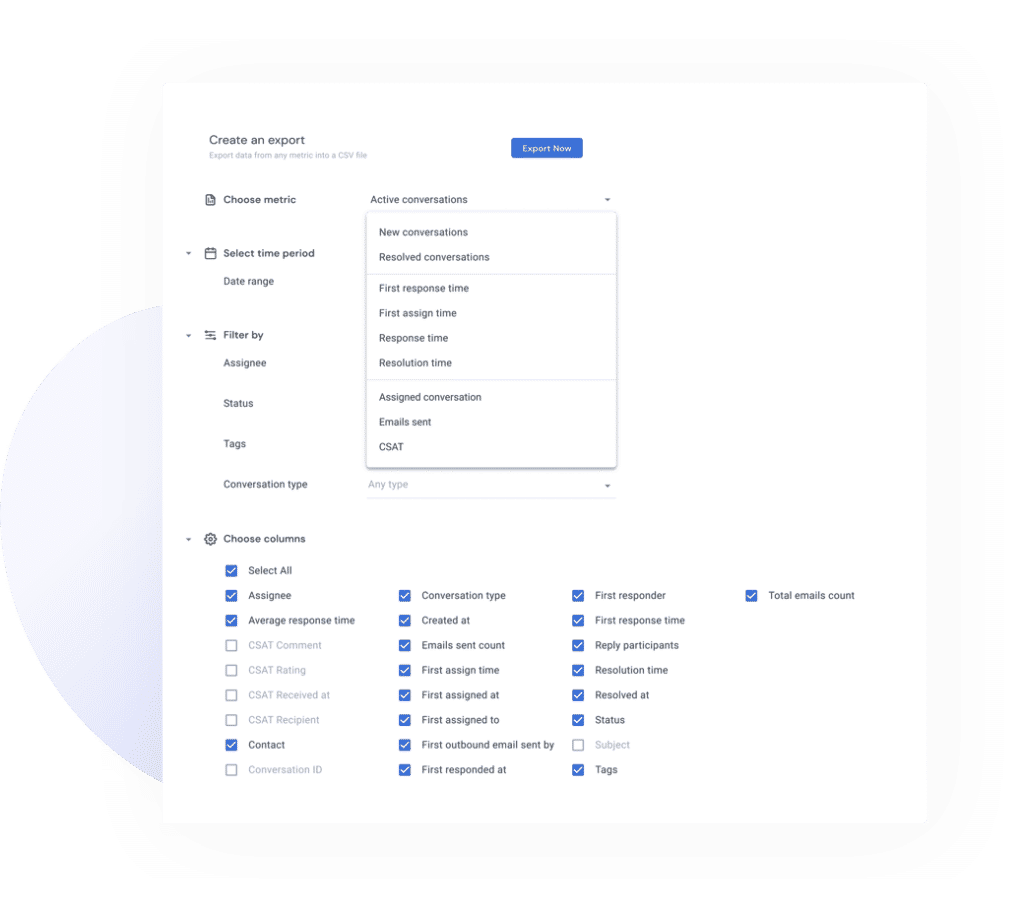 Sneak Peek:
Teams want to put together different reports in one place for a quick "glance and go" approach. We heard you – look out for the custom dashboard functionality in 2021!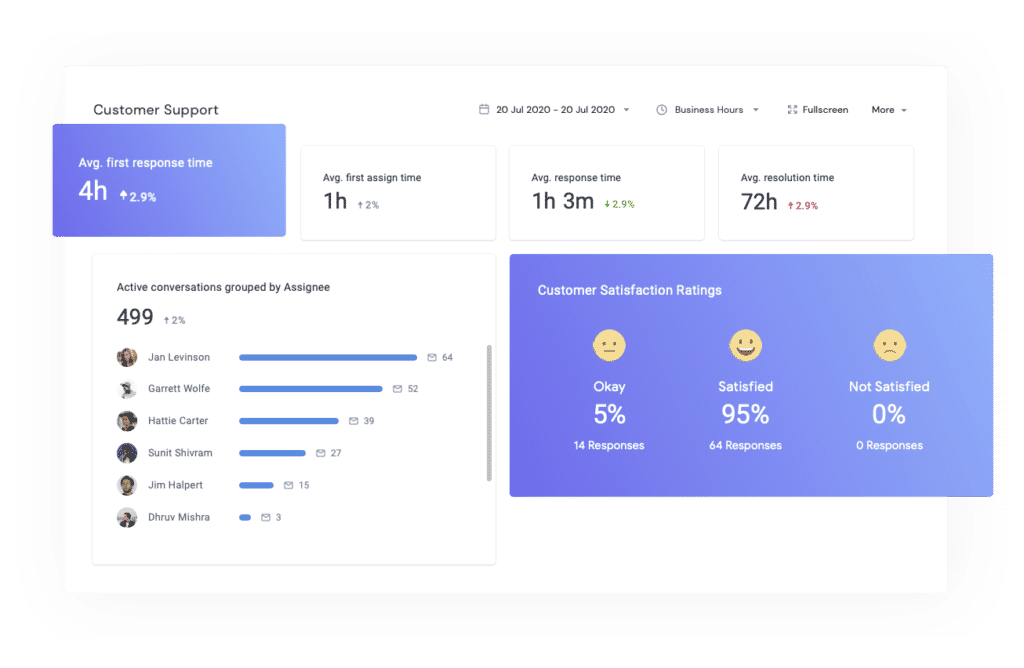 3. Feature-packed mobile app
The Hiver mobile apps on iOS and Android are now fully featured to do everything that a user can do while replying to conversations on the web. Collision detection, shared drafts, tags, attachments – are all now a part of the Hiver companion app for mobile. Didn't we say we'll do all we can to help you become more efficient?
Note:Email templates on the Hiver mobile app is currently in Beta. We'll be rolling it out for all our customers very soon! 🙂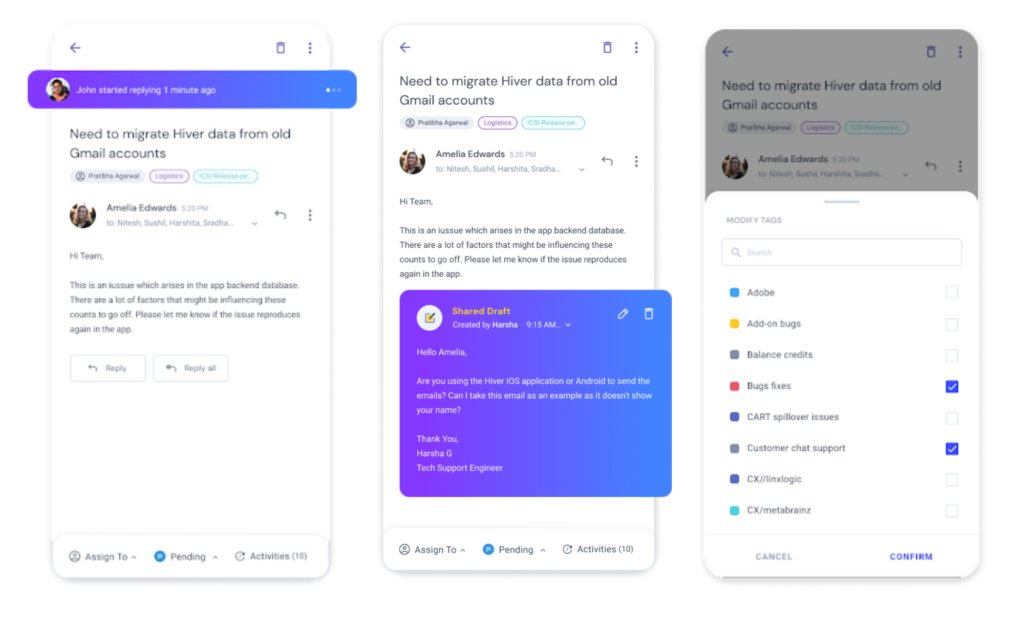 Sneak Peek:
We will keep working on making the app more responsive and fluid. Of course, smaller enhancements like setting signatures on the mobile app, bulk actions, etc are things that will keep coming in. Maybe dark mode as well? 😉
4. The smaller enhancements with compounding returns
We have also made numerous other enhancements to Hiver over the past year.
We noticed that folks tend to use the same combination of email templates so we introduced the "Recently Used" section within email templates for that quick access effect.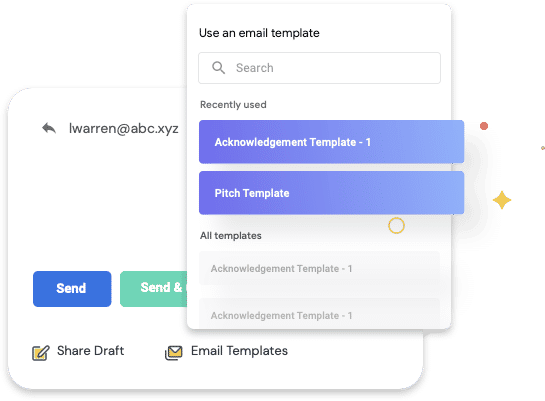 We introduced the "Pin Note" functionality so that users could consolidate relevant context on a single note and save the trouble of scrolling through entire conversations in the notes section.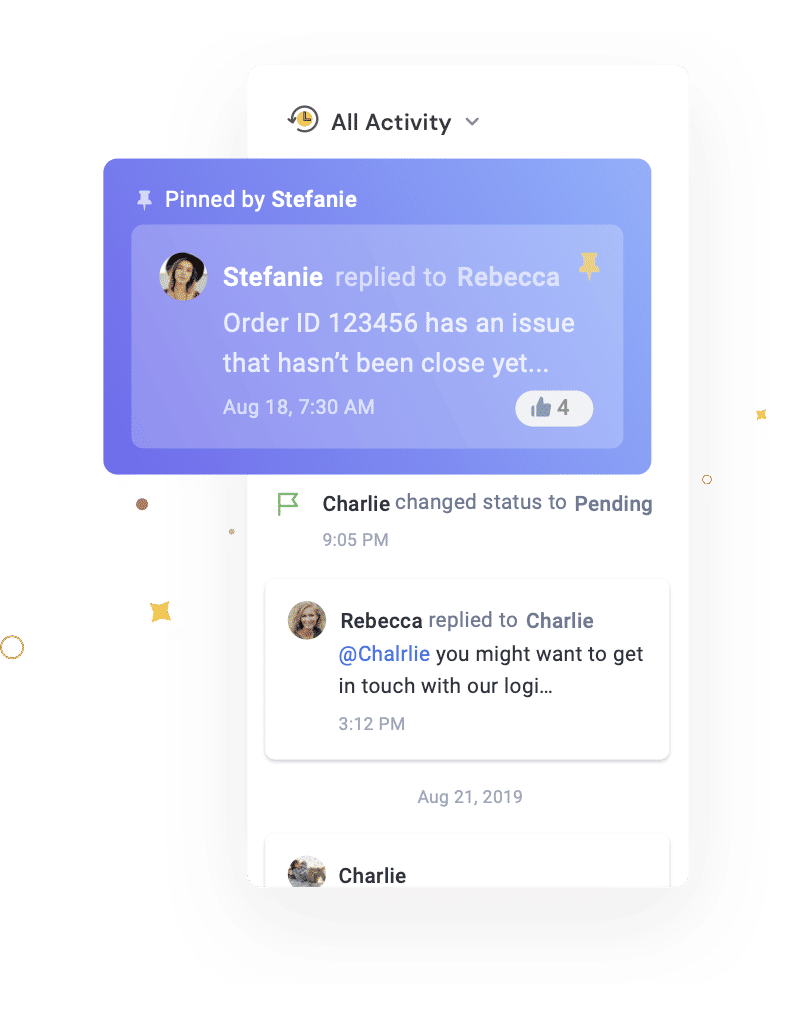 We also introduced loads of other nifty features like bulk addition in tags, editing notes, etc all of which are mentioned on our changelog.  
What else can you expect?
A large part of next year will be focused on introducing mature integrations in Hiver so that you can connect Hiver with external tools and services. We are quite excited about this!
If you would like to get in touch with us to walk us through your workflows so that we can build them out, please reach out to [email protected] and get in touch with our product team.
Keeping customers happy is a crucial aspect of any business and we are thankful to you for relying on Hiver to do this. We will continue to build Hiver in a way that enables teams of all sizes to collaborate efficiently with each other and have personalized, human customer conversations.
I hope you're as excited as we are about what's in store!
Merry Christmas and a Happy New Year, from us to you!