Table of contents
8000+ teams use Hiver to delight their customers!
Most companies that use Google Workspace (formerly G Suite) have a Gmail Shared Inbox such as support@, info@, contact@ for managing communication with customers, vendors, partners, job applicants, and other stakeholders.
The common way of managing these shared inboxes is to share the credentials of the account with team members responsible for that function, or give them delegated access, and all of them log into the account as and when they need.
While this approach seems to work fine when the team is small, it crumbles swiftly as the number of users accessing the shared inbox exceeds 25.
Google does not allow more than 25 users to log into a shared inbox. Your team grows beyond that and the shared account gets blocked.
What do you do now? You obviously cannot stop using the shared inbox.
At the same time, you cannot have a few team members not access the shared inbox. It will only increase the workload of other team members.
The best solution to this problem: Hiver.
Hiver lets you manage shared inboxes such as support@, info@, contact@, marketing@ from your inbox.
You will no longer have to log into the shared account inbox again.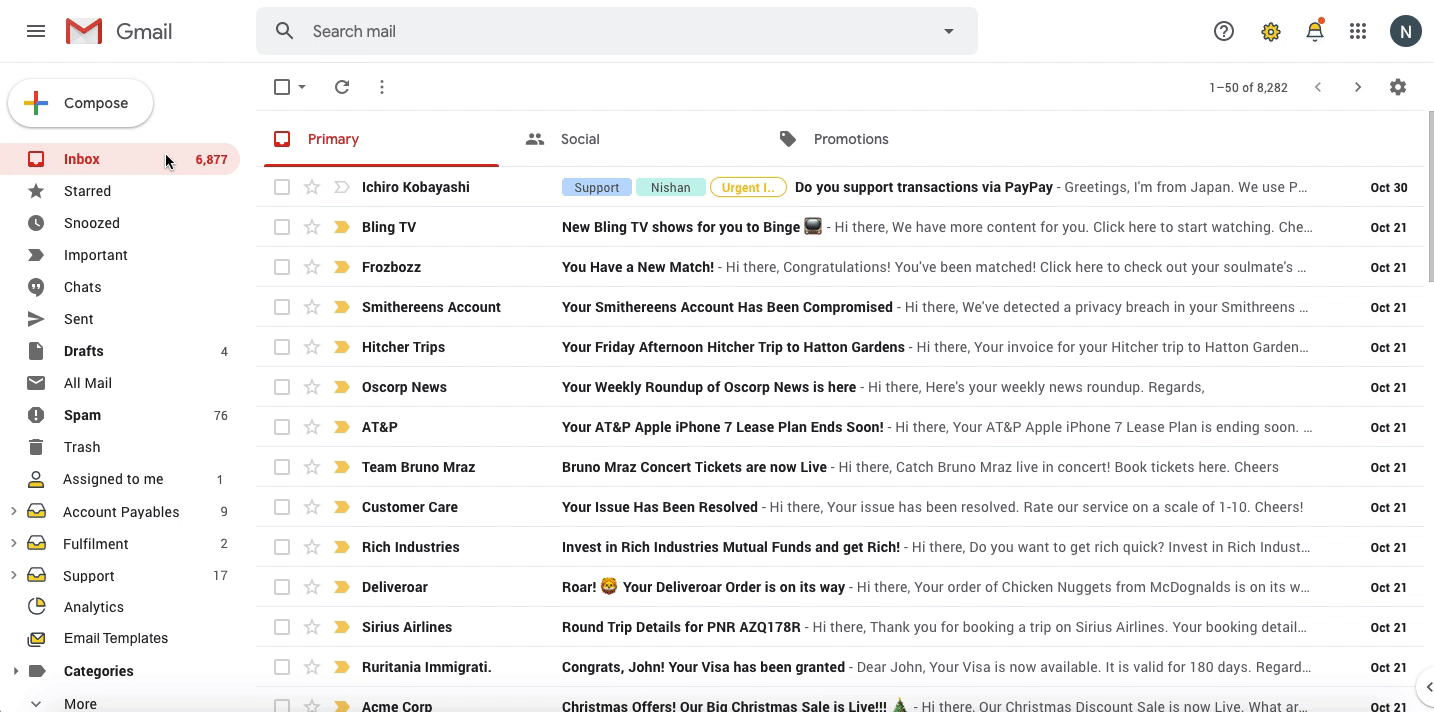 When you do not have to log into the shared inbox at all, the not-more-than-25-limit ceases to exist.
With Hiver, there is no limit to the number of users you can add to a shared inbox.
And that's not all.
Hiver comes with an array of capabilities to help you manage emails smoothly:
Delegate emails without forwarding
Hiver lets you assign emails to your teammates, or other departments, in just two clicks, right from inside your inbox again. No email forwarding. No CCs.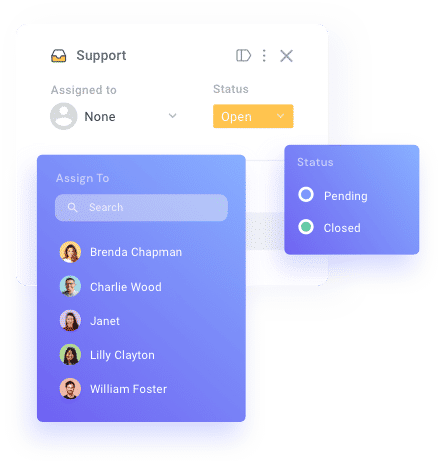 Everyone knows who is working on what
When you assign an email to a teammate, everyone who is a part of the shared inbox is aware of that — there is no room for confusion or duplication of work.
Everyone knows the status of tasks
Hiver tells you the status of an email: open, pending, or closed. It is again visible to everyone who is a part of the shared inbox.
Internal communication is neatly separated from customer emails
Hiver lets support reps communicate with each other using Email Notes which are like chat messages that appear right beside the email thread. You internal conversations will never leak to your customers again.
You have access to robust analytics
From average response time to the number of queries solved in a day, you can track everything. Additionally, it helps you monitor how your individual team members are doing, by displaying metrics for individual agents.
Learn more about Hiver