Table of contents
8000+ teams use Hiver to delight their customers!
In today's world, companies place great importance on meeting customer expectations. According to Forrester, nearly 95% of leaders say that providing a good customer service experience is a top strategic priority.
But it's a market full of consumers who want different things at different times through various channels. What do customers actually want? What do customers expect from your customer support?
To better understand how consumers expect customer support to be and help companies understand the consumer's perspective better, we decided to conduct a research study.
Customer service through the eyes of consumers in 2020
We surveyed over 1000 respondents in the US across different age groups and asked them about their expectations, preferences, and pet peeves regarding customer support. Key findings in the report include how consumers prefer contacting companies, their idea of good customer service, and how they'd react to a sub-par experience.
If you want to read the full report, you can download it here. For a quick snapshot, read on:
Consumers want more empathy and faster responses during the pandemic
The COVID-19 pandemic has changed customer service for consumers and companies alike. Even as customer support professionals find themselves without infrastructure or support in the middle of the pandemic, customer expectations are at an all-time high.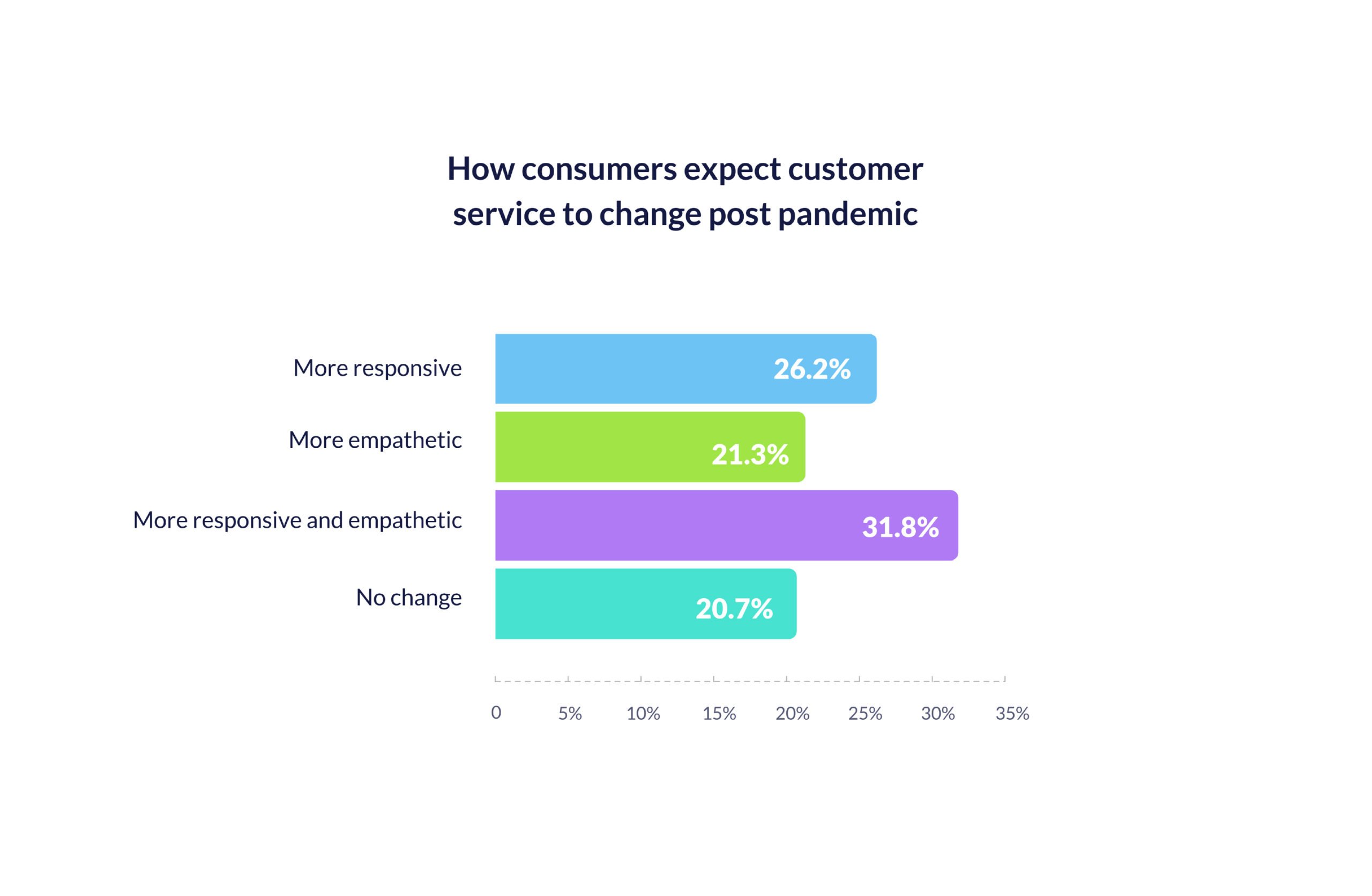 According to the research, 32% of consumers want customer service to be both more responsive and empathetic. The trend indicates increasing expectations, making a job that is hard for customer support executives on a typical day far more challenging.
Email is still one of the most popular channels
Modern consumers expect companies to communicate with them on their preferred channel through email, in person, live chat, or phone — depending on the urgency of the issue.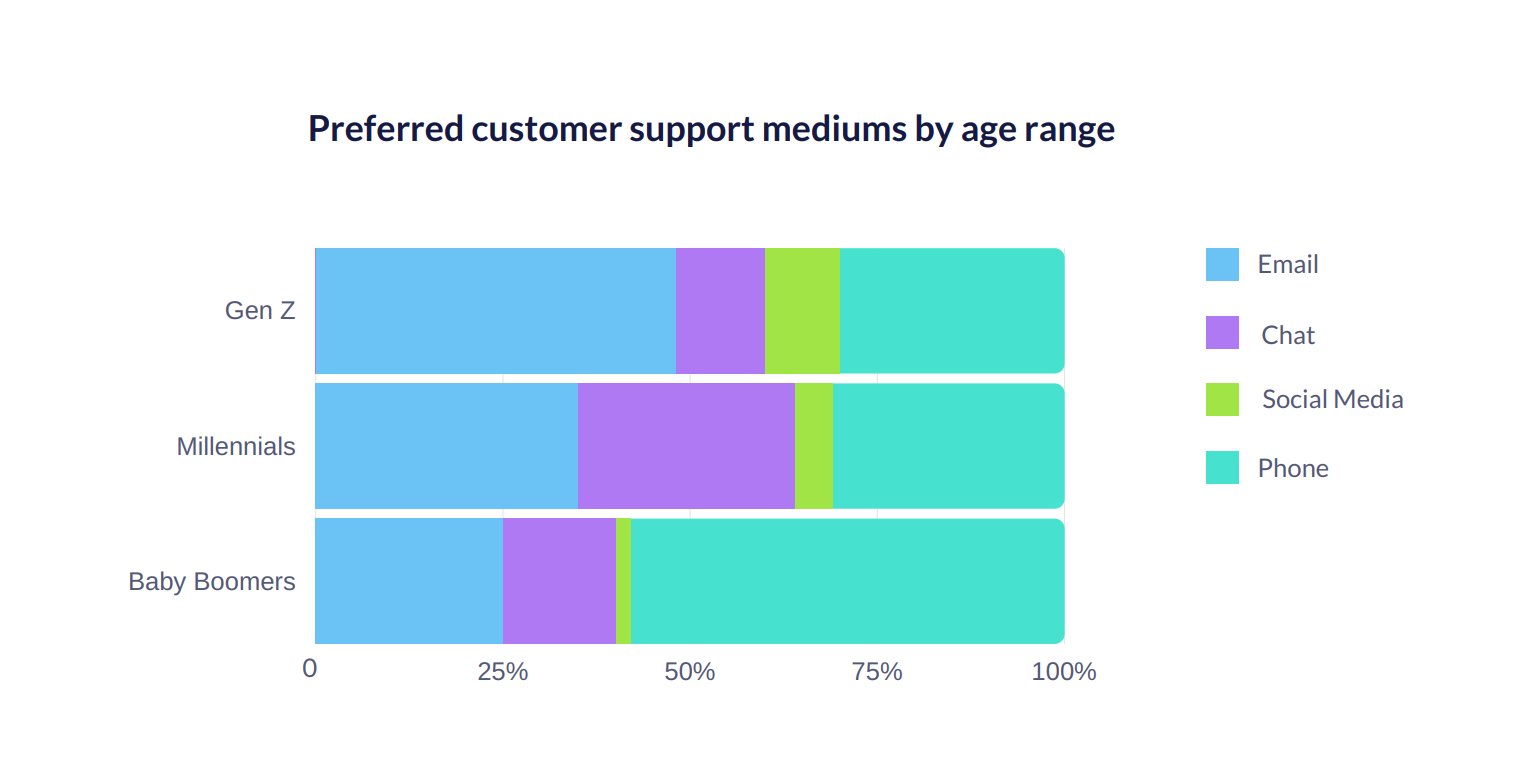 According to Hiver's research, most Gen Z and Millennials consider email as their preferred medium of customer support communication, followed by phone communication as the second choice. However, a majority of people above the age of 54 prefer phone conversations while contacting customer support.
Excellent customer service means 'timely resolutions'
It doesn't matter if you're in a store, on the phone, or online – no one likes to wait. According to the research, more than 50% of consumers consider 'resolution time' as one of the most critical factors to decide whether a customer support experience qualifies as good.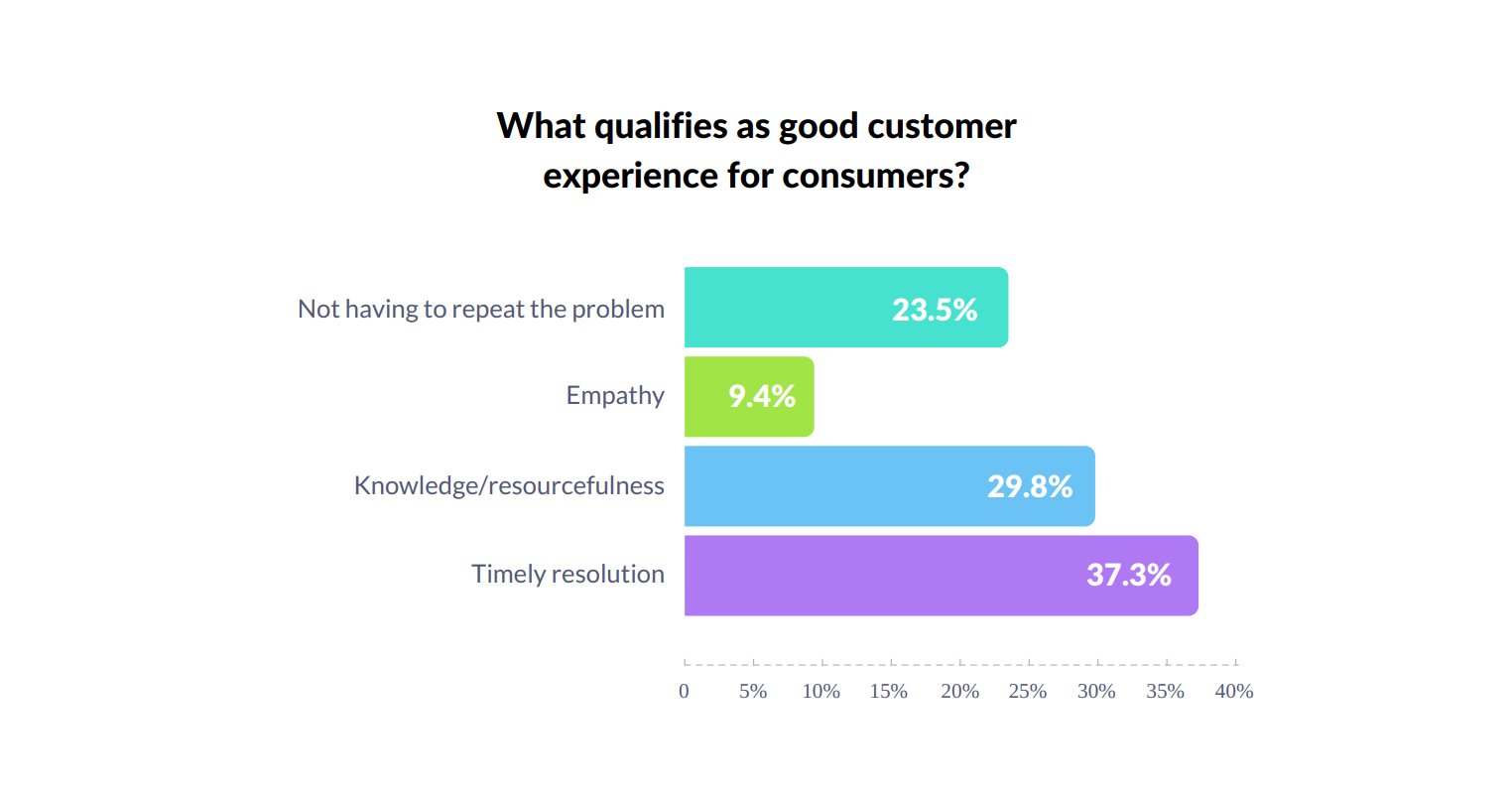 This means that resolving customers' queries on time is one of the surest ways of gaining customer loyalty. And when it comes to reducing the wait times, technology can be your ally. An interesting trend appears while comparing the data across age groups.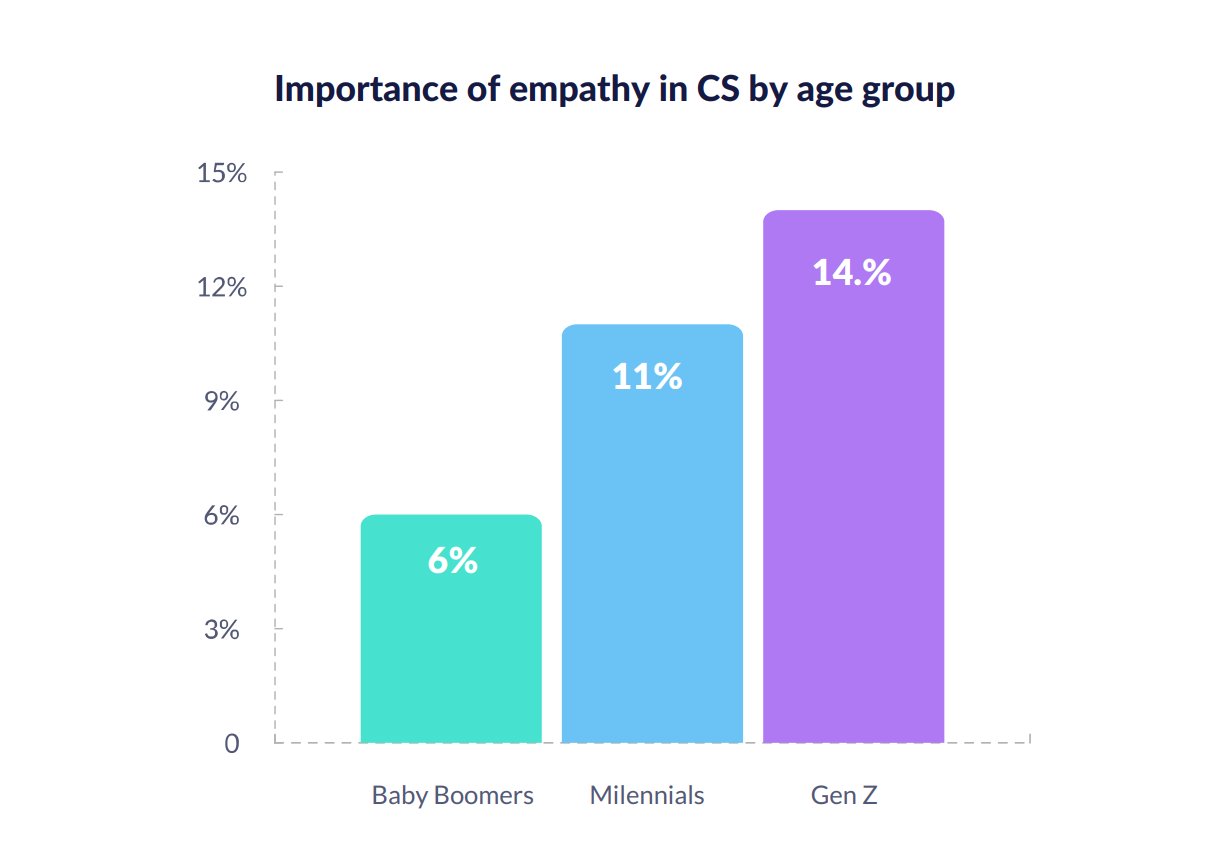 A higher number of Gen Z consumers value empathy more than timely resolution. It indicates that younger generations have higher expectations and want more personalized experiences when it comes to customer service.
Customers don't like repeating their problems
Whether you're buying new gadgets, planning a holiday, or managing your finances, everyone has to deal with customer service from time to time. Outstanding customer support can persuade customers to keep returning to a brand, and a sub-par experience can put them off for life.
But what is it that puts people off when it comes to customer support? Our research revealed that 1 in 2 feel that having to repeat their problem multiple times is one of the most annoying things about dealing with customer support reps.
Consumers tend to share their sub-par support experiences publicly
Even if you have an exceptional product, negative publicity from poor customer service can drown your brand voice. According to the report, 89% of customers publicly talk about their poor customer support experience.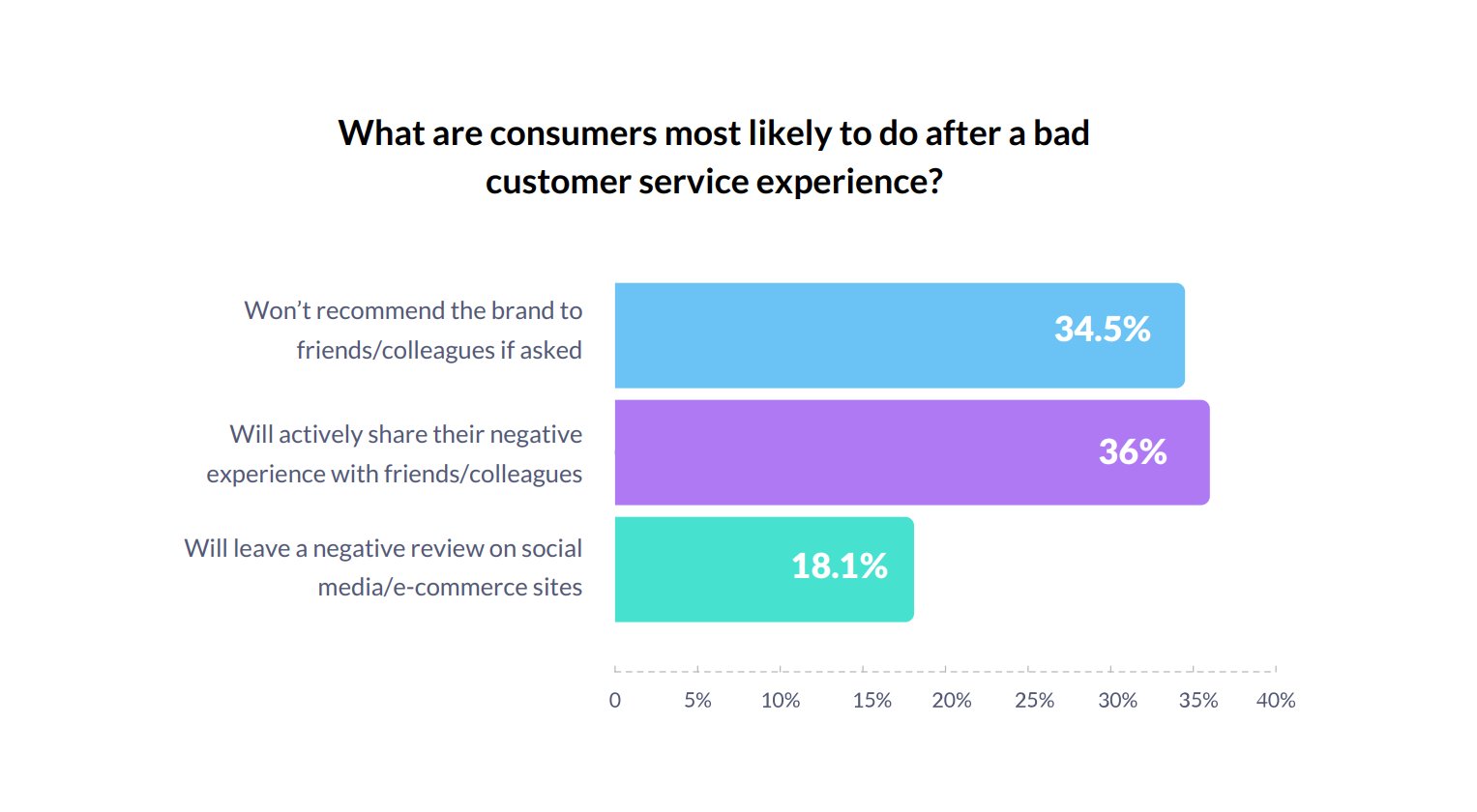 Not only does this drive existing customers away, but it also prevents potential prospects from considering doing business with companies in the first place. And when you take into account the cost of acquiring new customers in today's hyper-competitive market, this issue can quickly snowball into becoming a deciding factor of your company's success.
Summing up
The concept of customer support dates back to 1750 BCE Mesopotamia, where a customer called Nanni wasn't too happy with the copper he'd purchased. He wrote about it on a clay tablet to express his disappointment – the first recorded customer support issue.
We don't know if the merchant resolved Nanni's complaint, but customer service has never been more critical to a company's success in today's world.