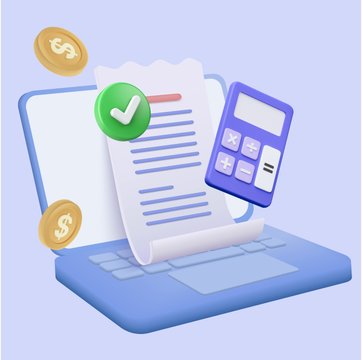 Table of contents
Run finance operations from Gmail
The Complete Guide to Accounts Payable Automation
Aug 07, 2023
|
8 min read
|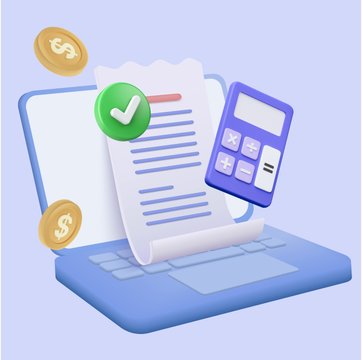 Table of contents
Streamlining your company's internal operations can directly drive efficiency. That's because it helps your teams work faster and spend less time doing grunt work. One specific function where there's immense potential to streamline processes is accounts payable.
Accounts payable (AP) is a critical function within any business, responsible for managing payments to suppliers and streamlining finance operations. However, traditional AP processes can be manual, time-consuming, and prone to errors, stifling productivity.
Let's say an employee manually enters an incorrect invoice amount. It could lead to a scenario where you end up overpaying a vendor. This, in turn, results in additional reconciliation efforts, delays in correcting the mistake, and even financial losses, sometimes.
However, with automation, the accounts payable system can identify potential discrepancies, flagging them for review before processing the payment.
In this article, we'll cover the following:
What is accounts payable automation?
Benefits of accounts payable automation
How to implement AP automation
Comparison of top AP automation software
Streamline finance operations inside Gmail
Try Hiver
Table of Contents
What is Accounts Payable Automation?
Accounts payable automation refers to the use of technology to streamline and simplify the process of managing business bills and invoices.
If you're managing accounts payable manually, it can get super time-consuming. For instance, in a large organization (over 250 employees),handling a single invoice can take days or even weeks. That's because it might require multiple levels of approval.
In fact, 60% of AP leaders consider lengthy approval times for invoices as one of the major challenges they face in managing accounts payable.
That's where AP automation comes in. It replaces manual and paper-based processes with automated systems to save time and costs.
Related reads for you:

What is Accounts Payable? 11 Best Accounts Payable Software

13 Best Accounts Payable and Receivable Software

Top 7 Features to Look for in an Account Payable Software
Benefits of Accounts Payable Automation
Here are some major advantages of automating accounts payable workflows.
1. Time and Cost Savings: One of the primary benefits of automation is the significant reduction in manual effort and time spent on accounts payable tasks.
– Automation eliminates the need for manual data entry, document handling, and paper-based processes.

– By automating these tasks, you free up your team's time to focus on more strategic activities.

– Additionally, accounts payable automation reduces the costs associated with manual processing, such as printing, mailing, and storing physical documents.
2. Improved Accuracy and Reduced Errors: Manual data processing is prone to human error. This can, in turn, lead to discrepancies in bookkeeping and incorrect financial reporting.
– Accounts payable automation minimizes the chances of errors by leveraging optical character recognition (OCR) technology and intelligent data extraction.

– These technologies extract data from invoices and other documents accurately, ensuring that the information is captured and recorded correctly.
3. Enhanced Visibility and Control: Automation provides real-time visibility into the accounts payable processes, enabling organizations to track and monitor invoices, payments, and cash flows more effectively.
– With automated workflows, businesses can establish better controls and ensure compliance with internal policies and external regulations.

– Visibility into the entire accounts payable cycle also enables proactive decision-making, such as optimizing cash flow management or negotiating favorable payment terms with suppliers.
4. Faster Processing and Approval Cycles: Manual accounts payable processes often involve time-consuming tasks, such as routing paper invoices for approval and manually matching invoices with purchase orders and receipts.
– Automation streamlines these processes by implementing electronic workflows, automated matching algorithms, and electronic approval systems.

– As a result, invoices can be processed and approved faster, reducing bottlenecks and delays in the payment cycle.
5. Vendor Relationship Management: Accounts payable automation can positively impact vendor relationships.
– Automated systems enable efficient communication with vendors, providing them with real-time visibility into invoice status and payment timelines.

– This improved communication and transparency contribute to stronger vendor relationships and potentially lead to better terms and pricing negotiation.
6. Strategic Insights and Reporting: By setting up automated workflows in accounts payable, it also becomes easier to track key insights and metrics.
– Automated accounts payable systems can generate detailed reports and analytics on key metrics like invoice processing time, payment trends, and cash flow forecasting.

– These insights enable organizations to identify opportunities for improving processes, negotiating better terms with suppliers, and optimizing working capital management.
7. Regulatory Compliance and Audit Readiness: Compliance with regulatory requirements, such as tax regulations and financial reporting standards, is critical for businesses.
– Manual processes can increase the risk of non-compliance, as they are more prone to errors and inconsistencies. Accounts payable automation reduces this risk by ensuring accurate and consistent data capture, automated tax calculations, and improved record-keeping.

– Automated systems also facilitate easier audits, as the necessary documentation and transaction history can be accessed quickly and securely.
How to Implement Accounts Payable Automation
The implementation steps may vary slightly based on the specific needs of different businesses or industries. However, here is a general outline of the implementation steps involved in automating an accounts payable process.
Step 1: Assessment and Planning
Analyze existing manual or semi-automated accounts payable processes and identify pain points.
​​Determine what you want to achieve with automation. Is it improved efficiency, better routing of queries, or hiigher visibility?
Establish measurable KPIs to assess the success of the automation project. This may include metrics like invoice processing time, cost per invoice, early payment discounts, etc.
Develop a comprehensive project plan outlining the implementation timeline, resource allocation, budget, and milestones.
Step 2: Vendor Selection
Explore various accounts payable automation software providers (or select a tool from the list we've shared above). Consider factors such as functionality, scalability, integration capabilities, user-friendliness, vendor reputation, and customer reviews.
Prepare and issue RFPs to shortlisted vendors, outlining your specific requirements, budget constraints, and implementation timeline.
Review and evaluate the received proposals, considering factors such as pricing, implementation support, customization, and ongoing customer support.
Based on the evaluation, select the vendor that best aligns with your requirements and negotiate contract terms.
Step 3: Data Preparation and Integration
Clean and organize existing accounts payable data to ensure accuracy and consistency. Migrate relevant data to the new automation system.
Integrate the accounts payable automation software with other existing systems such as enterprise resource planning (ERP),document management, and financial systems. This allows for seamless data exchange.
If you're using Gmail to handle vendor communication and invoices, Hiver makes your life incredibly easy. You don't have to migrate data because it works on top of Gmail.
Step 4: Configuration and Customization
Configure the accounts payable automation system to reflect your desired invoice routing and approval hierarchies.
Define user roles and permissions within the system to ensure appropriate access levels and segregation of duties.
Tailor the system to match your specific business needs by configuring fields, notifications, reminders, and reports.
For instance, a company can establish a hierarchical approval process for invoices based on the invoice amount. Like, invoices under $1,000 can be automatically approved and processed by the accounts payable team.

They can also define specific user roles and permissions within the AP system to ensure appropriate access levels and segregation of duties.

– Accounts Payable Clerk: Create and process invoices, but cannot approve them.
– Department Manager: Approve invoices within their department's budget limit.
– Finance Director: Approve invoices without any budget limit.
Step 5: Testing and Training
Conduct extensive User Acceptance Testing (UAT) to ensure that the automation system functions as expected. Test various scenarios, including invoice entry, approval workflows, payment processing, and reporting.
Train the accounts payable team and other relevant stakeholders on how to effectively use the new system. Address any concerns, provide documentation, and communicate the benefits of the automation to gain user acceptance.
Step 6: Go-Live and Optimzation
Roll out the accounts payable automation system to production. Monitor closely during the initial period to address any issues that may arise.
Regularly evaluate and optimize the accounts payable process by analyzing key performance metrics, obtaining feedback from users, and implementing necessary enhancements or adjustments.
Maintain a strong relationship with the automation vendor for ongoing support, system updates, and addressing any technical issues.
Quick Comparison of Top Accounts Payable Automation Software
Here's a brief comparison of some of the top accounts payable automation software available, to help you choose the best solution.
Tool
Key Features
Price
G2 Rating
Hiver
A platform that brings all your finance operations inside Gmail
Accounts Payable,
Approval Workflows, Accounting Operations, Payable Automation,
Email Management
Starts at $15 per user per month
⭐4.6
Tipalti
A payment automation and management software
Supplier Management, Invoice Management, Payment Remittance, Payment Reconciliation, Purchase Order Matching
Starts at $149 per month per user
⭐4.5
BILL
Finance automation software for SMBs and accounting firms
ACH, BILL Checks, International Vendor Payment,
Two-way Invoice Sync, Invoice Approval
Starts at $45 per user per month
⭐4.3
AvidXchange
Accounts payable software solution for mid-market businesses

Paperless Invoice Processing,
Electronic Bill Payment, Purchase-to-Pay Automation,
Invoice Management,
E-Payments
Not provided by the vendor
⭐4.4
MineralTree
Comprehensive AP software for mid-sized companies
Invoice Capture,
Invoice Approval,
Payment Authorization, Payment Optimization,
AP Analytics
Not provided by the vendor
⭐4.6
Stampli
End-to-end accounts payable automation software for businesses of all sizes
Invoice Processing, Centralized Collaboration, Multi-Entity Payment Support,
Vendor Management,
AP Insights
Not provided by the vendor
⭐4.7
Spendesk
End-to-end spend management platform for finance teams
Accounting Automation, Invoice Management, Business Budgeting,
Spend Control,
Reports
Not provided by the vendor
⭐4.7
PayEm
Spend management system for finance and procurement teams
Spend Management,
AP Automation,
Procure-to-Pay,
Cross-Border Payments, Custom Approvals
Not provided by the vendor
⭐4.8
Lightyear
Accounts payable software tool built for SMEs and Enterprises
Multi-tiered Approvals, Automated Bookkeeping, Automated Statement Reconciliation,
Duplicate Bills Flagging
Starts from $125 per month
⭐5.0
Xero
Accounting software platform for small businesses
Bill Payment,
Bank Integrations,
Bank Reconciliation, Accounting Dashboard, Reporting
Starts at $13 USD per month
⭐4.3
Automate Accounts Payable Inside Gmail
By using an accounts payable software like Hiver, you can manage and streamline finance-related operations directly within Gmail. Hiver offers convenient approval workflows within the Gmail platform, enabling you to easily initiate, monitor, and receive approvals for various requests such as invoice processing, reimbursements, and discounts.
Additionally, it empowers you to create multi-step approval processes involving approvers from different departments, further enhancing efficiency and collaboration. Optimize your workflow and strengthen your vendor relationships by facilitating prompt communication and timely payments with Hiver.