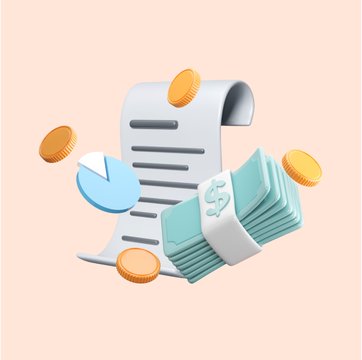 Table of contents
10,000+ teams use Hiver to delight customers!
13 Best Accounts Receivable and Accounts Payable Software
Jul 24, 2023
|
11 min read
|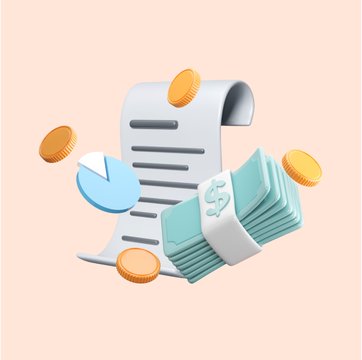 Table of contents
If you're running a business, then you know how important it is to manage your finances efficiently. However, keeping track of payments and collections is a daunting task that can consume a significant amount of time and resources.
Luckily, automating financial processes through the use of accounts payable and receivable software can greatly simplify the process and help you manage cash flows efficiently.
There's also a growing demand for automation in finance and the importance of selecting the right software. Consider this: The global accounts receivable and payable software market size is projected to reach USD 9.11 billion by 2026, growing at a compound annual growth rate (CAGR) of 8.1% from 2021 to 2026.
In this piece, let's take a look at:
What is an accounts payable and accounts receivable software?
Top accounts payable and receivable software
Considerations when choosing these tools
Table of Contents
What is an Accounts Receivable Software?
In a nutshell, a software for accounts receivable is a financial management tool that helps businesses track and manage the payments owed to them by their clients or customers. The software automates the process of creating and sending invoices, as well as tracking payments and generating reports.
For instance, you run a small online store that sells handmade jewellery. Every month, you receive dozens of orders, and you have to create invoices and track payments manually. This takes up a significant amount of your time and resources, not to mention the potential for human error.
With an accounts receivable software, you can easily automate the invoicing process, set up reminders for late payments, and track payment status in real time. This allows you to focus on growing your business, rather than being bogged down with payment-related tasks.
What is an Accounts Payable Software?
An accounts payable solution helps to manage and automate the process of tracking and paying an organization's outstanding bills to suppliers, vendors, and other creditors. This solution typically includes features such as invoice management, purchase order matching, payment processing, and reporting.
Let's say, you own a chain of retail stores that sells clothing and accessories. Each store receives a large number of invoices for products, utilities, and services every month. Processing all these can surely be a daunting task. To make matters worse, your stores are spread out across the country, and you need to manage payments for all of them from a central location, in a timely manner.
By using an accounts payable tool, you can automate and streamline your payment to vendors. You can set up a centralized system that allows you to receive and approve invoices electronically, schedule payments in advance, and reconcile accounts. This not only saves you a lot of time and resources but also reduces the risk of errors and fraud that can occur with manual payment processing.
7 Best Accounts Receivable Software:
1. Tesorio
Tesorio's Accounts Receivable solution helps different teams, such as finance, sales, and customer success, optimize their cash flow management. By leveraging AI and machine learning, Tesorio automates critical tasks and offers valuable insights on payment collection and customer communication.
The software easily integrates with various ERP systems, ensuring that every single invoice is followed up on efficiently and with accurate information. What sets Tesorio apart is its real-time prediction and behavioral trend analysis, which enables businesses to make data-driven decisions quickly.
Key Features: Accounts Receivable Automation, Cash Flow Management, Credit and Collections, Cash Flow Forecasting, Invoice Matching

USPs(as per user feedback):
– Easy-to-understand dashboard
– Ability to connect multiple invoices to one customer
– Set up auto-campaigns and email automation
– Responsive customer service team
Pricing: Tesorio offers flexible and personalized pricing options to accommodate businesses of all sizes. To learn more, you can book a demo, in any of these 4 categories:

Personalized 1:1 demo
Group demo
Recorded overview
Interactive demo
Speak to an expert
2. Gaviti
Gaviti helps to manage accounts receivable (A/R) invoice-to-cash processes in an efficient and streamlined manner. Its comprehensive suite of tools automates routine collections tasks and helps prioritize the collection of specific invoices.
With Gaviti, you get a holistic view of billing activities and invoices. You also get real-time visibility into collections status and key performance indicators (KPIs).
Key Features: Invoice Management, Payment Collection, Payment Forecasting, Performance Metrics, Automated Notices

USPs(as per user feedback):
– Visibility into AR across locations
– Automated email for past-due invoices
– Easy and flexible workflow automation
– User-friendly and descriptive dashboard
– AP Assistant to improve communication
Pricing: Gaviti offers three types of pricing plans. You need to request a quote to find out their cost.
Standard Edition
Pro Edition
Expert Edition
3. Billtrust
Billtrust is a payment management software solution that offers a centralized platform for handling end-to-end customer payments.
This solution enables businesses to automate routine tasks, freeing up collectors to concentrate on providing personalized customer support who require more attention. In addition, it utilizes an AI engine to generate predictions about when customers are likely to make payments.
Key Features: Dunning Management, Customizable Invoices, Billing Portal, Cash Forecasting, Self-service Reporting, Prioritized Worklists.

USPs(as per user feedback):
– Conveniently sort/filter with the quick search function
– Auto Pay setup works great for businesses
– Visibility on daily cash payments
– Easy access to invoices
Pricing: Not provided by the vendor. However, you can schedule a 30-minute "Discovery Call" with their team, where they help you determine whether their AR software fits your requirements or not.
4. Versapay
Versapay brings together advanced receivable automation and user-friendly collaboration tools. With its collaborative AR platform, Versapay streamlines key functions such as invoicing, payment processing, matching, and reconciliation.
This intuitive platform also enables real-time sharing of data between internal teams and customers, accelerating the cash collection process.
Key Features: Automated Invoicing, Online Payments, Omni-channel Invoicing, Cash Application, ERP Payments, Customer Collaboration

USPs (as per user feedback):
– Ease of sending past-due reminders
– Ability to use different payment forms
– Customer-oriented support team
– User-friendly interface
Pricing: Not provided by the vendor. However, you can book a demo, or directly connect with their sales expert on call (866-999-8729).
5. Quadient AR – by YayPay
Quadient Accounts Receivable by YayPay is a platform designed for businesses to simplify their credit-to-cash process through automated B2B invoicing. The tool helps predict customer payment behavior, automates invoicing and collection communications, and assesses your customers' creditworthiness.
It seamlessly integrates with ERP, CRM, and accounting systems, and provides a centralized platform to view cash collection and communication history.
Key Features: Collections Management, Communications History, Credit Management, Invoice Delivery, Predictive Insights, Advanced Reporting

USPs(as per user feedback):
– Customizable workflows and unlimited email templates
– Seamless online payment process
– Advanced invoice discrepancy tool
– Allows for custom workflow creation
Pricing: Not provided by the vendor. It depends on what your business needs are. You can request a quote.
6. Blackline
Blackline offers an AR platform that can improve the performance of your accounts receivable function, by eliminating time-consuming manual processes and providing valuable insights.
With Blackline, you can accelerate your cash collection process through a system that matches customer payments to invoices automatically. The tool also provides recommendations on how to prioritize customer invoices better.
Key Features: Cash Application, Credit and Risk Management, Collections Management, Dispute and Deductions Management, AR Intelligence

USPs(as per user feedback):
– Ease of automating monthly accounting functions
– Real-time insights and detailed reporting
– Detailed and easy-to-navigate user interface
– Easy to keep track of tasks
Pricing: Not provided by the vendor. However, you can request a demo.
7. HighRadius
HighRadius offers an AI-powered solution called Autonomous Receivables, which helps businesses manage their accounts receivable efficiently. The software automates various tasks such as invoicing, credit management, and cash reconciliation, and gathers data from multiple sources to assist with credit management.
Besides, their collections module allows analysts to prioritize client accounts, track aging receivables, and automate the sending of reminders and payment links.
Key Features: Automated Dunning, Collections Metrics, Automated Invoice Status Tracking, Prioritized Worklist, Quick Dispute Resolution, Online Invoicing

USPs(as per user feedback):
– Simplifies administrative tasks related to AR
– User-friendly collections cloud
– Efficient prediction of late payments
– Enhanced reporting features
Pricing: Subscription-based pricing. To know more, you can schedule a demo on their site.
6 Best Accounts Payable Software:
1. Tipalti
Tipalti is a comprehensive solution that automates the entire accounts payable process. It also accelerates the approval process, eliminates the need for invoice entry, and allows for fast global payments to over 190 countries in their local currency.
Additionally, Tipalti ensures global tax compliance and supports multi-entity businesses to match purchase orders. The platform also helps to scan invoices with OCR technology and provides instant reconciliation with ERP integrations, such as NetSuite, Quickbooks, and Sage Intacct.
Key Features: Supplier Management, Invoice Management, Payment Remittance, Payment Reconciliation, Purchase Order Matching, Workflow Management

USPs(as per user feedback):
– Easy to manage payments and invoices
– Efficient invoice uploading process
– Fast and secure payments across the world
– Quick retrieval of remittance or payment proof
Pricing: Tipalti Express pricing starts at $149 per month per user. Additional cost for upgrades and advanced features.
2. BILL
BILL offers an efficient accounts payable automation solution. You can easily import your vendor invoices into the platform in various ways, without requiring significant manual data entry.
You also get to customize the approval workflows to align with your business rules. Through the BILL network, you can access millions of vendors and a wider range of payment options, including ACH, credit card, check, and international wire transfer.
Key Features: Online Payment Processing, ACH Payment Processing, Debit/Credit Card Processing, Electronic Signature, Mobile Payments, Recurring Billing

USPs(as per user feedback):
– Ability to pay all bills in one place
– Multiple payment methods
– Ease of storing documents
– Convenient to add vendors
Pricing: There are four types of pricing options available, along with a free trial option.
Essentials: $45 per user per month
Team: $55 per user per month
Corporate: $79 per user per month
Enterprise: Custom pricing
3. AvidXchange
AvidXchange offers all-in-one accounts payable software and payment automation services. It helps growing businesses simplify their AP workflows, allowing you to effortlessly pay your suppliers, and eliminate paper-based processes and manual tasks.
With their invoice-to-pay solution, you can integrate seamlessly with your current financial accounting solution or ERP system and automate the entire AP process.
Key Features: Electronic Invoice Management, Intelligent Invoicing, Automated Payments and Approval Process, ACH Payment Processing

USPs(as per user feedback):
– Ability to know exactly what stage an invoice is in
– Insight into current and past invoices
– Ability to approve invoices from any device
– Simple design and user-friendly interface
Pricing: Not provided by the vendor. However, certain review sites mention that businesses can expect an average cost of $5,000 per license for a 45-day implementation.
4. MineralTree
MineralTree offers secure and user-friendly solutions for streamlining the accounts payable function. The MineralTree TotalAP solution helps businesses automate the entire Invoice-to-Pay process, to enhance the efficiency of their accounts payable and payment operations, minimize fraud, and maximize visibility into costs.
By integrating the tool with your existing accounting system (ERP),all transactions, approvals, and payments get synchronized seamlessly.
Key Features: Payment Optimization, Two-Way ERP Sync, Bank Reconciliation, Robust Supplier Network, Invoice Processing

USPs(as per user feedback):
– Works seamlessly with many accounting platforms
– Electronic reviewing and processing of invoices
– Instantly flags duplicate invoices
– Seamless process for approval of invoices
Pricing: Not provided by the vendor. Need to request a demo on their website.
5. Stampli
Stampli automates the accounts payable process, by integrating vendor communication, documentation, corporate credit cards, and expense management into a single platform. This centralized approach empowers AP teams to have full control and visibility over corporate spending.
Stampli utilizes cutting-edge AI Intelligence – Billy the Bot – to automate AP invoice processing. Billy the Bot adapts to an organization's unique patterns and simplifies GL-coding, automates approval notifications, identifies duplicate invoices, and performs other crucial functions.
Key Features: Real-Time Invoice Capture and Coding, Automate Communications, AP Automation Process Visibility, Audit-Ready History, Billy the Bot

USPs(as per user feedback):
– Quick and easy processing and uploading of invoices
– Simple and efficient approval functionality
– Advanced financial reporting shows payables across companies
– Ease of uploading invoices
Pricing: Not provided by the vendor. Need to request a demo on their site.
6. Paymode-X
Paymode-X offers accounts payable automation solutions for businesses worldwide.
The software offers a comprehensive solution that helps optimize invoice processing, automate payments via ACH (Automated Clearing House) and virtual cards, and minimize payment fraud risk. Their objective is to simplify traditional and complicated AP processes.
Key Features: Invoice Automation, Payment Automation, Invoice Processing, Approval Process Control, Vendor Management

USPs(as per user feedback):
– Seamless process for vendors to initiate payment
– Easily identify invoices and shows details for each payment
– Clean and user-friendly dashboard layout
– Emails on pay remittances are helpful
Pricing: Not provided by the vendor. You need to request a demo or connect with their solution expert on call (+1 (844) 729-6633).
Considerations When Choosing an Accounts Receivable Software
Look for essential features such as billing and invoicing, aging reports, and credit risk scoring.
Make sure the AR software integrates with your ERP, accounting software, and other tools. Look for plug-and-play integrators.
Keep your budget in mind and choose an accounting software that offers the necessary features at a reasonable price point.
Evaluate vendors based on credibility and service. Ensure they are responsive.
Considerations When Choosing an Accounts Payable Software
Map out your current AP invoice process. Identify the number of people involved in the process.
Ensure the tool integrates with your accounting and/or ERP software. It should be capable of matching 90% of invoices and purchase orders and flagging duplicate invoices.
Carefully compare prices. Look for hidden costs, such as support, development, and technology upgrades.
Streamline Financial Operations with Hiver
Hiver offers a platform to help finance teams improve the efficiency of operations. The following are some ways Hiver can be beneficial for finance teams:
Manage accounts receivables and payables: Hiver helps you automate workflows so that communication on accounts payable and accounts receivable is routed to the right experts in your team. This ensures invoices are processed in a timely manner.
Simplify email communication: Finance teams get to delegate, track, and collaborate on any and all finance-related communication. Team managers get a 360-degree view of what's happening across the team, at any given point.
Overall, Hiver empowers finance teams with a powerful toolkit to streamline their operations, collaborate with other teams, and respond to queries faster.

Interested to know more? Try it out for free!