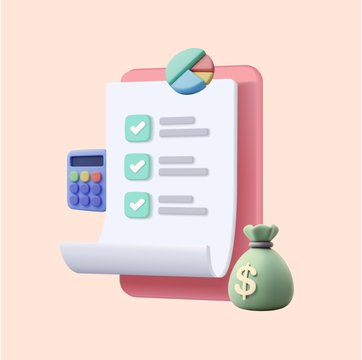 Table of contents
Run finance operations from Gmail
Top 7 Features to Look for in an Accounts Payable Software
Sep 11, 2023
|
6 min read
|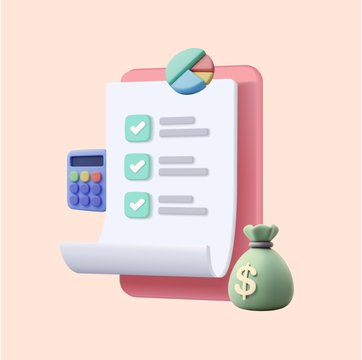 Table of contents
When you're choosing an accounts payable software, you'd probably be overwhelmed by the number of options Google throws at you. It's easy to fall down a rabbit hole of ads and blogs making a case for their software. How do you know which account payable software features to look out for?
Also, a lot of decision-makers end up buying a popular software just because a lot of people use it. But just because the tool is widely used, it doesn't mean that it's the right fit for your team.
Table of Contents
How to Choose an Accounts Payable Software?
The key to investing in an accounts payable software is making a list of your team's requirements. What exactly are they looking for, and which capabilities will help optimize the current operations? This means it's also crucial to understand the key features of a great accounts payable platform.
So let's quickly take a look at this list of top accounts payable software features that will help you streamline your finance operations:
1. Invoice Management:
Efficiently managing invoices is crucial for maintaining accurate financial records and ensuring timely payments to vendors. An accounts payable software with automated invoice capture and OCR capabilities simplifies the process by extracting relevant information from invoices and seamlessly integrating it with your financial systems. Using tools that come equipped with an optical character recognition functionality ensures better accuracy and efficiency.
Track your invoice inside Gmail
Let's take a look at these examples:
Use Case 1: A manufacturing company receives a large number of invoices from various suppliers. With an accounts payable software that automates invoice capture and OCR, the company can quickly extract relevant invoice information, validate it, and streamline the payment process.
Use Case 2: A service-based organization needs to process a high volume of recurring invoices. By using an accounts payable solution with automated invoice management, the organization can easily schedule and track recurring payments, reducing manual effort and minimizing the risk of errors.
Here's a checklist for invoice management features:
Automated invoice capture
Optical character recognition (OCR) capabilities
Integration with document management systems
Invoice approval workflow
Ability to handle different invoice formats
2. Purchase Order Matching:
Purchase order matching involves comparing invoices with corresponding purchase orders and receipts to ensure accuracy and prevent discrepancies.
Here are a couple of instances where an accounts payable software can help:
Use Case 1: A retail company regularly places large orders with multiple suppliers. By utilizing an accounts payable solution that automates purchase order matching, the company can easily reconcile i.e. match invoices against purchase orders and receipts, ensuring that the quantities, prices, and items match accurately.
Use Case 2: A construction firm often faces challenges in verifying the accuracy of invoices received for materials and subcontractor services. By employing an accounts payable platform with purchase order matching capabilities, the firm can quickly detect any discrepancies, resolve issues promptly, and maintain transparent financial records.
Here's a checklist for purchase order matching features:
Purchase order integration
Automated three-way matching (PO, invoice, and receipt)
Exception handling for mismatches or discrepancies
Real-time visibility into matching status
3. Workflow and Approval Automation:
Workflow and approval automation capabilities facilitate the streamlined routing and approval of invoices within an organization.
Approve finance requests faster inside Gmail
Here's how it fosters collaboration between approvers and the accounting team.
Use Case 1: An advertising agency receives invoices that require multiple levels of approval. There's also additional time spent taking them manually. An accounts payable solution offers configurable approval workflows, where invoices are automatically routed to the appropriate approvers based on predefined rules. This streamlines the approval process, reduces delays, and ensures compliance with internal controls.
Use Case 2: A nonprofit organization has a decentralized structure with various departments handling different expenses. An accounts payable software sends automated notifications and reminders to approvers for pending invoices, keeping them informed about pending actions. This enhances communication, expedites the approval process, and reduces the risk of delayed payments.
Here's a checklist for workflow and approval automation features:
Configurable approval workflows for invoice processing
Automated notifications and reminders for pending approvals
Mobile accessibility for on-the-go approvals
Collaboration features for easy communication between approvers and the accounting team
4. Payment Processing:
Smooth payment processing is vital for maintaining strong vendor relationships and ensuring timely payments. Here are a couple of scenarios where an accounts payable software can ensure smooth payment processing:
Use Case 1: A global organization needs to make payments to international vendors in different currencies. With an accounts payable solution that supports various payment methods and integrates with international banking systems, the company can easily process cross-border payments, track exchange rates, and ensure accurate and timely transactions.
Use Case 2: A small business wants to streamline its payment processes to improve cash flow management. By implementing an accounts payable platform with automated payment scheduling and reminders, the business can ensure on-time payments, avoid late fees, and strengthen vendor relationships.
Here's a checklist for payment processing features:
Multiple payment methods (check, ACH, wire transfer)
Integration with banking systems
Payment scheduling and reminders
Electronic payment approvals
Ability to handle international payments
5. Reporting and Analytics:
Data visualization tools help in analyzing trends, identifying cost-saving opportunities, and making informed financial decisions based on comprehensive data analysis.
Use Case 1: A manufacturing company wants to monitor and analyze its accounts payable performance. The accounts payable platform offers pre-built and customizable reports that track payables, such as aging reports, vendor payment history, and cash flow analysis. These reports help identify trends, pinpoint areas of improvement, and make informed financial decisions.
Use Case 2: A service-based company wants to optimize its payment processes and identify cost-saving opportunities. The accounts payable solution provides data visualization tools, such as charts or graphs, to analyze invoice data. By visualizing spending patterns, payment cycles, and vendor performance, the company can identify areas to negotiate better terms, reduce expenses, and improve cash flow management.
Here's a checklist for reporting and analytics features:
Pre-built and customizable reports for tracking payables
Data visualization tools for analyzing trends and identifying cost-saving opportunities
Key performance indicators (KPIs) and dashboards for monitoring invoice processing metrics
Forecasting and cash flow management capabilities
6. Vendor Management:
Vendor management involves effectively managing relationships, interactions, and transactions with vendors and suppliers.
Recommended Read: 9 Best Vendor Management Solutions
Here's how an accounts payable solution can help you build productive relationships with your vendors:
Use Case 1: An e-commerce company relies on a network of dropshipping suppliers. By using an accounts payable platform that centralizes vendor information and offers self-service portals, the company can easily communicate with vendors, track orders, and provide real-time visibility into payment status and history.
Use Case 2: A hospitality business needs to manage a large number of contracts with various service providers. By utilizing an accounts payable software with vendor management capabilities, the business can efficiently track contract terms, monitor vendor performance, and ensure compliance with service-level agreements.
Here's a checklist for invoice management features:
Centralized vendor database
Vendor performance tracking
Communication and collaboration tools
Vendor self-service portal
7. Document Management:
Document management functionality in accounts payable platform involves the sorting and storage of invoices and supporting documents. It allows users to upload and attach relevant documents to invoices for easy reference, auditing, or dispute resolution.
Here's how an accounts payable software can help you manage your documents:
Use Case 1: A legal firm deals with a large volume of invoices, contracts, and supporting documents. The accounts payable solution allows the firm to upload and attach relevant documents to invoices for easy reference during audits or disputes. This improves document sorting, and accessibility and ensures a complete audit trail for financial transactions.
Use Case 2: A retail company receives invoices from multiple vendors from various store locations. The accounts payable software provides advanced search and retrieval options based on criteria such as invoice number, vendor name, or date. This enables the finance team to quickly locate specific invoices or documents, saving time and improving efficiency.
Here's a checklist for document management features:
Document upload and attachment functionality
Advanced search and retrieval options based on criteria
Version control and document approval workflows
Secure document storage with access controls and encryption
Streamline Financial Operations with Hiver
Hiver offers a platform to help finance teams improve the efficiency of operations. The following are some ways Hiver can be beneficial for finance teams:
Manage accounts receivables and payables: Hiver helps you automate workflows so that communication on accounts payable and accounts receivable is routed to the right experts in your team. This ensures invoices are processed in a timely manner.
Simplify email communication: Finance teams deal with a lot of emails. And oftentimes, they have to delegate and collaborate on these email queries. This is where Hiver helps. What's even better is that team managers get a 360-degree view of what's happening across the team at any given point.
Hiver empowers finance teams with a powerful toolkit to streamline their operations, collaborate with other teams, and respond to queries faster.