Table of contents
Turn Gmail into a collaborative hub
Over the last 5 years, we have helped thousands of companies do customer support, project management, and sales lead management from their inboxes itself.
Hiver has gradually become synonymous with managing tasks and projects from within the inbox.
Moving forward in the same spirit, we have added an array of new features that will make our product even more useful for teams, and individual users likewise.
Here's the drill-down:
1. Scheduled Emails
Hiver now allows you to schedule emails to go out at a future date and time. You can use this feature while composing new emails as well as replying to existing email conversations.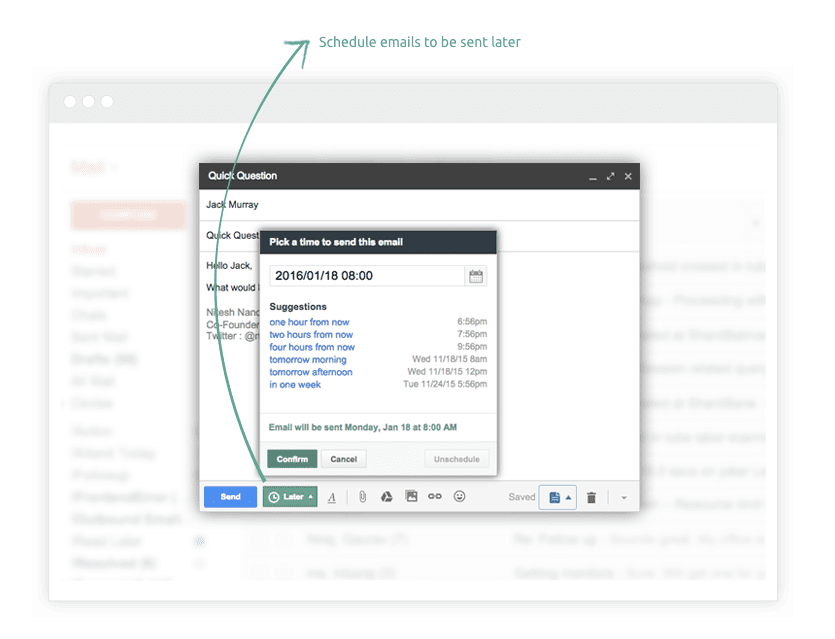 How do you see what's scheduled to be sent later? They appear in your Drafts!
2. Targeted Notes Notifications
We made Notes better. You can now choose whom you want to notify about the notes that you write. Just type @ and the select the users you want to notify. The email should have a shared label applied on it to use this feature.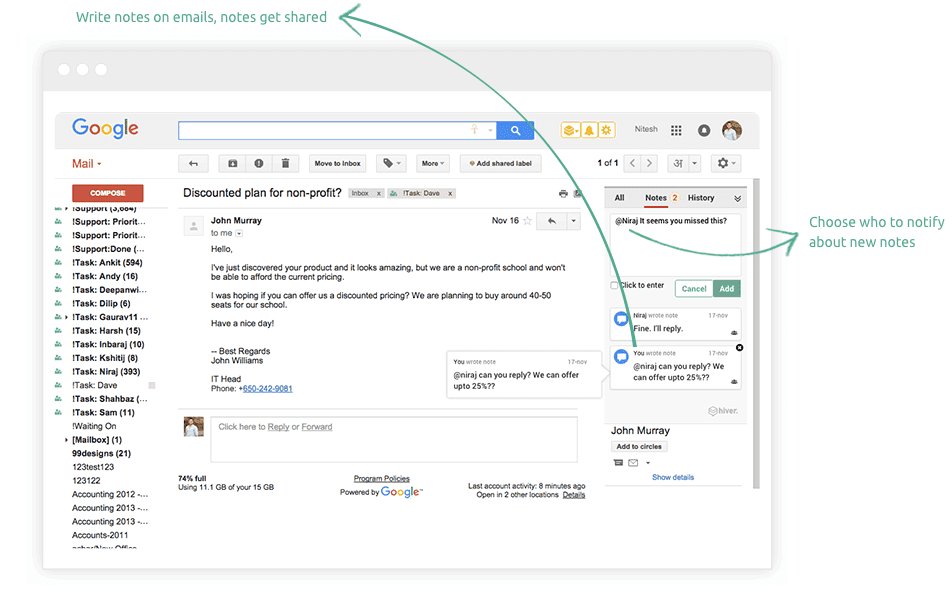 3. Email Templates
Write emails once, and reuse them later. Share email templates with your team.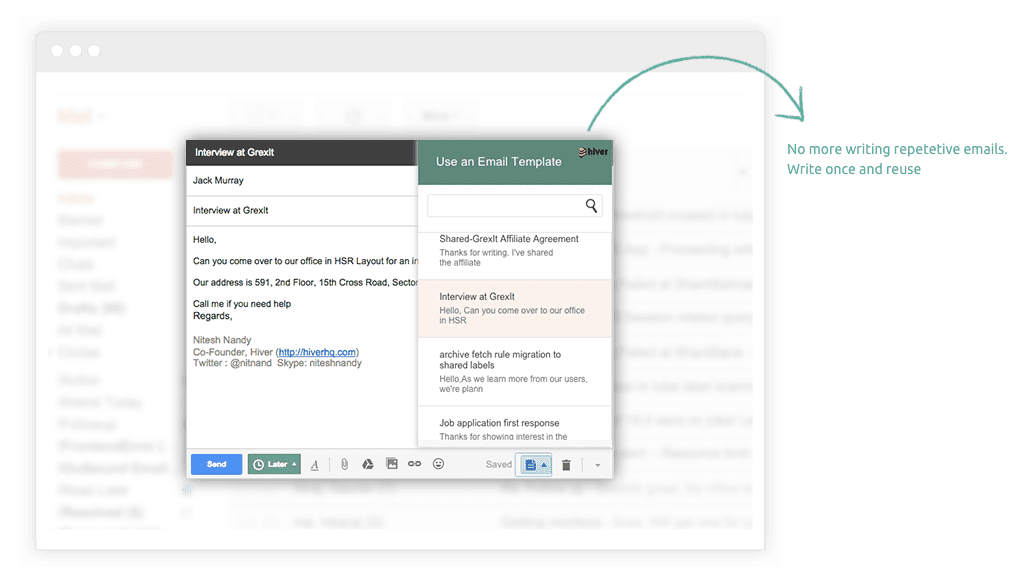 4. Collision Detection
Know when someone else is writing a reply to an email you're seeing.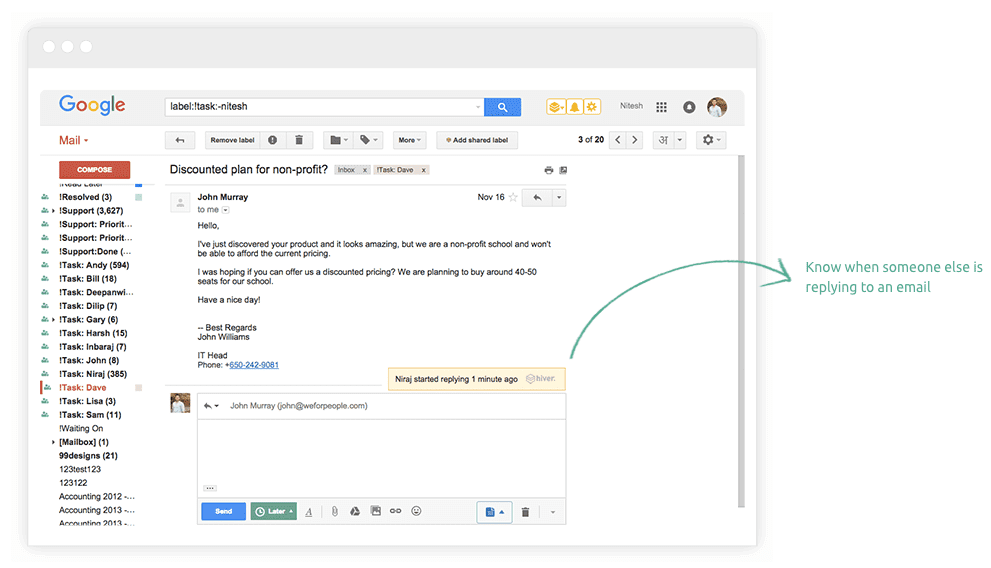 Do give us a shout at [email protected] should you want to know more!