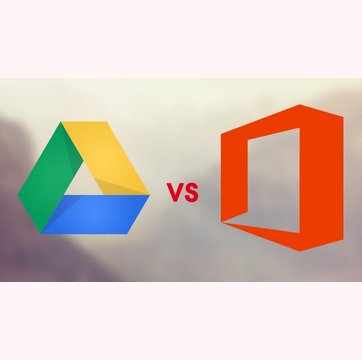 Table of contents
10,000+ teams use Hiver to delight customers!
A Quick-Guide to help you choose between Google Docs and Microsoft Office
Jul 27, 2023
|
9 min read
|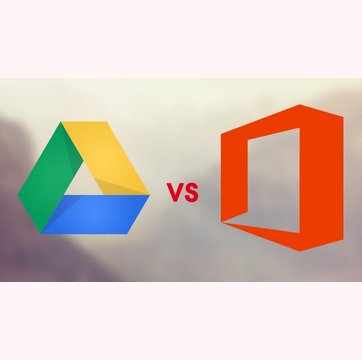 Table of contents
Microsoft Office has long been considered the default option for any business, and it's not surprising why this is so – Employees are comfortable using Office, IT admins are at ease handling large-scale deployments, and the feature set is enough for even the most advanced users.
But in recent years, the emergence of Google Apps and Google Docs has made many organizations rethink this strategy – Mainly because Google Apps offers a comprehensive feature set that takes care of nearly all your IT requirements – from email (with some of the best spam filtering around),and cloud storage to integration with third-party sales & marketing tools, and of course, 'office suite' apps which rival those found in Microsoft Office.
However, many IT decision-makers might still have concerns about whether Google Docs can offer users the functionality Microsoft Office is known for.
While these concerns might have been justified till a few years ago, Google Docs have since made giant strides in functionality and now seems ready for mainstream usage as the suite of choice for your business. Here's a closer look at how these two heavyweights match up across various areas:
Table of Contents
Google Workspace Vs. Microsoft 365: Quick Comparison

Factors

Microsoft 365
Google Workspace
Third-party app integration
Comparatively limited third-party integrations. However, allows extensive integration options with Microsoft tools and services.
Broad integration with third-party apps and cross-platform compatibility.
Cloud Storage
1TB storage per user
Starts from 30GB storage per user; offers up to 5TB
Collaboration & Communication
Robust desktop apps (Word, Excel, PowerPoint)

Video conferencing tools include Microsoft Teams.
Real-time collaboration and web-based productivity apps (Docs, Sheets, Slides, etc.)

Communication tools include Google Meet (Conference tool) and Google Chat.
Mobile Usage
Microsoft Office apps are available on all 3 leading mobile platforms – Windows, Android and Apple.
Google has not made its apps available on Windows Phone.
Email and Productivity Apps
Comprehensive email management with tools like Exchange and Outlook.
Comes with one of the most popular email clients – Gmail. It offers robust features like advanced search options and labels; productivity apps like Keep, Jamboard, Forms, etc.
Privacy and Security
Multi-Factor authentication (MFA).
Two-factor authentication (2FA).
Pricing
Tiered pricing plans – more expensive compared to Google Workspace.
Straightforward pricing, cost-effective, and scalable infrastructure.
Comparative Table of Google Workspace Vs. Microsoft Office
1. Third-party app integration
One area where Google Apps pulls ahead is third-party app integration. Via the Google Apps Marketplace, you can add third-party apps – from CRM systems and project management modules to label merge tools and contact update plugins.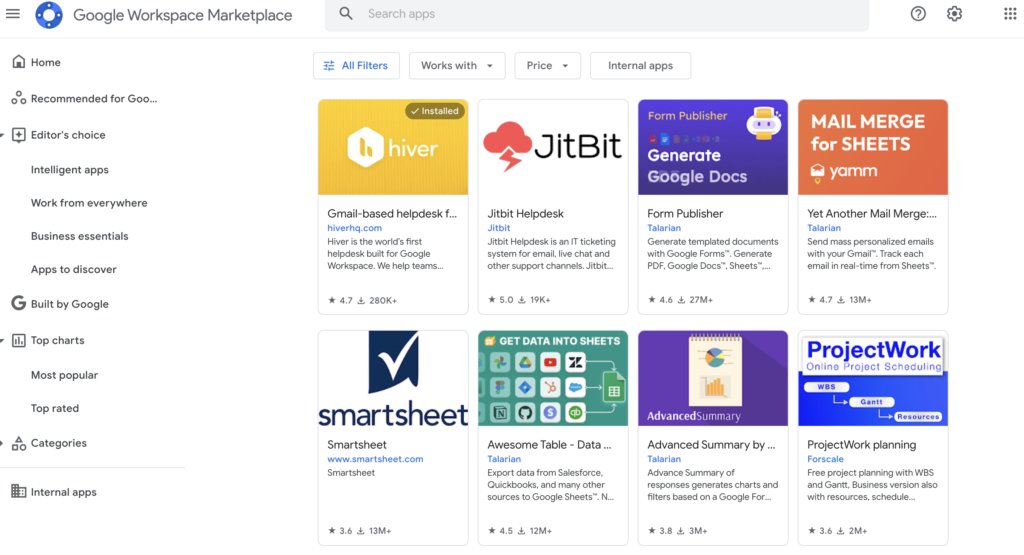 Microsoft has also expanded its Office platform with support for third-party app integration via the Office Store. However, the selection of apps that works seamlessly with your Office subscription is still limited.
For instance, apps like Jira, Asana, Salesforce, Trello, etc., are not directly supported by Microsoft 365. Which means you cannot integrate it with your suite. To integrate these, you need to use other connector apps like Zapier, Integratel, and so on.
2. Cloud storage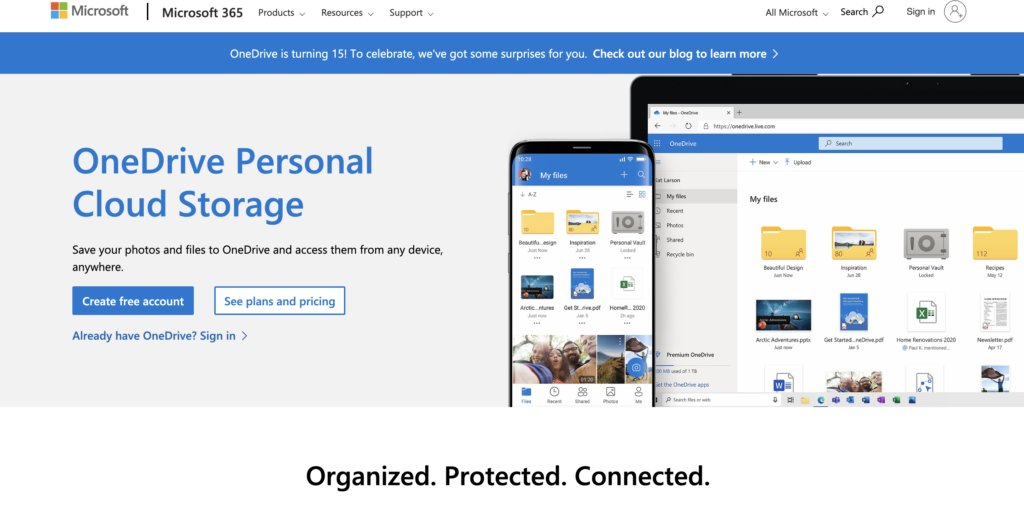 Microsoft has integrated its OneDrive cloud offering into its suite, while on the other side, there's Google Drive. While both cloud storage services have enough features that you won't be complaining, there are a couple of factors which may sway your decision:
OneDrive is integrated into Microsoft Windows, while Google Drive has to be installed separately
Recent statistics show that Google Drive is used by more than 1 billion users across the world. Clearly, this makes it a more popular drive option, which means that if your employees have to collaborate on documents with external contractors and vendors, Google Apps might be a better choice
Microsoft Office gives each user 1TB of space, Google Apps for Business gives 30GB, while Google Apps Business plan starts with 30GB of storage and goes up to 5TB. So, you can upgrade your plan depending on the storage space you need.
Also, read:

22 Google Drive add-ons to improve team productivity

14 hacks to help you become a Google Drive expert
3. Collaboration & Communication
One of the main reasons why cloud-based suites have grown so fast is the ease of collaborative working they bring. Both Microsoft Office and Google Docs offer real-time collaboration on documents and spreadsheets. However, Microsoft Office pulls ahead here by offering real-time collaboration through its desktop apps as well. Even then, as Internet connectivity is a prerequisite for collaboration, it shouldn't matter much either way.
That said, Google's productivity applications have a cleaner interface and are simpler to use.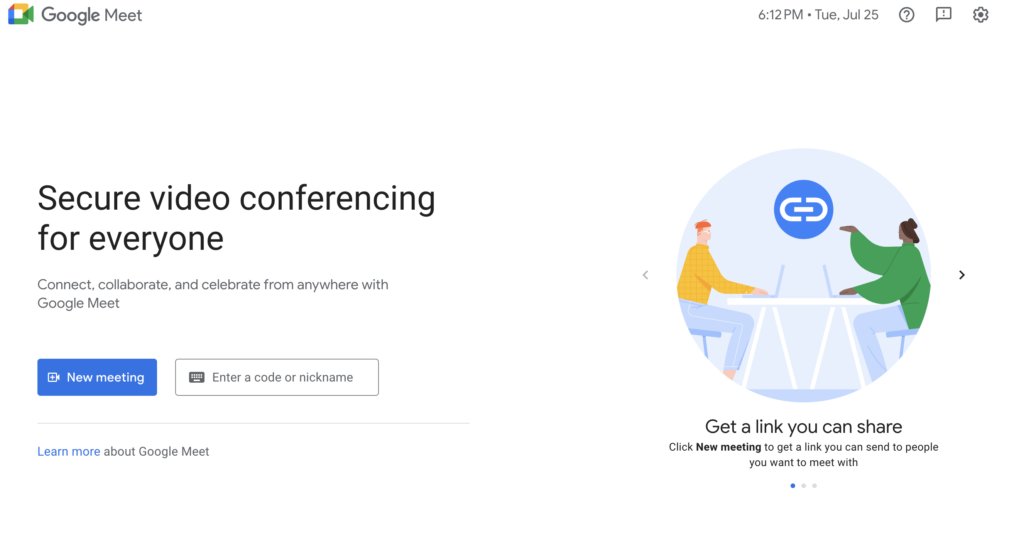 When it comes to real-time communication, both Microsoft and Google come with their own video conferencing apps. The former provides Microsoft Teams, while the latter offers Google Meet. Google also provides Google Chat – which is a text-based messaging tool.
A significant difference between the two video meeting apps is that Microsoft Teams allows a total of 300 participants, while Google Meet allows only 100 participants in their respective basic plans.
4. Mobile usage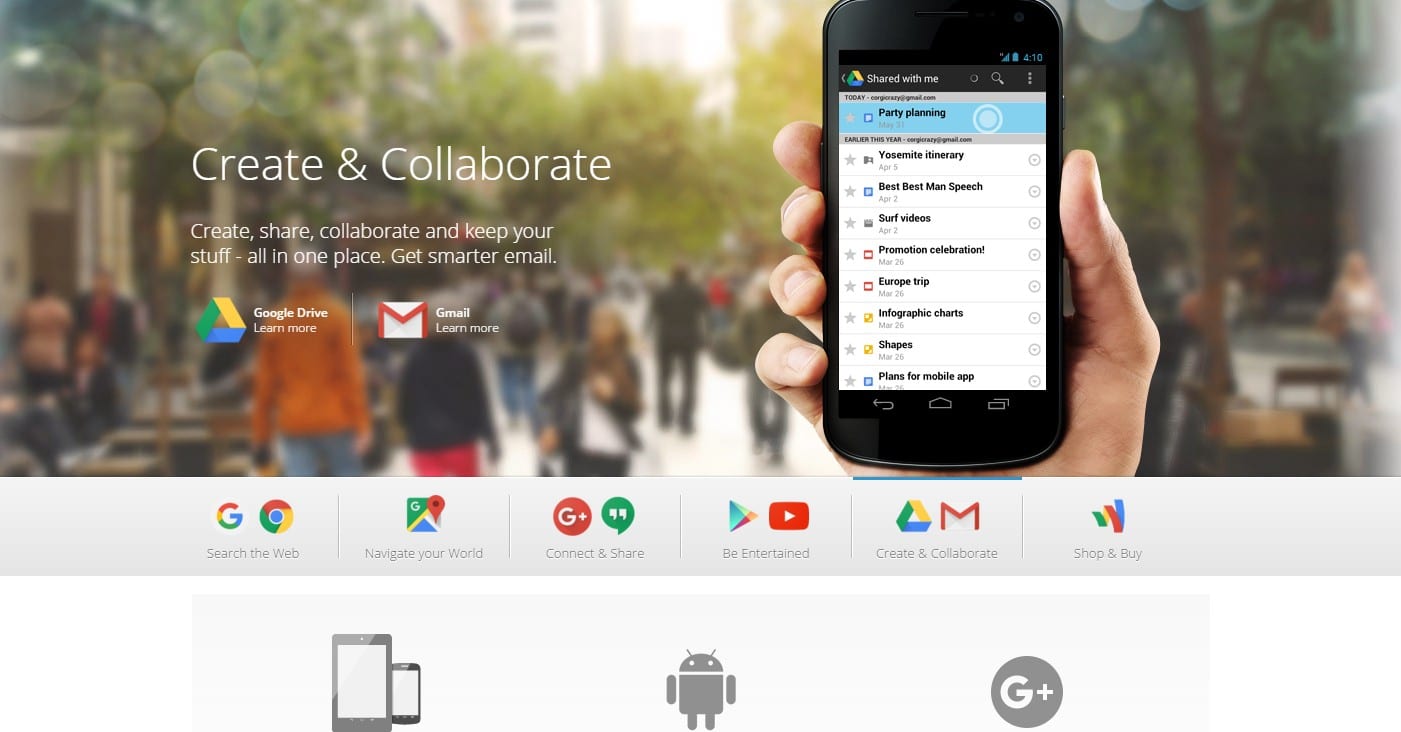 On-the-go usage is a vital part of any office suite these days and both Microsoft and Google offer mobile versions of their suites. Do keep in mind that Google has not made its apps available on Windows Phone / Mobile. Apart from this, while Microsoft Office is available on all 3 leading platforms, companies whose employees use Windows Phone / Mobile might be interested in the new Continuum feature – which lets you hook up selected Windows Phone / Mobile models to a keyboard and monitor – making for a full-featured desktop experience.
Both Microsoft and Google also offer mobile device management, letting administrators set up device security policies. Click here for more information on Google Apps mobile device management, or head to Microsoft's support page to see what mobile management features Office gives you.
5. Email & Productivity
With MS Office, you get the well-known Microsoft Outlook – the desktop-based email, and Microsoft Exchange, which comes exclusively in all its business plans. Microsoft Exchange is now available in two variants – the traditional format in which a business hosts its own Exchange server and a hosted, cloud-based solution – Exchange Online. Microsoft's offering includes several business-friendly features by default – such as e-discovery and archiving.
Beyond Microsoft Exchange, productivity apps like OneNote, Microsoft Word, Microsoft Excel, and PowerPoint are essential to help businesses communicate and collaborate seamlessly. You can easily download them on your mobile devices to collaborate on the go.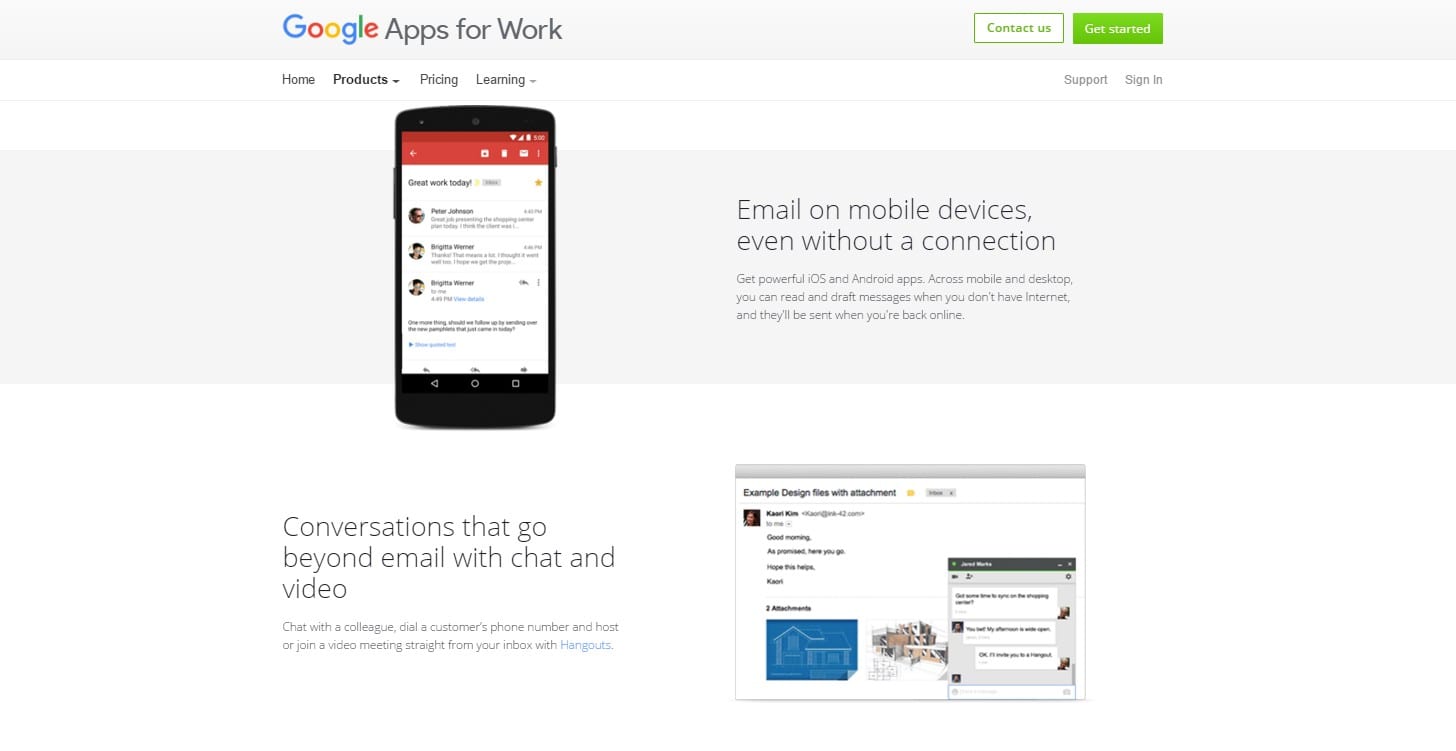 As for Google, Gmail forms the underpinnings of Google Apps and Docs' email integration, with a similar feature set, along with business-specific features such as advanced email filtering, whitelists, blacklists, and rules. For more advanced features, you can opt for Google Apps Unlimited.
Another aspect to why you might prefer Google Apps and Gmail is that with Gmail being perhaps the most popular consumer email service, your users will be more than familiar with the interface and apps.
Apart from this, Gmail's use of Labels can make for a more flexible system as compared to traditional folders used by Exchange and Outlook.
Hiver makes your Gmail Labels even more useful. You can now share your Labels with teammates in seconds and sync up on your client and sales conversations. Know more.
6. Privacy and Security
Both Office 365 and Google Apps are neck to neck when it comes to standards for security.
Microsoft 365 comes with built-in security features, including advanced threat protection, encryption, and identity management tools. Some of its advanced security measures which stand out include:
Multi-Factor Authentication (MFA)
Azure Identity Protection (AIP)
Azure Active Directory (Azure AD)
Such measures ensure strict identity and access management, enhancing the overall data privacy and security of the Microsoft ecosystem.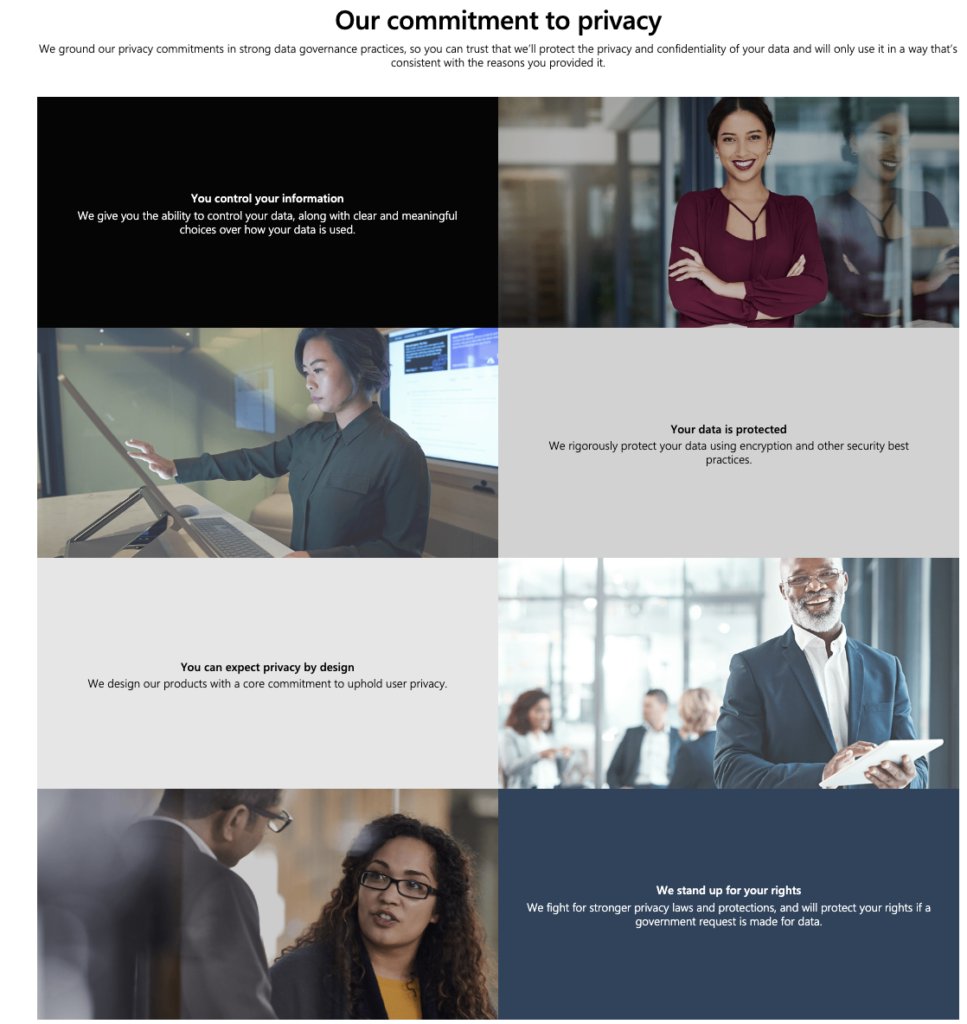 As for Google Workspace, you benefit from industry-leading security practices, including robust encryption protocols, proactive threat detection, and data loss prevention. It has some unique features like:
Two-Factor Authentication (2FA)
Malware Protection
Brand Phishing Defence.
One of the main differentiators which makes Microsoft the clear winner is its multi-factor authentication. Though Google Workspace provides 2FA, it also supports a wide range of third-party apps and extensions. The only downside to having so many extensions is that users may have to grant permission to them.
7. Pricing
Microsoft 365 offers a range of plans to cater to diverse business needs. The Business Basic plan starts at $6 per user per month and includes online versions of Office applications and Exchange for email. The Business Standard plan, priced at $12.50 per user per month, offers desktop versions of Office apps and OneDrive for cloud storage. Microsoft 365 also provides higher-tier enterprise plans, such as Microsoft 365 E3 and E5, which offer advanced security and compliance features.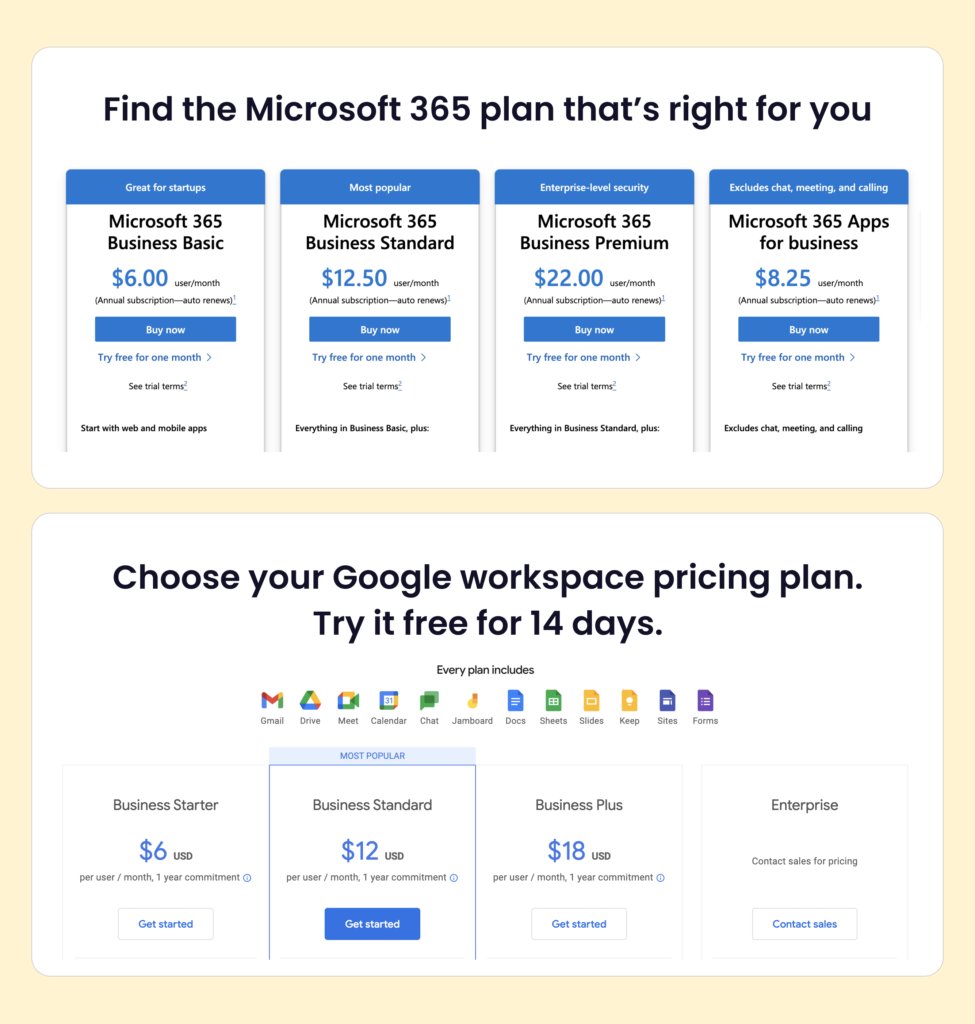 When it comes to Google Workspace plans, the most basic one starts at $6 per user per month. It provides essential features like Gmail, Drive, Docs, Sheets, and Slides. The Business Standard plan, at $12 per user per month, offers advanced features such as video recordings and shared drives for unlimited file sharing. The Business Plus plan, priced at $18 per user per month, includes additional security and compliance features.
Microsoft 365's pricing is quite complicated. On the other hand, Google has adopted a simpler approach to segregating its pricing plans.
The Best Suite For Your Business
Selecting the best suite for your business depends purely on your organization's unique needs and priorities. Try evaluating the requirements of your workforce to determine which suite aligns best. It also depends on your team's preferences, collaboration needs, and familiarity with the respective platforms.
Microsoft 365 offers robust desktop applications, deep integration with Microsoft's ecosystem, and advanced security features, making it a productivity suite for businesses already invested in Microsoft tools.
On the other hand, Google Workspace excels in real-time collaboration, web-based productivity apps, and seamless integration with third-party tools, making it an ideal choice for teams that prioritize collaboration and flexibility.
If you are looking for a collaboration tool that works inside Google Workspace, try out Hiver. To know more about it, schedule a free demo!