Table of contents
8000+ teams use Hiver to delight their customers!
Real estate industry is a highly competitive one. If you don't take your opportunities, someone else will.
Every real estate team is keen to improve their productivity, more site visits, more meetings, more client calls — more of everything.
One way to improve your real estate company's productivity or that of a particular team, like your real estate mobile app development team, without making any massive changes is to get them to add helpful and relevant extensions to their browser. In the rapidly evolving real estate landscape, the role of real estate software development services in streamlining operations and enhancing customer experiences cannot be overlooked.
Chrome Store offers a long list of apps and extensions to improve the way your team works. 
Take your real estate team's productivity up a notch with the following Chrome extensions:
1. Hiver – email management for teams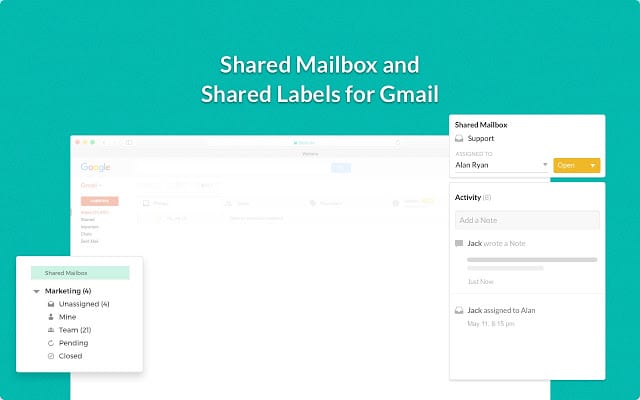 For real estate teams, managing emails well can be the difference between losing or closing deals. You just can't afford to miss out or lose track of emails.
Built within Gmail, Hiver simplifies your real estate team's email communication with the following enhancements:
Manage shared mailboxes such as support@ and sales@ right from your personal inbox.
Assign emails as tasks to teammates and track their progress easily.
Communicate internally by writing notes on email threads, no more confusing CCs, Fwds and BCCs.
Everyone knows who is working on what.
Two agents never collide working on the same task.
Besides this, Hiver also lets users schedule emails to be sent later, share email templates to ensure consistency, snooze emails to deal with them later, and more.
You'd definitely love
Your team can do all of the above straight from their inbox.
Zero learning curve.
Pricing
Hiver has a free trial for 14 days. Post that, you have plans at $12, $24, $37 and $57 per user per month charged annually.
2. Hunter – find email addresses in seconds
Contrary to popular claims, email is still the best way to contact leads or build a network. However, often agents are forced to spend way too much time trying to find the email addresses they want.
With Hunter, you can find the email address of someone with just a click. All you have to do is visit their website or their LinkedIn profile and click on the 'Hunter' icon in the Chrome toolbar.
You'd definitely love
It also lets you share these email addresses with your teammates and also, synchronize them with your realtor CRM or other similar applications.
Pricing
With the free plan, you will get 100 queries per month. If you want more, there are paid plans available at $39, $79, $159, and $319 per month.
3. Feedly – stay connected with the content you need
Staying still in this industry mostly ends in failure. Real estate teams have to be in the know – from industry trends to policy changes. This means a lot of reading.
Feedly makes this hassle-free by allowing you to create curated news feeds. You can add RSS feeds from relevant websites to the app, every time they publish a new post, it will get updated in your app.
You'd definitely love
With Feedly, agents can get all their content in one place.
Pricing
Feedly has a free plan that allows users to curate feeds from up to 100 sources. Paid plans are available at $5.41 and $18 per month.
4.Any.do – stay organized and on top of everything
Real estate teams need to have a clear idea about their daily tasks whether they are at home, on-site, or at work.
This is where Any.Do comes in, it lets you create to-do lists right from your Chrome browser. It also enables users to sort tasks by due date or by category.
You'd definitely love
The app is available on multiple platforms, you can access your to-do lists on multiple devices.
Pricing
Has a free plan with limited features. The premium plans start at $2.09 per month.
5. DocuSign – add or collect signatures easily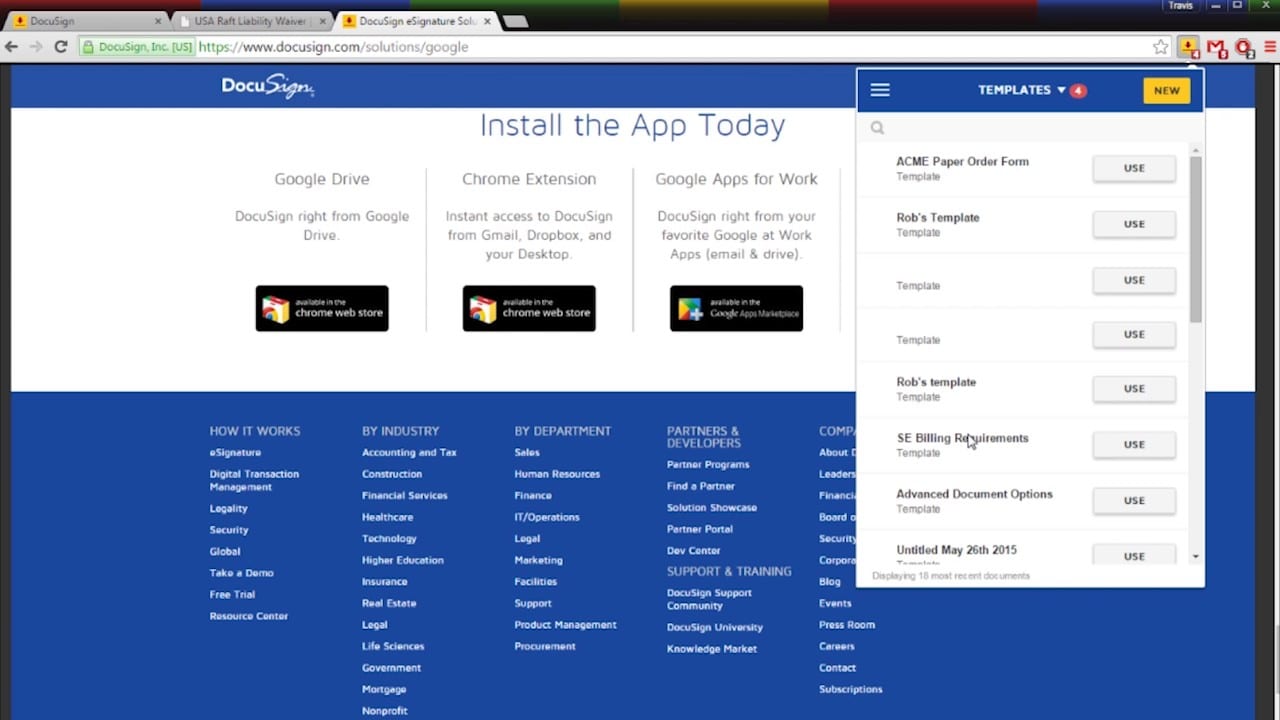 Often you would see real estate teams toiling over digital signatures. They have to download the PDF documents first, get them signed, and then scan it. Besides being a time-suck, it increases security risks too.
DocuSign's Chrome extension lets users electronically sign documents and collect signatures from others in a simple and secure way.
You'd definitely love
It also gives you the real-time status of documents, sends reminders to signers, and notifies you when you have to sign a document.
Pricing
DocuSign has a free trial for 30 days. They have special pricing plans for real estate agents starting at $10 per month per user.
6. Fyle – track and manage expenses right inside Gmail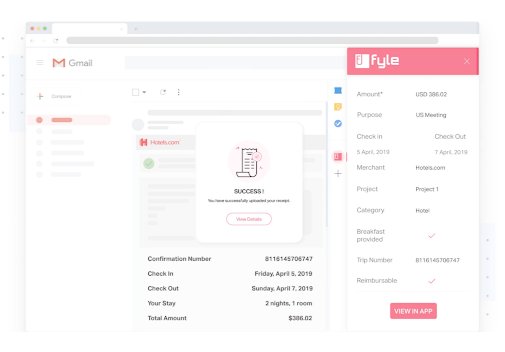 If you wish to maintain a healthy cash flow and avail tax deductions, you must track your expenses. However, with a wide variety of expenses to track and agents spending most of their time outside of the office, expense management tasks can prove to be time-consuming and frustrating.
Fyle's Chrome extension can resolve this problem to a large extent. With its expense report tool, you can capture and auto-extract expense information such as the date, amount, merchant name, and category from email receipts with just one click. This not only saves time and eliminates manual efforts but can also ensure all expense reports are accurate and error-free.
You'd definitely love
Fyle lets users generate expense reports.
Pricing
Fyle charges only for active users who create at least one expense report in a month. Their paid plans start at $4.99 per active user/month.
7. Recruit CRM – source talent for real estate teams!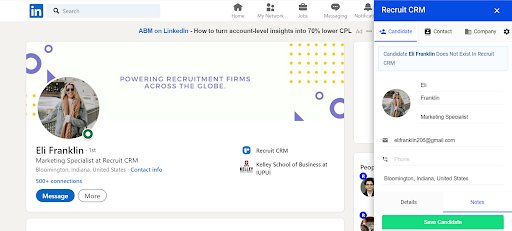 For real-estate agents looking to source talent for brokerages, Recruit CRM's Chrome Extension is a good choice. The advantage with this tool is that it helps you automate a lot of the sourcing and hiring process.
This Chrome Extension also comes with a software that has an in-built Applicant Tracking System and a Recruitment CRM that allows brokerages to manage candidates and their entire team.
You'd definitely love
Supports all major browsers and comes with an unlimited time free trial.
Pricing
Recruit CRM has a free version.
Team- $69 per user/month billed yearly or $85 per user/month billed monthly
Business- $99 per user/month billed yearly or $119 per user/month billed monthly
Enterprise- $125 per user/month billed yearly or monthly.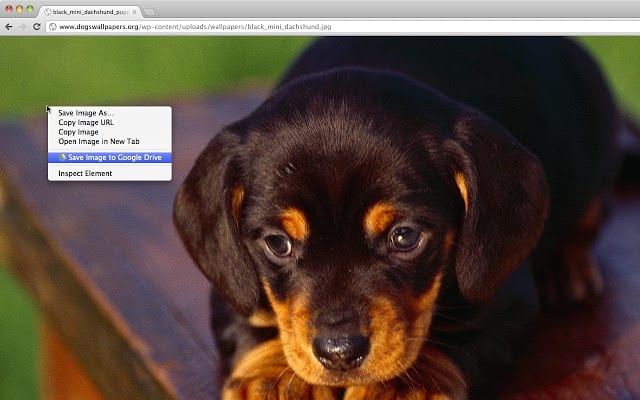 If your real estate team spends a lot of time in Google Drive, then this extension is a must-have. It allows teams to save documents, images, audio, and videos to their Google Drive directly from their Chrome browser tab. All you have to do is: right-click on them and select 'Save to Google Drive'.
You'd definitely love
Screen capture a browser tab and save it to your Drive by simply clicking on the 'Google Drive' icon in their Chrome toolbar.

Automatically convert Microsoft Office files or comma separated files to Google Docs format.
Pricing
It is completely free.
9. Quick Drive – access your G Drive from your browser
This is another extension for Google Drive users. Quick Drive lets teams quickly access the files and folders they have stored on their Google Drive. You may it find it useful during presentations and client meetings.
You'd definitely love
Once it is installed, you will be able to jump to the target file/folder right from the web page you are on. All you have to do is click on the Quick Drive icon in the toolbar, a pop-up will appear, listing all your Google Drive files.
Pricing
It's a free tool.
10. Blur – strengthen your defenses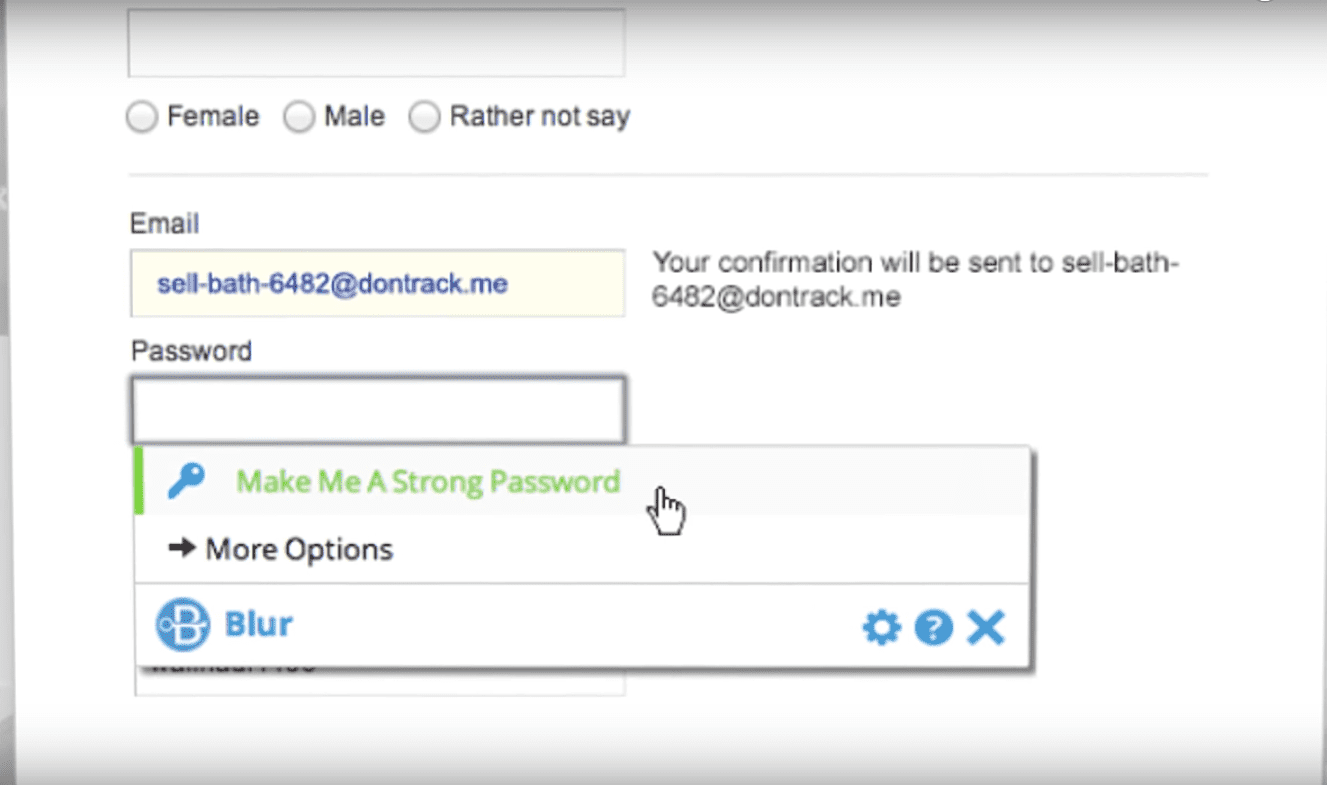 With the growing security threats, it is very important for real estate teams to keep their payments, passwords, and other information safe. Blur extension helps users generate secure passwords, protect credit card details, and autofill forms quickly.
You'd definitely love
Passwords and other key data are secured with AES-256 encryption and separate keys are used for authentication/authorization and data encryption.
Pricing
There is a free plan. The premium plan is priced at $39 per user per year.
Being resourceful is a quality most clients will appreciate. It shows that your agents are committed to giving them the best service. That's exactly what this extension will help your team with.
It allows agents to calculate the monthly instalments and amortization table of home mortgages based on the amount, interest rate, and loan year.
You'd definitely love
It is rather easy to use, even for non-finance people.
Pricing
It is a free tool.
12. Buffer – amp up your social media efforts
Buffer allows users to schedule posts on social networks like Twitter, Facebook, LinkedIn, and more. Its Chrome extension integrates directly into Twitter.com, Facebook.com, Tweetdeck, Pinterest, Reddit and Hacker News.
It is a massive timesaver for real estate teams as they don't have to break their thought process or stride each time they want to schedule a post.
You'd definitely love
You can add web pages to your Buffer queue with just one click.
It also lets users create images with Pablo.
Pricing
It has a free personal plan with basic features. Pro plans for businesses start at $99 per month.
13. Toby – save browser sessions
Real estate agents have to stay on top of so many things that they are often forced to have way too many browser tabs open. This can be way too distracting, they may end up losing track of what they have open.
Toby solves this problem by allowing users to save browser sessions. Users can revisit them later when they want to. Users also have the ability to create collections and add browser tabs to these collections.
You'd definitely love
It comes with an inbuilt search feature allowing users to locate things quickly.
Pricing
Toby is free for individual users. To know the pricing details of team plans, you'd have to contact the organization.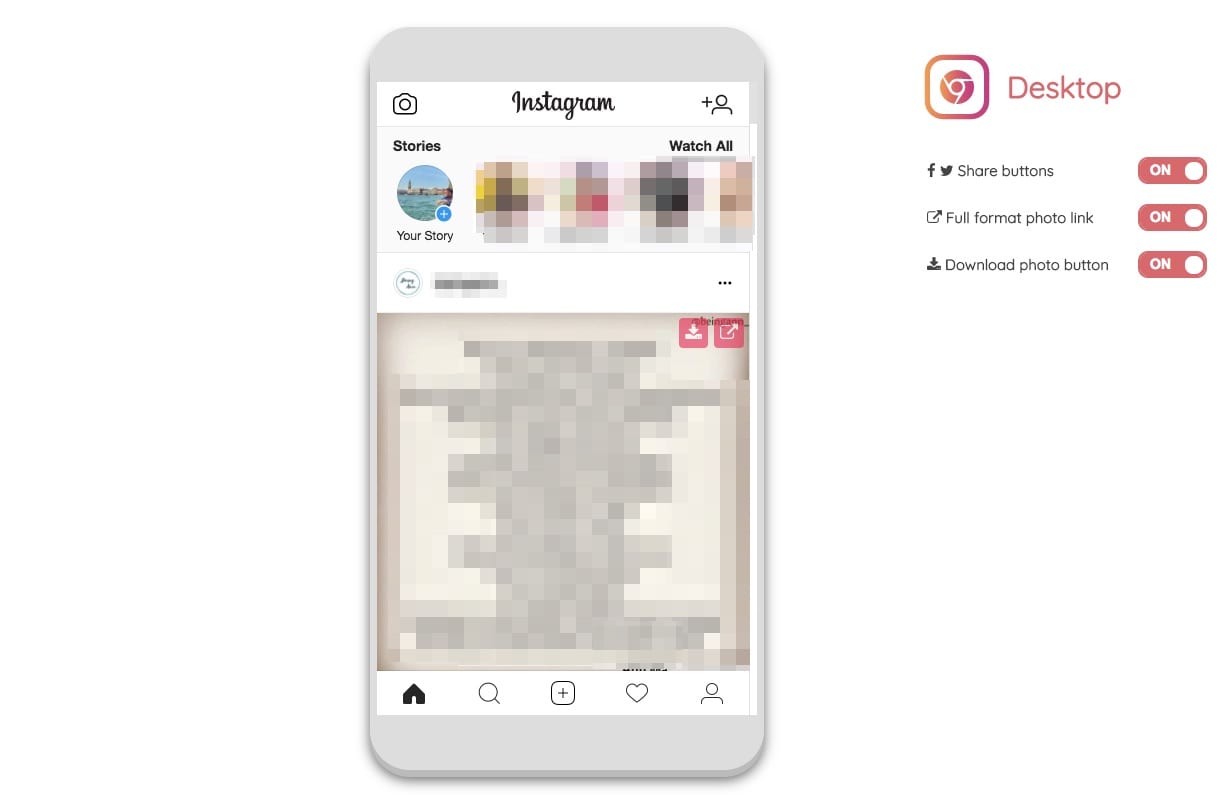 Real estate is a visually driven industry, building an active presence on Instagram is a must. However, the desktop version of Instagram is very limited in terms of features. Your teammates will have to keep switching between their smartphone and desktop, which is a hassle.
'Desktop for Instagram' extension fixes this problem by allowing users to access the Instagram mobile app on their desktop. This way agents will be able to make necessary edits to pictures of homes and buildings and upload it directly from their desktop.
You'd definitely love
The app also lets you open and download full HD photos from Instagram.
Pricing
It is a free tool.
15. Save to Pocket – make commutes more productive
Real estate agents spend the majority of their time traveling – for site visits, client meetings, and more. Make these hours more productive by using it to read or listen to the latest happenings in your industry.
'Save to Pocket' extensions allows users to save content that they want to read, listen, or view later. It automatically syncs across all your devices so you can view it at any time, even without an internet connection.
You'd definitely love
You can add tags to articles you save.
Get content recommendations.
Pricing
The basic version is free for everyone. Premium plans are available at $4.99 per month or $44.99 per year.
16. Zapier – cut down the time spent on repetitive tasks
Agents waste a lot of time on repetitive tasks like updating spreadsheets, fixing meetings, and more. This significantly reduces the time they get to spend with clients.
This is where Zapier comes in, it connects different apps with each other, letting users automate workflows and get work done faster. Agents will be able to build small workflows such as creating a to-do list in their favorite to-do app, sending messages via email or text, add data to a spreadsheet or form app, and more.
You'd definitely love
The best part is that you can trigger these workflows with just a click. To learn more, visit their page.
Pricing
The basic version that comes with limited features is free for everyone. Pricing for Zapier for teams starts at $250 per month.
17. Pushbullet – don't let mobile phones distract you
Mobile phones can be very distracting when you are at work. However, when you are in a real estate business, you can't completely ignore your mobile phone. For instance, you may receive texts and calls from clients. You just can't afford to miss this.
An excellent way to solve this conundrum is to get Pushbullet extension. It allows agents to send and receive SMS messages and also, reply to messages on WhatsApp, Kik, and Facebook Messenger from their desktop itself.
You'd definitely love
Share links and files between your devices, or with teammates.

Check all of your phone's notifications on your computer.

Use Pushbullet channels to subscribe to timely notifications about things you care about.
Pricing
The free plan has a few limitations such as it allows you to send only 100 messages per month. The Pushbullet Pro plan comes at $3.33 per user per month.
18. Clipchamp – create quality videos easily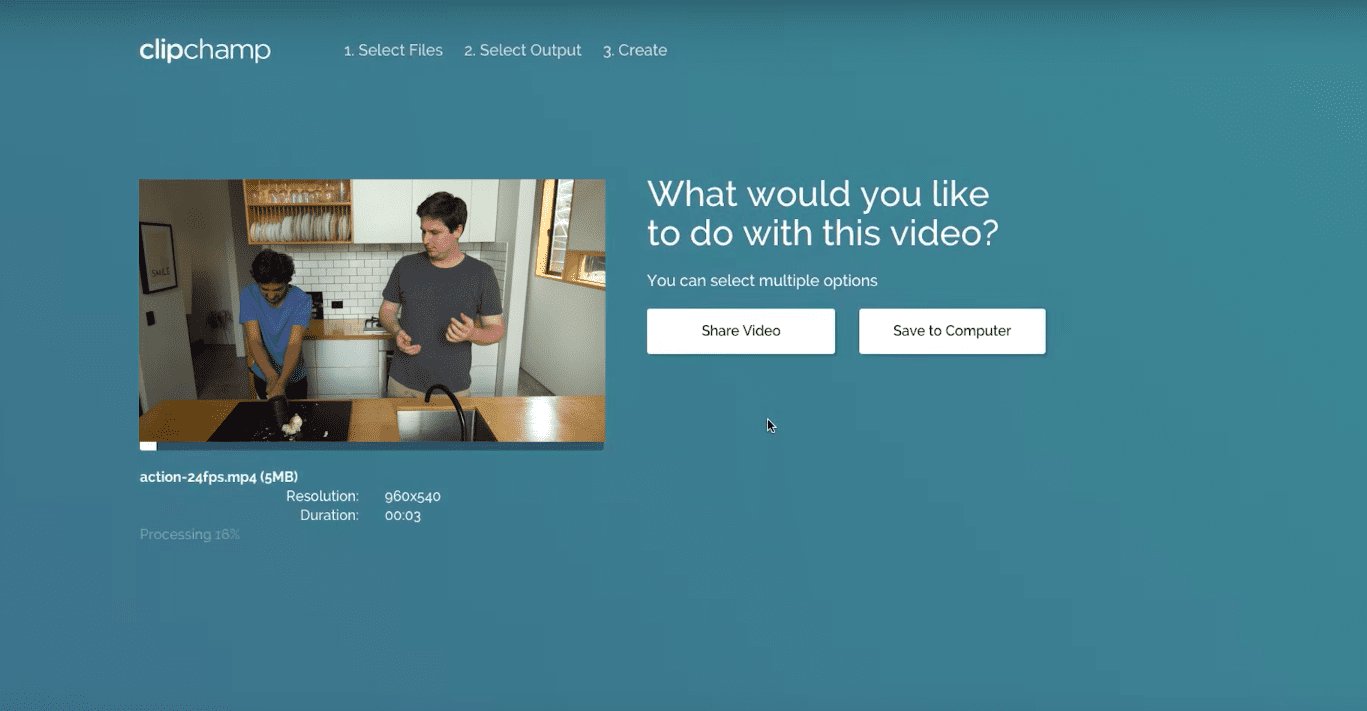 73% of homeowners prefer to hire listing agents who use online video. However, it is very easy to dismiss video-making as a time taking activity which requires a certain level of expertise.
It doesn't have to be, ClipChamp extension lets users record videos with your webcam, do basic edits ( trimming, cropping, rotating, etc),convert videos to formats like MP4 and FLV, compress videos, and more.
You'd definitely love
It allows users to upload the video output directly to platforms such as YouTube, Vimeo, Google Drive, Facebook, and more.
Pricing
It has a free personal plan with basic features. For enterprise plans, contact their sales team.
19. Grammarly – enhance your written communication

A study by Redfin found that almost 43 percent people would be less inclined to tour a home if it's online listing had grammar mistakes. It is not just the listings, even grammar mistakes on your social media posts and email exchanges can diminish your credibility.
A great to solve this problem is Grammarly. This extension checks your text for common grammatical errors, contextual spelling mistakes, phonetic spelling mistakes, and irregular verb conjugations.
You'd definitely love
It also provides synonym suggestions to make your writing more readable and precise.
Pricing
The basic version is free for everyone. Team plan is priced at $10 per month per member.
20. Checker Plus – access Google Calendar from Chrome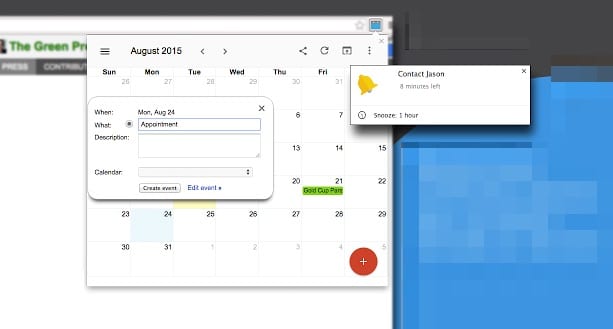 Google Calendar is an integral part of most real estate team's workflow. They use it to fix appointments, plan their work week, remind themselves of upcoming site visits or client meetings, and more.
This extension allows users to access Google Calendar from their Chrome toolbar. Besides that, you can add calendar events, see reminders, use Chrome's Omnibox to add events with a custom tag, and add Facebook events quickly. The best part is it works offline.
You'd definitely love
It has an option to run in the background even when Google Chrome is closed
It also supports multiple calendars.
Pricing
It is a free tool.
Wrapping up
With so many useful Google Chrome extensions around, you can get easily carried away — adding way too many tools. In such cases, use Extensions switcher to quickly enable and disable extensions so that the browser performance is not affected.
Always remember, no matter what extension you install, make sure to go through the reviews, select the ones that fit your purpose, are simple to use, and are secure.
Further reading
Once you've managed to turn your browser into a powerhouse, you can now focus on doing the same to your Gmail inbox. You have the capability to turn your Gmail into a helpdesk and manage Shared inboxes like a pro. Your inbox is a lot more capable than you think.