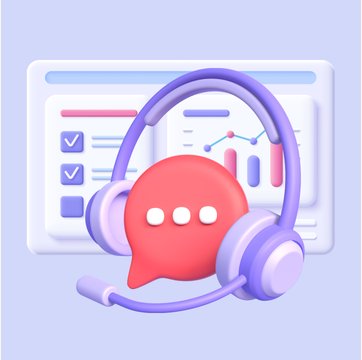 Table of contents
Transform Gmail Into A Multi-Channel Helpdesk
Top 5 Customer Support Systems for Your Business
Aug 25, 2023
|
6 min read
|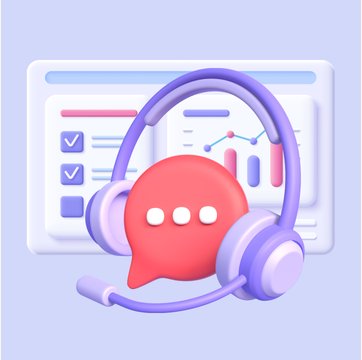 Table of contents
In today's competitive business landscape, efficient customer support systems are crucial to provide seamless service. They play an important role in managing customer inquiries, streamlining customer support, and in ensuring a smooth and satisfactory customer experience.
In this article we delve into the top 5 support systems for your business, their capabilities, and how they can elevate your customer service.
5 best customer support systems
Here are five customer service systems with capabilities such as ticket management, automation, multichannel support, and more to help your business.
1. Hiver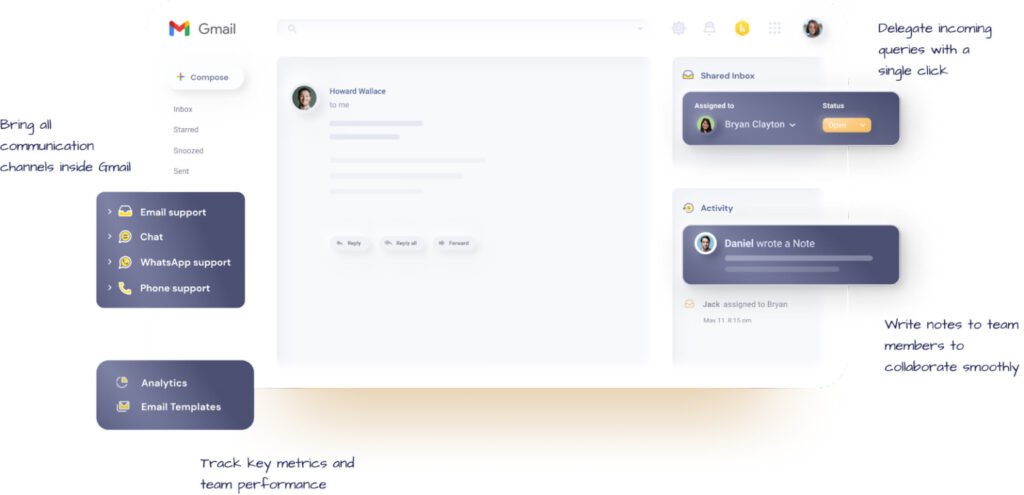 Hiver is a multi-channel help desk built specifically for teams on Google Workspace. It allows teams to offer customer support across communication channels such as email, live chat, knowledge base, and voice from right from their Gmail inbox. The platform is among one of the best customer service software available in the market.
What we like:
An intuitive and easy-to-use interface that your agents can get started with minimal training.
Collaboration capabilities that allow seamless internal collaboration without relying on CCs or forwards. For instance, simply @mention a colleague on Notes (present alongside email threads) for their inputs.
Smart automations that allow you to automate mundane and repetitive help desk tasks. For example, you can automatically assign incoming queries to agents in a round-robin manner ensuring better workload distribution
Knowledge base feature with which you can easily build and host a repository of help articles for customers or agents to refer to at any time to enable self-service.
Robust reporting and analytics that gives you real-time insights into team performance and customer happiness. For instance, Hiver's prebuilt CSAT reports allow you to see customer feedback in real-time to help you craft better experiences. This helps in improving customer satisfaction.
24/7 customer support across all plans
Pricing:
Hiver offers three types of pricing plans.
Lite plan: $15/user/month
Pro plan: $39/user/month
Elite plan: $59/user/month
Free trial: 7 days
Discover how Hiver helps you offer seamless customer support
2. Zendesk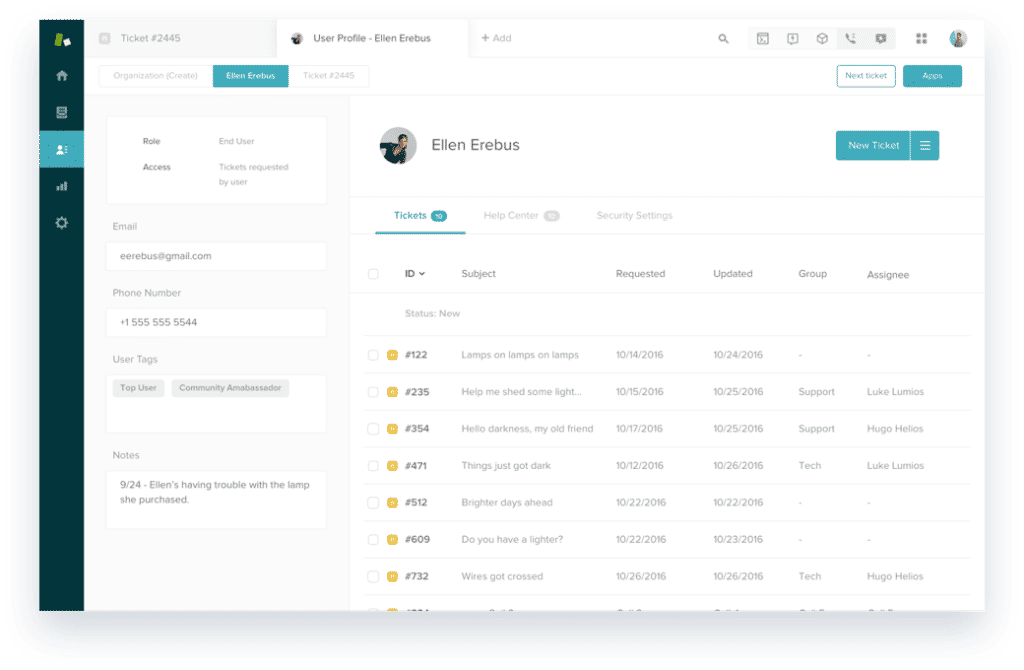 Zendesk is a help desk platform that is designed to provide omnichannel support across email, live chat, phone, and knowledge base.
The platform has a few limitations in that it is quite expensive as compared to other customer support systems in the market.
To put it in perspective, Zendesk is 51% more expensive than Hiver. Not just that, vendor support on Zendesk can cost anywhere between $1500 and $2800. Whereas with a platform like Hiver, onboarding assistance and around-the-clock support is available across all pricing plans.
What we like:
Zendesk bots to empower customers to self-serve and get instant answers to their queries.
Business rules and triggers to define conditions to route incoming tickets. For instance a ticket from a VIP customer can be routed to an expert team used to handling such requests
Reporting and analytics with prebuilt dashboards that allow you to track key customer service metrics and other aspects of the service experience and customer data.
Pricing:
Zendesk has three tiers of pricing for small to large-sized businesses.
Suite Team: $49 per agent per month
Suite Growth: $79 per agent per month
Suite Professional: $99 per agent per month
For enterprise companies, Zendesk has two tiers of pricing.
Suite Enterprise: $150 per agent per month
Additional and more powerful enterprise plans start at $215 per agent per month
Free plan: 14 days
Top 10 Zendesk alternatives for 2023
3. Freshdesk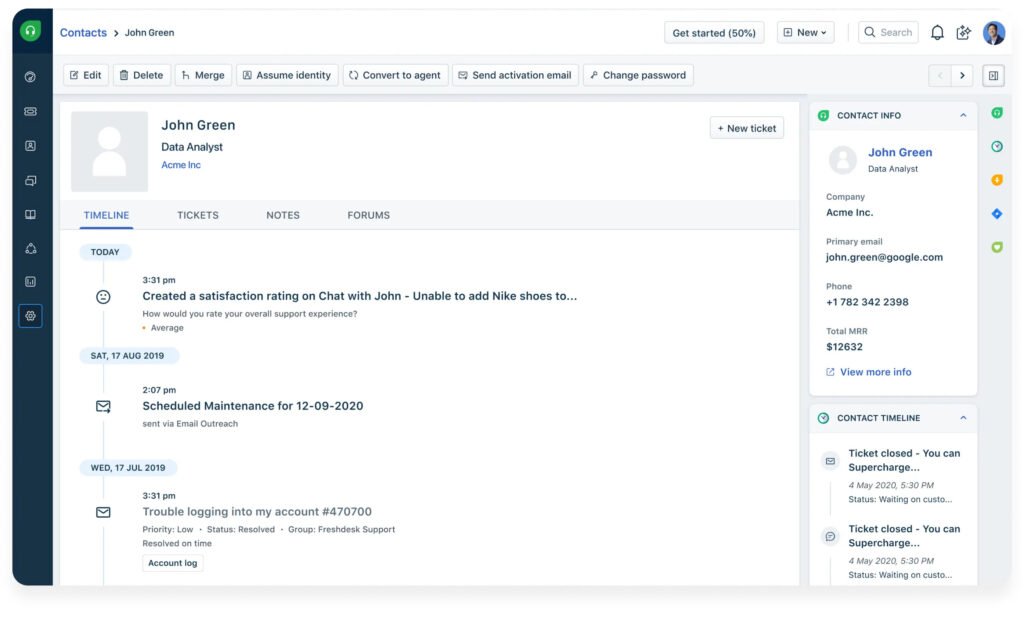 Freshdesk is a cloud-based customer service solution that empowers both large and small businesses to provide efficient and exceptional customer service across multiple channels.
Whether you're a small startup or a large enterprise, Freshdesk's software solution offers a suite of features designed to streamline customer interactions, automate processes, and enhance overall support operations.
What we like:
Free plan for businesses that have a budget constraint but require a customer support tool to manage queries
Scenario automations that allow your customer service agents to automate repeated actions on support tickets. This makes it easier for your customer service team to manage a large volume of tickets that require similar actions.
Parent-child ticketing to help resolve complex tickets faster by splitting a single (parent) ticket into multiple smaller (child) tickets. This improves query response times.
Curated reports to help you understand how your support team is performing against different customer service metrics
The biggest drawback with Freshdesk's ticketing system, however, is that it lacks seamless integration with Google Workspace products. New tickets cannot be addressed from within Gmail and can only be managed from the Freshdesk platform.
This requires agents to switch between platforms. Aside from this, Freshdesk has a complicated interface that is difficult to setup and use.
Pricing:
Freshdesk offers four types of pricing plans.
Free: Starter plan for unlimited agents but with limited features
Growth: $15 per agent per month billed annually
Pro: $49 per agent per month billed annually
Enterprise: $69 per agent per month billed annually
Free trial: 21 days
Hiver vs Freshdesk: A detailed comparison guide
4. Help Scout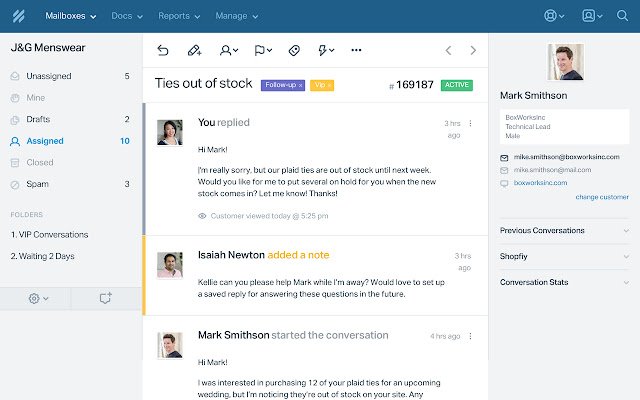 Help Scout is a customer support and help desk system that helps teams focus on providing personalized support experiences to customers. It offers a range of features that empowers businesses to streamline customer inquiries and enhance customer communication.
What we like:
Beacon, a bot that can either offer suggestions of relevant help articles or connect customers to a live agent. This enables customer self-service
Shared Inbox that allows your support agents to manage group emails such as info@ and support@
Automated workflows to help you automate repetitive tasks like assigning tickets, tagging queries, and sending out follow-up reminders
All that being said, Help Scout's collaboration capabilities can be limiting. That's because there is a tendency for internal and external conversations to overlap. If agents are not well versed with the platform, there's a good chance that they might end up sending an internal message (meant for team members) to external stakeholders (vendors, customers, etc.).
Another drawback is that if you need to set up and manage SLAs (Service Level Agreements) you will need to rely on an integration with Super SLA since there is no way to do it through Help Scout.
Pricing:
Help Scout offers three types of pricing plans:
Standard: $25 per user per month
Plus: $50 per user per month
Pro: $65 per user per month
Free Trial: 15 days
Help Scout pricing: Does it offer value for money?
5. ServiceNow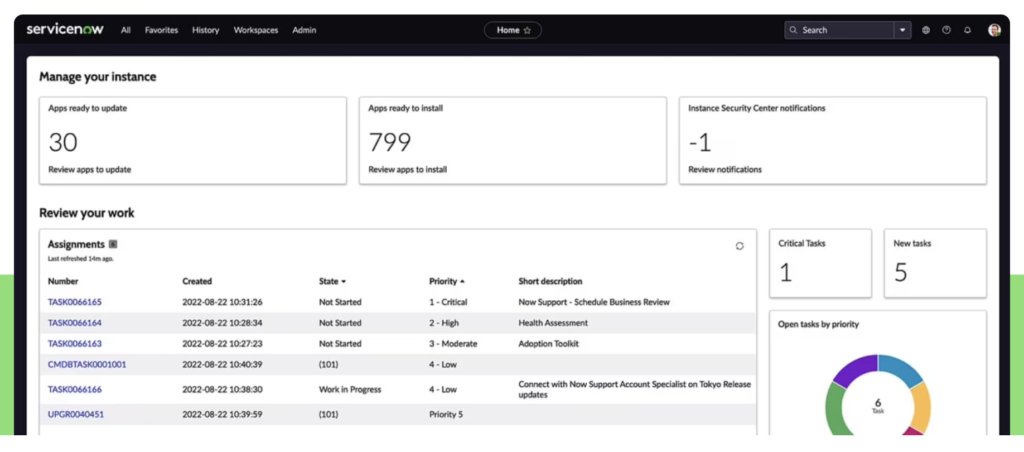 ServiceNow is a support system that is designed to streamline workflows, automate processes, and drive collaboration across various departments on customer issues and queries.
While its primary focus is on IT service management, it also offers capabilities for customer support and service management
What we like:
Case management to help you track and manage customer queries and requests
Workflow designer to help set up custom workflows to streamline your support processes and customer requests
Reporting and Analytics that can be used to track performance metrics and build custom dashboards to monitor progress
The customer support software does have a few drawbacks. It is quite complex to set up and use and often requires specialized training. The platform's implementation requires dedicated IT resources and may not be suitable for some organizations.
Pricing:
ServiceNow offers custom pricing based on multiple factors such as the size of your organization, number of users, customizations, and more.
Getting started with choosing the right customer support system for your business
Choosing the best fit for your business from the various customer service tools available in the market can be challenging.
While evaluating a customer support system, you need to consider different factors such as the specific needs of your business, scale of operations, budget constraints, and the level of integrations and customizations required.
This will help you choose the right tool to help you elevate your customer service, foster lasting relationships, and increase business growth.