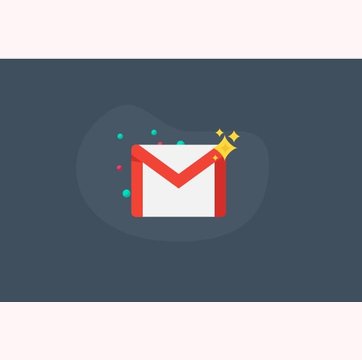 Table of contents
Migrate to a help desk that works within Gmail
The new Gmail: everything you need to know
Nov 21, 2023
|
5 min read
|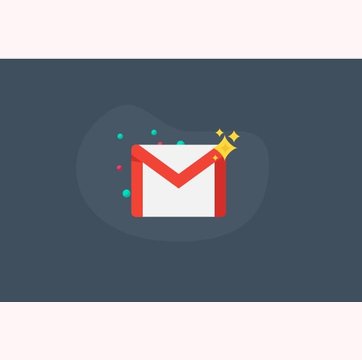 Table of contents
1.2 billion people (including 4 million businesses) use Gmail. Even the smallest of changes to Gmail means a big deal. While Google has kept tweaking Gmail every now and then, this one is huge — the biggest overhaul Gmail has ever seen.
With this update, Gmail has become more business-focused than it has ever been. Email, calendar, contacts, and to-dos are nicely integrated inside Gmail. Businesses will find the new Gmail very handy for scheduling meetings or managing tasks.
Google has paid a lot of attention to data security too. One of the biggest additions is the confidential mode which has been designed to prevent loss of sensitive business information through hijacking.
Overall, you get a safer, smarter, and more efficient Gmail. The features are designed to make users more productive, make business' data more secure, and help individuals and teams manage email overload better than ever. There's a lot more. Let's dive in.
Table of Contents
Do more from inside your inbox
The new Gmail has been designed to help you get more done from your inbox. There is a new sidebar on the left to give you quick access to Calendar, Google Keep, and Tasks.
You can create and edit Calendar invites, jot down ideas in Keep, and manage to-dos in Tasks — all from your inbox side panel. It is a big step towards integrating mail, contacts, tasks, and contacts.
Tasks, in case you're wondering, is new too. It's been designed to help you handle work on the go. You can create daily tasks, organize multiple lists, and track important deadlines across devices.
You can simply drag and drop emails into Tasks to create a to-do. Tasks with due dates start appearing in your Calendar too.
You can also access your third party add-ons from the side panel. You'll be saved from switching between apps or tabs to get things done.
Hover actions to do things faster
Before, you'd have to select an email and choose what to do from the top of the window. The new Gmail lets you do things faster. All you have to do is hover over an email (you do not have to click into them),and you get options to archive, snooze, or RSVP to a meeting invite.
Preview attachments without opening the email
Remember when you had to go through an entire conversation to access an attachment? No more.
When you load the new Gmail, you'll be asked to pick a view for your inbox: Default, Comfortable, or Compact.
Choose the Default view and you get the ability to preview attachments without even opening the email.
Managing emails becomes effortless inside new Gmail
All of us receive more email than we need. Most of us end up spending more time inside our inboxes than we'd like. We can all do with some email management help.
Gmail is doing its bit to help you spend less time on managing emails with a list of new AI-driven features — Nudging, Smart Reply, and High-Priority notifications.
The Nudge to remind you to process an email
If an email has been lying around your inbox for a while and Google thinks it is important (based on your previous interactions) — Gmail moves it to the top of your inbox and 'nudges' you to act on it.
This is huge for people who are used to seeing an email and leaving it to process at a later time — most of us are guilty of doing that. Well, you now have reminders to process them.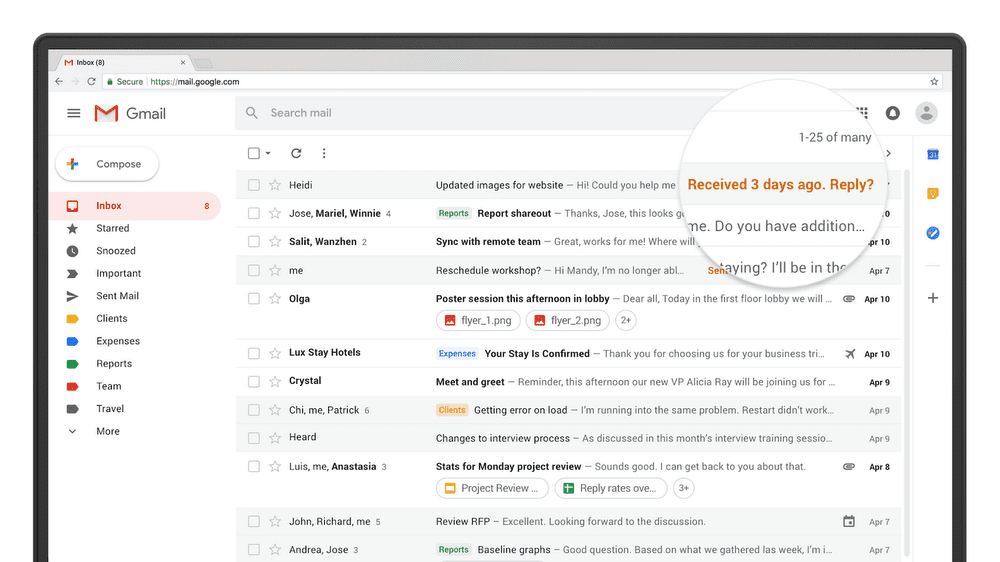 Smart Reply for quicker replies
Smart Reply, which was introduced last year for Gmail mobile apps, now comes to your browser. Google basically uses machine learning algorithms to learns the pattern of your replies and gives you three options it thinks you might use.
Given that more than 10 percent of mobile replies are already done using it, there is no doubt that this is going to become a popular feature for the web too. Anything that helps you respond to emails faster is a welcome step.
High-Priority notification to curb interruptions
Gmail mobile also gets a High-Priority notification feature, meant to curb interruptions and clutter. The feature ensures that you only get notifications only for very important messages.
Unsubscribe recommendations to reduce clutter
Google has also taken a big step to reduce email clutter. Based on how many emails you receive from a sender and how many you actually read, Gmail will recommend when you should unsubscribe from mailing lists.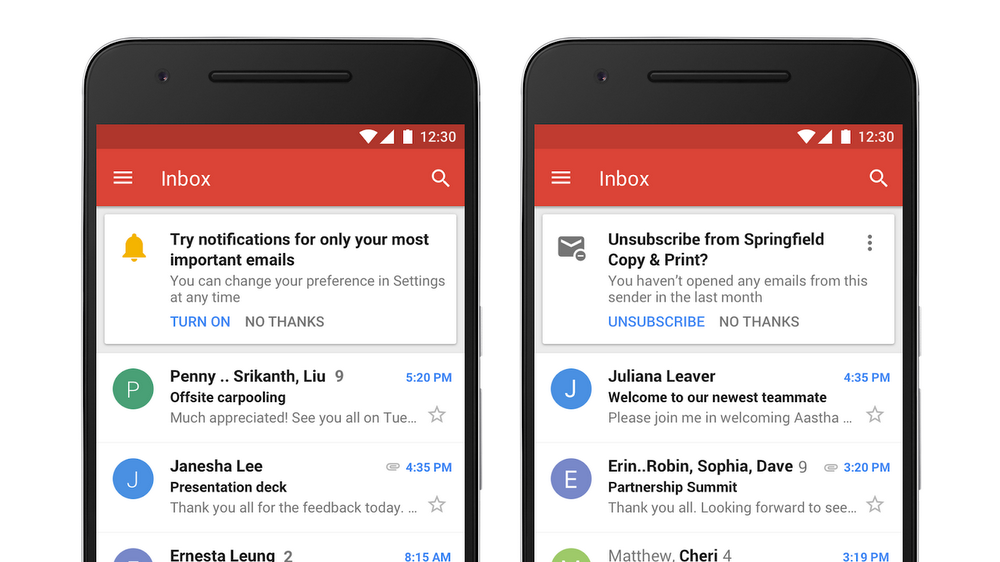 The new Gmail is absolutely secure for businesses
Google has paid a lot of attention to security. There are new phishing protections that address Business Email Compromise threats, or when someone impersonates another person to get access to sensitive data. The new protections help Gmail block 99.9 percent of BEC attempts by warning users or sending emails to spam automatically.
There is an all-new Confidential Mode aimed to protect emails containing sensitive information. You can set expiration dates for emails, or revoke previously sent emails. You also get the ability to block recipients from forwarding, copying, or downloading certain messages.
The security warnings within Gmail have been redesigned to make them simpler to understand. They come with a clear call to action to employees. Basically, the new Gmail will do a much better job of informing people when a potentially risky email arrives.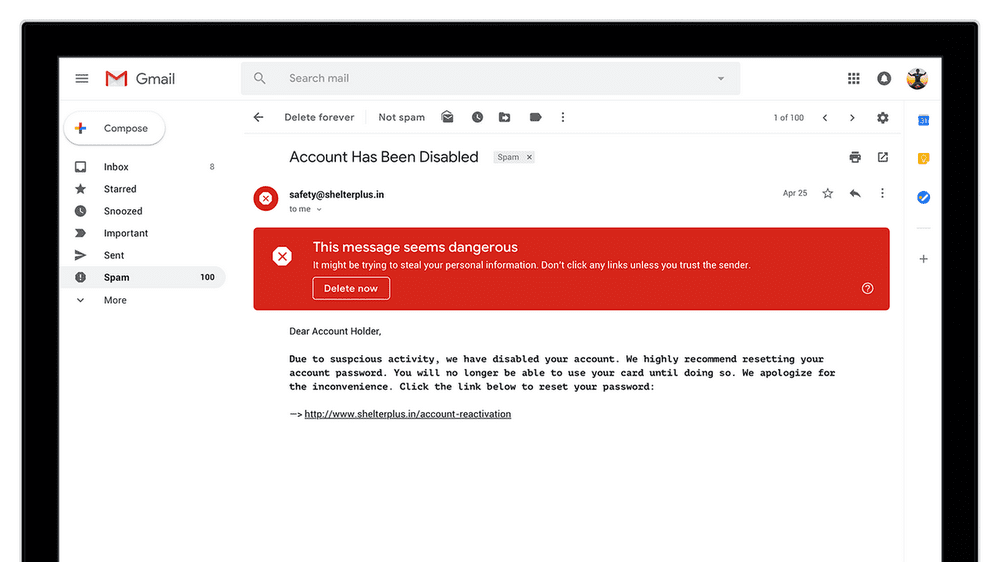 How to get the New Gmail
If you haven't tried the new Gmail yet, all you've gotta do is click the Settings gear and select Try the new Gmail. Your page reloads and there you go!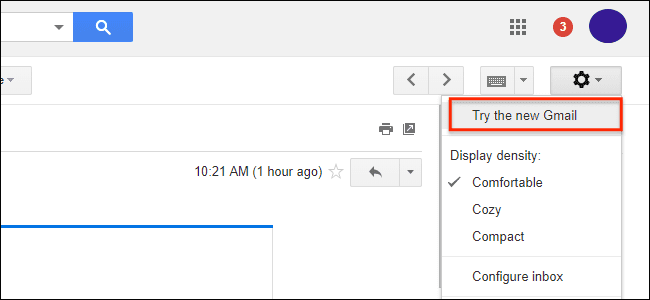 The update is rolling out gradually and you might not have access to it right away. Sit tight.