Table of contents
8000+ teams use Hiver to delight their customers!
Hello there!
We've been hard at work building a lot of new stuff, which we have been quietly releasing to Hiver users over the last 3 months. It's very likely that you have already discovered some of these features and have started using these, but we thought this would be a good time to give you a quick list of things we have recently built.
Shared Mailboxes for Gmail
This new feature lets you easily manage shared email accounts like [email protected], [email protected] from your Gmail. This is just the right tool to manage and collaborate on shared mailboxes in your company for sales, support, hiring etc.
This works simply by letting you and your team access emails sent to the shared email account right from your Gmail and then allowing you to assign emails as tasks.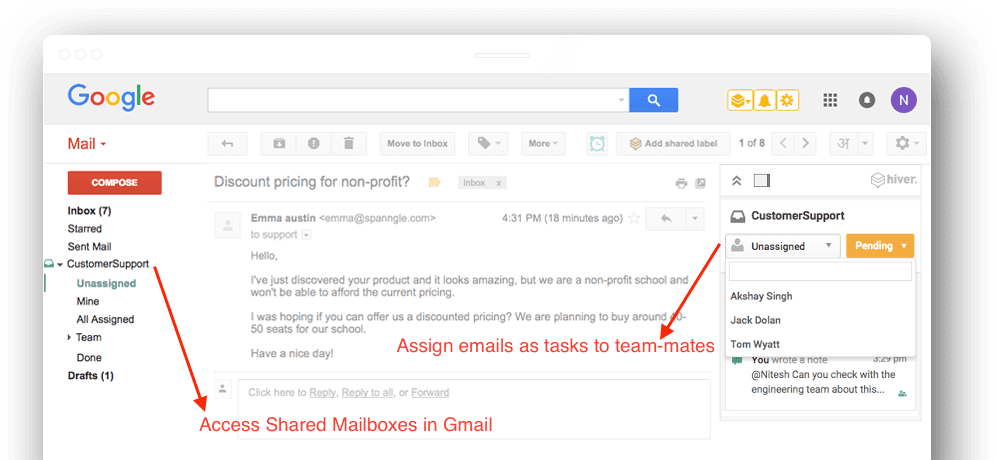 The Collision Alerts feature works for shared mailboxes too, so you know when someone else in your team is responding to an email.
Head over to your Hiver admin panel, and then to the Shared Mailbox section to see a detailed video of how to use this, and to set up your first shared mailbox.
Shared Label colors
Now you can change the color of a shared label from the Hiver admin panel, and have the color of the label change in all Gmail accounts the label is shared with.
To use this, just head over to the Shared Label section of the admin panel, locate the label you want to change the color for, and click on the color as shown below.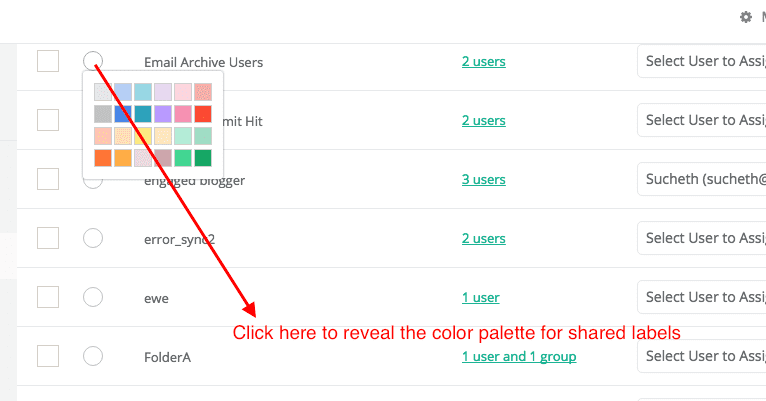 Custom variables in templates
Hiver now lets you add custom variables to email templates, which you can fill out when you're using the template.
Here's how to add custom variables to a template: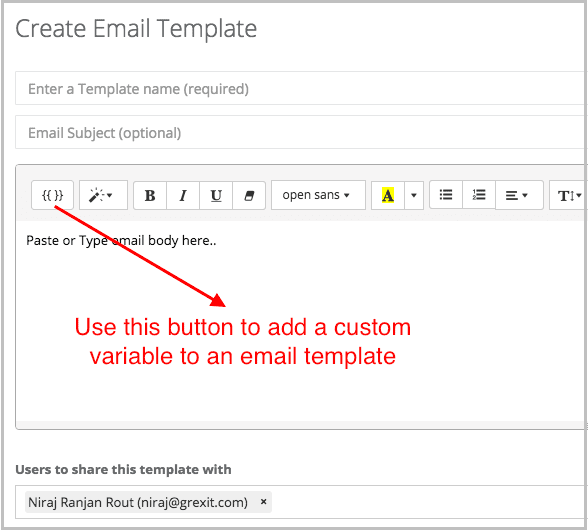 Sync "read" status of emails.
This can now be done with the Shared Label advanced option called "Sync Read Status of emails".
With this option switched for a shared label, the following applies to all emails that have been shared with the label:
1. When anyone the email is shared with reads the email, it is marked as read for everyone the email is shared with.
2. When anyone the email is shared with marks the email unread, it is marked unread for everyone the email is shared with.
3. If someone from your team replies to an email that has been marked read, the reply syncs to all users as a read email. Please note that here your 'team' means any user who has been added to your Hiver account.
Along with these, there are scores of improvements on usability and the speed at which our backend operates. Do try out these new features, and if you need help getting started, we're always around on our email and chat support.
Featured image copyright: www.encoding.com