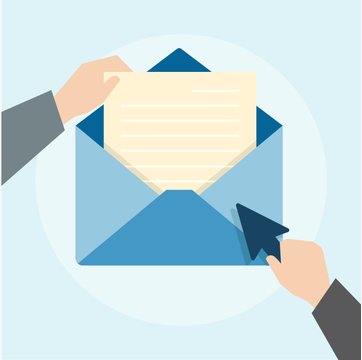 Table of contents
8000+ teams use Hiver to delight their customers!
How to Migrate Emails from Outlook to G Suite
Jun 09, 2023
|
5 min read
|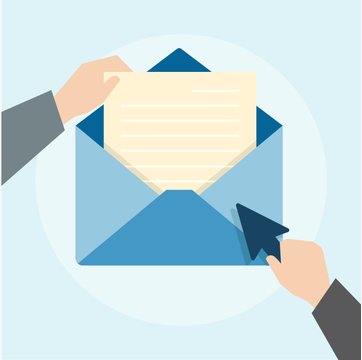 Table of contents
G Suite is an integrated suite of secure cloud computing, collaborative, and productivity apps developed by Google and powered by their AI. On August 28, 2006, G Suite launched as "Google Apps for your Domain."
Outlook, alternatively, is a personal information manager which is a part of the Office Suite from Microsoft. It includes productivity tools such as calendar, task manager, a note-taking app, journal, contact manager, and web browser. Microsoft Outlook can be used exclusively as an email application.
While Outlook may be a familiar environment, the offer given by Google Suite makes it not only a viable option for enterprises but also a tough competitor for the already established Microsoft email service provider.
Read on to find out the features of both services, reasons to migrate from Outlook to G Suite, and how to migrate.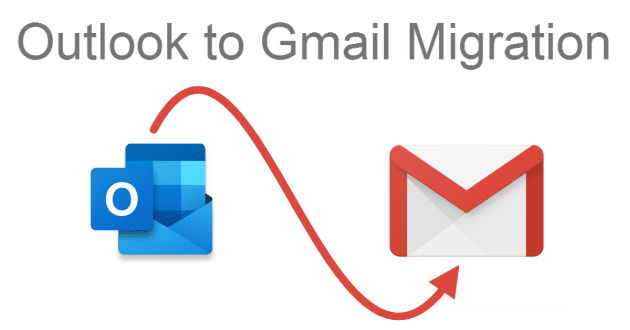 G Suite is available on a monthly subscription basis within the range of $6 to $25, depending on the size and needs of your business.
Outlook, which is a part of the Microsoft Office Suite, requires an upfront annual commitment and is available on a monthly subscription basis within the range of $5 to $12.50 for SMEs.
Another package called the Enterprise plan has a subscription ranging from $8 to $35. The services that are available on this Enterprise plan can compete with the range of services on the G Suite. The SME plan provides quite limited functionality.
Reasons to migrate from Outlook to G Suite
G Suite has a more reliable hosting platform, compared to other email providers.

The labels, filtering, and organization in the Google Suite are more efficient.

G Suite supports a wider range of integrations and add-ons, giving the best experience.

For its features, G Suite gives a lesser price than Outlook.
How to migrate from Outlook to G Suite
Sign everybody on your team to G Suite and log in to your Gmail from your desktop or mobile.

Click Settings in the upper-left corner of your app, choose Accounts and then, Import. Select "Import mail and contacts."

A pop-up window will ask you to sign in to your Outlook account. Gmail automatically inputs the port number. In a case where it does not; you can perform a simple search for the port number in your Outlook.

Follow the instructions given by Gmail and click save at the end. Gmail takes care of the rest. Your contacts and messages on Outlook will be synchronized automatically into your new Gmail account. All your messages on Outlook should be automatically forwarded to your Gmail address for 30 days.

Keep your Outlook address open and active while carrying out the migration. Doing this prevents instances of lost messages when there are issues with the importing and forwarding processes, although this case is quite rare.

Now that you have your Outlook successfully migrated to G Suite, you can customize your experience to suit you. You may find some features you are familiar with from Outlook on G Suite. Use the tabs, Labels, Stars, and Filters to organize your mail and ensure your mails are in the right places.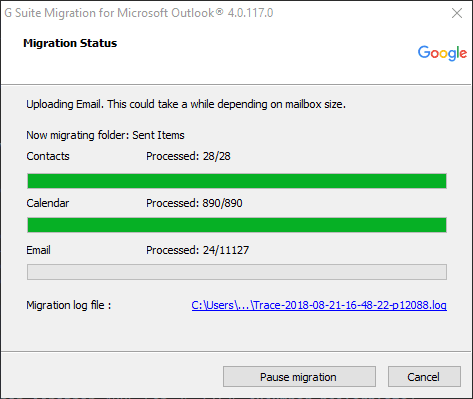 Though Microsoft still dominates the business-productivity software market, Google's G Suite has proven itself as a worthy contender for dominance in coming times. It keeps channeling resources at increasing its product offering, and these investments are paying off. More and more people are migrating to G Suite.
This may be because most users worldwide are mobile and interact more with Google on mobile and may want to replicate the experience on the system. Its simple interface and functionality, such as the ability for multiple users to edit one document simultaneously also make it a better choice for many.
Users may have gotten used to Outlook for mail over the years, but with seamless migration, lesser pricing, wider functionality, and more integration and collaborative features, Google offers an unmatched deal for its G Suite users.
How to migrate from Outlook to G Suite using DMS
Importing your emails from outlook to any other mail service provider through Gmail is relatively easy. However, there are other ways to port from Microsoft Outlook to G Suite. One of such is by using DMS.
DMS allows the easy migration of email, calendar, contacts data and other PST files from your Microsoft Outlook account to a G Suite profile. With the DMS, it is even possible to selectively migrate either email, contact, calendar, or any combination you deem important. That way, you get only what you want to be imported into your G Suite profile, helping you reduce unnecessary clutter.
Data Migration Service (DMS) is a service provided by Google to facilitate a seamless migration to G Suite from other Internet Message Access Protocol (IMAP) enabled webmail service provider.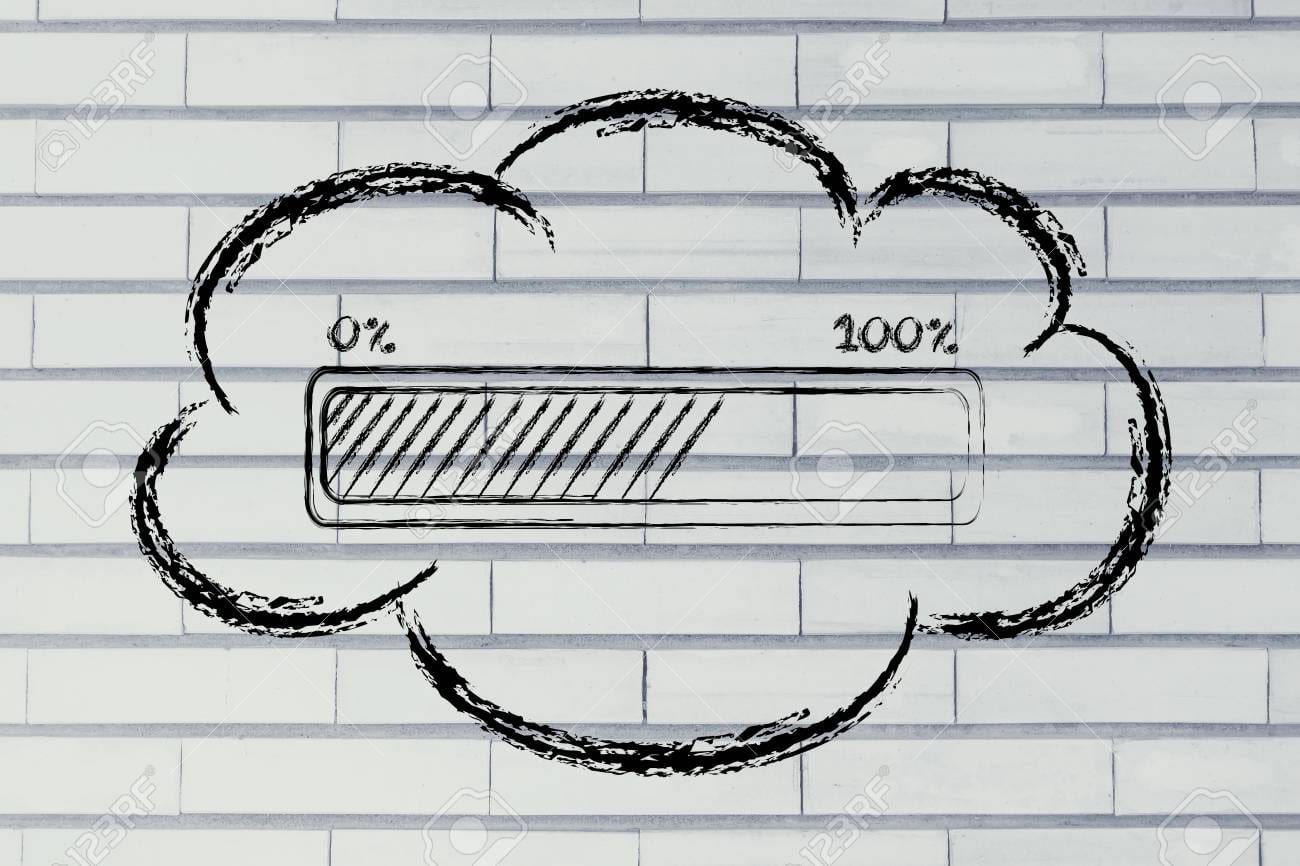 Steps to migrate from Outlook to G Suite using DMS
Ensure you are signed in as an administrator on the DMS page.

It is important to note that Data Migration Service is only supported on Drive Enterprise and G Suite Enterprise, Business, Basic and Education packages. However, Drive Enterprise does not support migration of Email or calendar information.

After you have signed in to your administrator page, locate Data Migration on the home page.

Click Email in the options displayed and select Continue.

On the Migration Source list, choose the "I don't know/other IMAP server" option.

On the Connection Protocol List, pick IMAP. You will be given the options of either entering your IMAP server name which is in the format imap.yourdomain.com or indicating your IMAP server name and port number (for example Name.Port number).

You can now enter your mail address and password for the Outlook account.

Connect and accept the default configuration settings for Migration Start Date and Migration Options. You may decide not to include some data that you do not want to migrate.

After choosing your migration options, you need to select the User(s) to migrate. You are given the option of migrating a single user or migrating multiple users.

When you are done migrating from Outlook to G Suite, select the Exit Migration option. Note that you can pause, cancel, or exit at any time during the process. You should, however, ensure you complete all processes to avoid data loss.
A couple of things you'd want to keep in mind:
If you want to migrate email for a single user, you will be given the option to migrate from (your Outlook email ID) and migrate to (your G Suite email address). After inputting these details, select Start.
If you want to migrate email for multiple users, you start by selecting the option and adding the users. Then, you select the Attach File option and upload the document that contains their Outlook addresses and their G Suite addresses in Comma Separated Value (CSV) format.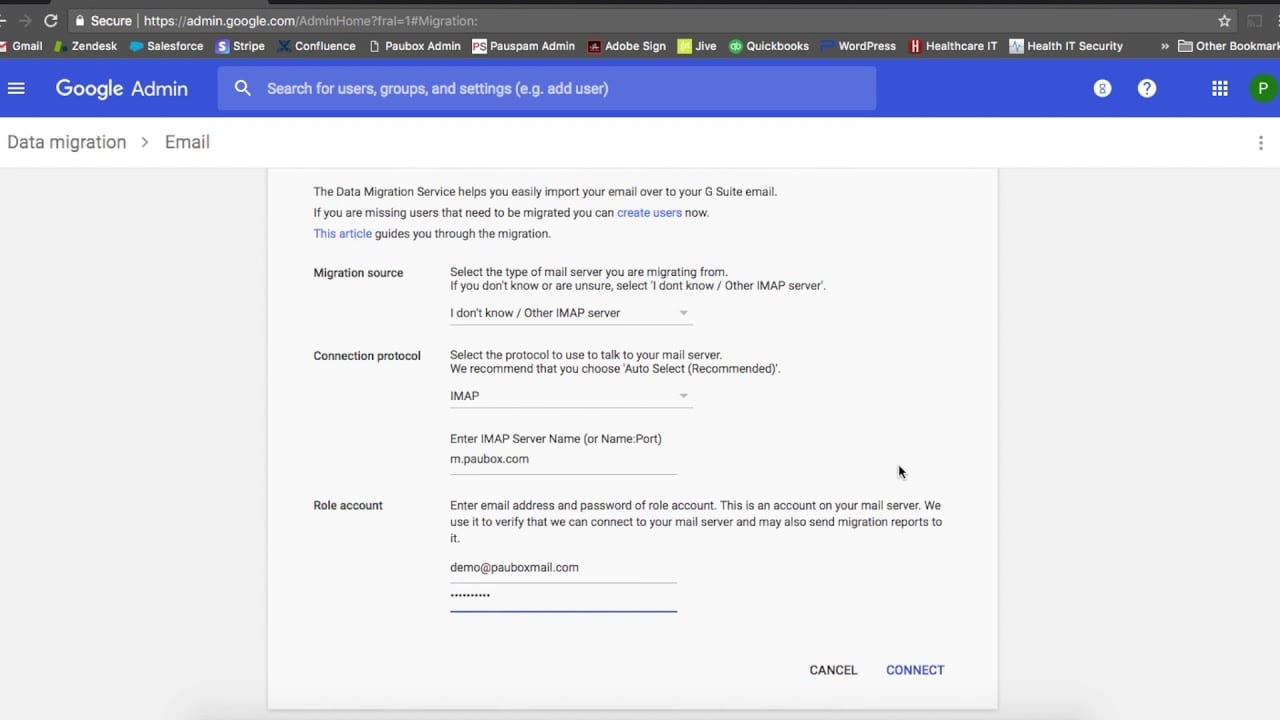 The Data Migration Service not only assists in migrating from Outlook to G Suite but it also comes in handy when you want to migrate from other email service providers (including old G Suite accounts).
In addition to migrating from Microsoft Outlook to G Suite using Gmail or Data Migration Services, it is also possible to migrate using other migration tools.
There are many tools that can help transition from Microsoft Outlook to G Suite. An example is the G Suite Migration for Microsoft Outlook (GSMMO) by Google, which helps to carry out individual migration. This tool is available for G Suite users and those subscribed to the Education or Government package. It is compatible with even older editions of Microsoft Outlook.
There are other third-party migration services that can also help to move your data from Outlook to G Suite. A popular example is the CloudMigrator, which saves time in transferring data from Microsoft Outlook to G Suite. Another option is the SysTools Outlook to G Suite Migrator. This option does not require the installation of Outlook to complete the migration process, and it can also duplicate contacts or exclude duplicate contacts while importing Outlook contacts to G Suite.
There are many different approaches to migrating from Microsoft Outlook to G Suite. It is always best to consider what works best for you while ensuring you have a backup for your data in the case of data loss. If all precautionary steps are followed to the letter, the incidence of data loss is least likely to occur.
You might like:
G Suite Security: The essential checklist for Admins
Become a G Suite Productivity expert with these hacks