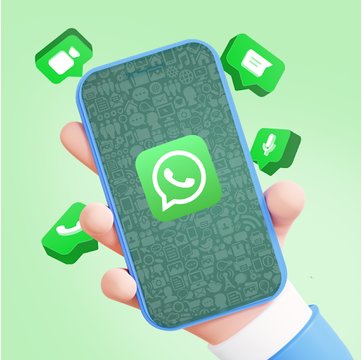 Table of contents
8000+ teams use Hiver to delight their customers!
Hiver Updates: Add WhatsApp as a Customer Service Channel with Hiver
Sep 26, 2023
|
3 min read
|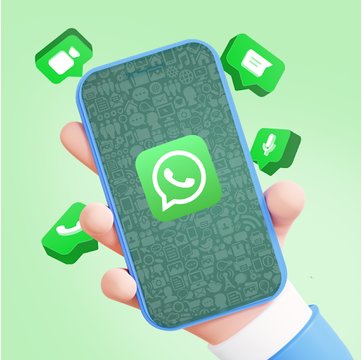 Table of contents
Customers love convenience, familiarity, and speed. Businesses that proactively offer these and engage with customers empathetically win their loyalty. And what better way to do so than utilizing the most popular communication platform available in more than 180 countries and has over 2 billion monthly active users worldwide?
You guessed it – WhatsApp.
Innovative businesses focused on maintaining a competitive edge are now tapping into the potential of the WhatsApp Business Platform and the WhatsApp Business App to communicate and engage with their valued customers.
Why use WhatsApp for customer communication?
With so many other channels already available, one might wonder – why add WhatsApp as a customer communication channel. As of 2022, WhatsApp is the most popular global mobile messenger app, with people using it way more than emails, SMS, or phone calls. Furthermore, the open rate of WhatsApp messages is ~98% (nearly 5X more than emails and SMS). What does this mean for businesses looking to transform customer experience via WhatsApp?

Real-time communication anytime, anywhere – leading to better customer engagement rates and faster query resolution.
Contextualized 1:1 conversations – resulting in more humanized communication and improved customer satisfaction.
Convenience of a known platform – leading

to strong customer trust and long-lasting relationships

.
How to maximize the benefits of WhatsApp Business?
WhatsApp Business, when used strategically, has the potential to not only make customer communication faster but also drive business outcomes. Here's a quick summary of how you can leverage WhatsApp Business.
Offer customer service – Address your customers' questions efficiently through quick and convenient messaging on WhatsApp.
Gather customer feedback – The most effective way to capture customer feedback is through a natural conversation. As a relatively informal conversation medium, WhatsApp helps capture accurate customer feedback at the end of the conversation.
Provide real-time updates – 80% of the messages sent to WhatsApp get seen within 5 minutes compared to the traditional channels, making WhatsApp a suitable platform for real-time order tracking.
Conduct personalized marketing and promotions – Businesses can use WhatsApp to send individualized messages based on their customers' purchase history and browsing patterns. Such personalized messages help build closer relationships with existing customers and gather relevant information from potential customers.
What makes WhatsApp Business even more promising is that it is suitable for all company sizes – from large to small businesses and across industries.
WhatsApp Business Platform (WhatsApp API) – Suitable for medium to large businesses engaging with customers at scale.
WhatsApp Business App – Suitable for small businesses personally managing one-to-one conversations with customers.
WhatsApp channel – powered by Hiver
Imagine conversing with customers on their preferred communication channel from the comfort of your Gmail inbox!
Well, it's possible now with Hiver's integration with WhatsApp Business API. Hiver enables businesses to respond to customers' WhatsApp messages from Gmail while ensuring complete visibility and accountability for each conversation. Moreover, with the Hiver-WhatsApp Business integration, you can scale your WhatsApp support without worrying about the limitations on the number of team members in a group (Note:the WhatsApp Business app allows a maximum of only five concurrent users in a group).
It's also super easy to get started with the WhatsApp channel in Hiver.
(Note:Once you set up the WhatsApp channel on Hiver, all customer communications via the WhatsApp channel will follow Facebook's privacy policies. Additionally, Facebook defines the pricing for WhatsApp Business APIs based on usage.)
Customer engagement is made easier with Hiver's WhatsApp channel
Here's what you can achieve with Hiver's WhatsApp channel –
Centralize your WhatsApp conversation workflows inside Gmail.
Get real-time notifications for incoming WhatsApp messages.
Allow multiple team members to manage a WhatsApp group (Note: The WhatsApp Business app allows a maximum of only five concurrent users in a group. You don't have to worry about this limitation with Hiver.)
Assign WhatsApp messages to team members and ensure complete accountability for each customer conversation.
Use attachments (images, videos, and other files) and pre-approved templates on WhatsApp chats.
Scale your multi-channel support with Hiver
With Hiver's multi-channel support, your business can interact with and support customers via multiple channels in addition to WhatsApp, such as email, live chat, and phone. It can even enable customer self-service using Hiver's Knowledge Base. Offer customers the flexibility to reach out via their preferred communication channel, so you can ensure high customer confidence in your business and build long-lasting relationships.