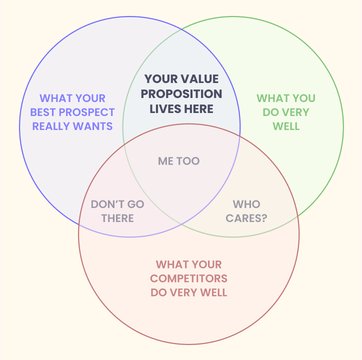 Table of contents
8000+ teams use Hiver to delight their customers!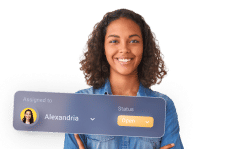 How to create a Unique Value Proposition [5 Real-World Examples]
Mar 21, 2023
|
7 min read
|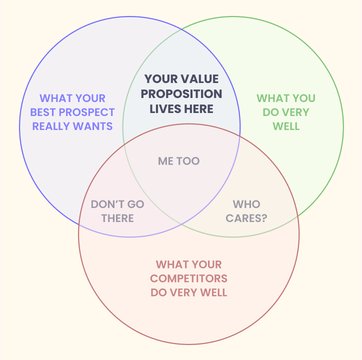 Table of contents

The reality is most people can't explain what their company does. Arguably, the single most important part of your business's overarching messaging is its value proposition.
Your value proposition statement is a statement of intent, a promise that will set your business apart. It's the reason why your customers choose to buy from you. It's what gives you an edge over your competitors and makes you 'better than the rest'!
According to HubSpot, nearly 64% of businesses today have established value propositions. While brands have gone all out to craft powerful, catchy and compelling value propositions (like Shopify's 'Anyone, anywhere, can start a business'); not many have struck the right chord with their target market.
So how do you stand out?
We are aware of the golden rules of keeping it simple, valuable, and ofcourse memorable. But there's more…
In this article, we'll be taking a look at:
What is a value proposition?
How to write a value proposition that sticks and sells?
5 best value proposition examples
What is a value proposition?
Value proposition is a summary of how your offerings benefit your target customers. It refers to the answer when asked 'what do you do?'. It's what helps you position your business visibly and distinctively in the marketplace.
A properly articulated customer value proposition is one that tackles head-on the doubt in any prospective customer's mind about your expertise or ability to deliver. While it needs to be exclusive, here's what a brand value proposition is NOT:
A lot of fluff about your brand's key features
A mission statement
Company values
A slogan or tagline
Your customer / target audience needs to be the hero (not your product or the recently shipped updates). You need to bring out the pain points that you fix and the ways in which you make your customers' lives better.
How to write a value proposition that sticks and sells?
In a world where the average human attention span is currently at 8.25 seconds, brands need to up their game when it comes to writing strong and high-quality value props in order to grab attention of their potential customers.
Here's how to create an effective value proposition for your ideal customer:
What is your customer's 'job to be done'?
First up, we start with the 'jobs to be done' theory. This means that most new customers make a purchase not because of the features or benefits that you sell them but to simply get a job done.
According to Harvard Business School, businesses need to define their value by clearly understanding the ​​'job to be done' or the problem that their customer is trying to solve. They recommend asking the following questions:


What is my brand offering?
What job does the customer hire my brand to do?
What companies and products compete with my brand to do this job for the customer?
What sets my brand apart from the competitor?
Here's what the 'jobs to be done' framework looks like for Zoom:
Video conferencing software.
Help remote workers manage and engage with colleagues without in-person interaction (especially during COVID-19).
Teams, Google Meet, Slack, Skype.
company offers intuitive features such as blurring of the background, transcription of meetings, and quick accessibility to meetings.
To craft a unique value proposition, you need to list down your customer's problems and then devise a statement that draws them to your business.
The value proposition canvas
Next up, we have Peter J Thomson's value proposition canvas. It's a chart that helps businesses find that perfect fit between "what you offer and why people buy it". According to Thomson, using a value proposition canvas (like the one shown below) will help you map the key elements that a business needs to get right, to succeed.
This value proposition canvas template has six areas that will sync your business strategy with your brand strategy. This model will help you drill down the one-sentence value statement that will appeal to your customer's strongest decision-making drivers.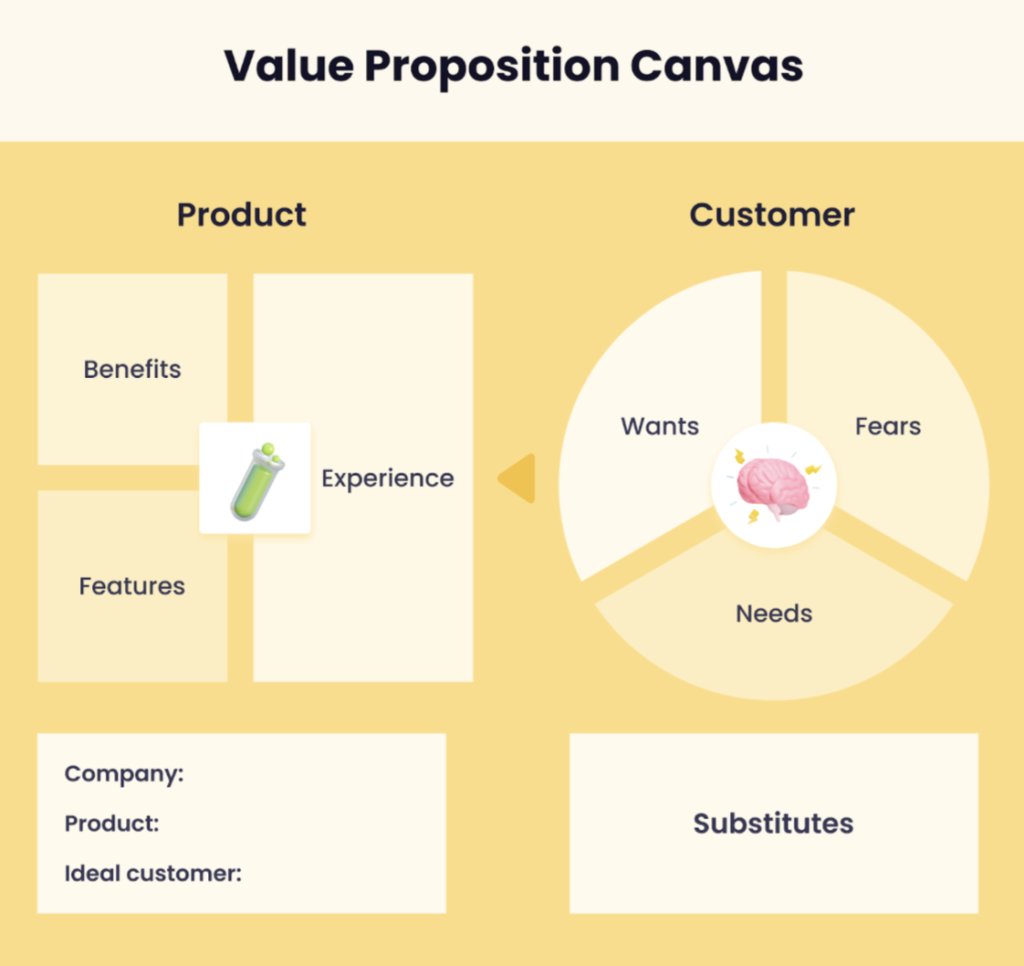 Let's understand this better with a quick example of a property search and real estate firm.
Under customer profile:
Needs: A hassle-free experience to rent a new home
Fears: Can I get an affordable house in a good neighborhood?
Wants: 100% verified properties
Under product profile:
Benefits: Find the best homes for rent from 5 million+ property listings
Features: A 360° virtual tour of the property
Experience: Tenants can pay rent online securely through the app

Simon Sinek's Golden Circle
We then have the popular Golden Circle model by Simon Sinek. It is a mental model used by most small businesses, startups and leadership teams globally. It helps you build a value-driven form of your value proposition with the 'why/how/what' questions.
According to Sinek—"People don't buy what you do, they buy why you do it."
Taking up this exercise will help you determine the customers you are targeting, their needs that you meet, and the ideal price point at which you need to sell.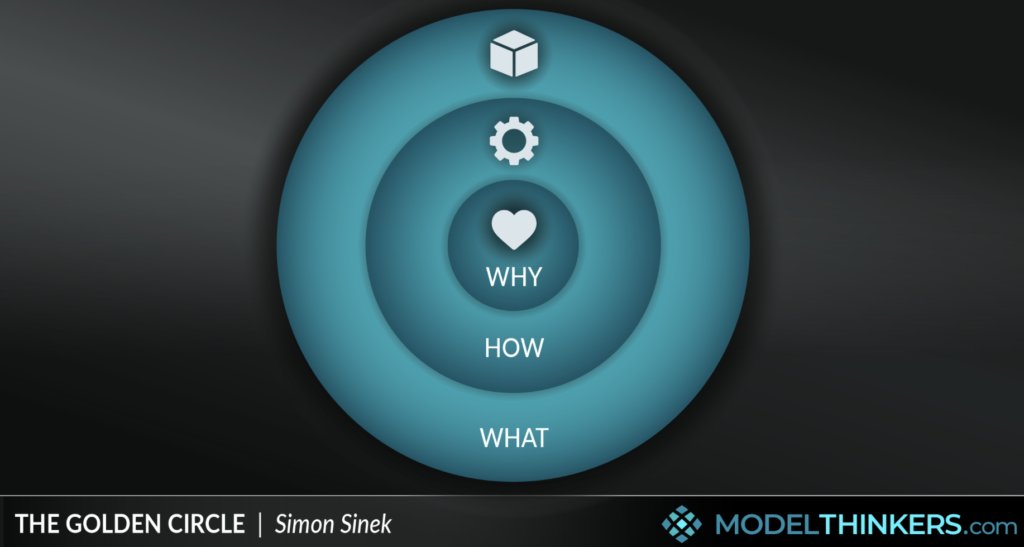 Take a look at how Lacoste's brand purpose, mission, and position strategy are built on Simon Sinek's 'why/how/what' model.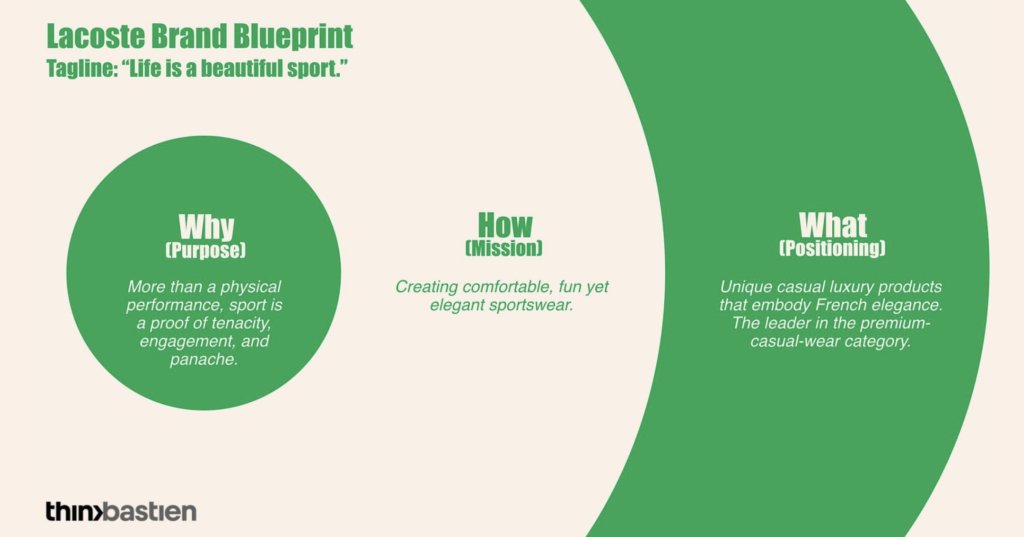 5 best value proposition examples
Let's now look at five brands that have made a mark with simple yet powerful value proposition statements.
Take notes, because these company value proposition statement examples will help you see how brands strategically address pain points and highlight customer gains.
Webflow:
"We're bringing development superpowers to everyone."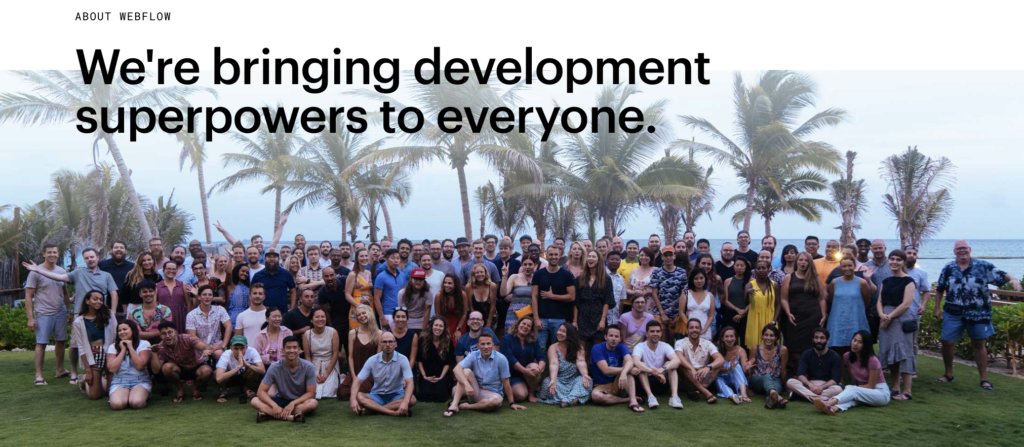 Webflow's unique visual no-code platform has democratized access to web development. Their value proposition statement stays with you as it makes a powerful claim of helping just about anyone build enterprise-grade sites easily.
Tortuga:
"Pack everything you need without checking a bag"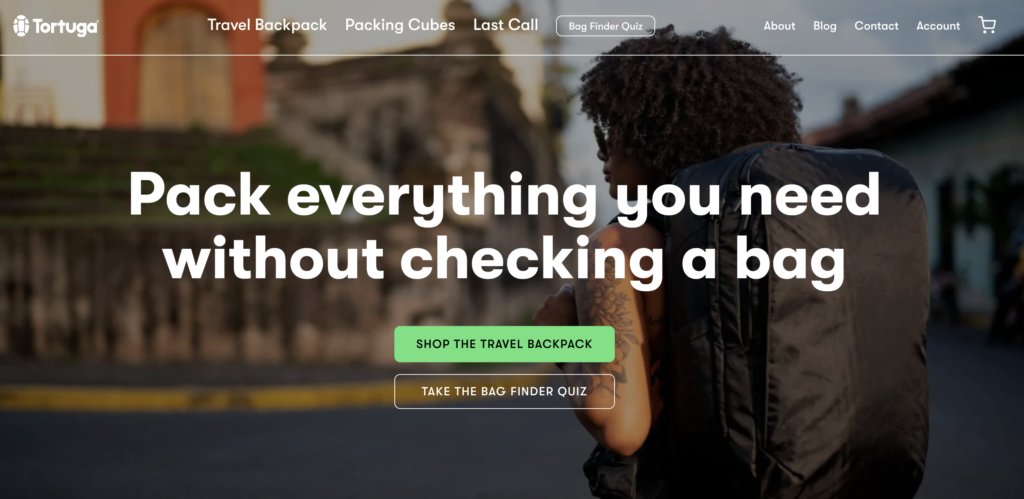 Tortuga's value proposition statement sits right on top—on the first fold of their website's homepage. With a mission to make traveling easier, their unique messaging highlights how their perfect backpacks combine the spaciousness of a suitcase and the comfort of a hiking bag. Their carry-on-sized backpacks are designed to "fit all you can" so that customers can worry less about checking in baggage and focus more on enjoying their travels.
Stitch Fix:
"Discovering styles you love, just got easier"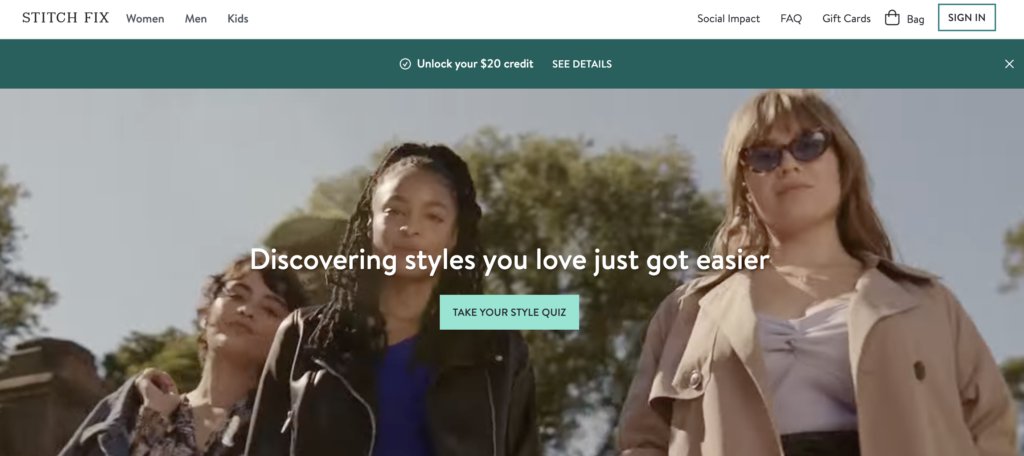 You've got to hand it to the styling brand Stitch Fix, for keeping their value proposition simple yet catchy. It sends out a clear message that its stylists offer a personalized experience by recommending clothes that suit their customers' style, fit, and price points.
Evernote:
"Tame your work, organize your life"

Evernote is helping everyone from executives to entrepreneurs to accomplish more at work, home, and everywhere else. Their value proposition is very relatable as it talks about helping users get more done by using task lists and notes.
Duolingo:
"The free, fun, and effective way to learn a language!"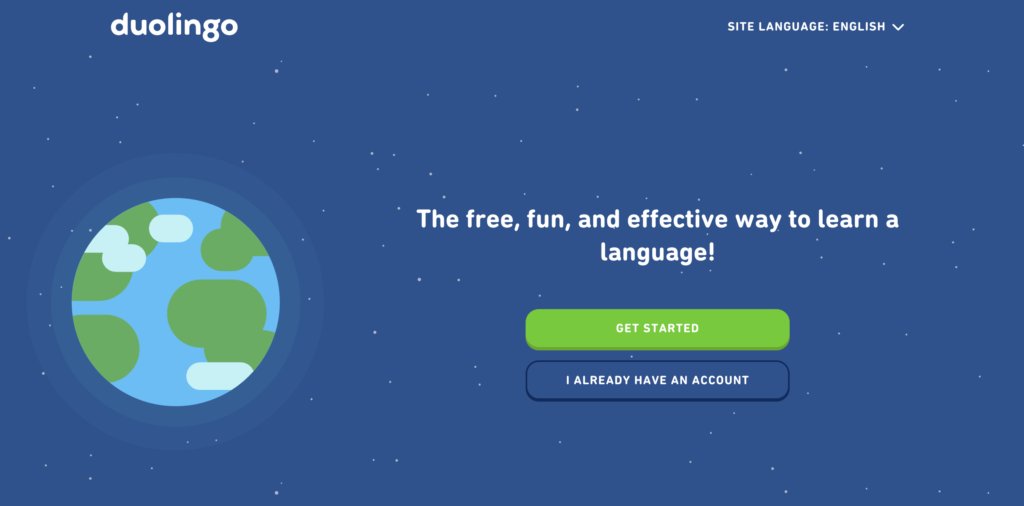 Learning a new language is not an easy task for everyone. Duolingo talks about making the whole process fun and effective with its great value proposition statement. They also make it a point to call out that their service is available for free.
Hiver's value proposition

"Engage meaningfully with customers, employees, and vendors from Gmail"

Hiver's mission is to help teams streamline and manage business communication for customers, vendors, and employees from one centralized platform—Gmail. Our strong value proposition highlights that we are empowering teams to do everything from Gmail, without having to switch between tools.
As you can see, Hiver's value prop explains what's unique about the product and what separates them from competitors.