Table of contents
Turn Gmail into a collaborative hub
Hello, there!
We've been working hard on this one for quite some time now! We're thrilled to tell you about our brand new iOS app. Additionally, we have also introduced the email permalink feature, notes search, shared mailbox automation and better analytics. Let's take a quick tour of these.
Hiver's iOS app
We're taking collaboration into your smartphones. You no longer have to wait to get to your laptop or the office to assign a task to someone – you can do that from anywhere now.
The app lets Hiver users manage their email and access shared mailboxes from a single app in iOS devices. It's available to all Hiver users on both free and paid plans.
It lets you assign tasks from your smartphone with just a couple of clicks.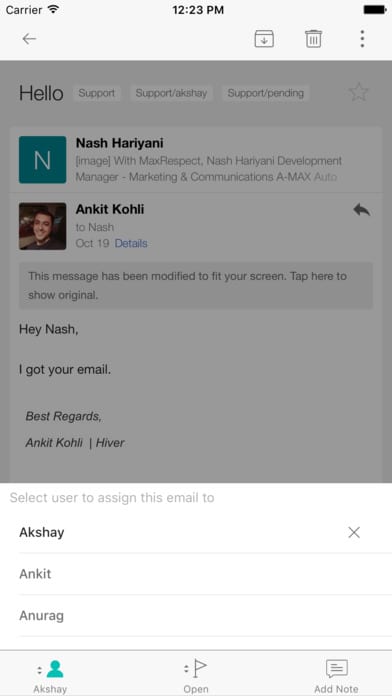 You can also write notes just like you do it on the desktop.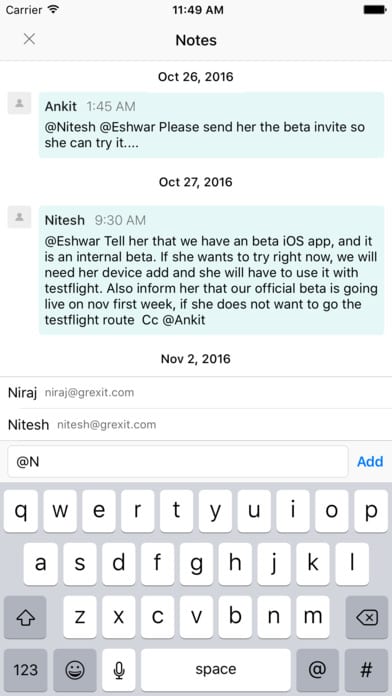 You can download the app here.
Email Permalinks
This new feature generates a publicly available link/url for an email conversation, that can be shared with anyone. It's great when you want to share an email conversation with others without having to forward and email. It's also a great way to enter information from email conversations into other tools like project management software or CRMs.
To get a permalink for an email, open the email, and click the button shown below. In the box that opens, click on "Get shareable link". You'll then be able to copy the permalink url and share it with anyone.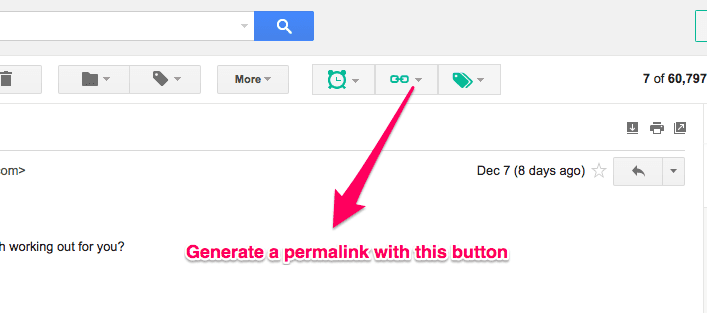 Shared Mailbox Automation
It lets you automate mailbox conditions that require a standard action every time. For example, every time there's an email from [email protected], you can set the 'automate' feature to assign it to a particular agent.
It also allows you to combine conditions. For example, if an email comes from [email protected] and the subject lines contains the word 'version 2' – you can define an automated action.
All you need to do is select a condition: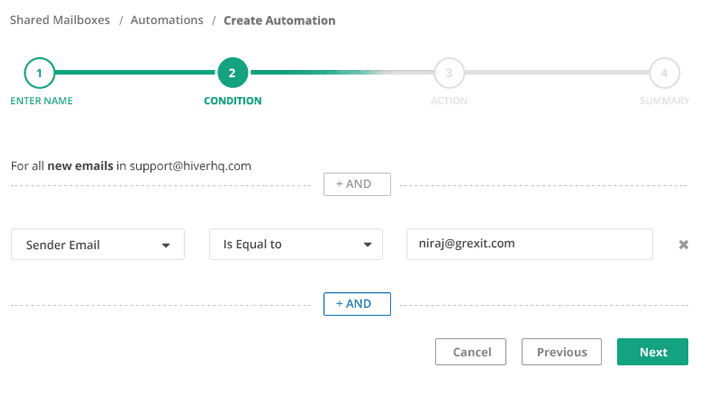 And define an action: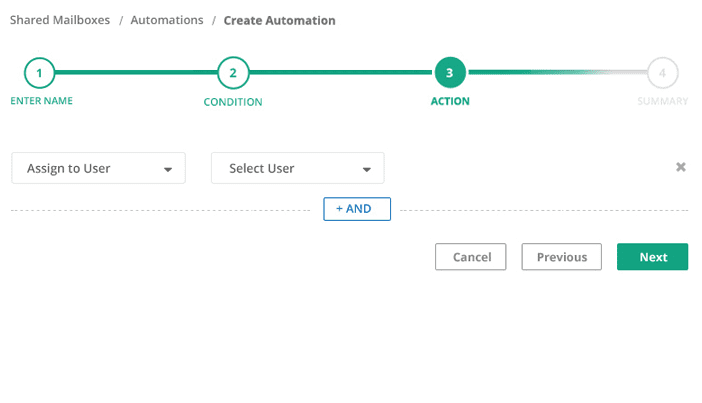 Please note that this feature is only available under the Plus plan. If you're on the Starter or the Free plan, you'd have this feature available till 15th Feb to try it out!
Notes Search
You can now search for a note the same way you search for emails, from the same search window!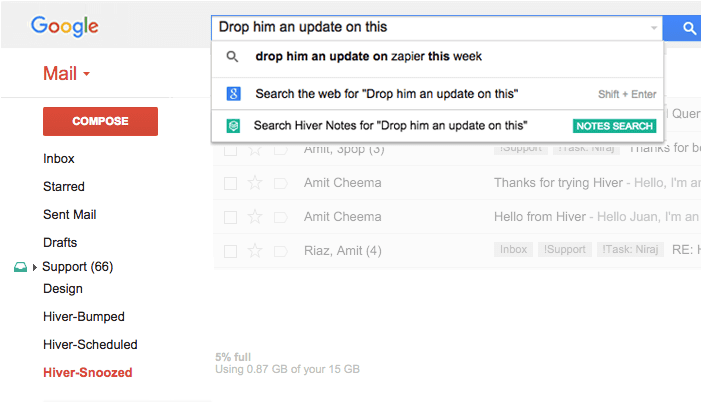 Improved Analytics
Hiver's shared mailbox analytics enables you to monitor all the vital metrics that a customer support team should keep a track of. From average response time to the number of queries solved in a day – you can track everything. The new improved analytics includes graphs to help you understand the data better.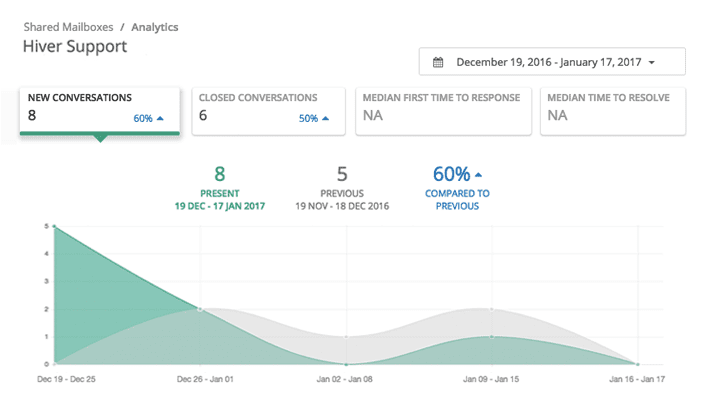 Do try out these new features, and if you need help getting started, we're always around on our email and chat support.