Manage client relations better with shared inboxes
Bring all your customer communication to one place with Hiver's shared inboxes. Collaborate better with your team and deliver unparalleled levels of customer delight.
Loved by over 1500 companies
Most client servicing teams struggle with managing a large volume of emails efficiently
Picture this. You've been through multiple rounds of pitches with a potential client. And then, you get the long-awaited phone call telling you the fantastic news that your agency is on board. You could be forgiven for thinking that the hard work has been done.
Unfortunately, you're far from the truth. What follows is months of back-and-forth communication, meandering email threads, Ccs, Bccs, and Forwards.
Clear communication and consistency in delivery ensure that you achieve long-term success with your clients.
Streamline your client communication with Hiver
Cut through the noise and turn email into a powerful
collaboration platform for your team
Assign work to teammates
effortlessly
Turn incoming emails from clients into actionable tasks and assign them to your teammates with two clicks. Add 'Open', 'Pending', or 'Closed' statuses to your emails and help your team stay on the
same page.
Collaborate with your team without leaving Gmail
Collaborate and communicate with your team without relying on Ccs/Bccs/ Forwards or external collaboration tools. Simply use email notes in Hiver which appear right next to the email thread for internal communication. Want to notify a specific team member? Use @mentions to send them a notification about your note.
Make your team more
accountable
With the activity timeline in Hiver, you can get a complete picture of all actions taken on an email - right next to the email thread. This way you and your team will always know when an email was assigned to an account executive or when its status was changed from 'Open' to 'Pending'.
Notes stay with emails forever and that is great for our record-keeping purposes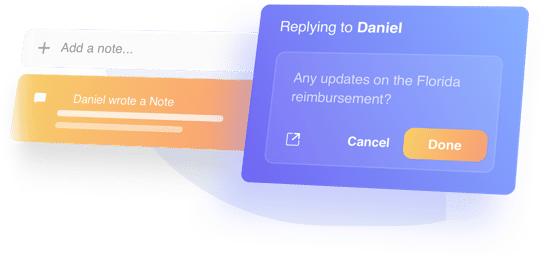 Categorize emails better email with tags
Email tags for shared inboxes help you organize your emails by categories. For example, if you use a Hiver shared inbox to manage emails from your clients, you can use tags to organize emails by the kind of clients you have and the kind of requests they have.
Run your team on autopilot with smart automations
Automate mundane tasks and focus on activities that move the needle. For instance, with smart automations in Hiver, you can assign emails from a particular client to a particular account executive, add tags to emails based on conditions, and close emails that don't need your attention.
Communicate better with shared drafts and templates
Consistency in communication is key when replying to your clients. One way to craft that perfect email response is by collaborating with your team. With Hiver, you can create shared drafts and collaborate with your team on responses to emails in real time.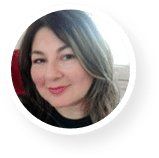 With Hiver, we reply faster to clients. I can see how the workload is
distributed within my team. The team is more organized than ever.