Reali is a real estate company that believes in building lasting relations with their customers. The team strives to simplify the homeownership experience – by diligently helping customers with analysis, information related to their specific transaction, or anything at all they might need.
Their processes are engineered around sharing information and prompt communication, and email is at the very core of the endeavor.
Reali uses Gmail for communication with agents, buyers, and sellers. Even internally, their transaction and project management teams rely heavily on email.
The Problem
The team's workflows spanned across tools and it was difficult to keep everyone on the same page.
One of the teams used a mailing list: incoming emails were forwarded to everyone on the team. They had to coordinate with each other offline – to decide the ownership of emails.
Another email alias went into their support ticketing system: they had to remember to check that system and respond by stepping outside the inbox.
And then a few team members shared the login for a Gmail account, so there was no accountability or security.

Virginia Trowbridge, the Pulse Manager at Reali says:
---
Using different systems for different teams was hard for training and consistency. Particularly with the shared logins, when team membership changed, we continually had to update the passwords. Nothing was intuitive. Nothing was easy to remember.
---
Back and forth between email and CRM
To send email replies, the team used email templates built into their CRM systems. But it was not all smooth sailing. Because the back and forth between the inbox and the CRM was a pain, many stopped using the email templates. Typing in similar emails repeatedly was slowing them down.

Virginia says:
---
Going outside of our Gmail account to send a correspondence was completely disrupting the workflow.
---
This is when the team at Reali started looking for an email management solution to help them contain the confusion.
The Solution
The team knew exactly what they wanted: something that was built on top of Gmail – and won't require the team to go through extensive training. And that is when they discovered Hiver.
---
Hiver required minimal training or workflow changes, as it integrated nicely with Gmail. Other solutions we tried required yet another system to log in to, plus a complete mind shift in the way the team approached and used email.
---
At the same time, onboarding the team to Hiver was a breeze.
Virginia adds:
---
It was super easy to get started. We were able to sign up and get going in no time.
---
Managing all customer conversations from Gmail
The team stopped using the mailing lists and the support ticketing system. They've brought in all of their customer communication into Hiver's shared inboxes. Team members no longer log in to the same inbox all at the same time.
Because they manage the shared inboxes from Gmail itself, their workflows are much simpler.
Building accountability for customer emails
Previously, all emails were forwarded to everyone and they had to coordinate with each other on who was responding to and owning what.
With Hiver, they assign emails to teammates without having to forward them. Every email gets a clear owner and a status (Open, Pending, or Closed). The team is always on the same page about who has to work on what.
When someone wants to know the status of emails, they can see that at a glance inside the shared inboxes — again, without having to ask around the team.
Automating grunt work for efficiency
The team receives a lot of emails that do not require a response — but they still need to be filed under categories. Previously, they had to spend time sorting through such emails and labeling them.
Using Hiver, the team has set up Automations to "Tag" and "close" emails that don't require further responses. For example, if the sender's email id contains "docusign," the email is Tagged with "Docusign" and marked as closed automatically.
Personalized responses to customers
The team was previously using their CRM templates and found it difficult to stay on top of many different versions. To make things worse, there was a limit to the number of templates they could have in the system.
Hiver's centralized Email Templates solves for the variations of templates floating around because everyone sees the most updated version. It also creates efficiency throughout the transaction and allows their team to move quickly.
---
If we shave 5 minutes off of each transaction, we are saving hours and hours of time for our team each month.
---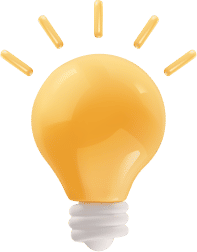 The Hiver advantage
The team was looking for a solution that is built on top of Gmail and does not require training. Hiver fits the bill to a tee.
Favourite features
Closing note
Virginia's team is growing rapidly, and a lot of new hires are remote workers. Because Hiver works right on top of Gmail, onboarding new team members does not involve training efforts.
---
All new hires are comfortable with Gmail and it's easy to onboard them. It takes just five minutes to show them what Hiver is and how we use it.
---
Hiver required minimal training or workflow changes as it, integrated nicely with Gmail. Other solutions we tried required yet another system to log into, plus a complete mind shift in the way the team approached and used email.

Location
The United States
Industry
Real Estate
Goals
Efficiently manage internal and external email communication with a Gmail-based solution.