If you're an office worker, you've probably experienced the hopeless feeling of lost focus. A huge amount of work tasks is left undone because of the distractions surrounding us – inquisitive colleagues, noise at work or online temptations including email and Facebook.
Luckily, there are countless productivity tools to improve focus and block distractions. Knowing about these tools is like a superpower not familiar to everyone.
See the list of 10 productivity tools that will skyrocket your productivity at work and pick the ones you find most suitable for your needs.
1. Noisli – ignore the surrounding noise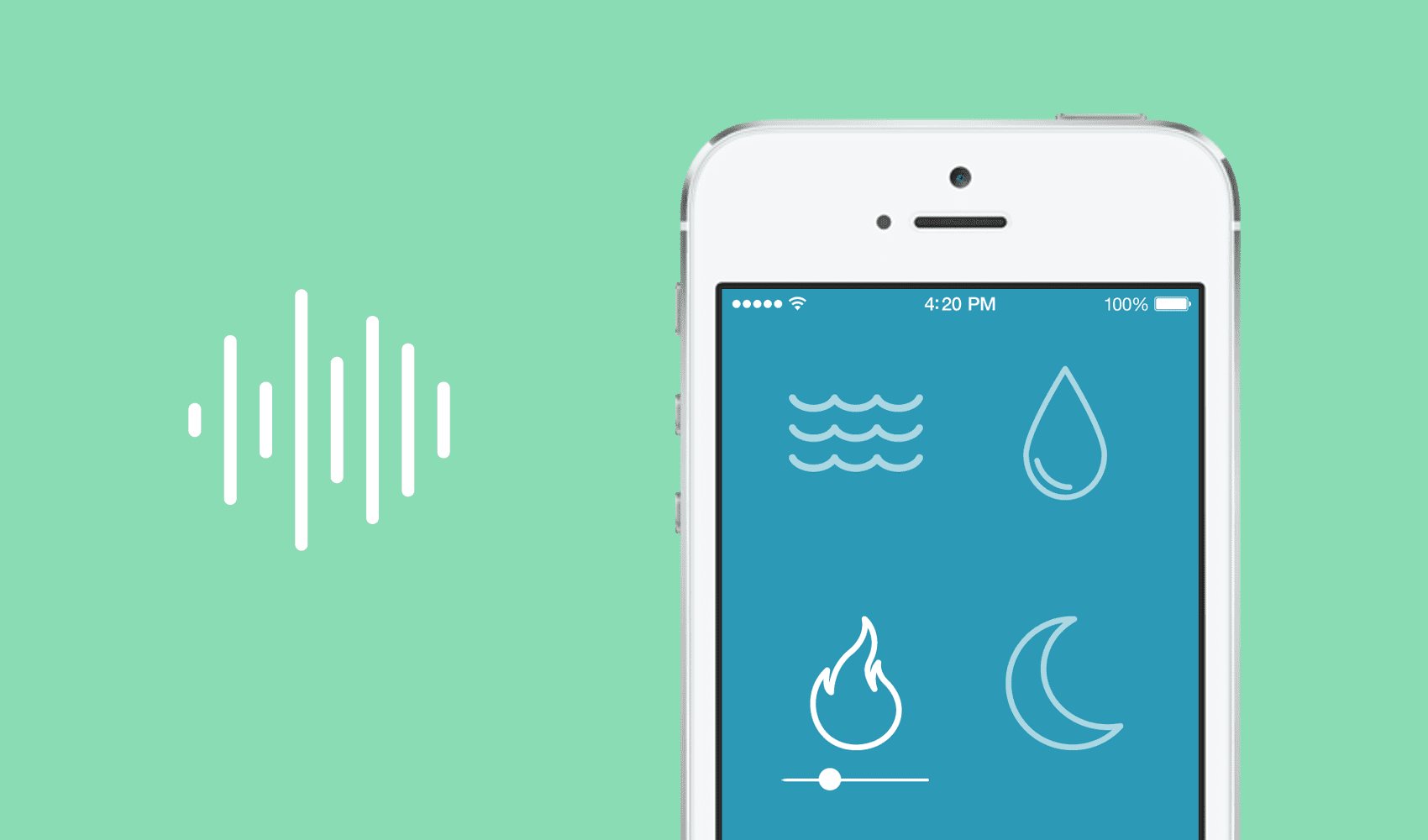 How many times have you lost your attention because of the background noise in the office?
With Noisli, you need only a pair of headphones to create a quiet personal space. Choose between calming background sounds such as rainfall, waves, passing train, birdsong, thunderstorm etc. These sounds can be mixed to create a perfect atmosphere for deep concentration.
A continuous background sound blocks the surrounding noise and lets you focus for highly efficient work. Get Noisli browser extension to access a built-in text editor and timer to schedule working sessions.
Tip: Setting a limited time for a task creates the sense of urgency and you'll accomplish more quality work in less time.
2. SaneBox – gain control over your emails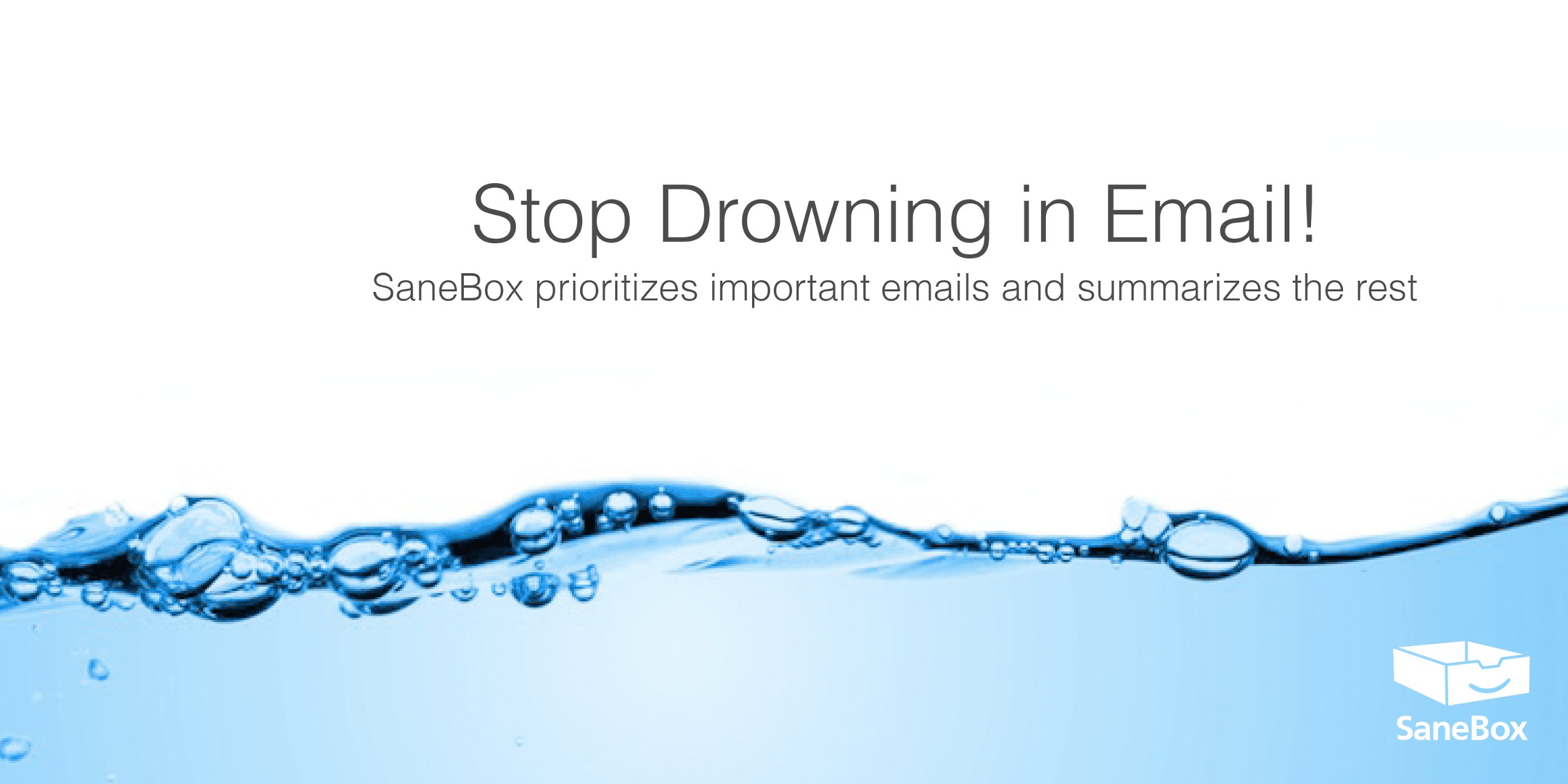 Is your inbox a mess? If that's the case, you need Sanebox to organize your emails and make the promotional and spammy messages disappear. Sanebox analyses your entire inbox to find out which emails are relevant and which ones not so much, categorizing your messages to specific folders according to their importance.
You receive only relevant emails and can later visit your SaneLater inbox folder to find all the newsletters and offers sent to you. The system automatically marks all your unimportant emails as read, meaning that you'll get less distracting notifications. Your inbox will look less crowded and relevant emails are easier to find.
Tip: Only check your email 3 times per day, no message can be as urgent that you need to answer it right after receiving it. By giving way to notifications and acting upon them immediately, you'll lose focus and have difficulties returning to the tasks you were previously working on.
3. IFTTT – automate parts of your workflow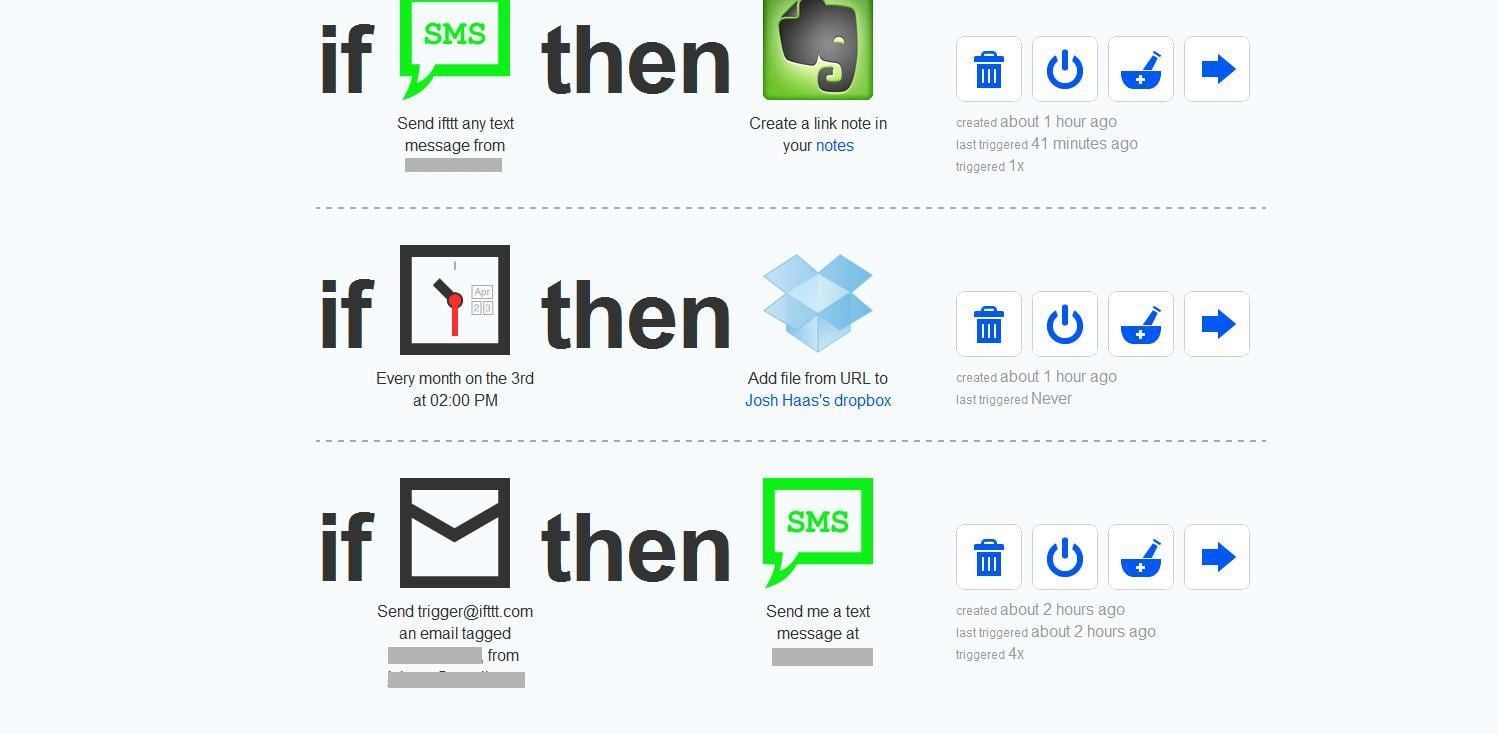 When you receive an attachment by email, it's added to your Google Drive folder. While arriving at work, your phone is automatically muted. Automate little tasks with IFTTT recipes. This productivity tool enables you to create personal automation recipes for social media channels and much more.
For example, you can tell the tool to duplicate your Twitter message to a Facebook post and automatically publish it. By using IFTTT,  you'll save time otherwise spent on double data entry and switching between your social media accounts, inbox and Dropbox.
Tip: To block distracting websites, use Self Control – the app that enables creating blacklists of unproductive websites and blocking them for a chosen period of time.
4. Sococo – a fun way to experience the office life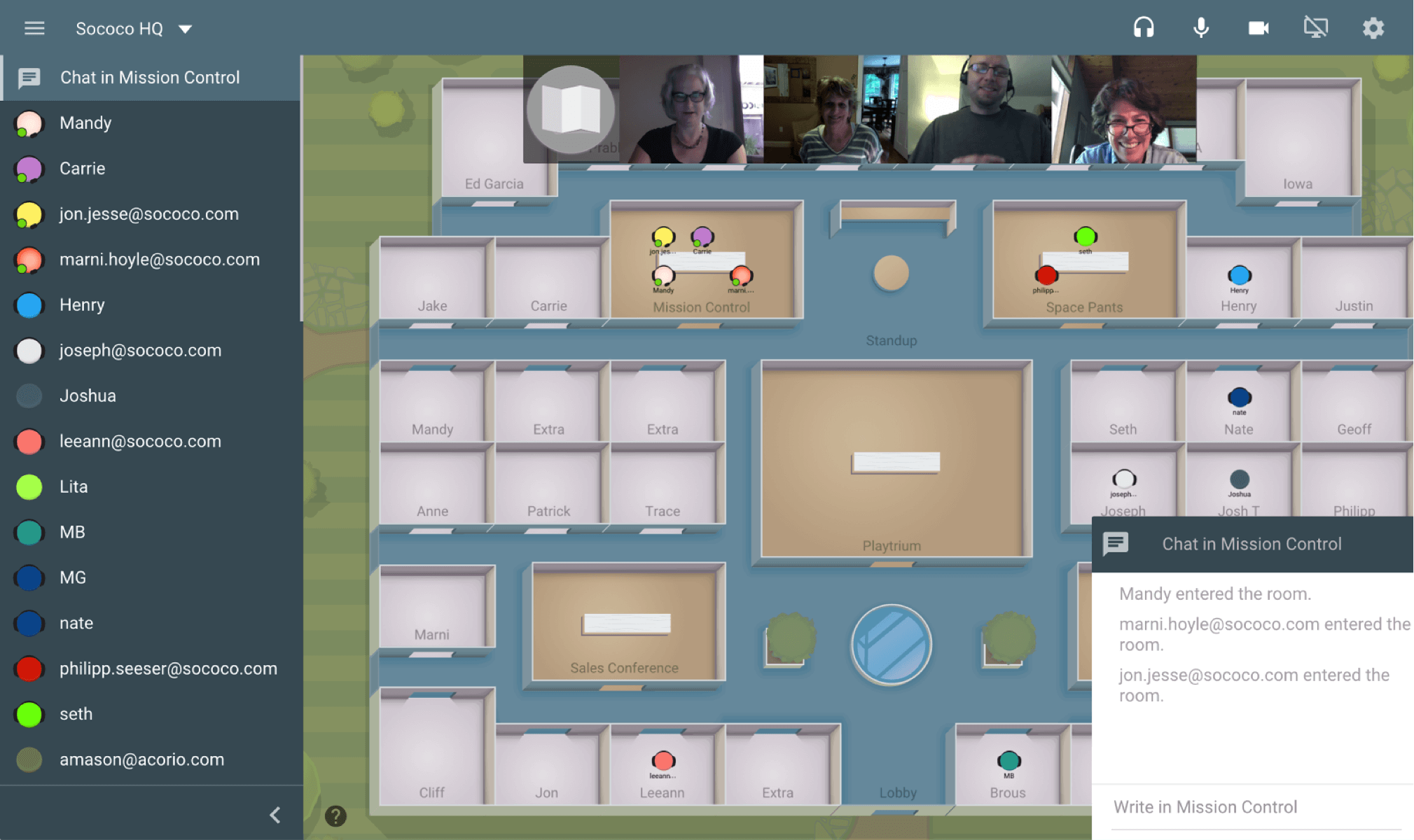 Need to discuss something with a colleague sitting in the opposite corner of the office? There's no need to walk there, simply open your Sococo virtual office layout and click on their table for a quick voice message or Skype call. You'll also get an instant overview whether someone's in the office or attending a meeting.
Using Sococo virtual office space also adds a shade of fun to the office life. The tool creates a sense of community and you'll be more likely to work more efficiently in order to be as successful as your team members.
5. RescueTime – know how you spend your time
How much time do you actually spend working and how many hours gets wasted on social media and online news? RescueTime will do the time tracking for you, recording every minute when your laptop is opened or you're using your smartphone.
Configure the tool according to your personal needs, e.g. tell RescueTime what types of activities and websites your consider productive or unproductive. In the end of every week, you receive a report on your online time consumption and the time spent on specific websites. The tool will also announce your productivity score.
While it might be a little frustrating to see how much time you actually waste reading online news and hanging out on social media, you'll feel more motivated to improve your score and work more efficiently.
6. Momentum – a moment for yourself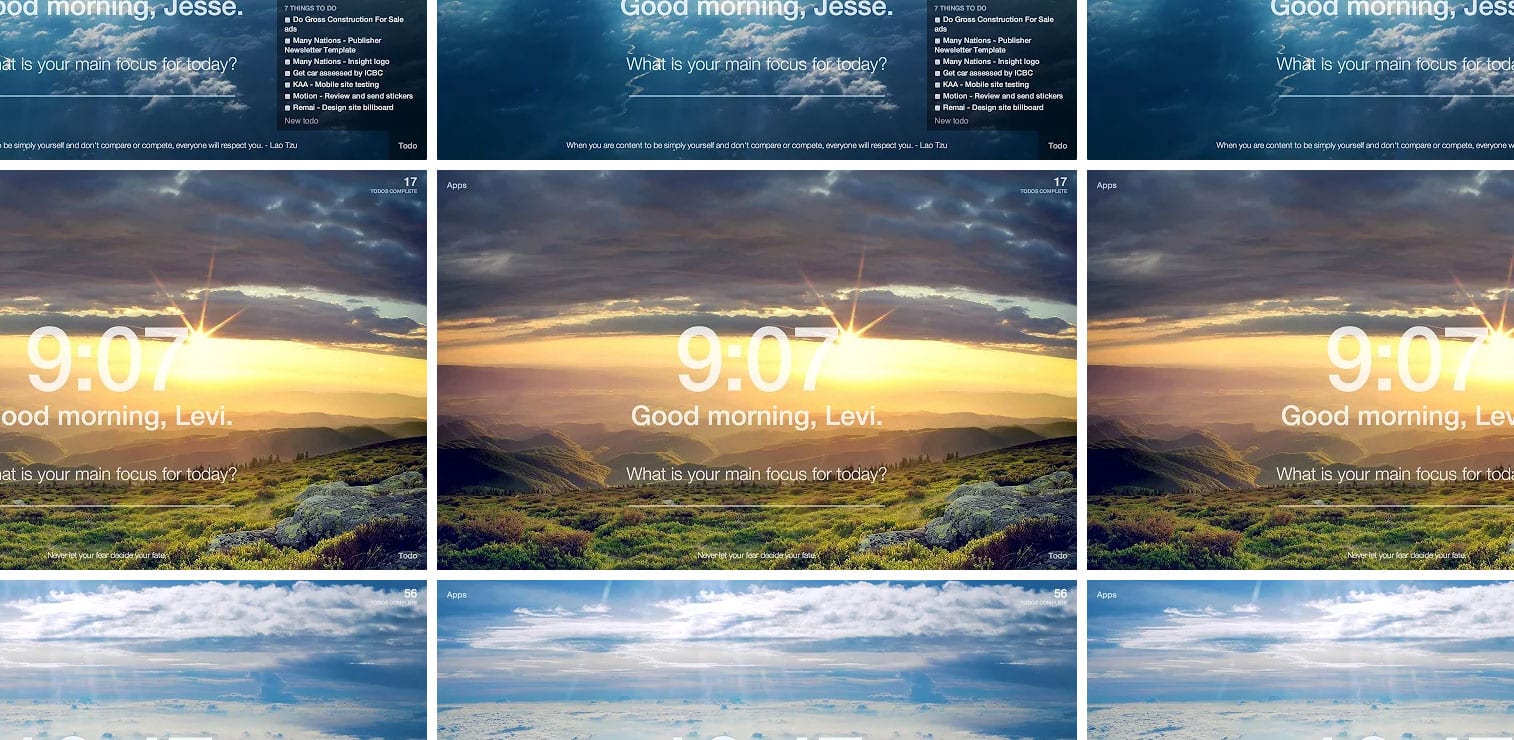 Wouldn't it be nice to be constantly reminded of your daily goals so that you feel more inclined to accomplish all your tasks? Momentum browser extension adds a personal touch to your browser's home page, turning it into a motivational board.
Every time you open a new tab on your browser, a personal dashboard with an inspirational quote, your to-do list and weather data shows up. Reminding you of your actual goals and motivating to become successful.
Customize your home page to be a source of inspiration, not a gateway to online distractions.
7. 30/30 – all your tasks aligned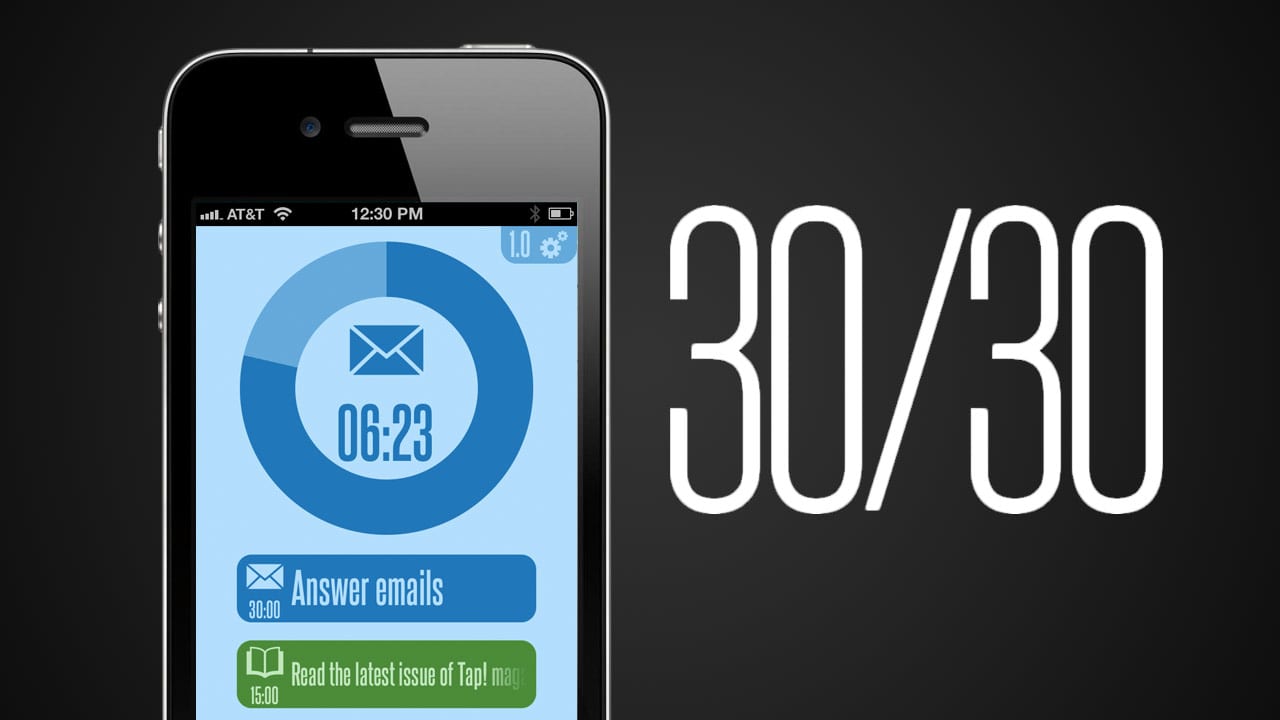 Productive people compile their tasks into to-do lists. The 30/30 app enables creating batches of connected tasks and assigning a specific time for implementing them. When you start working, a timer goes off to count the time left for implementing the current task. After finishing the first task, the second one will pop up immediately and the timer is set from the beginning.
30/30 app ensures that you spend less time on a certain task and get it done quicker. Meaning that you'll spend less time on procrastination during and in between the tasks. Adding deadlines to tasks reminds you of the necessity to get things done. You'll end up accomplishing the tasks that used to take 8 hours in 5 hours. That's 3 hours of work time to implement even more tasks or work on a personal project.
8. Alfred – open any file or app in seconds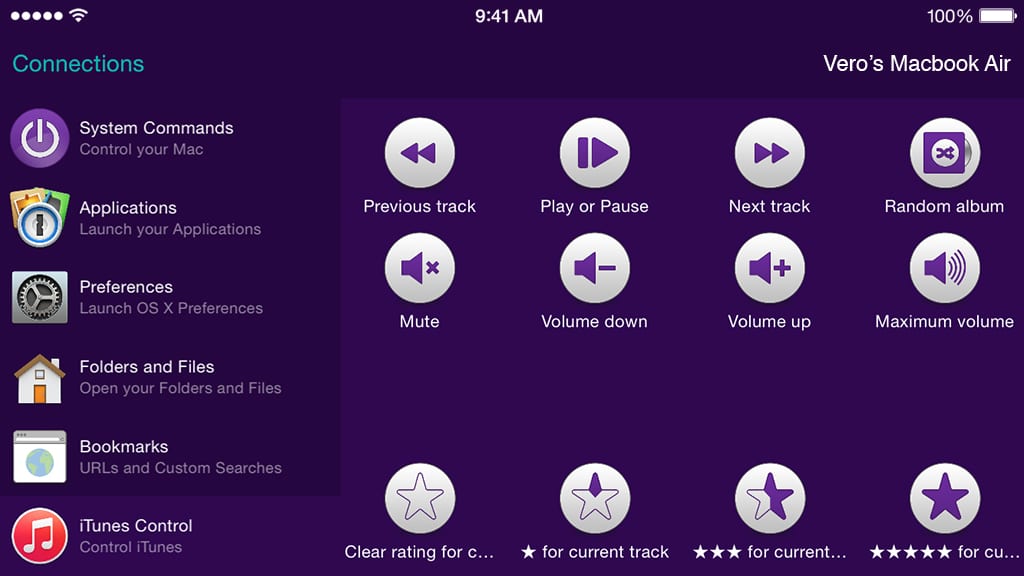 Every day, we spend time searching for files and opening applications in our computer. While the built-in search is fairly accurate, there's a power tool for finding necessary files. To open an app with Alfred, insert a shortcut key combination to bring up a text input window. As you begin typing the name of an app, Alfred starts displaying matches, helping you to find and launch the app more quickly.
Although it takes some time to get used to Alfred's shortcuts, you'll be more productive in the long term. Alfred's paid version includes contact search and integration with 1Password password manager – even more tools that enhance productivity.
9. Evernote — gather and manage all your thoughts and ideas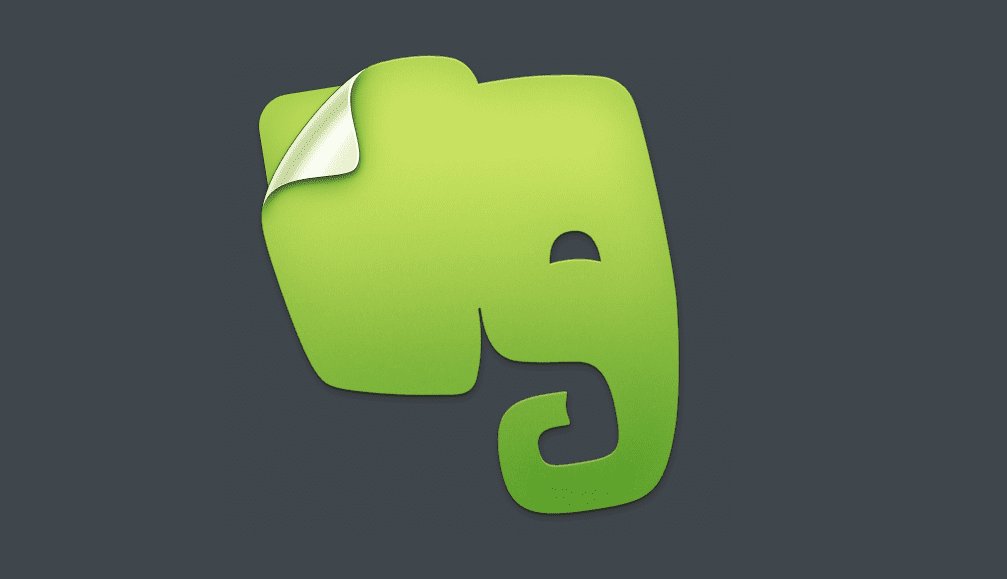 How do you manage your ideas that appear while working on a task? Do you write down the ideas in your notebook or just let them pass by? Use Evernote's browser extension to quickly make a note of your idea and come back to it later.
Evernote is the most widely used productivity tool for managing ideas, tasks and to-do lists. Gather everything you need to remember in one place and create notebooks to organize data, finding it more efficiently. It is difficult to remember everything, so make notes and never lose an important piece of information.
Tip: Add your frequently used email templates, note formats and online links to Evernote notebook to copy-paste them instead of typing all over again.
10. Calendly – avoid lengthy email scheduling process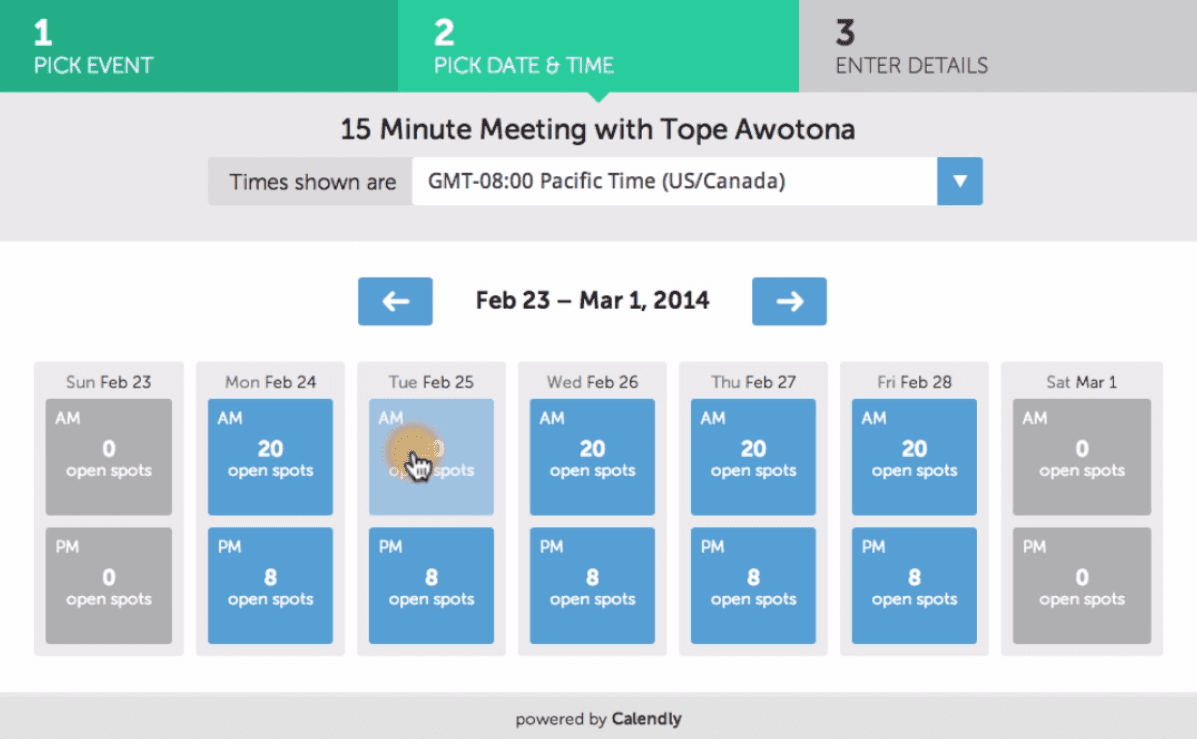 It is almost impossible to avoid meetings but you can decrease the time spent on these gatherings. Make the scheduling process more efficient with Calendly, the productivity tool for finding a collectively suitable meeting time. Set your availability preferences in Calendly, send invites to others and let your invitees choose a time that's convenient for them.
By using an automated scheduling tool, you can avoid time-consuming emailing process, ensure that the meeting time fits to everyone's calendars and propose the time of day that matches with your higher daily productivity levels.
Tip: Keep your meetings short. Schedule 30-minute meetings instead of 1-hour long and ask everyone to outline their key points before the appointment. You'll spend less time discussing irrelevant topics and keep to the initial agenda.
Being efficient at work is a beneficial skill that everyone should try to master. Stop making excuses for procrastinating and use these online tools and techniques to regain control over your productivity.
"You were born to win, but to be a winner, you must plan to win, prepare to win, and expect to win." – Zig Ziglar
Recommended reading: The complete guide to office productivity