Gmail is easily the world's most widely used Email service. And this popularity isn't just limited to personal usage. On the contrary, with many businesses having switched over to Google Apps, Gmail has become a critical enterprise tool as well. For administrators, Gmail brings industry-leading ease-of-management, unsurpassed reliability, and low-cost mobile solutions, along with several corporate essentials like its excellent spam fighting and filtering capabilities (see our previous post on how Gmail users can beat the menace of spam).
But despite Gmail's popularity for both personal and professional use, one aspect of the experience seems to be lagging behind – on mobile. Whether it's Android or Apple's iOS, the stock mobile Gmail apps sometimes leave a lot to be desired. Sure, they're decently functional and will do for most people, especially personal users, but don't quite make the cut for business users who rely upon Email perhaps more than any other communications tool. If that's the case, you might want to look at alternative mobile apps that offer greater functionality. Here's a list of some of the best alternative Gmail apps for Android and iOS. Each has its own strengths, with some focusing on ease-of-use, others providing a feature-set tailored for business use:
Get blazing fast search with CloudMagic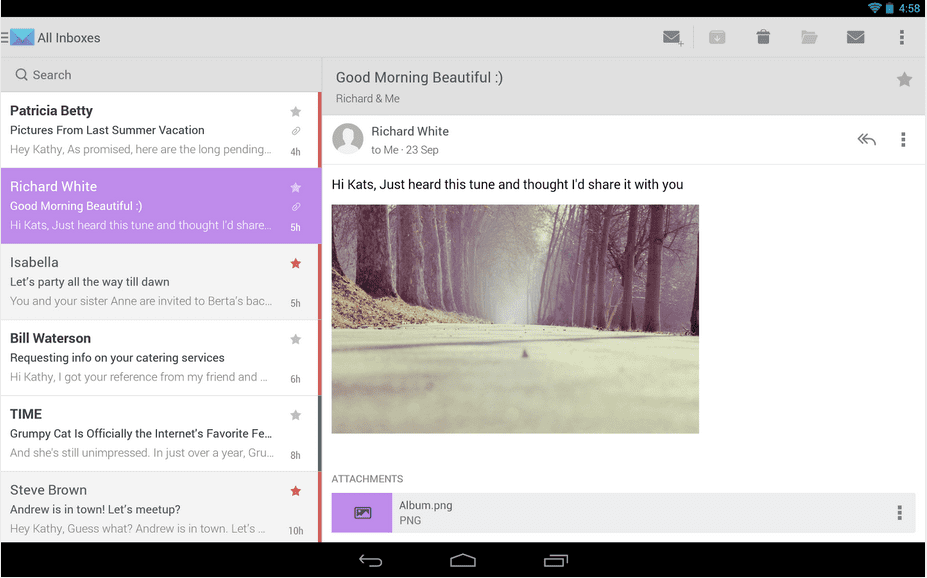 One of the hottest new mobile apps for Gmail, Cloudmagic is available on both Android and iOS. Its speedy search capabilities might just be the reason for corporate users to try it out. Other business-oriented features include passcode protection, in-built support for Gmail, Office 365, Exchange, and a host of other services, reminders, offline support, and language-specific customizations – available for German, Spanish, French, and Russian. CloudMagic's clean, uncluttered interface is just the icing on the top.
Schedule Email with Boomerang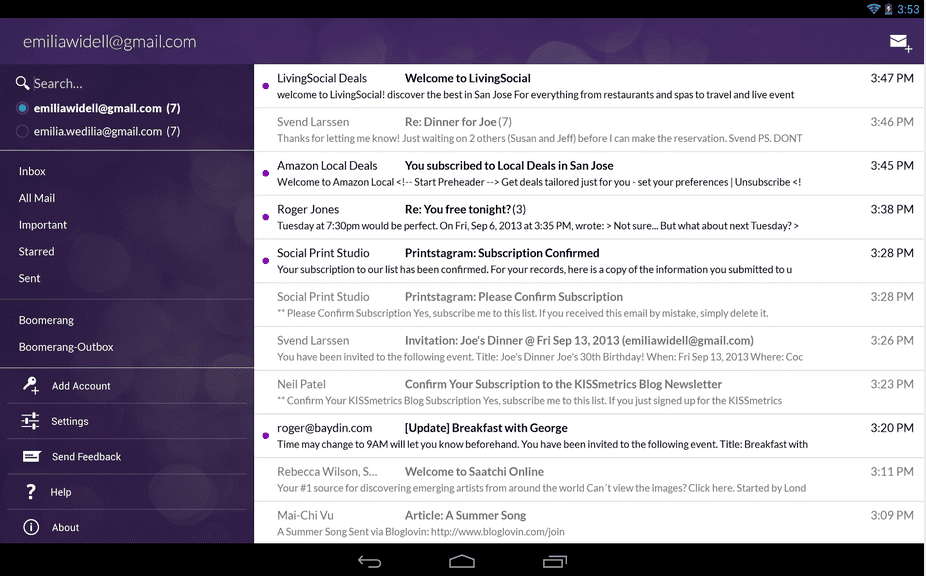 Boomerang became famous for extending Gmail's capabilities and making it a virtual PIM, with support for Email tracking, message scheduling, and reminders. The folks at Baydin have now come out with a Boomerang app for Android. Users of the mobile app get the features that make Boomerang such a useful business tool for desktop users, making it far more powerful than the stock Gmail client. This is the app for heavy users of Email or anyone who's come to rely on Boomerang for scheduling Gmail messages.
Encrypt your mail with K-9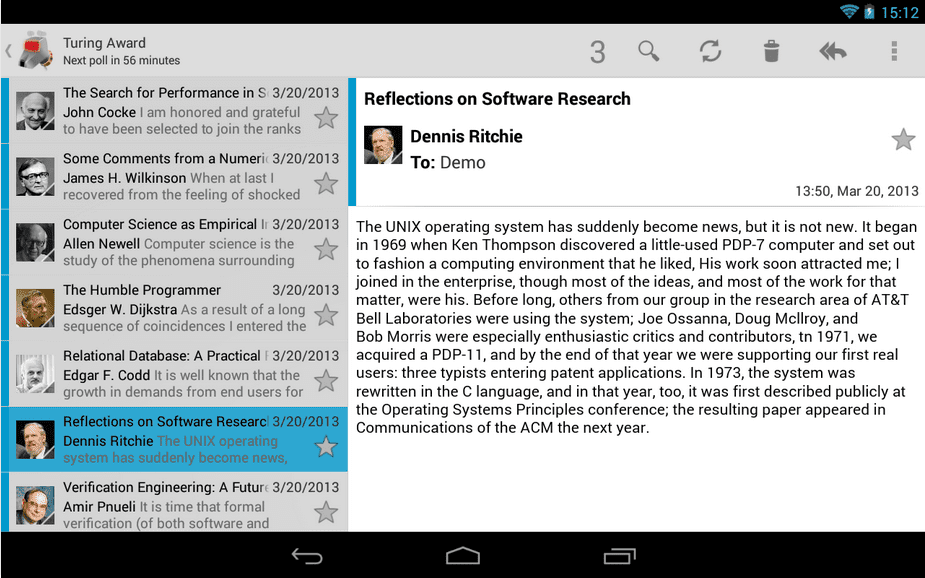 K-9 is an Open-Source mobile Email app for Android. It's not specifically designed for use with Gmail, but does include support for IMAP and POP3. But the killer feature, especially for business users, has to be K-9 Mail's support for PGP encryption.
Get Tasker and Lightflow integration with Aqua Mail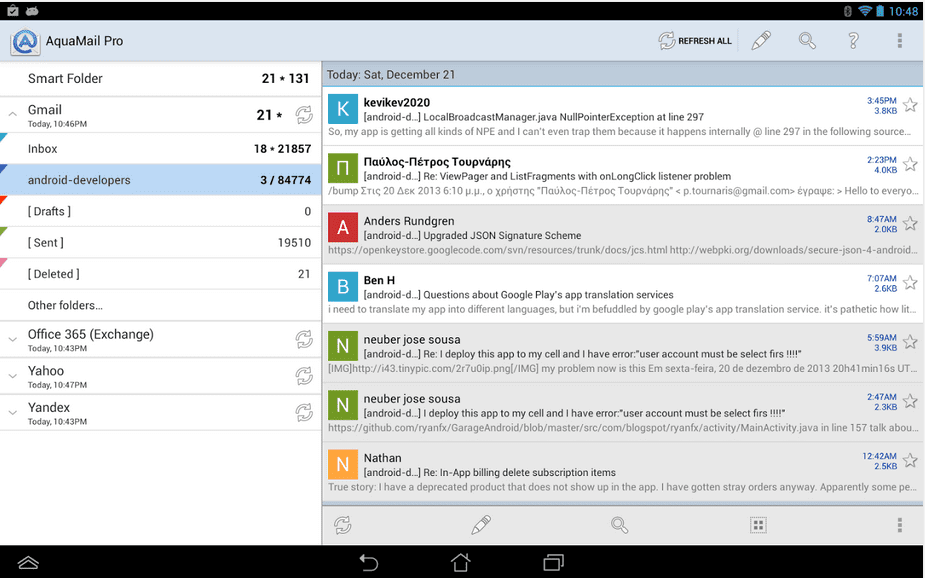 With easy setup for both Gmail and other Email providers like Exchange, Yahoo BizMail, GMX, and even generic IMAP and POP3 systems, Aqua Mail is a full-featured Android Email client. It features Tasker and Lightflow integration, which should make Android power users happy, advanced sync options for on-the-go executives, and a clean interface that's quite easy to navigate.
MailDroid gives you advanced filtering rules and Dropbox support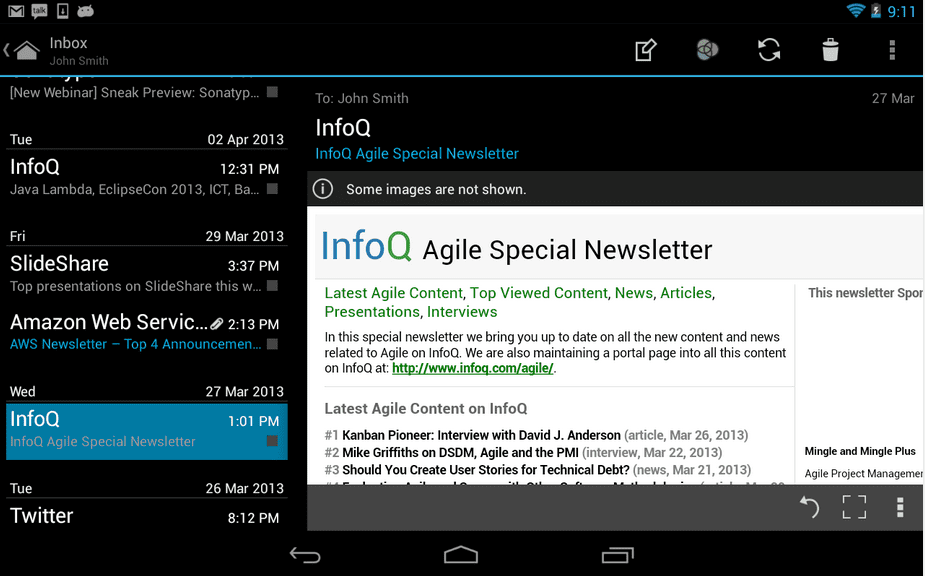 Another full-featured Gmail client, MailDroid packs some rather useful capabilities. There's OpenPGP and S/MIME encryption, customized filtering and rules, Dropbox and calendar integration, custom conversation views, password protection, and much, much more. The feature-set makes it rather attractive for business users, and even if your company doesn't use Gmail, there's support for IMAP and POP3 systems.
 Dispatch is the no-fuss Email app you're looking for
Available on iOS, Dispatch touts itself as a Gmail app for those on the move. It includes support for POP and IMAP accounts, and while it may lack advanced functionality some users might want, its fluid and easy-to-navigate interface, with an emphasis on 'acting upon' Emails, might be useful for anyone suffering from Email overload.
Achieve Inbox-Zero with Triage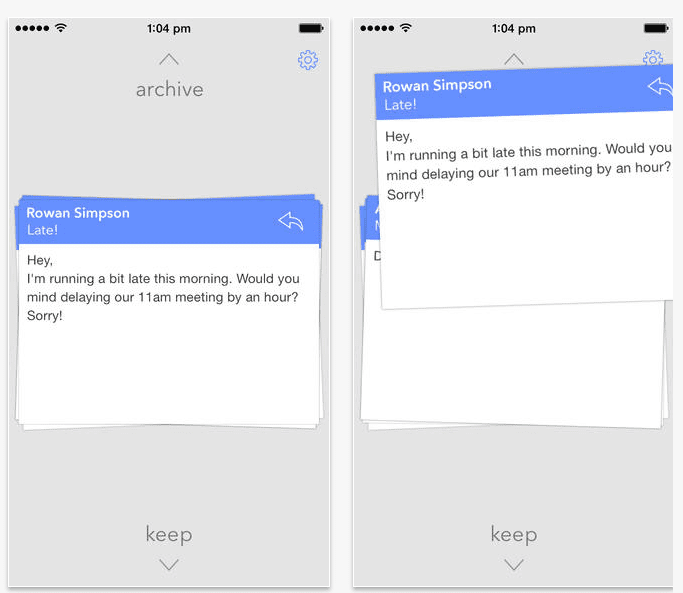 Billing itself as a 'first-aid app' for Email, Triage (iOS) isn't exactly your traditional Gmail client. Aimed at those who find themselves deluged by a flood of messages, Triage won't replace your main Email client but its elegant and simple interface comes in handy for reducing inbox clutter on-the-go.
If you're one of those who find the stock mobile Gmail apps rather limiting, you might want to give one of these a shot. Each has its own strengths, and some offer 'killer-app' features perfect for heavy users of Email. But even if there's no particular feature that really calls out to you, it's usually the small touches and 'minor' functionalities that make these mobile Gmail apps better than the stock one.
Subscribe to our blog to keep updated with the smartest ways to use Gmail, or head over to Why Grexit to see how shared Gmail labels can encourage collaboration and boost efficiency at your workplace.