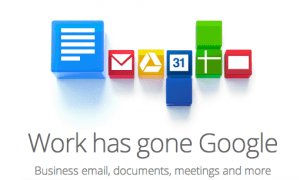 If you thought Google Apps was for small business, think again. Some of the world's largest and most respected companies embrace Google Apps for Enterprise.
Eric Savitz of Forbes.com notes that the project average growth in the docs/sites per Google Apps Enterprise user increases 10X, year-on-year for mid-market companies. For large companies, it grows by 4 times. Although the information is vague, Andrew R Hickey of CRN believed that Google Apps is at least a 1 billion business by the end of 2012.
Google's suite of apps isn't just limited to companies, though. Even states and government organizations are making the move.
The State of Colorado, for instance, is one new Google Apps Migrant. The move to Google Apps is real. Google App Deployments are happening as we write.
Here are some of the largest Google App Deployments you should take note of:
Roche Group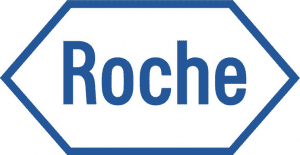 If emails and Calendars don't work seamlessly together, workflows fall apart. This simple disconnect between two important everyday tools made Roche — the healthcare and Pharma giant — switch to Google. Adam Metz of Techrepublic.com painstakingly details the giant's move and calls it the biggest Google App Deployment ever.
The Roche Group has been pioneering in pharmaceuticals for more than 110 years and the company needed a new set of wings in terms of collaboration, work systems, and email. Two distinctly different email and calendaring systems just didn't cut it for the company.
The company officially made the move to Google Apps and rolled it out to more than 90,000 employees to enable them to work from anywhere.
BBVA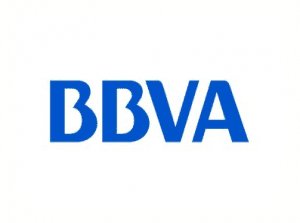 BBVA is a financial services group founded in Spain in the year 1857. You'd think that an organization that old would never change. You'd be wrong.
Jose Olalla, the CIO at BBVA, was excited about Google's offerings to his company in terms of real-time collaboration benefits. So, it made the epic move to Google Apps with a staggered implementation. Google Apps eventually rolled out to more than 110,000 employees spread over 30 countries. It's one of the largest migration stories Google Apps can boast of. The company now also uses Google Sites internally to develop their Intranet services for employees.
BBVA wants to embrace the new way of work. It wants to usher in the future of collaboration for its employees, vendors, and leadership teams so as to make information flow, document exchange, meetings, and work happen flawlessly on a global scale.
Shaw Industries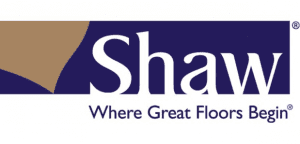 For Google Apps, Size doesn't matter. It plugs itself – not without help from Google Resellers, of course – into organizations of any time, any size. Shaw Industries has been around for over 160 years and has more than 10,000 employees. The group of industries has interests in flooring while it's based on Georgia. Their real estate portfolio crawls into 80 manufacturing sites in seven U.S states, Mexico, and even China. They also have about 50 distribution centers and 19 showrooms all over the world.
Is Shaw Industries a global organization? It certainly is. Recently, it's #gonegoogle. They rolled out Google Apps to their 10,000+ member staff and began to leverage Google's email, calendar, Drive, Hangouts, and many other tools to collaborate and work together efficiently. The company saves gas by using Hangouts for meetings. They "go lean" and save on expenses directly benefiting their profit-loss statements.
Globe Telecom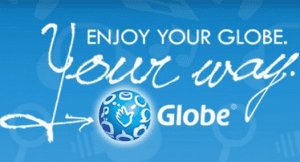 Globe Telecom is a Philippines-based telecom giant, and it's as pro-technology as it can get. The company was recently recognized as one of the top companies in the region by Alpha Southeast Asia, an Institutional Investment Publication. Globe Telecom serves to connect more than 36 million customers across 7000 islands of the Philippines.
Change, for a company like that, should be a process rigged with nothing short of chaos. When Globe Telecom decided to switch to Google Apps, it was in line with their decision to streamline their process of communication and innovation along with upgrading their networks and systems.
The company now depends on Google's suite of products for a cloud-based set of tools. For the company, it's fast, reliable, safe, secure, and efficient. Staff can access information with ease, collaborate with each other and then with vendors, serve customers better, manage projects better, and even use Google Hangouts to cut down meetings and focus on Innovation.
Consumer Reports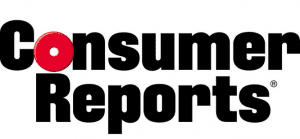 Consumer Reports – the independent, nonprofit organization that wakes up every morning only to make marketplaces safe, fair, just and accountable – is a critical and trustworthy resource for consumers.
It's been around since 1936 (changing primary media with time – from actual paper-based reports to the digital format today). Consumer Reports boasts of more than 1 million online 'activists', a 600+ staff roster, more than 50 labs, offices in New York, a test center in Connecticut, and advocacy offices in California, Washington D.C and Texas.
It's a large organization with persistent IT needs: Emails, databases, servers, document versioning, member profiles, information/file sharing, collaboration, dedicated – and critically reliable – hosting. To begin with, the organization depended on Microsoft exchange and SharePoint.
As it were, real-time collaboration was non-existent. The organization suffered document-versioning and tracking issues. Duplicate files caused server hemorrhage while storage space came at a premium. For instance, archived emails alone needed three separate locations: the exchange database, a proprietary retention application, and user machines. Critical data flow faced bottlenecks and precious IT time went into locating documents, files, emails, and resurrecting applications on life support.
In a nutshell, it was indeed a "management nightmare" as Rob Howley, Associate Director for IT Enterprise Solutions at Consumer Reports puts it.
Ltech – a premier SMB Google Apps Reseller – came to the rescue by plugging in Google Apps for Enterprise for Consumer Reports. More than 850 users ended up with their workflow migrating to Google Apps (including email, calendars, and data). Ltech also used a SSO (Single Sign-on Option) to sync user data seamless with Active Directory while using Postini Archiving Solutions for solving the email archive problem for Consumer Reports.
The results: Consumer Reports now boasts of advance collaboration and mail sharing.
Premier Foods, UK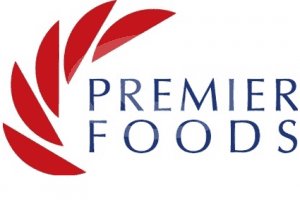 Traditional manufacturing can be boring. But not when companies like Premier Foods decide to change with the tide. With revenue of about £1.5 billion, it's among the largest manufacturers in U.K. A company like that needs agility; focus on innovation, and collaboration. Moving to Google Apps did that for Premier.
After being loyal to Lotus Notes for more than 12 years – and after evaluating the likes of IBM SmartCloud and Microsoft's Suite of products – Premier Foods decided to depend on Google for it's workflow, operations, and everything else in between. More than 4,500 users embraced Google Apps. The company also went mobile by enabling more than 1000 company-owned Android devices.
Reportedly, Premier Foods now saves more than 50% in operating costs, connects with employees across departments, saves on travel and meetings, and even uses "quiet flags" – all of this using Google's products. The company is apparently so happy with the change that it even maintains a storyboard.
Come home to the apps, shall we say?
Will you switch to Google Apps? Please share your thoughts with us.