If you own a property that you wish to use as a short-term vacation rental but don't have the time to work on it – this is where Totalstay comes in.
The Totalstay promise is to help property owners maximise the income for their short-term vacation rentals, with almost no effort from the property owner's side. All one needs to do is to register with Totalstay and they will take care of the rest; it is a turnkey property management service.
Totalstay recently started using Hiver to manage their bookings and they say it's been a breeze ever since! Below is a picture of their team.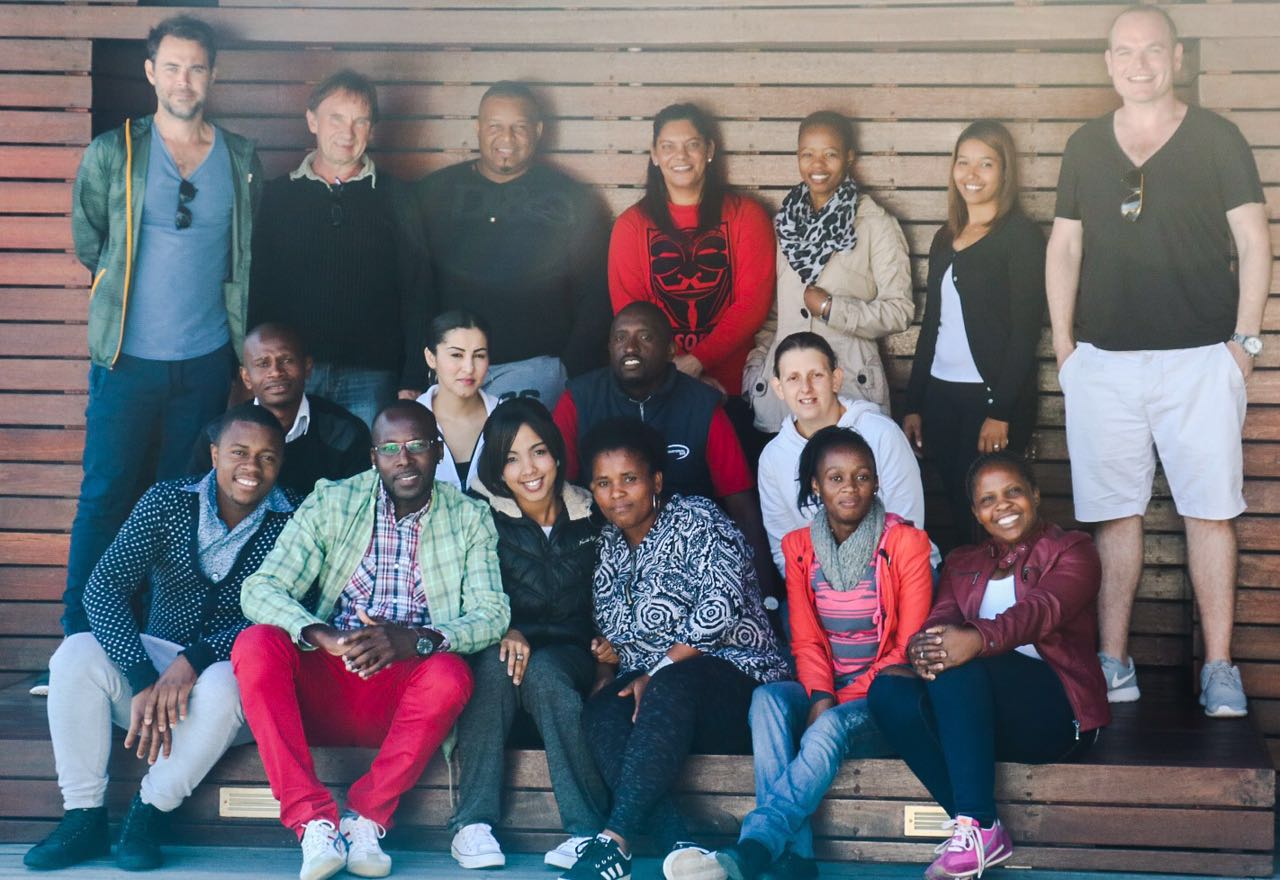 Why is email critical to their operations?
Totalstay receives all of their booking requests and other customer queries at their booking email address. All communication with clients takes place on email. The Totalstay team uses email to communicate among themselves.
Email is, basically, at the center of their operations.
The challenge: Streamlining task assignment and status-tracking process
Email comes with its inherent set of inefficiencies – it's not great for task assignment, and it does not make for a great place for teams to work together.
For instance, before Totalstay started using Hiver, here's how they were managing bookings:
A customer email arrives at their booking email address
The email is forwarded to the respective agent
The agent acts on the email request and replies to their booking email address
The problems:
Time taking – the admin has to forward emails to the agents, they finish the task and reply with a confirmation.
What if the agent has a question? They send another email. A lot of tos and fros.
A particular agent receives all emails from their booking email address – it becomes very difficult for them to search or track emails from a particular client.
The admin will not know whether an email has been acted upon by the agent if the agent fails to reply to their booking email address – tracking tasks becomes cumbersome.
Basically, task assignment and tracking their status had become a painstakingly long and chaotic process. This is when they decided to start using Hiver.
Here's how they use Hiver 
1. They set up a shared mailbox 'Customer support' and add all agents as users. Now when a new request arrives at their booking email address, it is assigned to an agent using just two clicks in their Gmail.
The admin no longer has to send emails to agents; the agents do not need to send an email when the task is completed.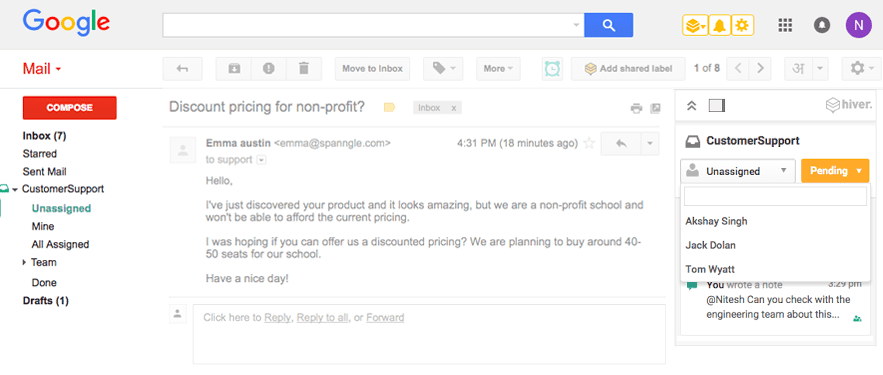 2. The admin, as well as the agents, can track all assigned and pending emails from the sidebar. There is no chaos around tracking the status of bookings anymore.
There is no chaos around tracking the status of bookings anymore.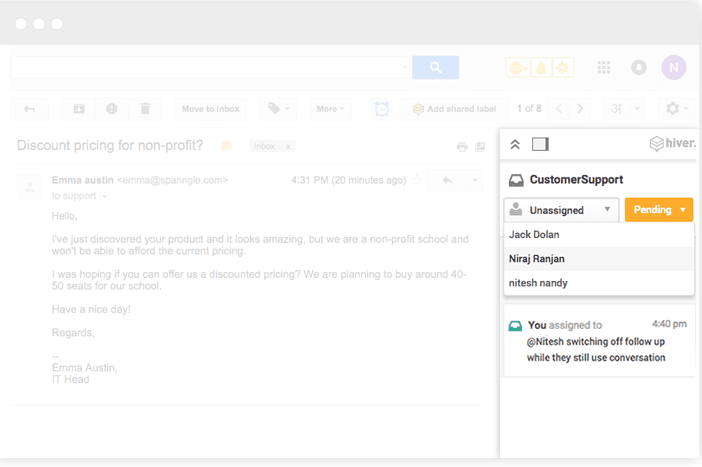 3. The agents write notes on email conversations if required; notes can be addressed to one person or everyone who uses the shared mailbox.
They no longer have to send emails for every small doubt – saves a lot of time they would otherwise spend on the tos and the fros.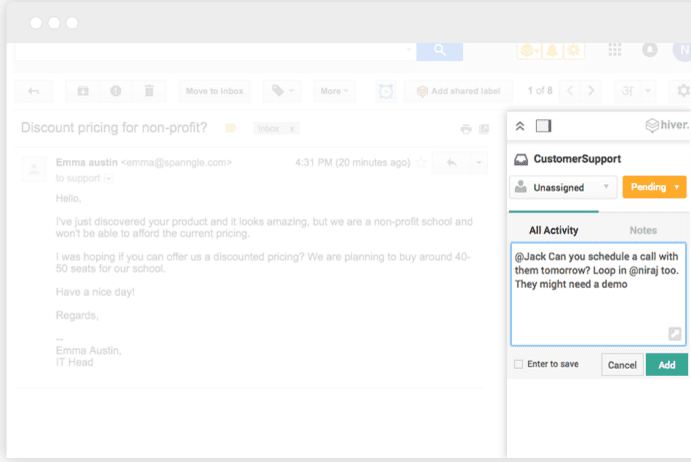 4. The agents can use shared email templates for usual responses. It saves time they would otherwise spend on writing repetitive emails.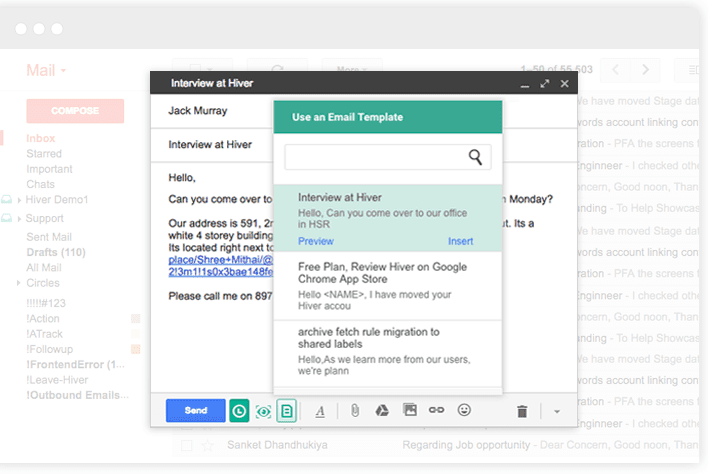 The Result: Smooth task assignment and easy tracking
Every client request is executed right-on-time, and there is better coordination among the team members. Efficiency is a core value in the hospitality realm and Hiver helps them achieve just that.
At the same time, the team becomes more productive with Hiver ensuring that there is no confusion among team members around who's doing what!
You might like: Why Hiver is better than Front