Let's face it; working from home is a coveted benefit. How great is it not to battle traffic, work in your jammies, save on day care expenses? The list goes on.
While working from home may be a benefit, it also comes with its share of distractions. It can be a challenge to stay productive and meet your, and your boss's expectations.
Conversely, it can be hard to "turn off" when it comes to work. I find myself working at all hours of the day, and when I have a thought about something work related it's too easy to come to my computer and sit down and get lost in it. This is a good thing, but not when there is something cooking on the stove.
Here are 8 habits that make you unproductive while working from home.
1. You do not set a schedule
Just because you can work anytime, anywhere, doesn't mean you should. You need to recognize that most of the world works 9 to 5. Keeping a schedule that is in line with your partners and customers is very important.
In fact, some work-at-home aficionados would recommend rising early, showering, and getting dressed and pretend that you actually ARE keeping a 9 to 5 and going to the office. Starting early can equal your most productive hours, and if you do not get fully ready for the day, you run the risk of crawling back in bed.
Additionally, tell people your schedule. Interruptions can kill your productivity. Be proactive and share your schedule. Explain to others when you'll be working to minimize interruptions.
2. You do not keep a track of tasks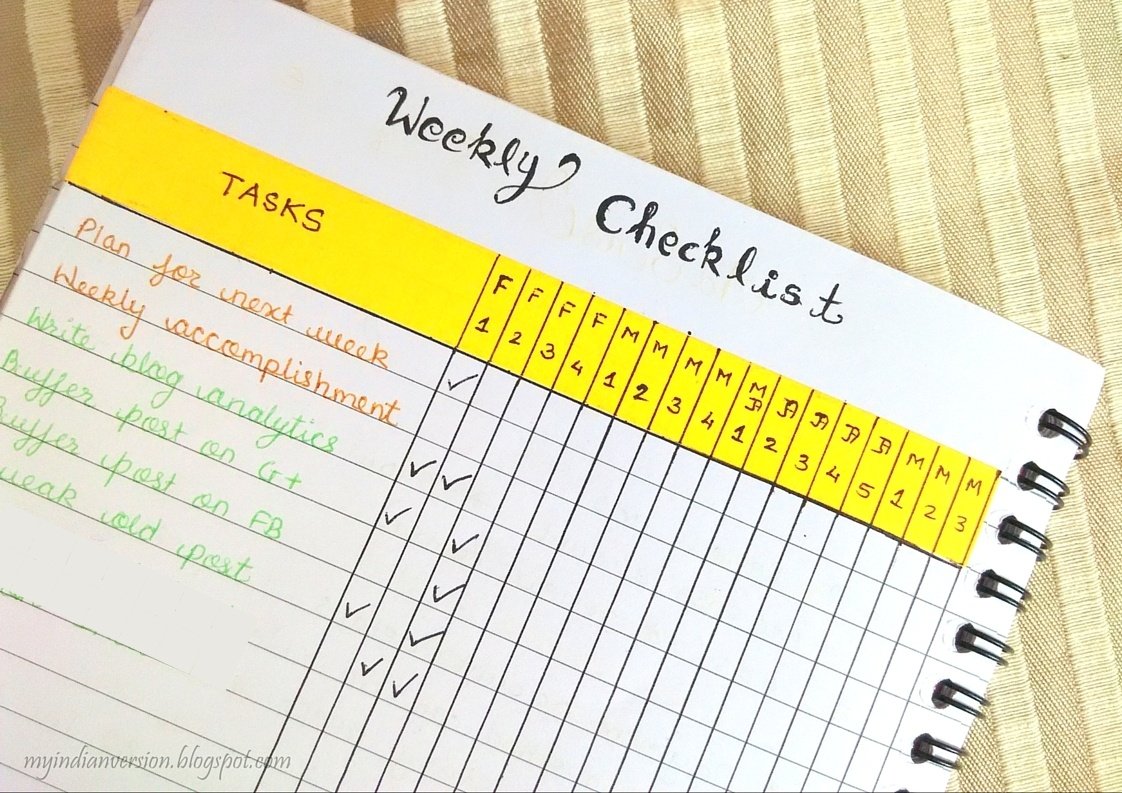 Having a calendar with milestone goals and due dates can help you stay on track. Try to set goals that are achievable every day and cross them off old-school to feel more productive and ultimately more accomplished at the end of each day.
We tend to get a little too relaxed when working from home – that's where we fall back on tasks.
3. You do not designate your space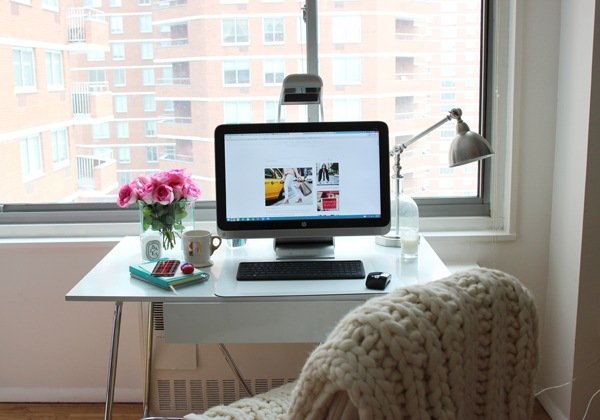 You had a desk at your office job, right? Be sure to designate a space in your home that will serve as a work area for you. And, if at all possible, invest in a good computer, good phone and the most comfortable chair you can find for your desk.
If you're not comfortable, you're not going to be productive. Your space does not have to be fancy, but you should have the right tools and equipment to do your business.
4. You do not take breaks
Even though you may be one of those people that can sit down and power through an 8 hour day without moving does to mean you should be doing that. The average person can focus on one task for 90-120 minutes. After that, a 15-20 minute break should do well for you to recharge your mind and body to tackle the next one.
A good rule of thumb is to divide your day into segments. Plan how you will take your breaks. Make lunch plans with a friend. Take a walk around the neighborhood. Grab a snack. The best recovery is doing something!
5. You do not eat healthy food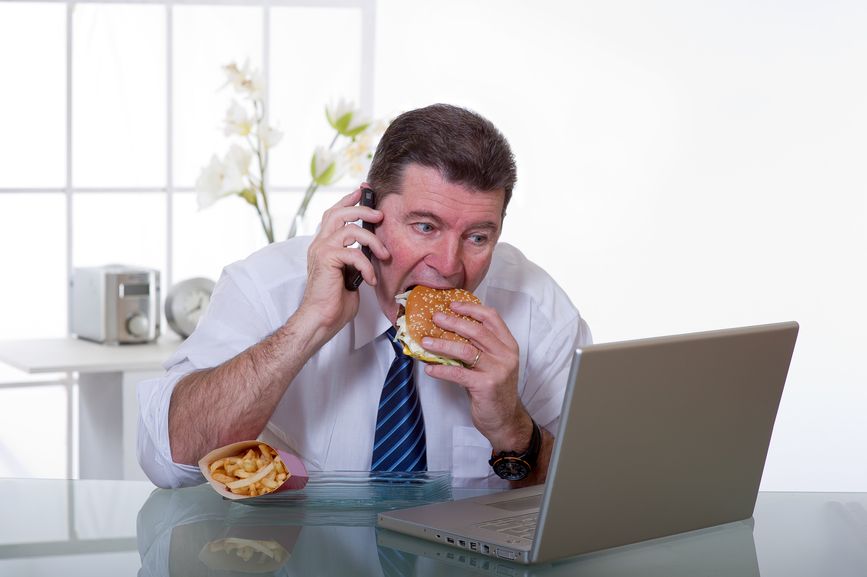 Speaking of breaks, it is always a good idea to eat healthily and it is no exception when talking about productivity. Your kitchen will be around the corner and easy to access. You cannot survive on fancy meals every day, nor can you rely on junk food to get by.
Junk food can make you lethargic and overall yucky feeling. Take the time to plan simple, healthy meals and snacks as if you were packing your lunchbox for work. Your body will reward you.
6. You do not communicate with your team
Working at home is a whole other world especially if you were used to working in a bustling environment. Do you miss the water cooler? Or how about when your colleague can just swing by your desk if they have an issue or question? Not only communication is important, but tools are especially important. Here are a few to consider:
Instant Messaging – This can be as easy as using the chat within Facebook. WARNING: Keeping the chat open on Facebook can lead to other distractions…..like Facebook. Gmail has Google Chat, for example, that you can use for free. This is ideal for informal check-ins and quick questions that would need a quick reply.
Email – Email can be used for more formal communication like when more information is needed, project updates, documentation, other resources. Gmail works just fine when working from home, and a great low cost collaboration tool like Hiver can take your Gmail communication up a notch.
Video Calls – In person meetings are great for discussing ideas and having free form discussions. Using video for larger groups can help deepen the connection by putting voices with faces. Both Google Hangout and Skype have free versions. Another option is Zoom meeting which also has free versions available.
If you work solo and do not have colleagues to call, a simple trip to the grocery store or coffee shop can give you that human contact to sustain you through your day.
7. You are constantly switching between work and other distractions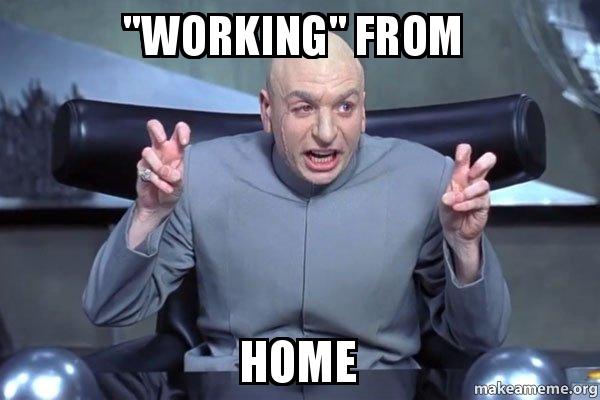 By all means, limit your time on social media. It's so hard not to check Facebook or Twitter during the day. But, you need to set some boundaries. Leave your phone across the room and check it at designated times. Check before work, at lunch, and at the end of the day.
If you wait until after you've done some work, you'll find yourself being more productive. Be sure you set expectations with your children if they are present while you're working. This goes for your pets too.
Working from home definitely takes discipline, but also having the freedom to set your own schedule, take a day off or sleep in some days can be extremely rewarding and worth it.
What are your tips for staying productive at home? Share your tips in the comments below.
Further Reading: The Ultimate Guide to Doing Kick-Ass Work from Anywhere
Featured image source